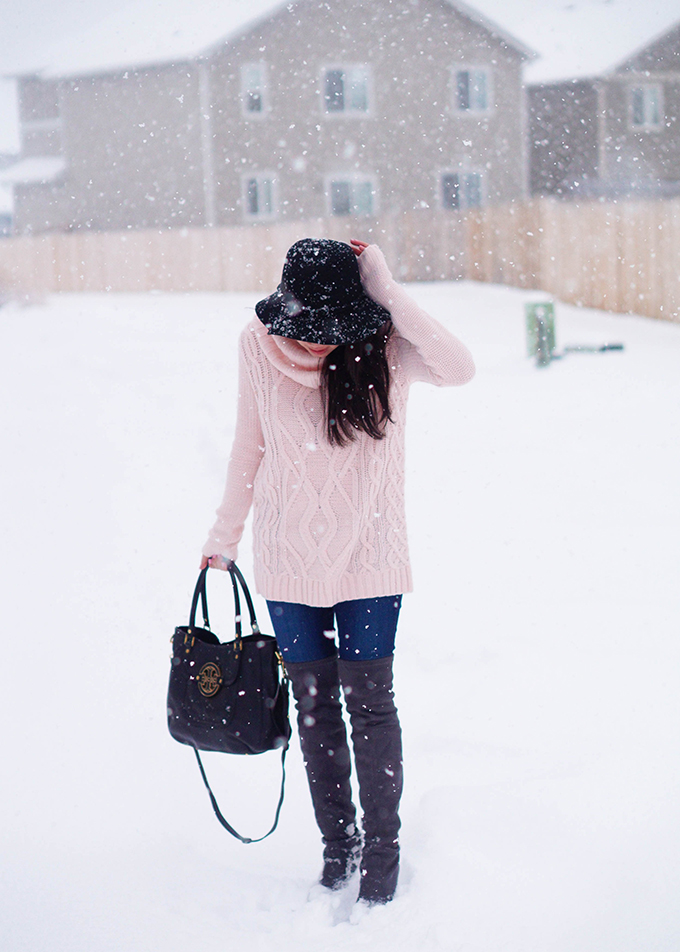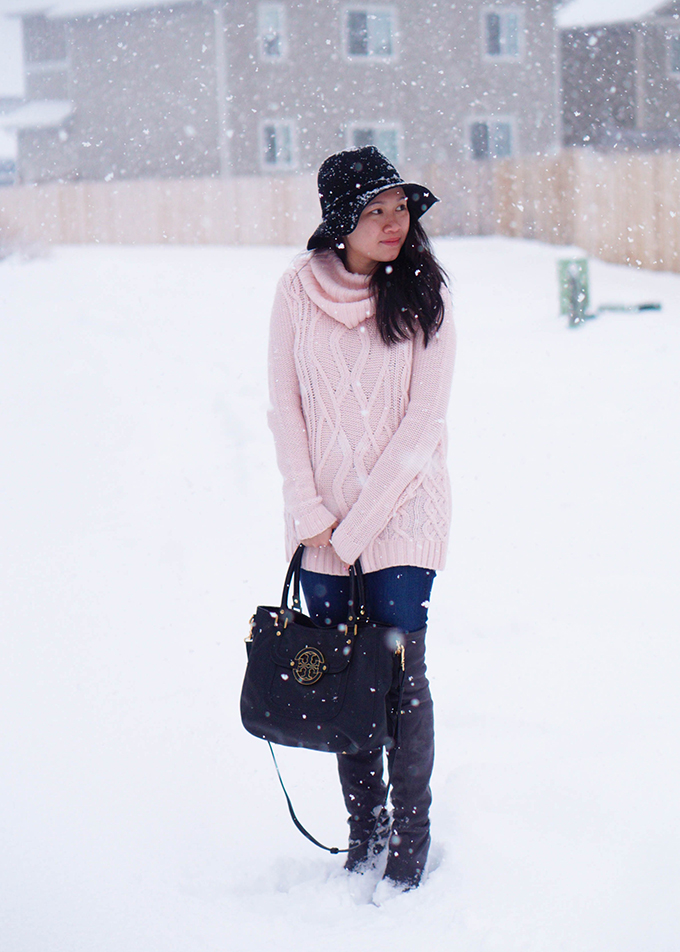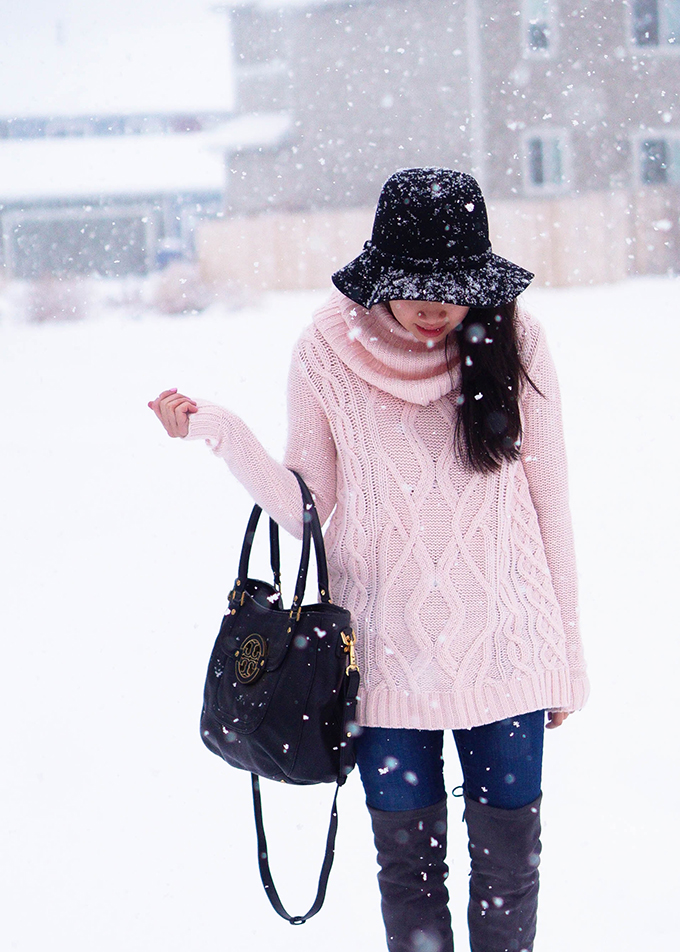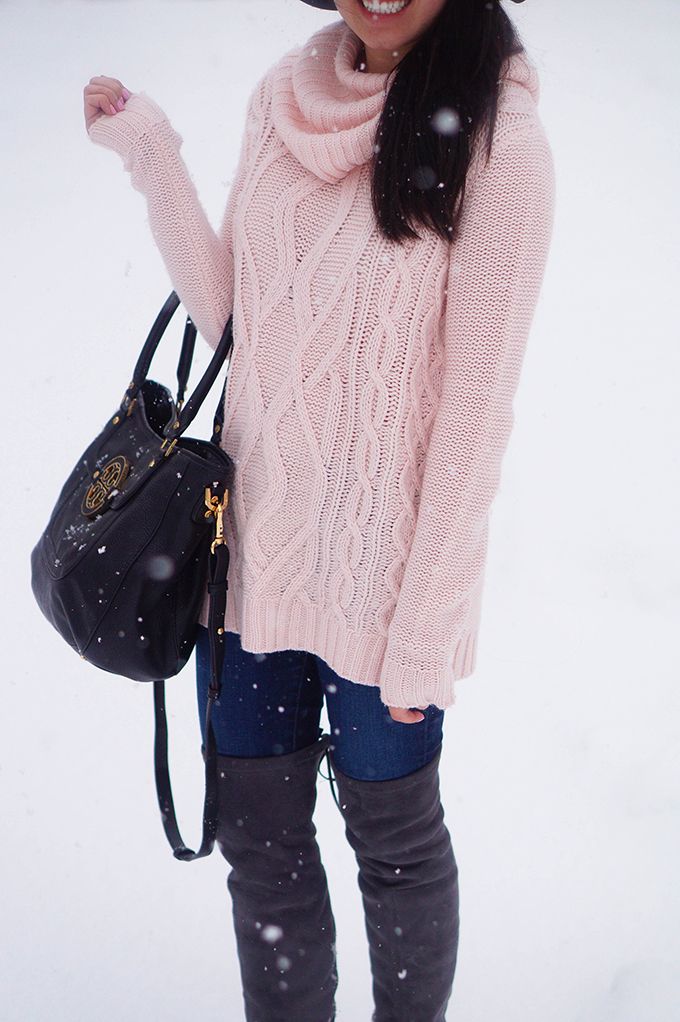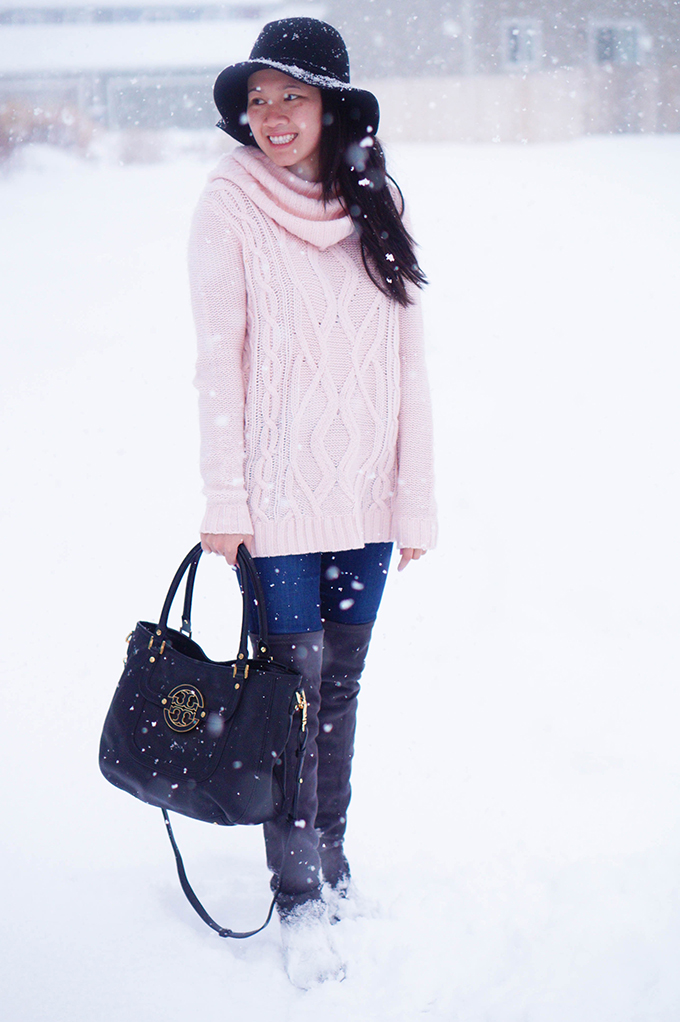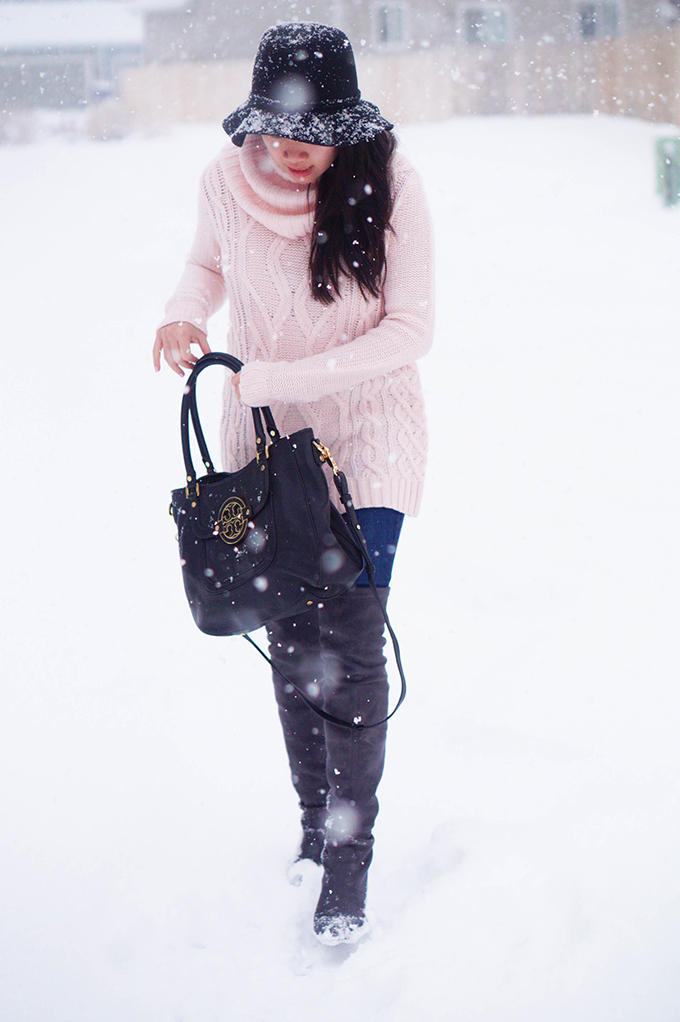 Disclaimer: I did not wear this out, I only dressed up for photos. Since I'm always wearing Hunters in the snow, I wanted to change it up a little bit :).
Has anyone else ever wonder why people don't use umbrellas during snow storms, lol.
Wearing a hat or beanie is a great way to prevent snow from soaking up your hair.
Mine
is currently on sale for under $25!
My sweater
is also under $20, the quality and feel of it is great too. My color is sold out, but there are 4 other colors.
We don't get much snow here in these parts of Colorado, but it has been pouring these past two days. I think it snowed over a foot yesterday! Tommy has the day off, so we're going to probably spend the whole day outside. I still have a snow obsession, lol.
xo,
Annie