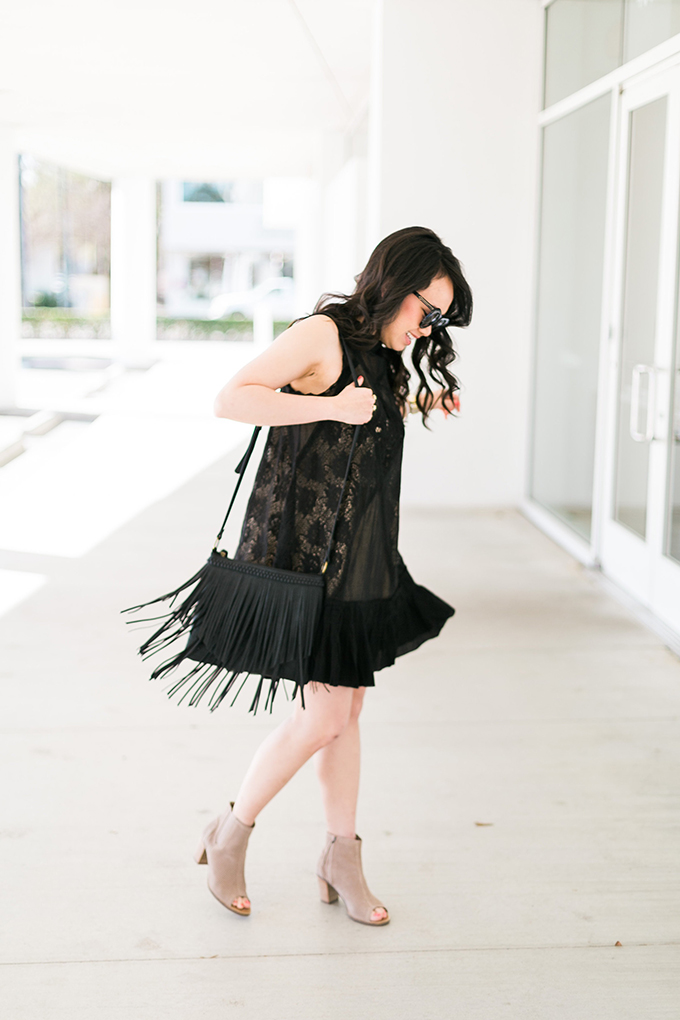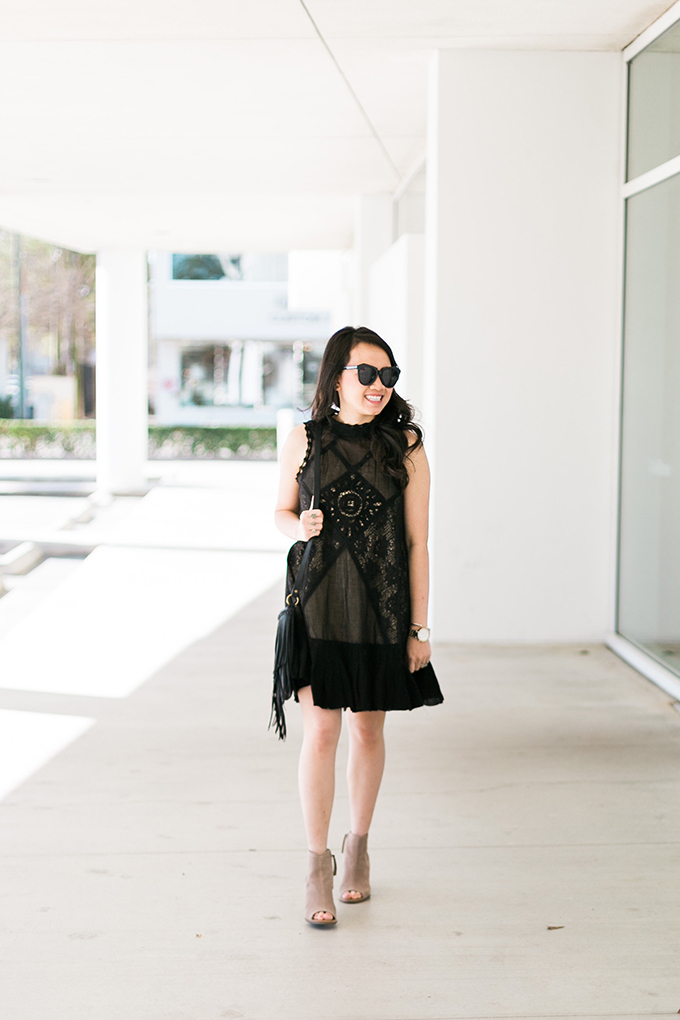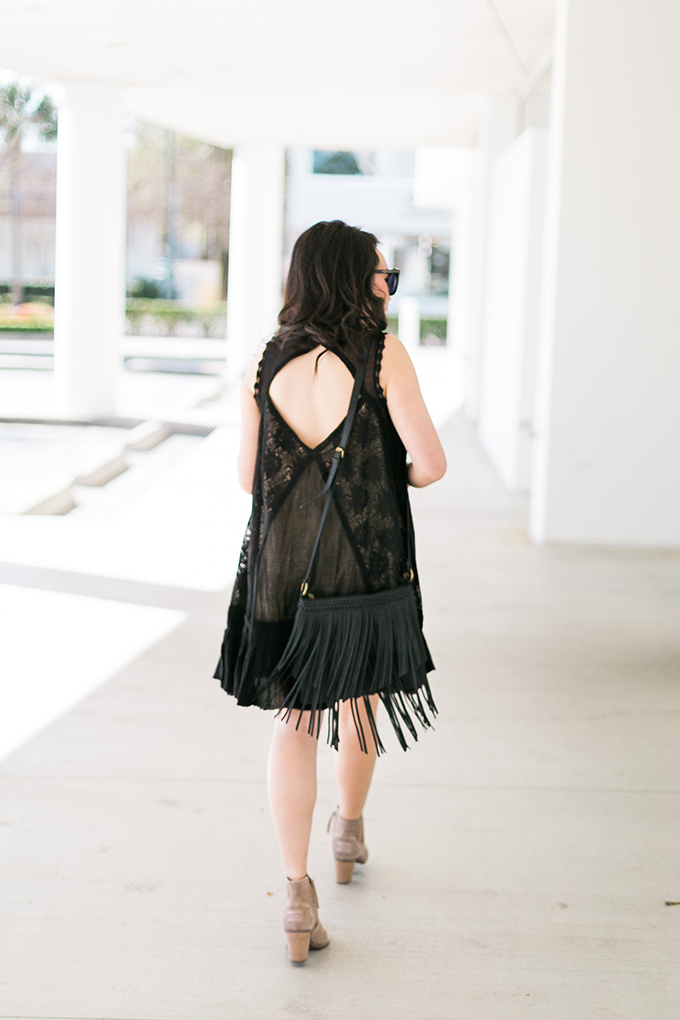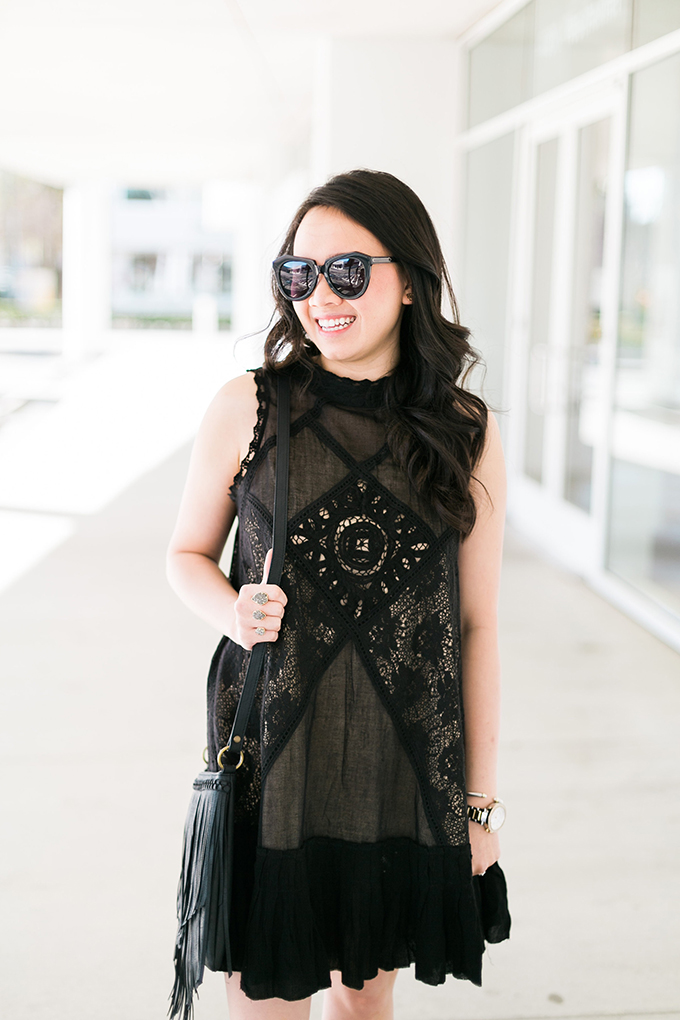 I love
Free People dresses
! I actually started shopping at FP when I was in my last trimester and nothing I owned fit. Flowy tops and dresses has always been my go to outfits…tight clothes aren't that comfortable to me and I can't wear them when I'm having a "fat" day.
Black is a color that I wear all year round; it's modest, elegant, chic, slimming, and easy!
This dress
is BEAUTIFUL, from the lace pattern details to the sheer ruffles; this dress literally has it all. I paired
my fringe bag
(black is sold out online, but call customer service and they can locate one for you in stores 🙂 ) that I got for only $28 and
my tan booties
that are so comfortable, I could wear them for days! I got them last year, but they restocked them, so YAY!
Yesterday, Liam and I had a semi lazy day. I ran a couple of errands in the morning and then spent the rest of the day at home. Tommy finally skyped me after 2 days and I nearly cried. It's hard to be away from him and I know it's even harder for him to be away from Liam. I'm hoping that we make the best of this time apart and for him to come home early (but I doubt it -_-). I would love to hear some tips or insight on how to make this deployment easier!
I hope yall have a great day!
xo,
Annie