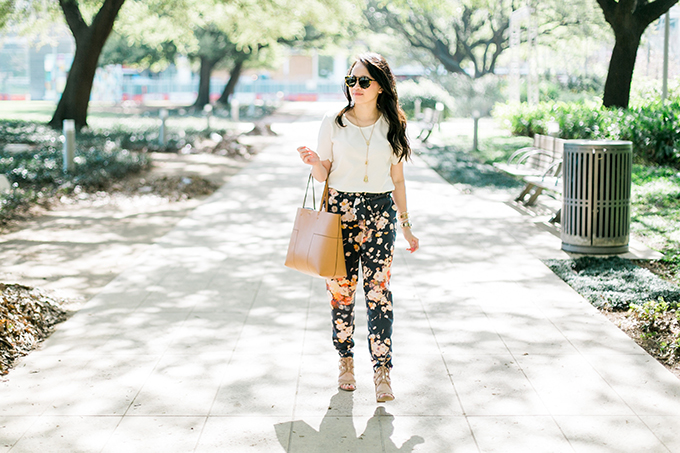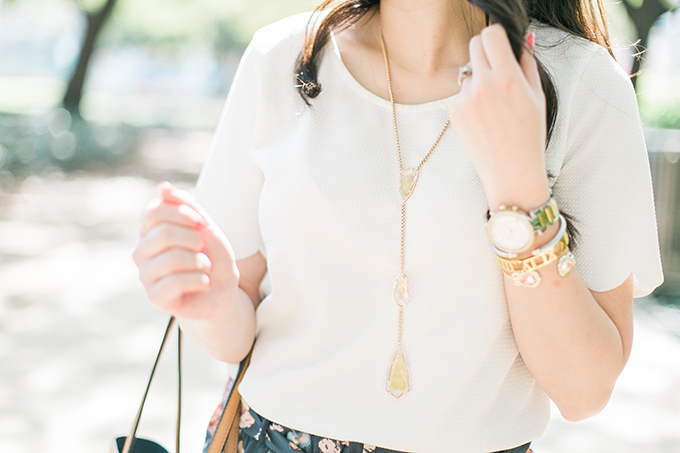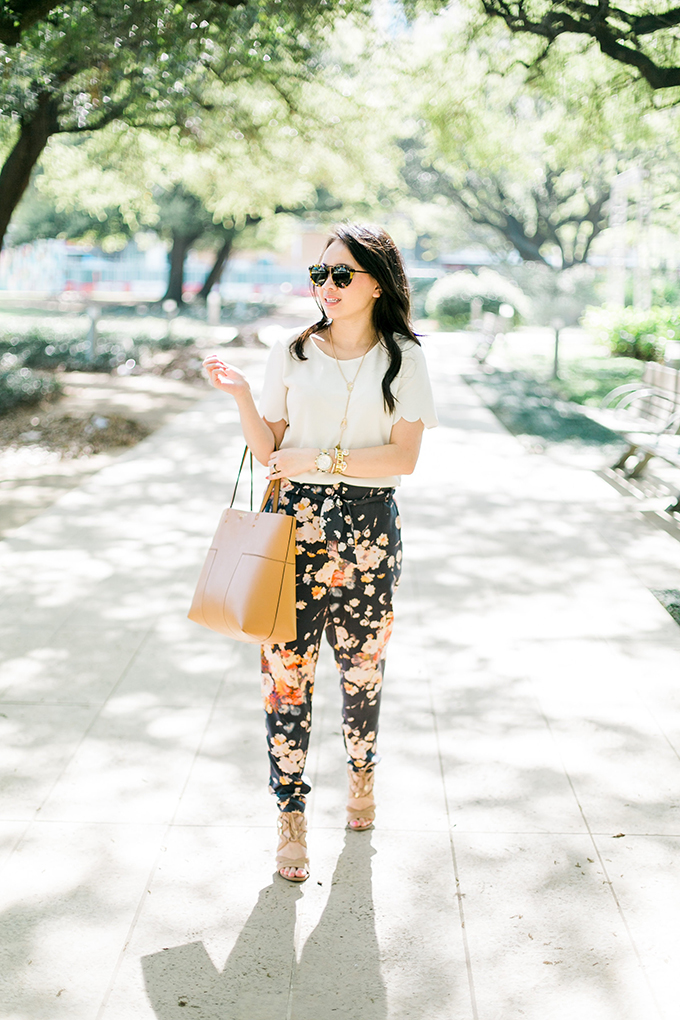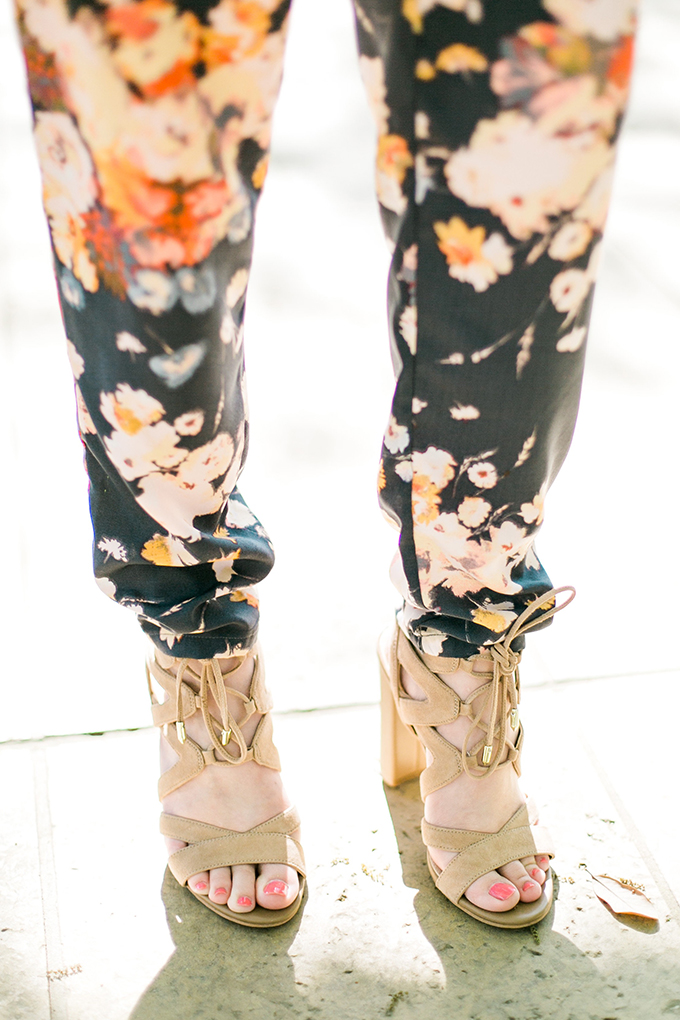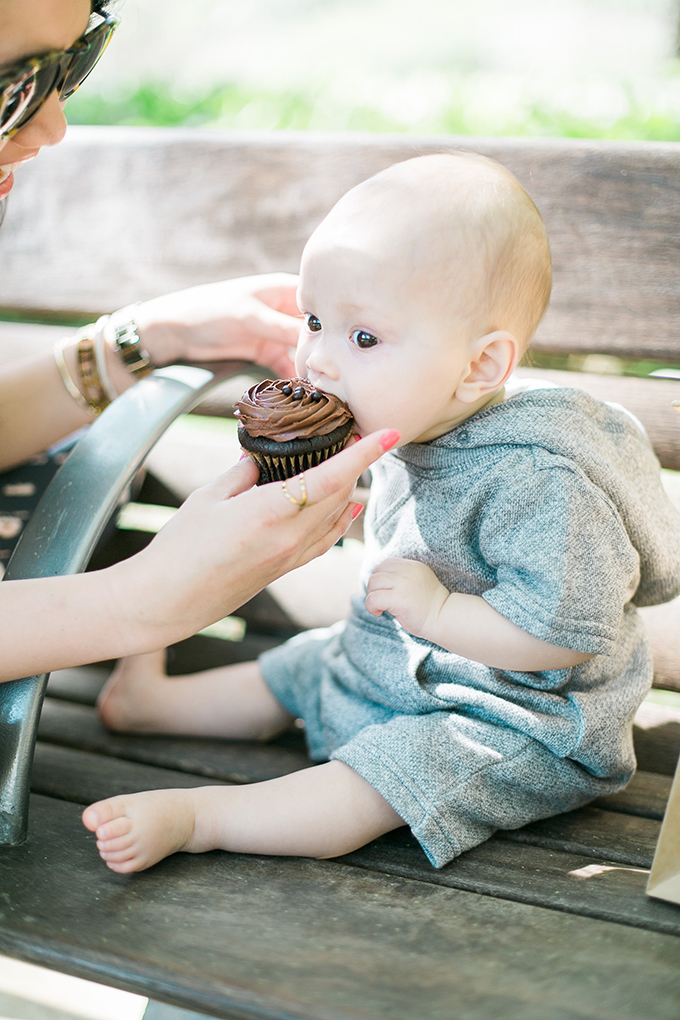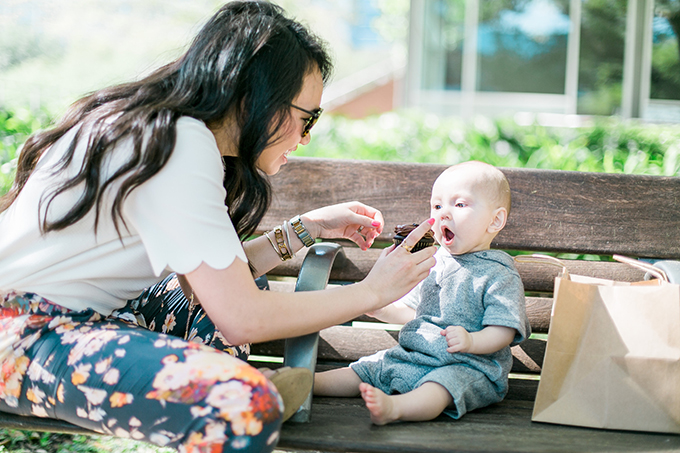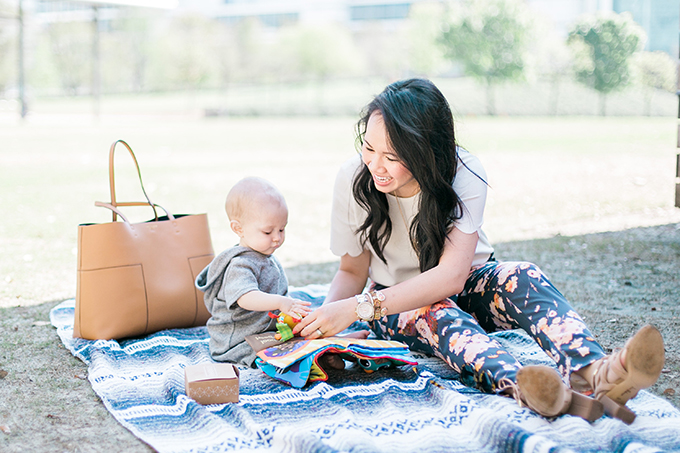 Happy spring everyone!
Today, I'm sharing my first official spring outfit with yall. I wore this outfit when I took Liam to the park the other day and I have to say that this is my favorite outfit so far. I'm head over heels for
these floral pants
. I'm obsessed with them, they are beautifully detailed, lined, and perfect for spring. It was so much fun to play around with jewelry for this outfit. Jewelry was the first thing that drew me into fashion…I started working at my aunts jewelry store when I was 12 and then at Kendra Scott throughout college. So, you could say that I enjoy a fine polished piece of jewelry from time to time (more like always, lol.). I came across
ThePeachBox
about 2 months ago and loved the pieces! Sometimes, I find myself having a load of old jewelry that I don't wear anymore, specifically because I bought them to match an outfit or two. The Peach box has a great selection of dainty everyday pieces. Their ancient roman collection is my favorite..
this bracelet
that I'm wearing hasn't been taken off since I've got it. I'm thinking about getting
this bracelet
to go with it!
I'm beyond excited that spring has arrived, this winter has felt incredibly long. I'm making a bucket list of things to do this season and going to the park and museums are definitely at the top. Liam really enjoys being outside, he loves the wind in his face (literally..he always smiles when a gush of wind blows in,lol) and playing with toys. Oh, and I can't forget eating…he LOVES eating. He will eat about anything. I adore these photos of him getting his fat on, it's shows exactly how he is 24/7, lol. What are some of your favorite things to do in the spring?
Thank you so much for reading!
xo,
Annie

*Thank you
ThePeachBox
for sponsoring this post. All opinions are my own*