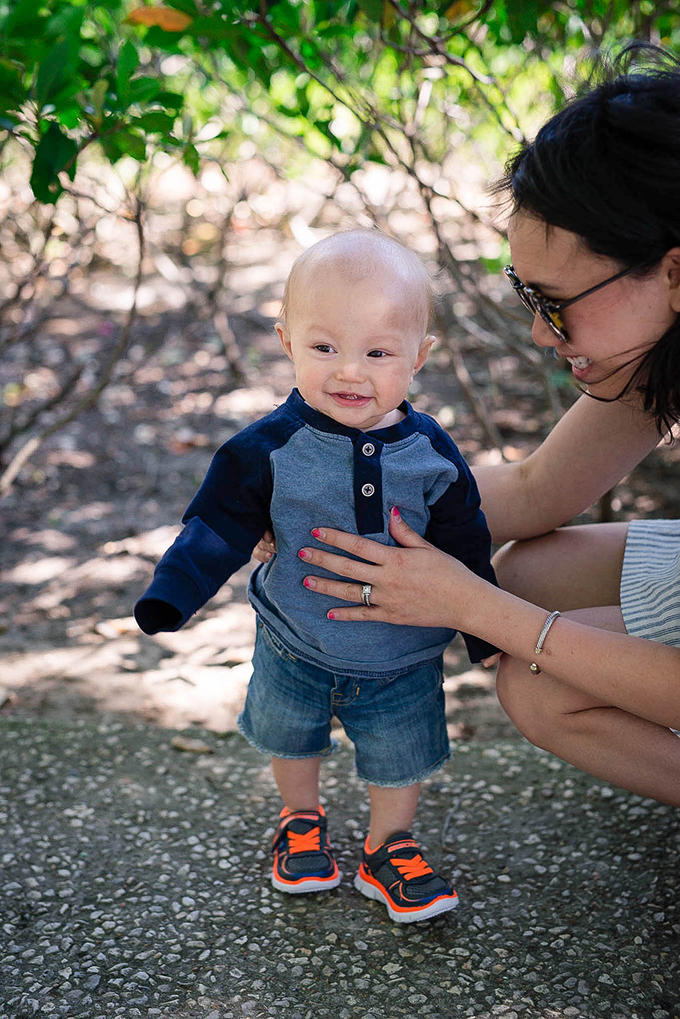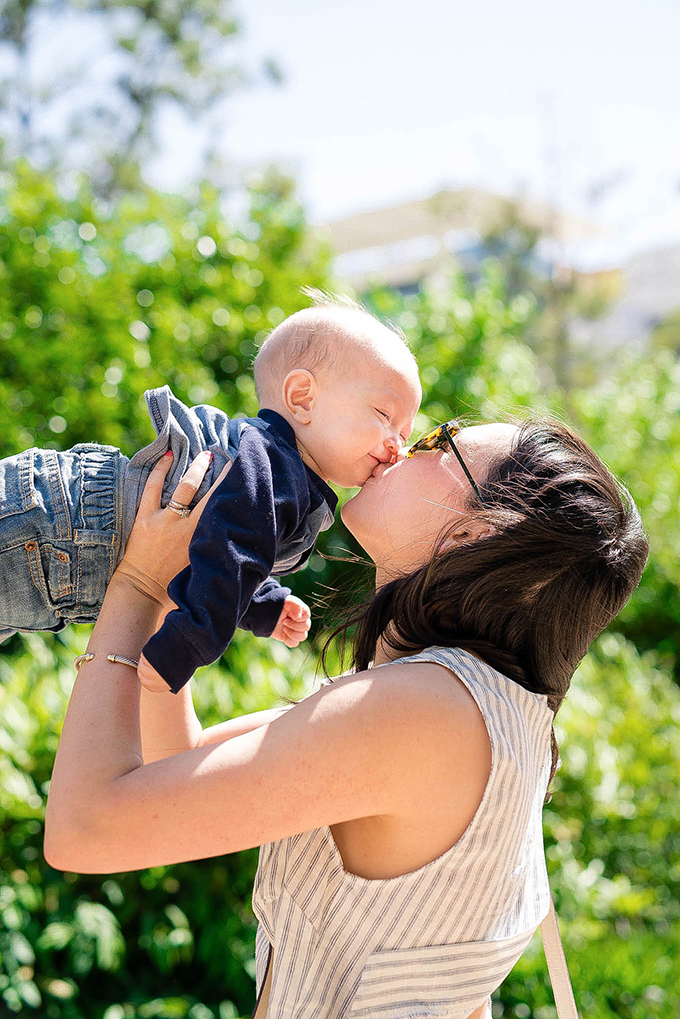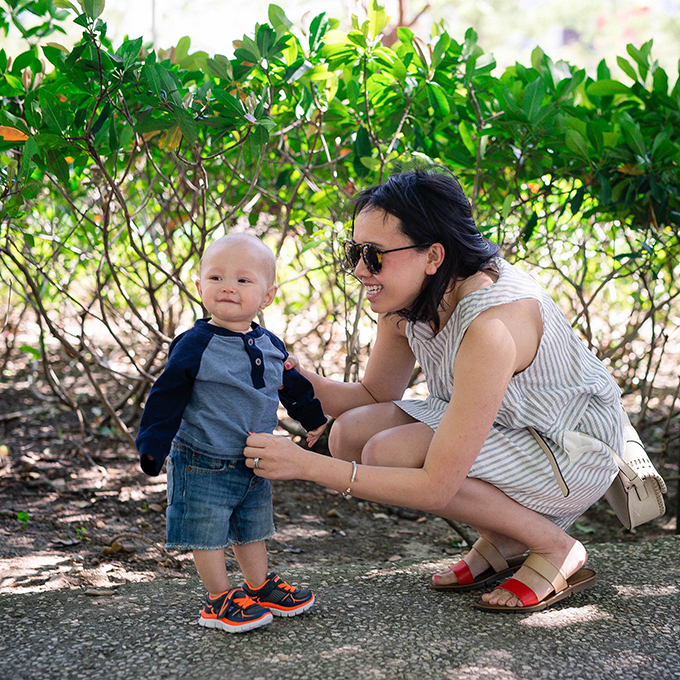 One thing that I love doing with Liam is taking him to the
Discovery Green Park
in Houston. It's extremely relaxing to just get some fresh air and take in the beautiful scenery. Liam loves being outside and feeling the wind hit his face (he makes the silliest face every time a big gush of wind hits him, lol)! I have to be careful around flowers because he always picks them apart, lol. These
Skechers
sandals are my go to shoes for days like these, they are extremely comfortable (like really comfortable!) and go well with my spring outfits. Of course, Liam had to have a matching pair like his mommy ;). A couple of Liam's shoes are really just "for looks"shoes, they're cute but not meant for walking. Once he starts taking his first steps, these will be great for him to wear because the soles are soft and flexible.
Today, we're meeting up with a few other bloggers from Houston and their babies to get brunch and I'm pretty excited! I love that this community supports one another and brings us together. Even though we've only talked on social media, I feel like I already know them! We have so many things in common it's crazy. I'll be sure to let yall know how it goes :)!
xo,
Annie

*Thank you
Skechers
for sponsoring this post!