I had the honor to be
interviewed by The Blog Issue
a couple of days ago about Motherhood, my Blogging career, and being an Army Wife. I gave a true insight on my daily life and essentials. I hope yall enjoy!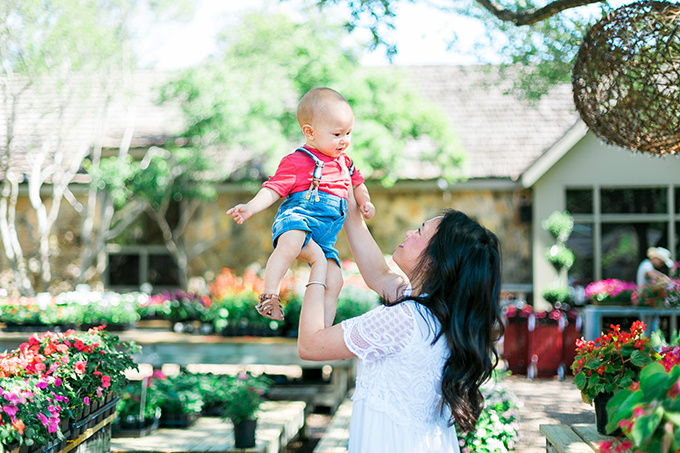 You started your blog after Liam was born, what inspired you?
The idea of starting my own blog started while I was in college, but my husband was the one who pushed me to get everything started after we had Liam. I wanted to create a place where I could share and document my family, motherhood, and fashion style. My family was my inspiration
Who are some of your favorite bloggers?
I have 3 favorite bloggers that I love! Barefoot Blonde, Hello Fashion Blog, and Pink Peonies. They're all moms and I love how inspiring and different they all are.
Blogging is truly a business and takes a lot of dedication, how do you incorporate blogging into your everyday?
Planning ahead and being organized is key! My blog post are up at 6 a.m and I set up my Instagram post(s) for the entire day in the morning with RewardStyle (which I have an alarm for when it's time to post). Throughout the day, I'm constantly on the look out for potential shoot areas and I also snap an Instagram picture of my outfit. Being a mom is my number one job, so when Liam is taking a nap, I take advantage of that time to work on anything blog related. Anything that I didn't get to do during the day, I make up for at night when Liam is asleep.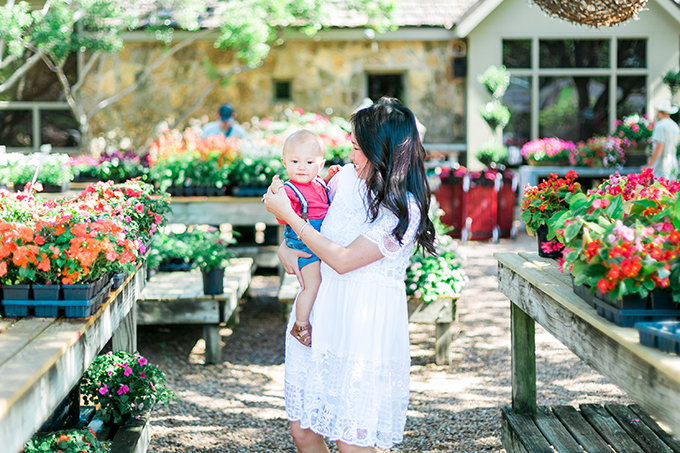 How has being a mommy changed your style?
Becoming a mom hasn't changed my style too much, I do keep in mind to dress more "conservative" (not that I didn't dress more "conservative" before). I love keeping up with the latest trends and incorporating them into my style. As time passes by, so does my style.
What are some of your favorite children brands?
There are so many…for spring and summer, I would have say that my favorites are Gap, for clothes and Freshly Picked, for shoes. Zara is by far my favorite (for clothes and shoes) in the fall and winter though.
What are your everyday mommy essentials?
Right now, it would have to be Honest baby wipes, a track of the Little Einstein's theme song, and a cup of Starbucks coffee. Baby wipes are a lifesaver… Liam is at that age where he gets really messy with food and drinks, so having durable wipes helps me clean up his messes. Liam isn't a big fan of car rides, so the Little Einstein's song (his favorite song) helps him feel better. Lastly, Starbucks….that helps me get my day going! I definitely need the energy with all the work that I do.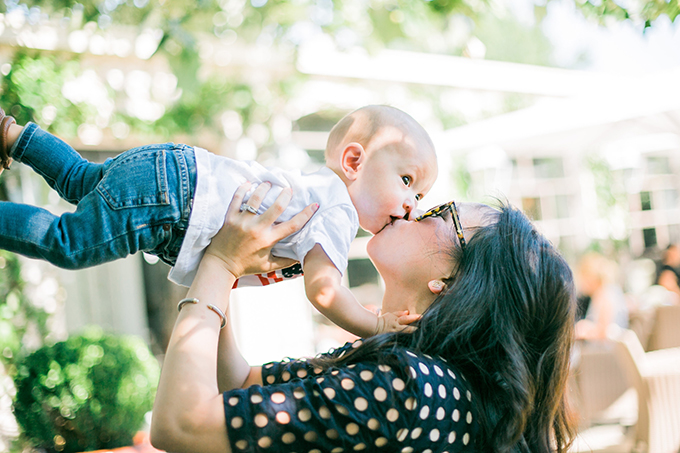 What recommendations can you give to new mommy's?
Set daily goals for yourself/family and be organized…having goals keeps you focused and you'll get the best out of life. Even the "little" goals like teaching your baby how to roll over will drive you. I would be a mess without my planner, I write out every important date, goal, note, and any finance information in my planner. You don't want to have your baby's Dr. appointment and a personal event to collide.
Becoming a mom is life changing but it doesn't mean you have to set your life aside. I hate when people say things like " your life is going to be over" or anything along those lines. I've had more accomplishments, more excitements, and done more traveling this past year than I did my entire life. This chapter of my life has been the most cherished and adventurous yet.
What is life like as an army wife and how do you deal with deployment?
The army life is extremely different than what I was use to. I'm the type of person that needs to know everything. With the army, you don't get a day-to-day planner. Anything can change at anytime. It was hard for me to accept that at first but being patience has helped out a lot.
For deployment, I stay positive and BUSY. Liam and I moved back to Houston to be with family during this time and I'm so glad I have them to help me out. With me having full time jobs, I'm constantly busy and focused on what needs to be done. We Skype almost everyday and we treasure that time.
Can you tell us what your daily routine typically looks like with Liam?
When Liam wakes up in the mornings, we always snuggle for a while and then head to the kitchen for breakfast. Then we head to Houston for our shoots, our shoots are around 10 a.m. and I always prepare our outfits, his diaper bag, and any other necessities the night before. Liam isn't in all my outfit shoots so my sister, thank God for her, always comes with me to help with Liam. (My husband, before he deployed, would always watch Liam when we had our shoots). Afterwards, we would all grab lunch, do some shopping around the area, and snap a few pictures for Instagram. If I am eating something healthy, I would shred it up and feed it to Liam for lunch/dinner. If not, I always bring one of his beechnut organic foods.
During the day, I stop every 2-3 hours to change his diaper, every 3-4 hours to feed him, and every 4 hours to put him down for a nap. Liam is still breastfeed, so it's pretty easy to feed him wherever we are. When we get home in the afternoon, I take him to the park and let him swing on the swings or play on the playground for about half an hour. We're pretty hungry when we get back, so I get us dinner and we hangout with my family. Tommy Skype's us almost every night and it's one of the best parts of my day. Liam always gets super excited when he sees his daddy. I try to show Tommy anything new that Liam has accomplished so he doesn't feel left out.
Liam loves bath time, he gets his bath around 9 and typically goes to sleep an hour after his bath. When Liam is asleep, I take this time to catch up on my Instagram post (if I didn't have time to post one during the day), comment on my friends post, go through my planner, and work on a blog post. I stay up pretty late catching up on my blog, but I knew it would be a lot of hard work and I love doing it. I usually turn in around 1am and get rested with my baby.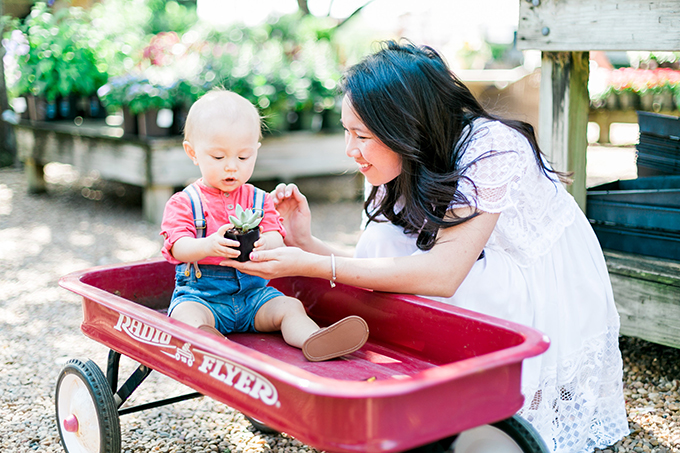 xo,
Annie