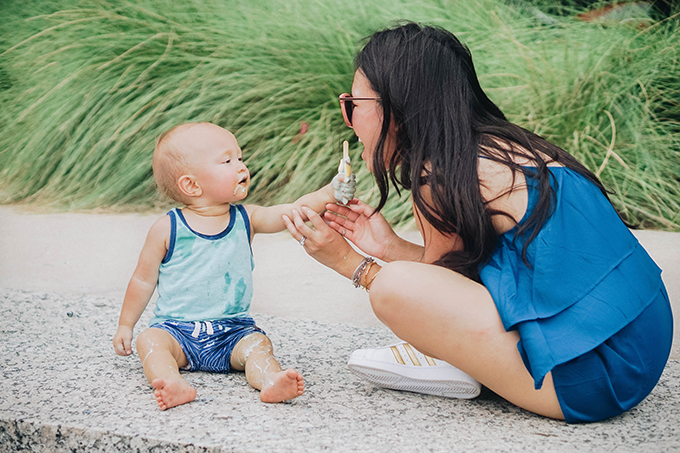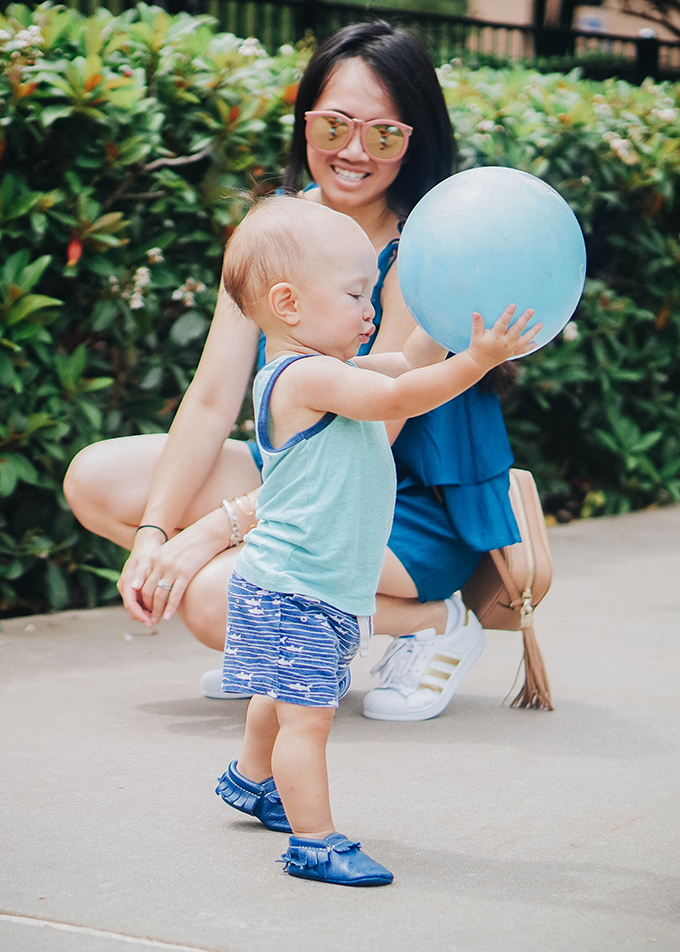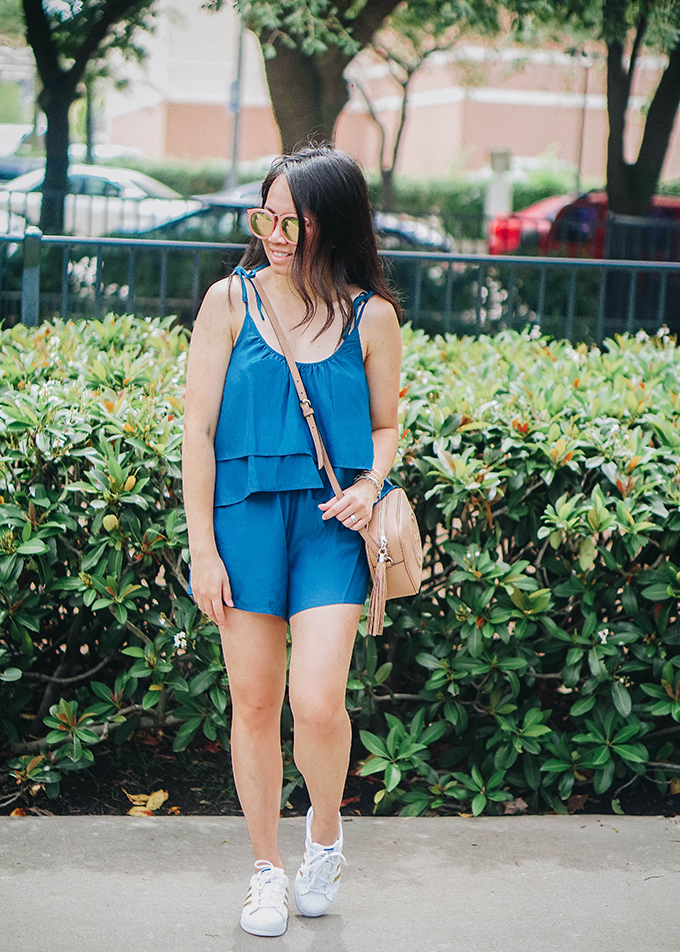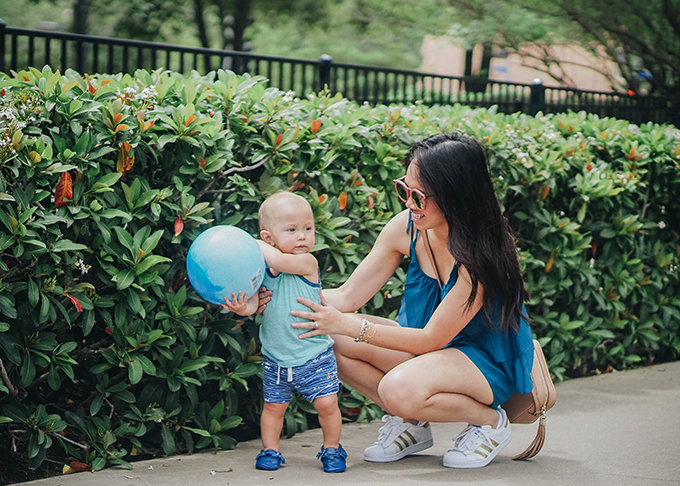 ROMPER:
Nordstrom
//
SHOES:
Adidas
//
SUNGLASSES:
Karen Walker
//
BAG:
Gucci
(less expensive version
here
) //
Liam:
Gap
Now that summer is coming to an end, the weather is slightly getting cooler. Since Liam has been able to walk, I've been taking Liam to Discovery Green a lot these past few weeks. The splash pads are his favorite, he could play in it for hours! He loves when the water hits his body and he even tried to drink it once, lol. I'm constantly chasing Liam, so I always wear something light with a pair of sneakers. I'm so obsessed with the gold stripe superstars, their a lot "brighter" and feminine than the original black ones. If you can get your hands on a pair in your size, grab it!
When I saw these pictures, I didn't even realized that Liam and I matched, lol. I'm going to send Tommy the first and last pictures, because they are so funny. Liam always shares his ice-cream with me, but it was so hot that it melted all over him! His face in that last pictures looks like he's saying " no, don't take my ball!", lol. How are yall spending these last days of summer?
xo,
Annie