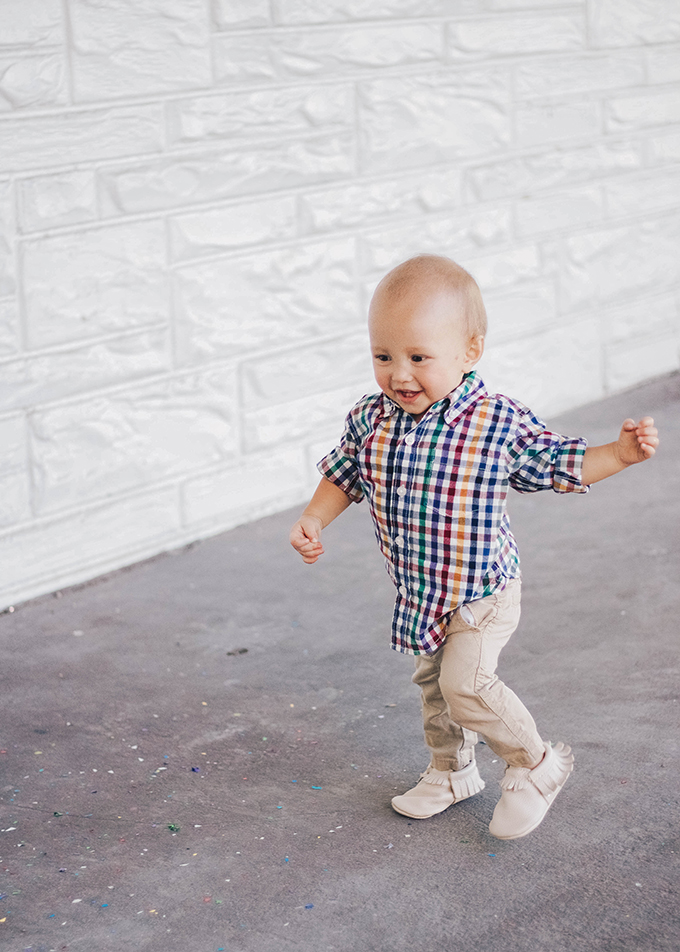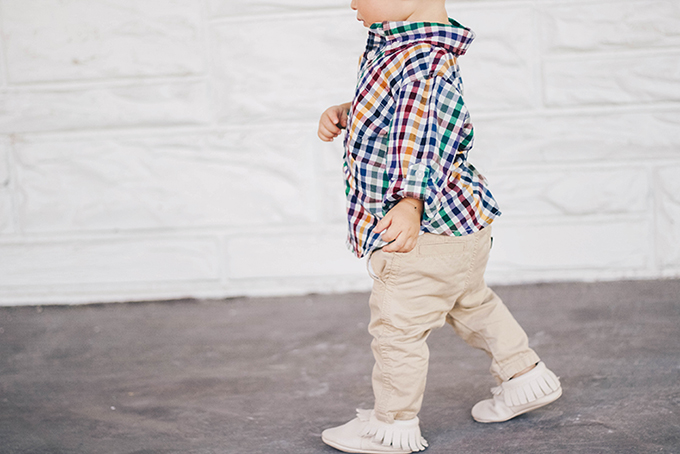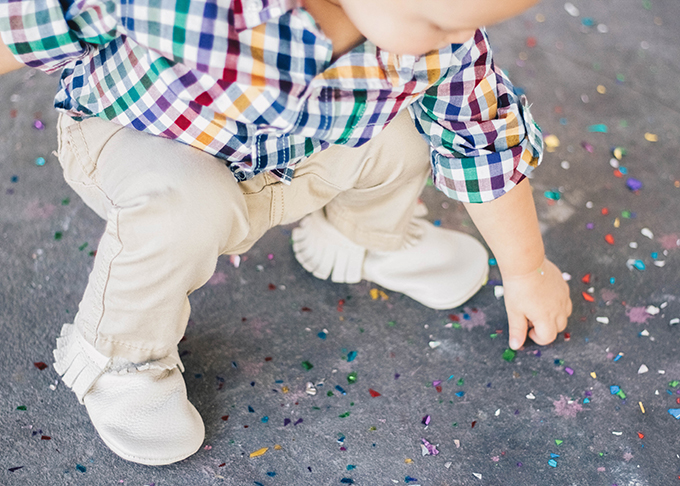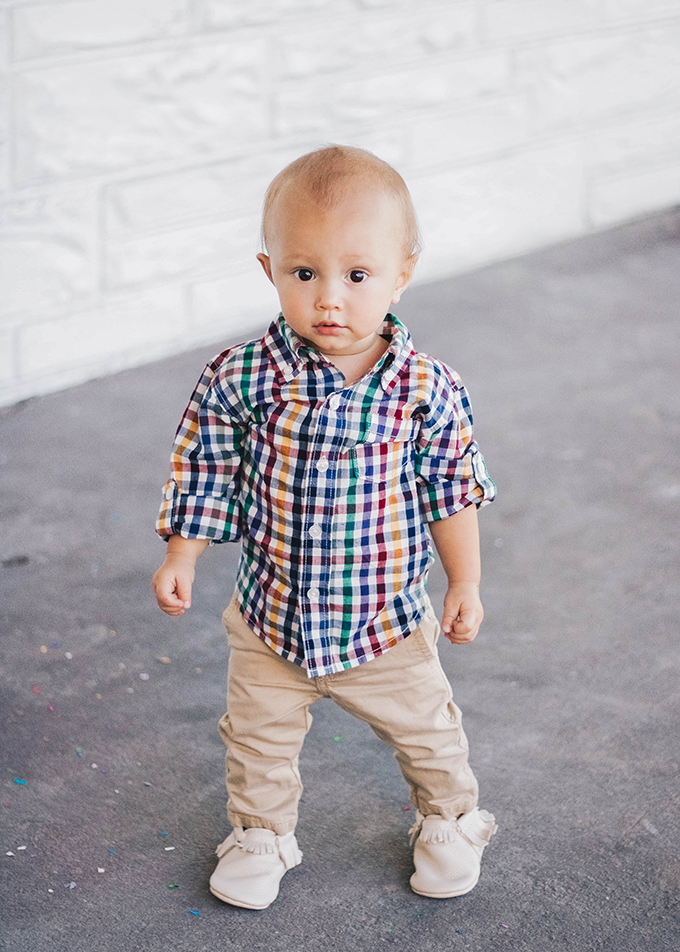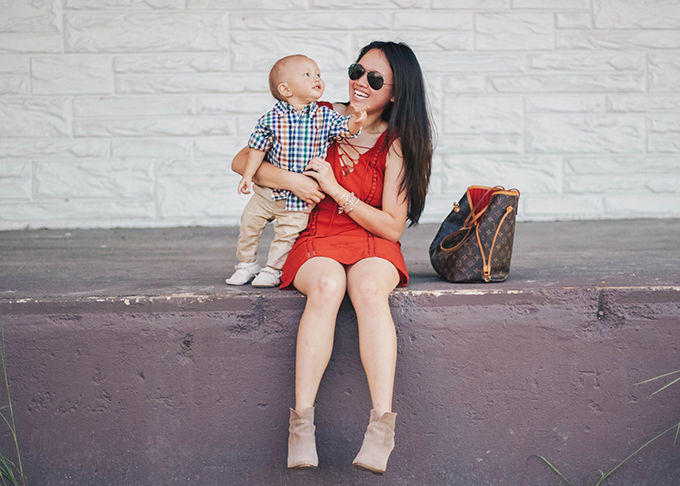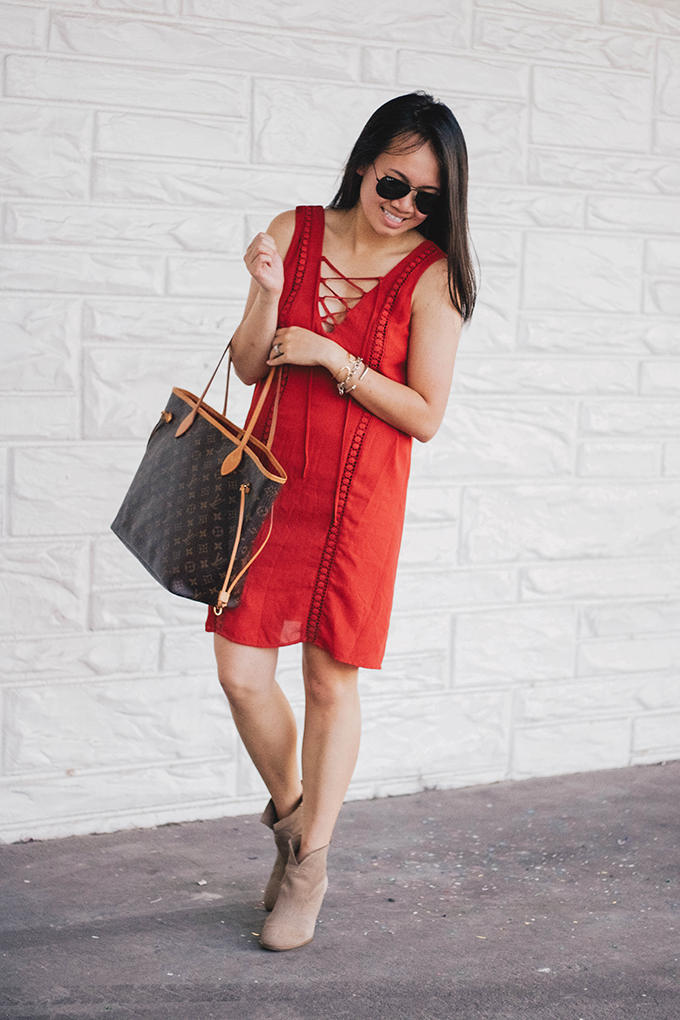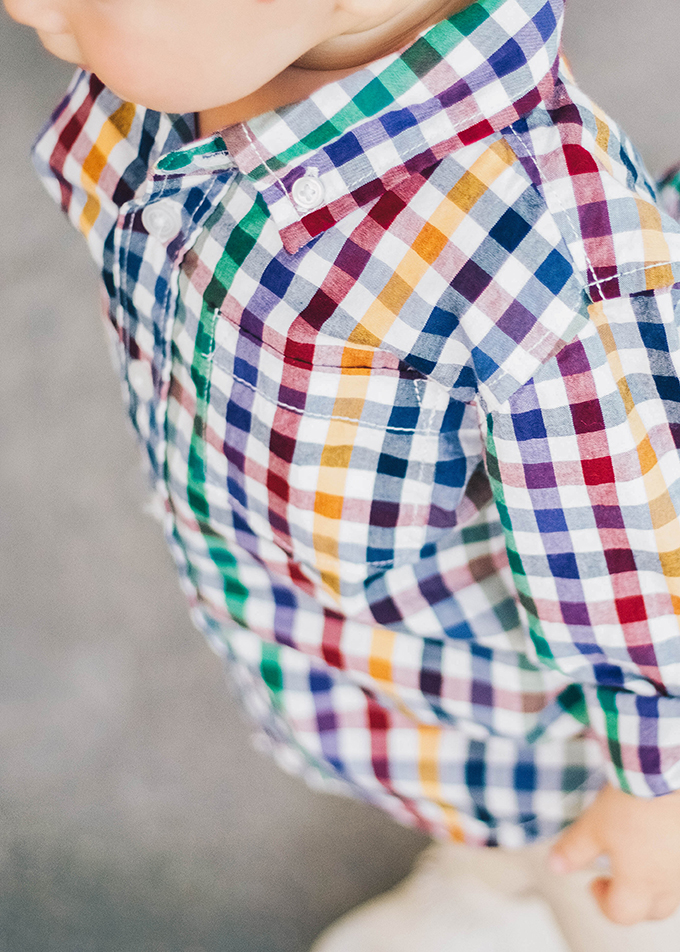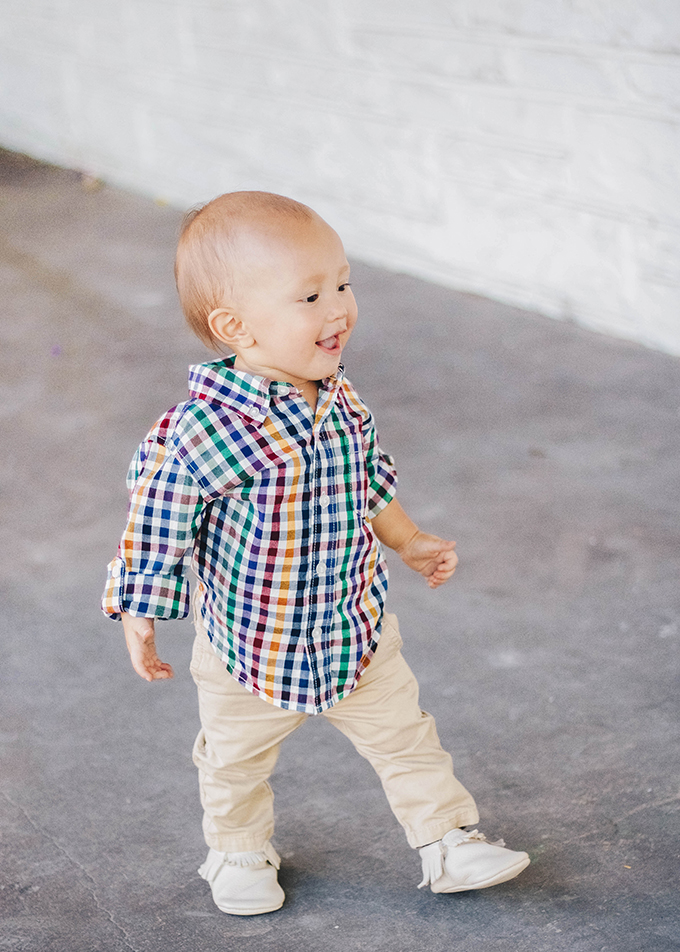 One of the many perks about being a mom, is being able to dress up my little mini. I especially love shopping for fall clothes and shoes for Liam!… and then have him spill ice-cream or apple juice all over his outfit, lol. When we go shopping, 90% of the items that I buy are for Liam, lol. Everything is so adorable, little, AND cheap compared to my clothes. My favorite places to shop for Liam are
Freshly Picked
,
Gap
,
Janie & Jack
,
Old Navy
, and
Nordstrom
. We recently went on a big fall shopping spree and got tons of plaid shirts, long sleeve tees, and shoes. Baby boys are especially easy to style; your staples include a pair of jeans, adorable shoes, and a warm jacket. With that and a couple of plaid shirts and long sleeves, your possibilities are endless. I love all the bold colors in his shirt that he's wearing! When it gets colder, I bought
this denim jacket
to layer with.
If you've been following me for awhile you'll know that I have a thing for shoes. I'm obsessed with shoes for myself, shoes for Liam, shoes for my Husband, really, all shoes in general.
Freshly Picked
moccassins have been my #1 choice since before Liam was even born. I wanted to branch out and get him some neutral colored shoes that weren't brown and
these birch colored ones
match just about everything. Liam started walking last month and his mocs are perfect for walking because they form to his feet and are easy to slip on (and they stay on!). He wears them everywhere! Even when we're at home, he'll go grab his shoes and try to put them on his feet, it's the cutest thing! He was sick last week and all he wanted to do was run around in a diaper and a pair of mocs, lol. Liam grew out of his size 2 mocs last week, so I went ahead and got him some 4's. The 4's fit him now, with room to grow as well.
Fall is a few weeks away and I can't wait to bundle Liam up and watch him enjoy everything Fall. I already know that Liam is going to be thrilled about running through the pumpkin patches and falling in piles of leaves. We're traveling to Colorado soon and fall over there is BEAUTIFUL! What are a few of your favorite fall activities?
xo,
Annie
SaveSave

*Thank you
Freshly Picked
for sponsoring this post, all opinions are my own