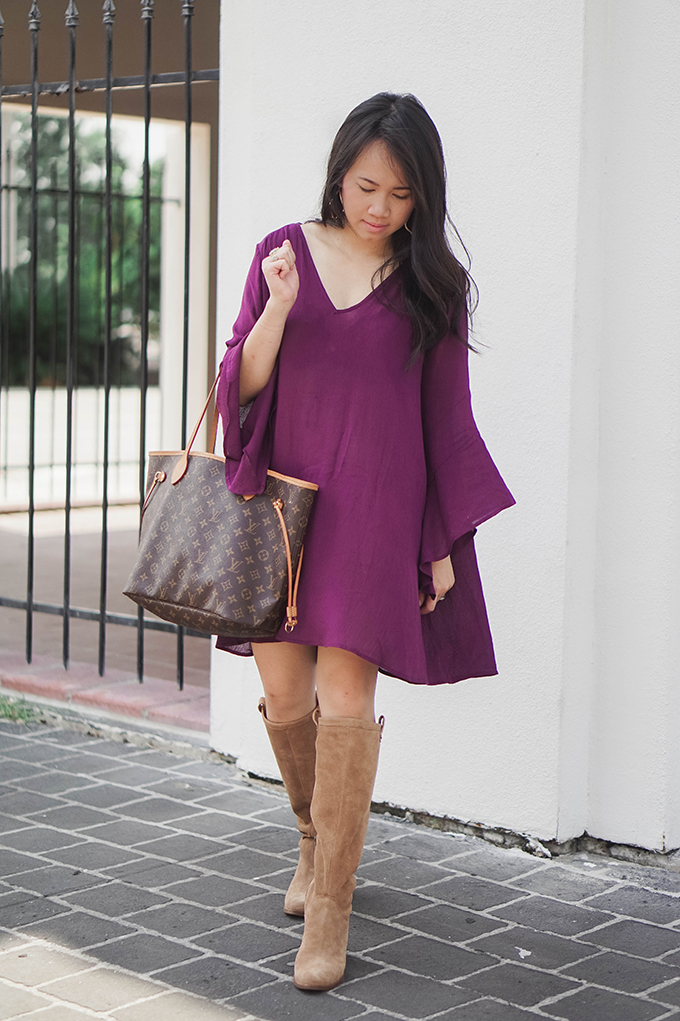 My favorite fashion season has arrived…fall. Blanket scarves, booties, plaid tops, OTKs, and sweaters are officially acceptable to wear. Dresses are still my go to staple piece for fall because of the many ways you can style them…with OTK boots and a cute cross body, or booties and a blanket scarf, finish off your outfits with a few of your favorite jewelry and you're set! Fall activities are also so much fun! Have any of yall made a bucket list for fall? I started one yesterday and it's already page long, lol. I'm more excited about Liam running uncontrollably through the pumpkin patches and sipping on warm cider than anything.
I'm flying up to Colorado next week, so I'll be able to enjoy some crisp fresh air. I packed a couple of my fall outfits to shoot while I'm there so look forward to those. This post is also my first fall post ever so I hope yall loved it!
Thank you so much for reading!
xo,
Annie