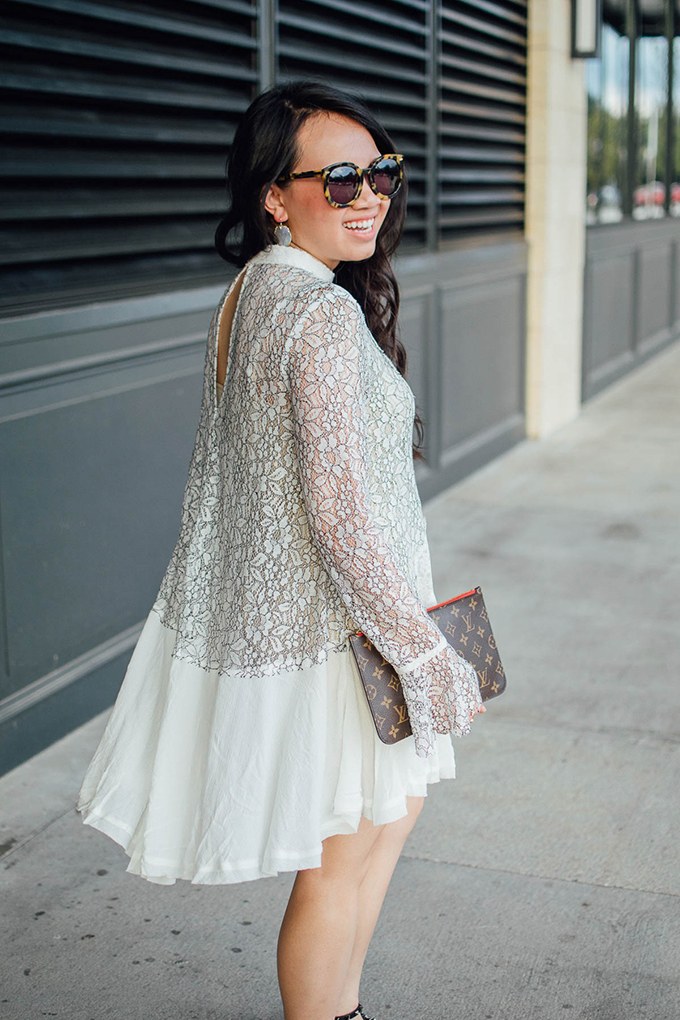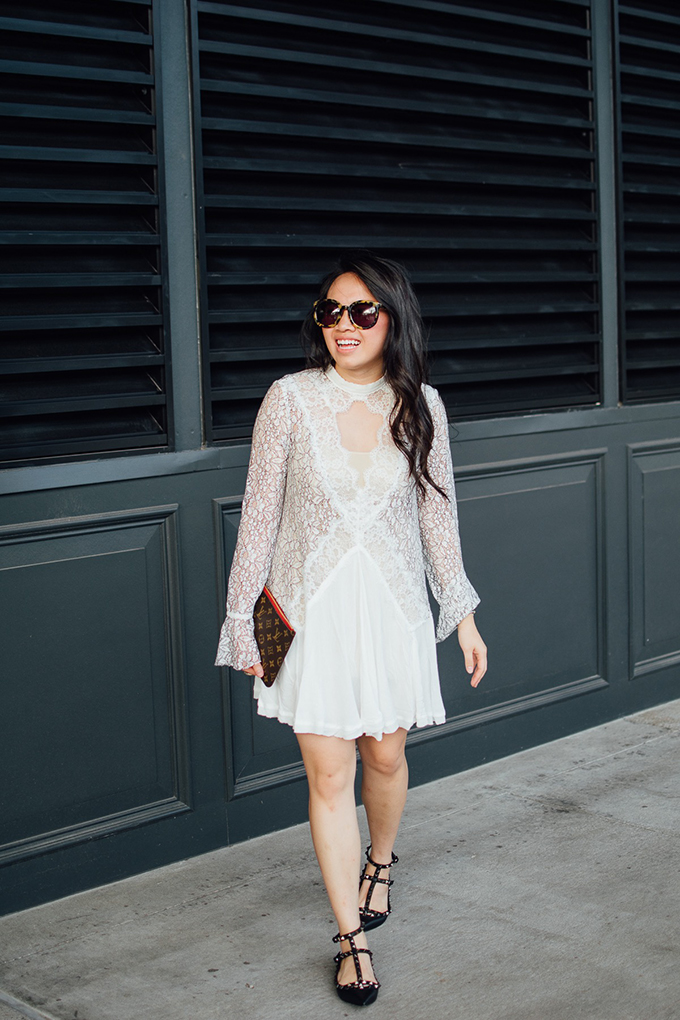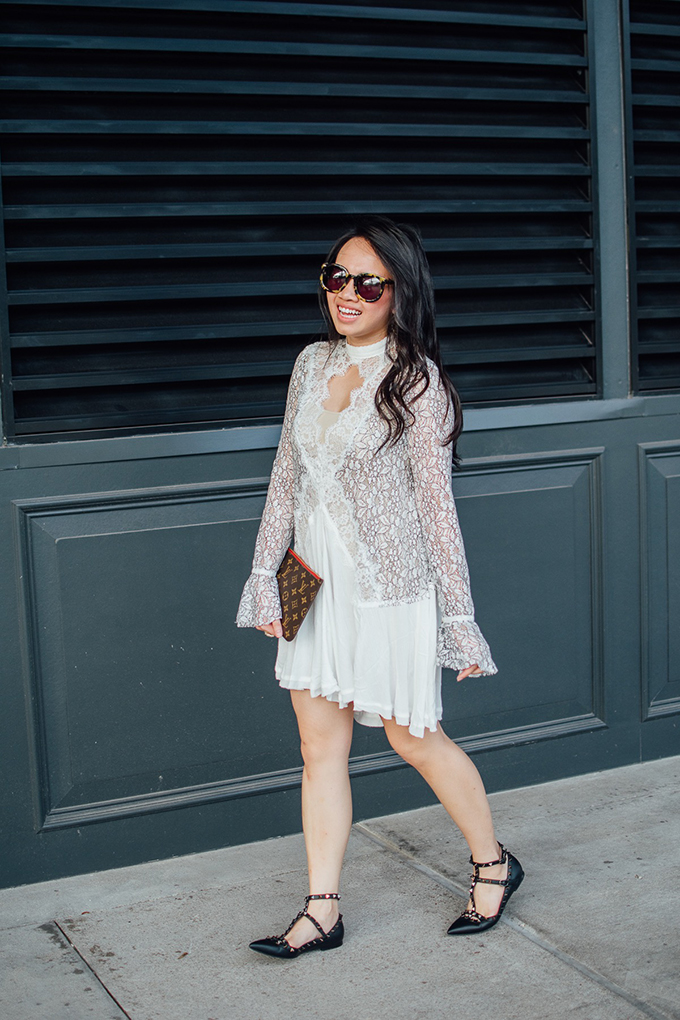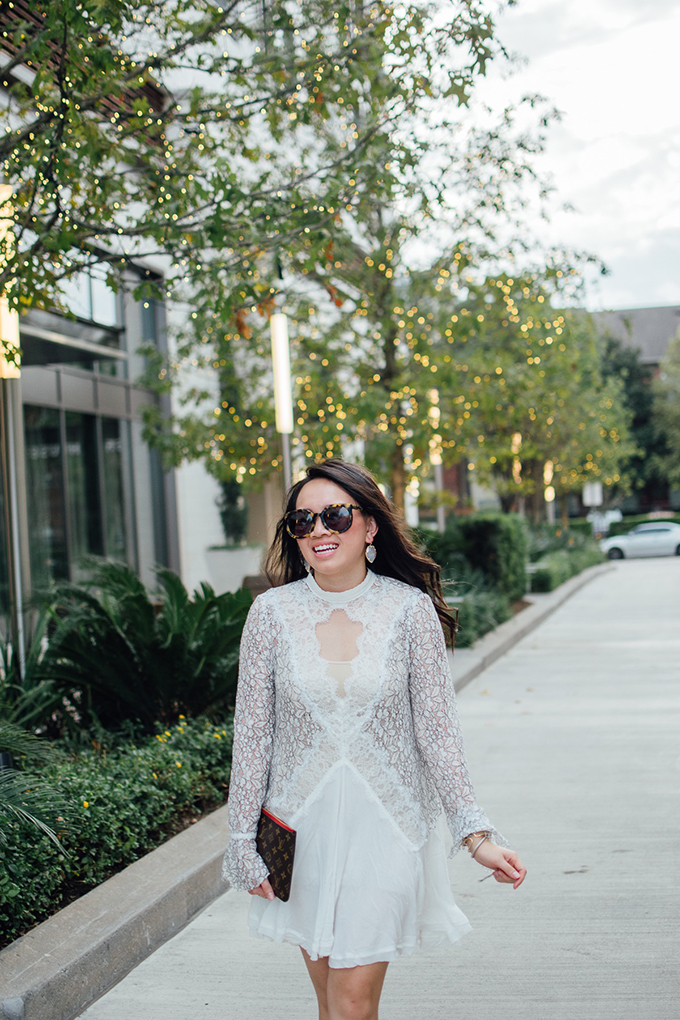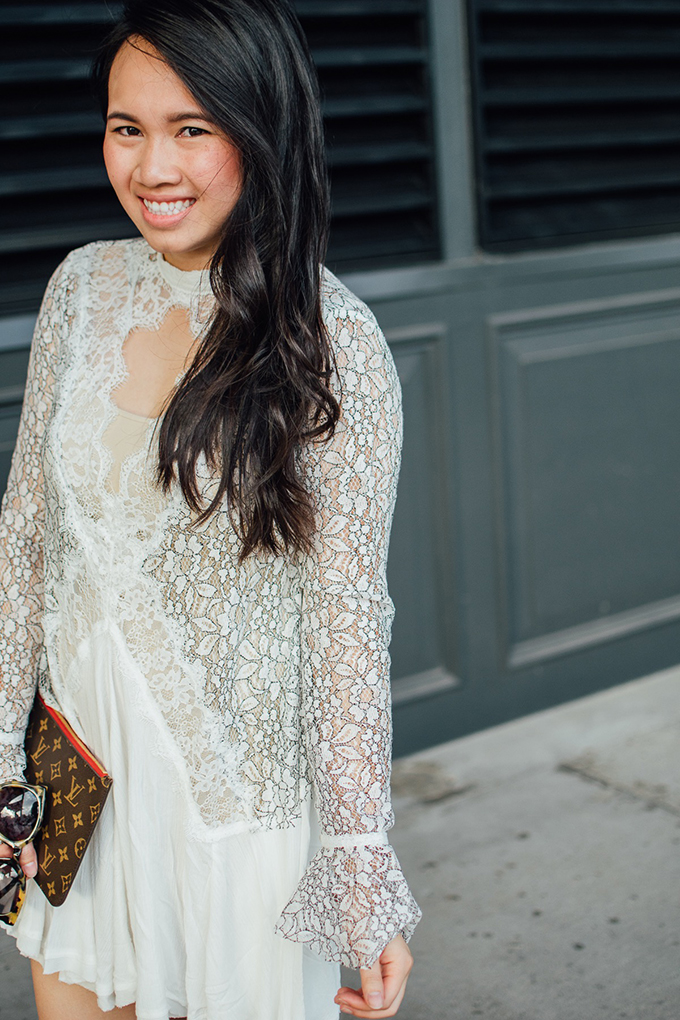 Happy Wednesday everyone!
This exact day last year was when I launched The Annie Issue. It's almost surreal that my blog is celebrating it's one year anniversary! I've put everything that I possibly could into my blog and it's definitely been hard, but well worth it. I've met great blogger babes, built relationships with all of you, and worked with some amazing businesses/companies. I launched with
this holiday inspired outfit
, I remember shooting after a blizzard, we were trying to get through it fast, lol. I wanted to start during this time because I felt that fall and winter were my "prime" times. I have the most ideas and creativity during this time. Plus, who doesn't love being snuggled up in a huge blanket scarf and wearing hunter boots all day, lol.
This dress
that I'm wearing in today's blog post is by far my favorite LWD. It's a tunic, but if you're short like me, it flies by as a dress. The lace detail is gorgeous, I know I'm going to be wearing it to all my holiday events!
I've learned a lot during this journey that I would like to share with everyone (mainly about growing on Instagram). First off, don't compare yourself to other bloggers, I wasn't growing as fast as I expected, but I was growing strong relationships with my readers and partners. Starting off, I would comment and follow other bloggers and people on Instagram that I thought would appreciate my feed. It really helped because other viewers would see my comments, go take a look at my page, and follow along. I also joined an engagement group, it's basically a group of bloggers that message each other when they have posted and then everyone else would show some love on that post. Another lesson that I've learned that everyone has probably said is, stay consistent…set a goal as far as how many post a week you want to have on your site as well as social media post. I've actually noticed that my following grows the most when I post 2/3 times a day on Instagram. Pinterest helps direct viewers towards my website and that is very important to me. Lastly, reach out to everyone and anyone that you want to work with. Even if that business/companies seems out of reach, you never know. I have relationships that I didn't think I would be able to have until I reached 20K (instagram followers)! Working with local businesses and shops is also very rewarding because you get to get more in depth with your collaboration and build a stronger relationship. I hope this has helped give any insight as to how bloggers grow. If you have any other questions or simply want to chat, feel free to shoot me an email :).
Also, has everyone patiently been waiting for all their orders to get delivered? I've been checking my emails and mailbox almost every other hour to see if my packages have been delivered, lol. It feels like Christmas every time they come. I have a shoot scheduled Saturday to share some holiday looks and exciting collaborations with yall. It's suppose to snow Friday, maybe we'll have some snowy scenery.
Thank you so much for supporting The Annie Issue! I couldn't do it without everyone.
xo,
Annie
SaveSave