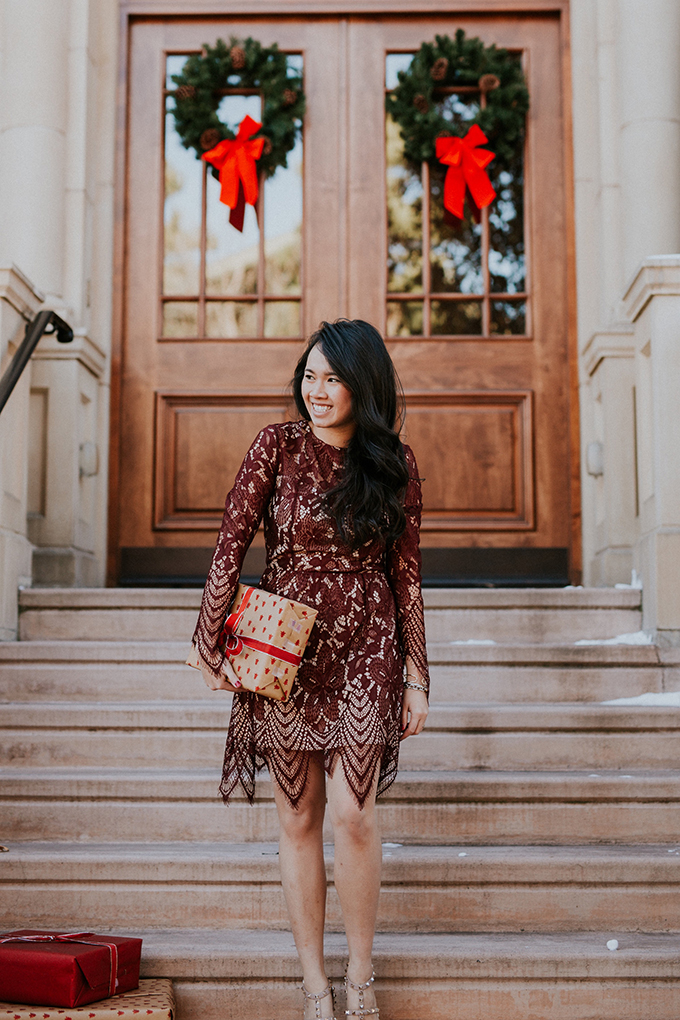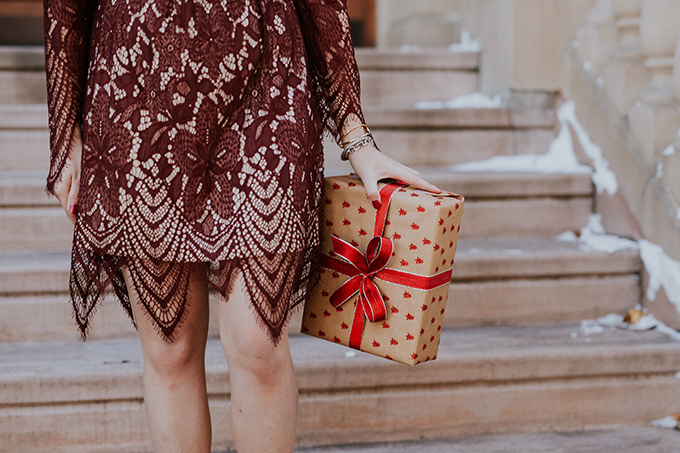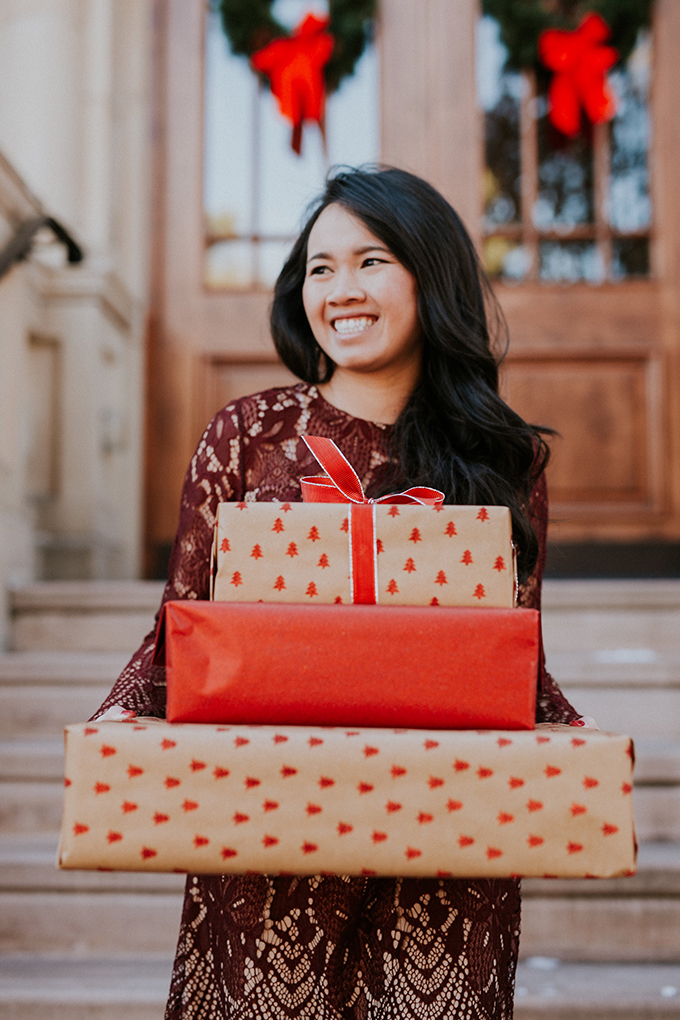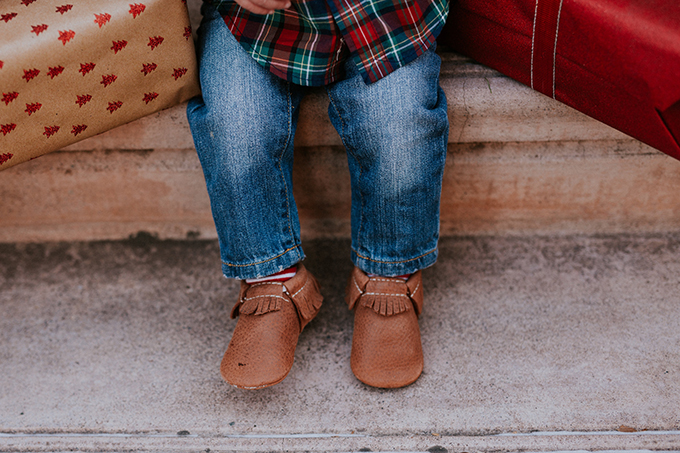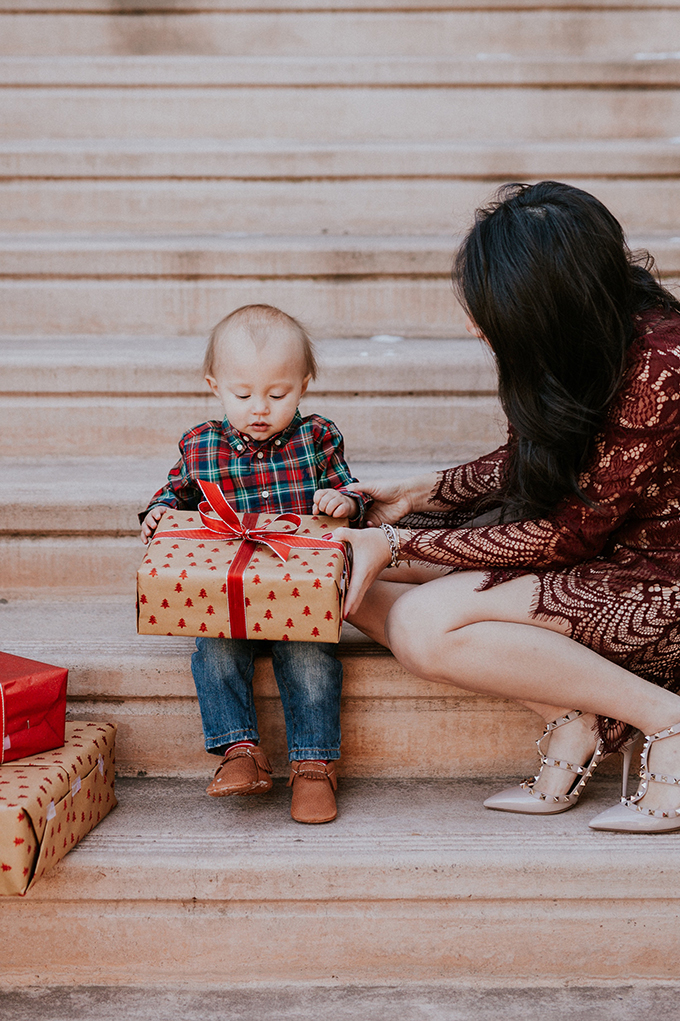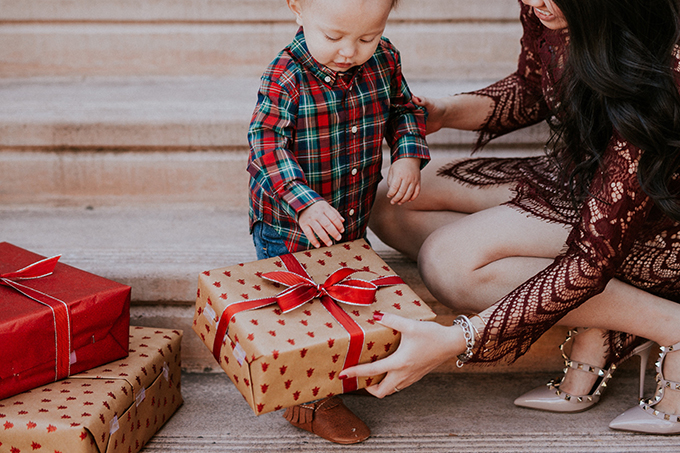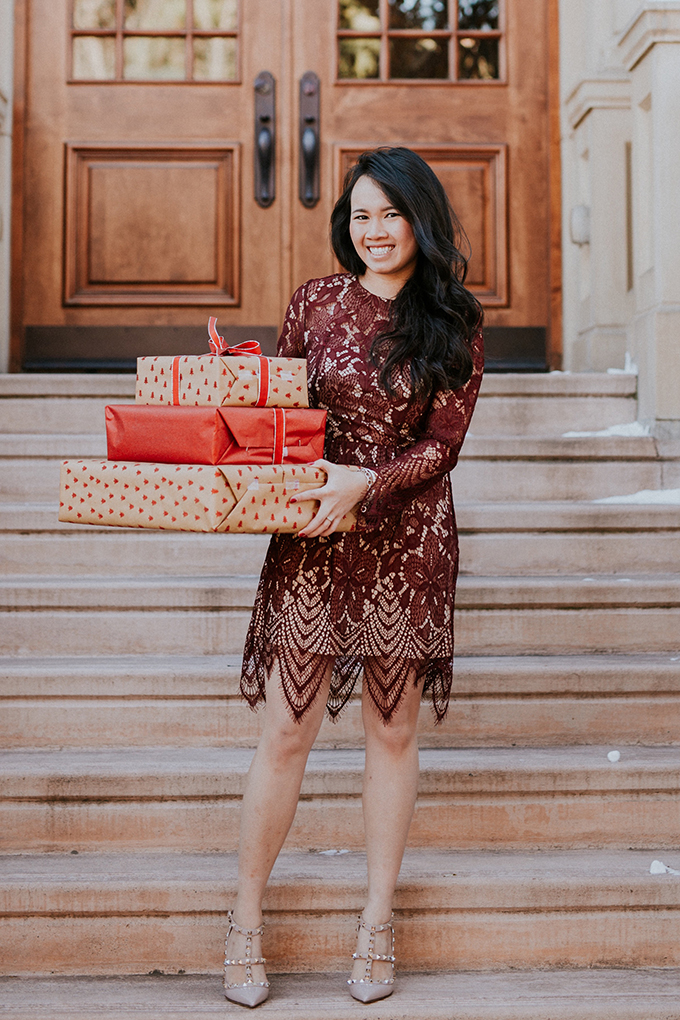 Happy Friday everyone!
Christmas is approaching fast! Christmas Eve, holiday parties, and family dinners will be here before you know it. Getting glam and putting on my favorite pair of shoes are what makes holidays parties exciting. Instead of wearing a typical red or white dress/gown, I opted in for
this gorgeous burgundy lace dress
. I found it last week and immediately thought about the many times I could wear it (it also comes in
black
!). The laser cuts at the bottom makes it look lengthier and it goes perfectly with pair of nude heels. Getting Liam dressed up for Christmas is a lot more fun than getting myself dressed, lol. I bought his shirt while I was pregnant and he is finally big enough to wear it. Any formal events that Liam attends with Tommy and I, we always pick a pair of shoes from his
Freshly Picked
collection. The "
Zion
" colored ones may be my new favorite, they match with all of his outfits and are more of a darken brown tone. (He's currently wearing a size 4). I just love how all his moccasins can be worn casually, formally, and basically with everything.
Taking these photos were so much fun! Liam was and is still fascinated by presents, he kept trying to rip them open. When Liam wants something, he puckers his lips to give me kisses because he knows I'll cave in. Tommy and I already brought one big present and 8 little ones that we have to hide in the closet. We're getting our Christmas tree today (finally), so we'll be able to put all the presents out.
I'm overly excited for our family Christmas (that we're having next week), traveling to Houston to have Christmas at my grandparents and Tommy's parents, and spending time with our friends. I cherish the times my family and I spend during Christmas because it's the few days of the year that everyone comes together. My house is like a zoo, there are about 20 adults and 10 children. All the children are running around screaming, the women are gathered in the kitchen cooking and talking, and the men are outside drinking and catching up. I LOVE it! Do yall have any plans for the holidays this year?!
Thank you so much for reading! Happy Holidays!
xo,
Annie

*Thank you
Freshly Picked
for sponsoring this post, all opinions are my own
SaveSave