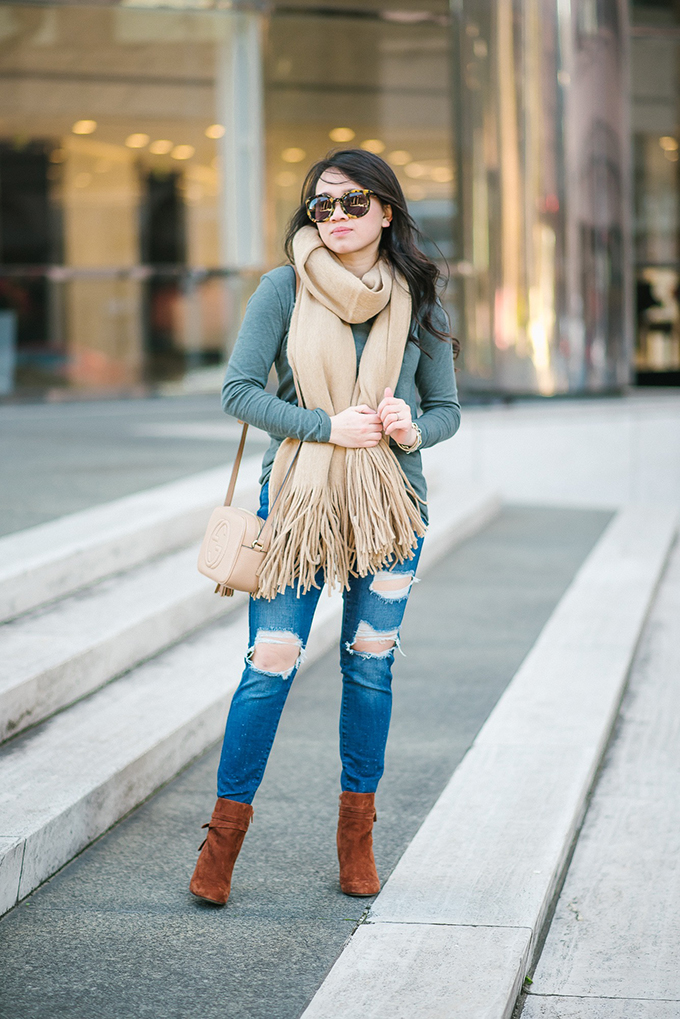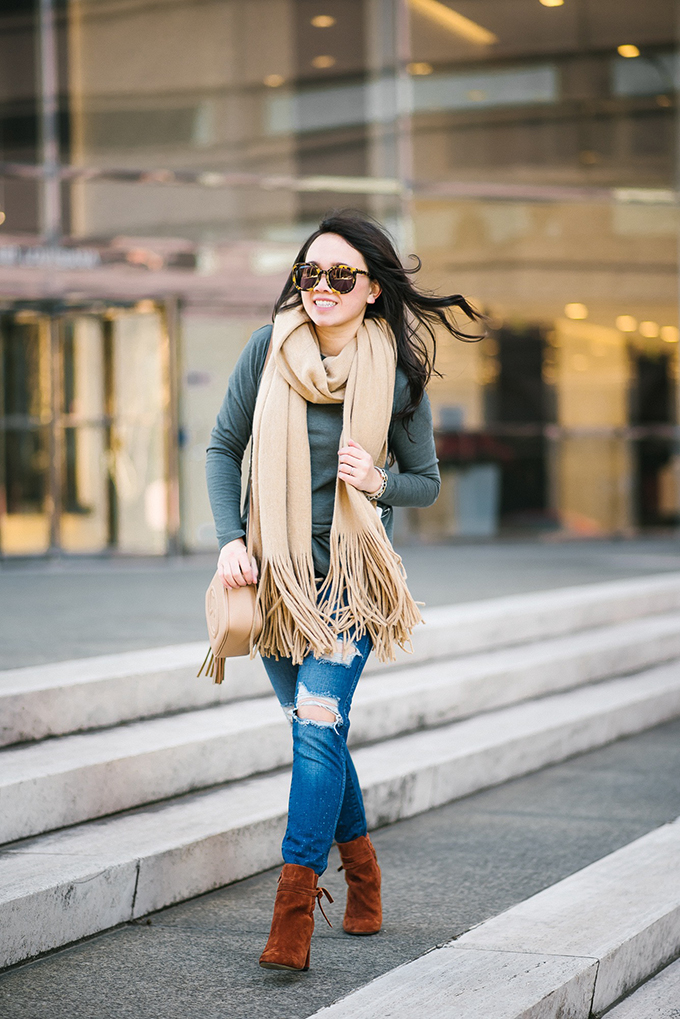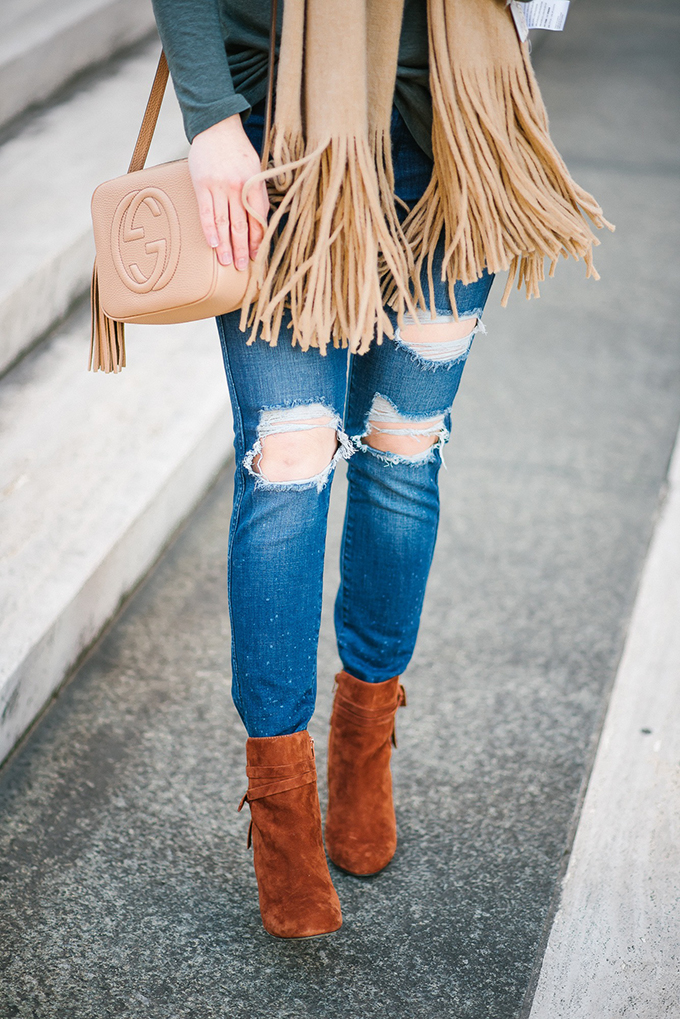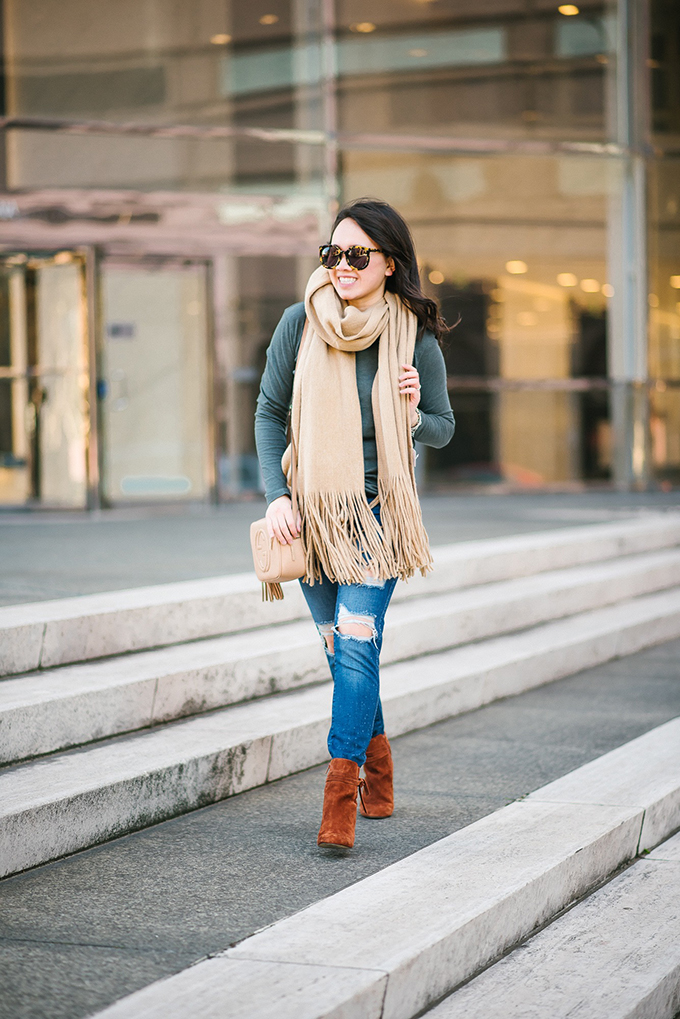 Happy Monday!
I'm sharing one of my favorite casual outfits of all time today;
this long sleeve tee
and cozy fringe scarf. I wore this outfit on a shopping date with my sister and I love how simple but stylish it was.
This scarf
is probably one of the most popular scarves this season. It's by far the softest coziest scarf I own and I love the pretty nude color. (It's currently on sale for under $30!)
Can yall believe that January is almost over? This past weekend was my first weekend back home since December. Liam and I have been traveling since last month and I'm exhausted. I think I'm done with traveling for the next few months.
My husband and I have talked about me getting another job for awhile but we've been waiting for the right time. Now that Liam is a year and a half, we feel comfortable with him being at the daycare or academy during the day while I worked. Job hunting is in full swing starting today! I'm still going to blog and have daily post, blogging and fashion are my passions and I'm not going to give it up!
I hope everyone has a great start to their week!
xo,
Annie