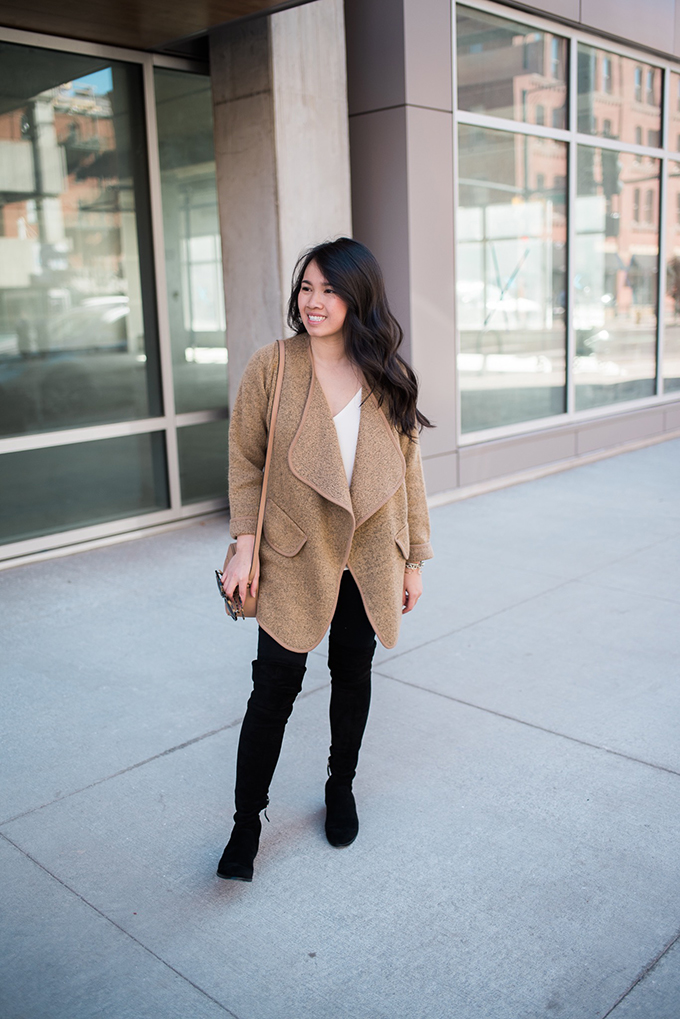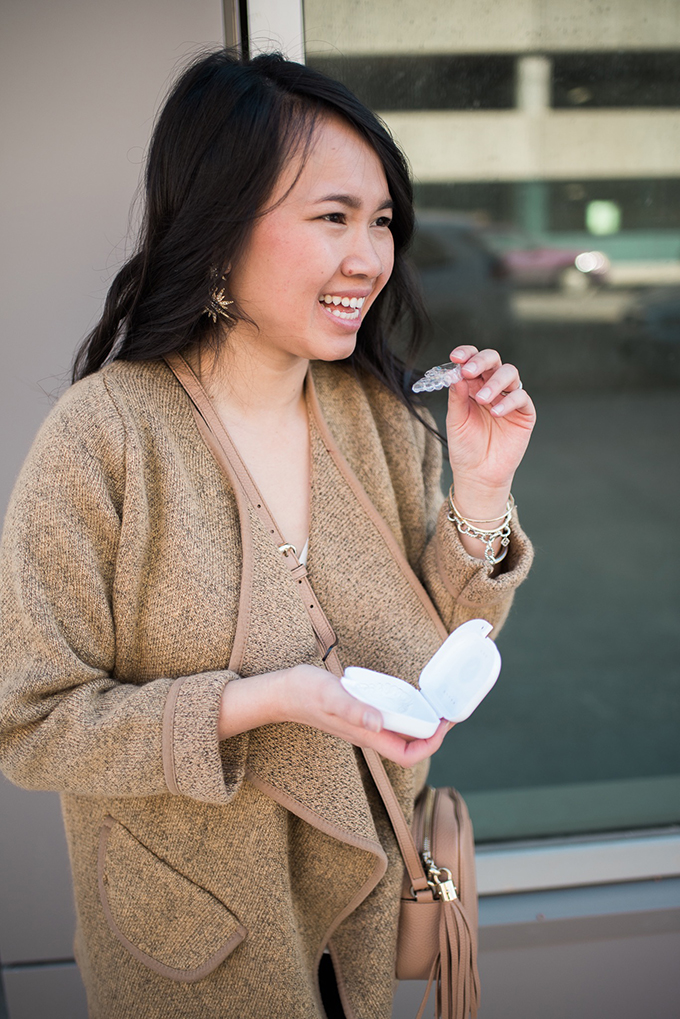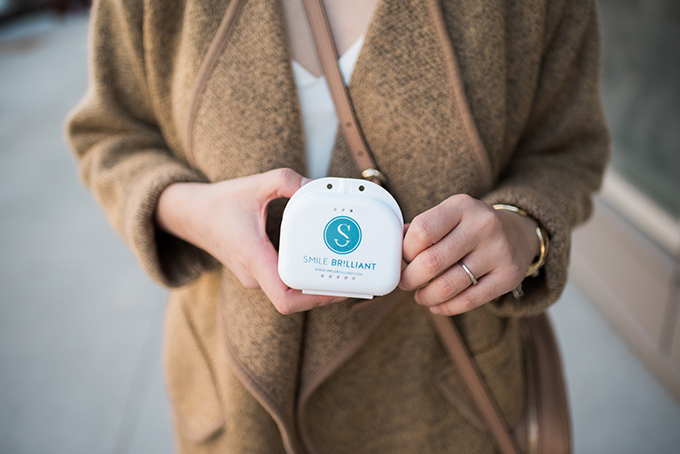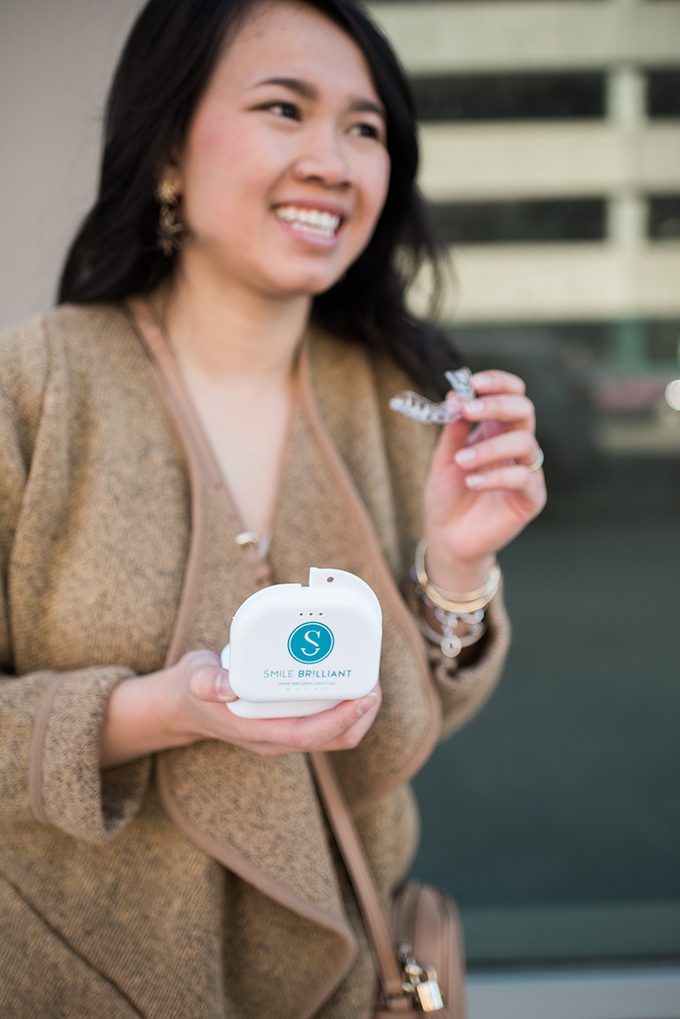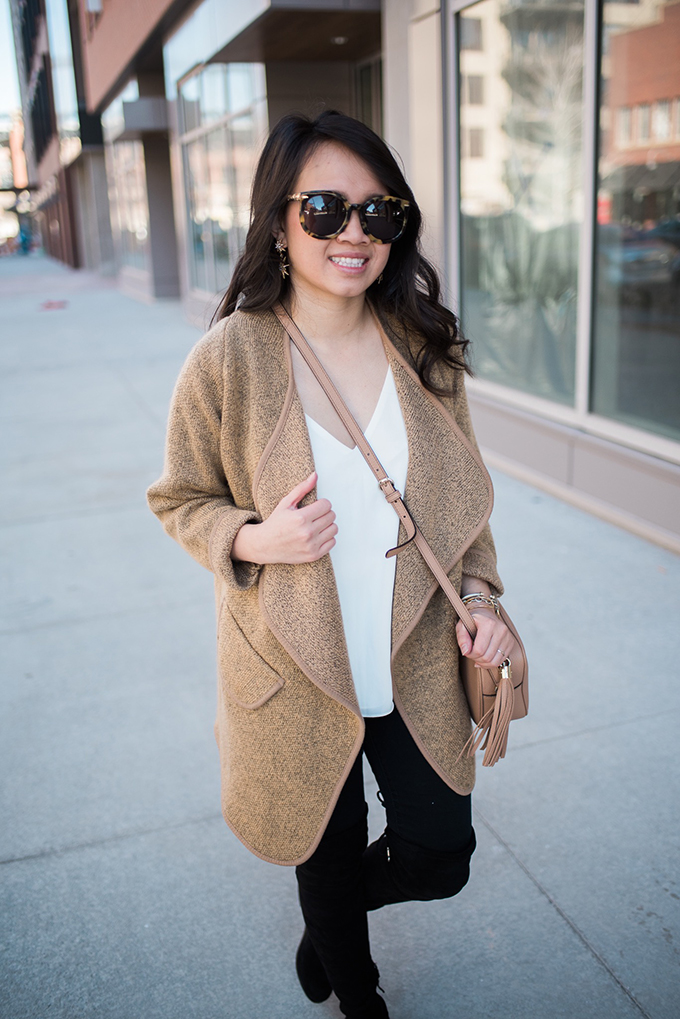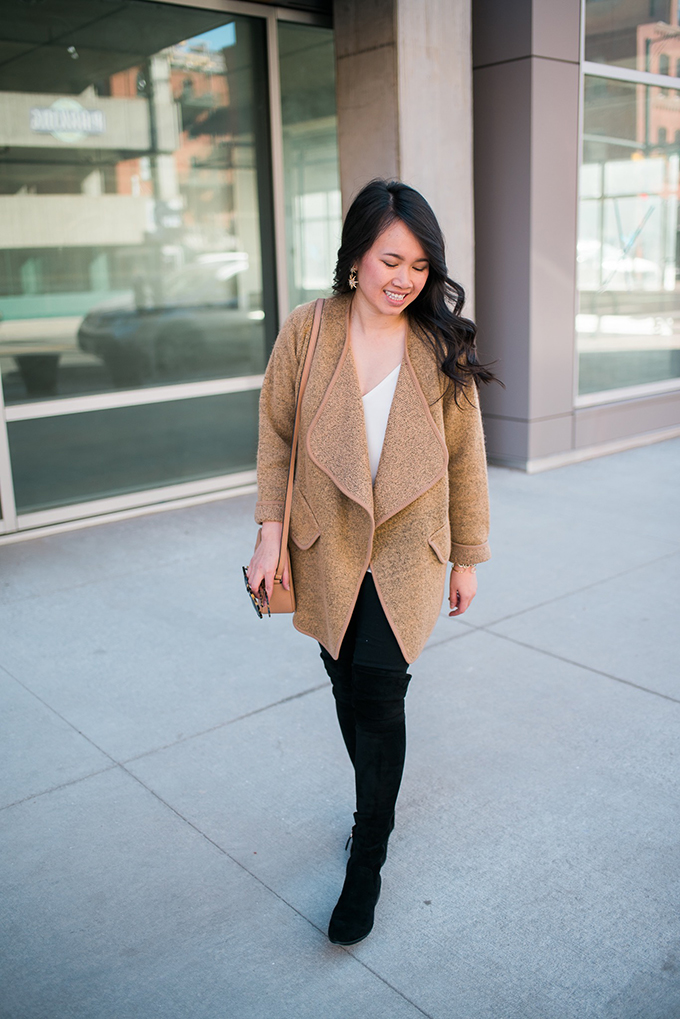 If you've followed me for awhile you'll know that I'm intrigued and fassicinated with the anatomy of teeth. I know, it sounds super weird, lol. I get asked a lot of questions why my major is communication with a minor in biology. They are two totally different majors, I knew I loved writing, media, press, public relations, blogging, but I also knew that I would one day pursue a career in the dental field. One thing that I continue to take care of are my teeth. I had first gotten my teeth whitened in high school at the dentist and it was life changing. I no longer felt uncomfortable about my smile looking yellow. 7 years and 1,000 starbuck drinks later, I'm right back to square one, lol.
I've heard of teeth whitening stripes that were sold in drug stores, but was iffy about it. I was introduced to
Smile Brilliant
, and after reading up on it, I decided to give it a try. When I received the package, I made a molding of my teeth for the trays to get made. It was super easy and took less than 10 minutes. After I mailed the moldings back, I received a clear tray. There are gel applications that you put in your tray and wear for a few hours. I was very impressed because it was the same process that I had gotten done at the dentist. My teeth were sensitive for awhile, but it went back to normal. I loved the whole process of it, it was easy, quick, and I saw results. For someone that takes tons of pictures to share with the world, having a whiter smile helps, lol. Not only that, it makes me feel confident and well presented. (I attached photos below to show the results that I had!)
Here
is a video if you have any questions. If yall have any further questions about my experience with using
Smile Brilliant
, feel free to comment below or email me!
I'm giving away $140 worth of Smile Brilliant products on my Instagram today, follow along for details (www.instagram.com/anniemescall).
Thank you so much for reading!
xo,
Annie

*Thank you
Smile Brilliant
for sponsoring this post, as always all opinions are my own