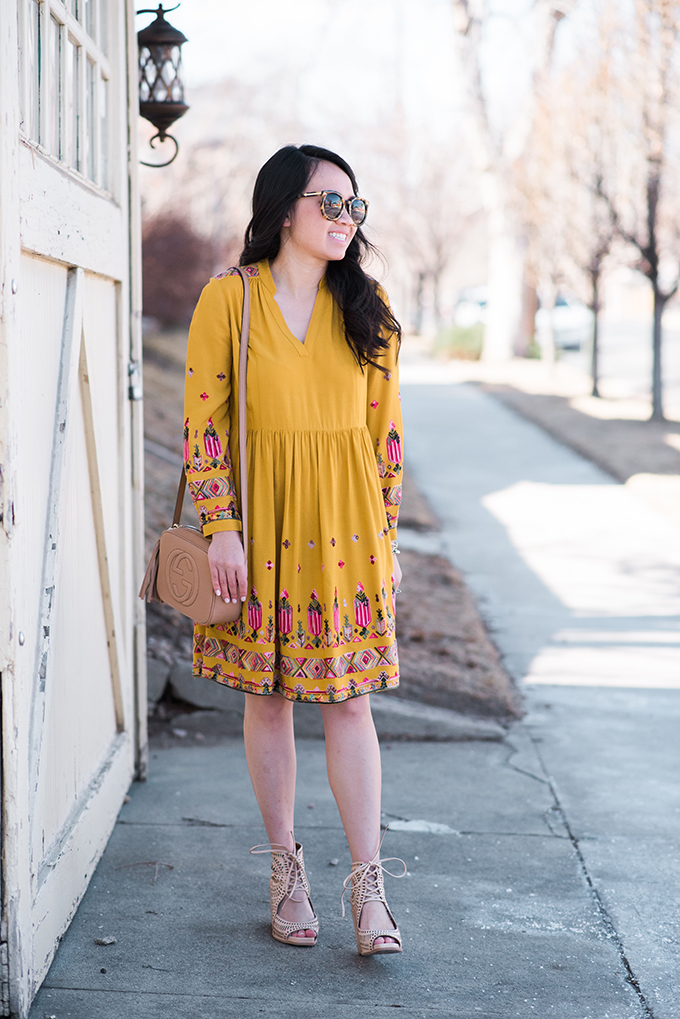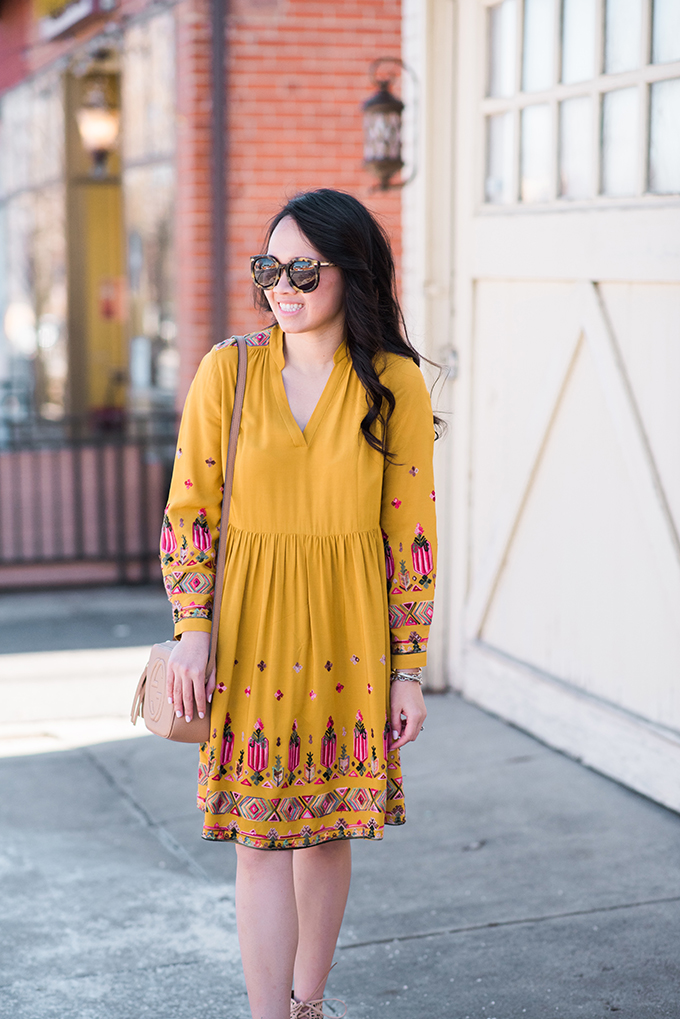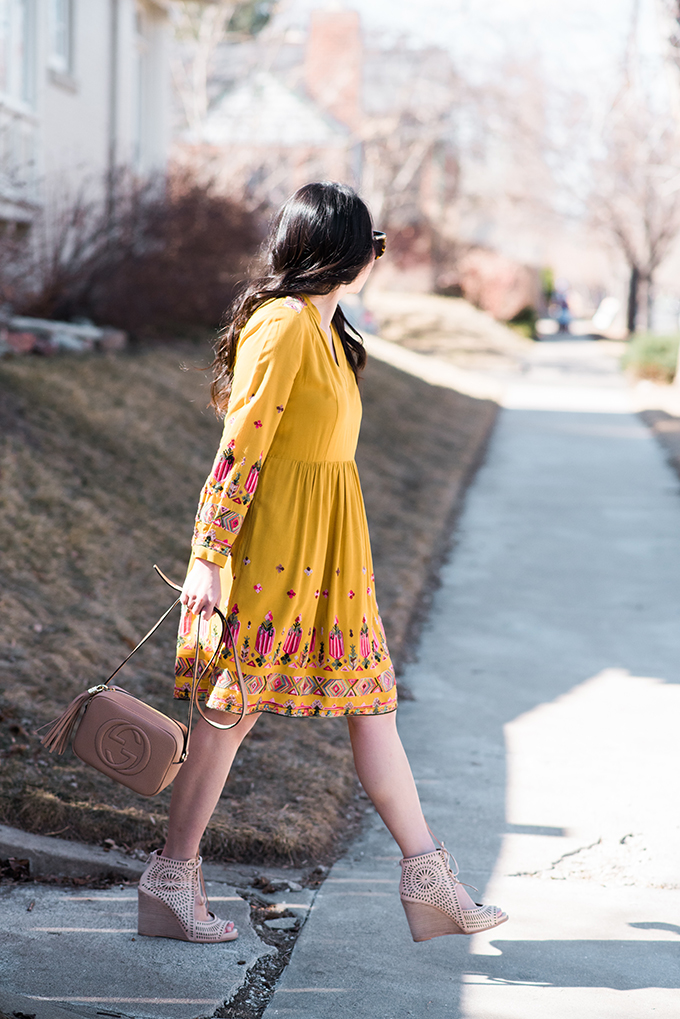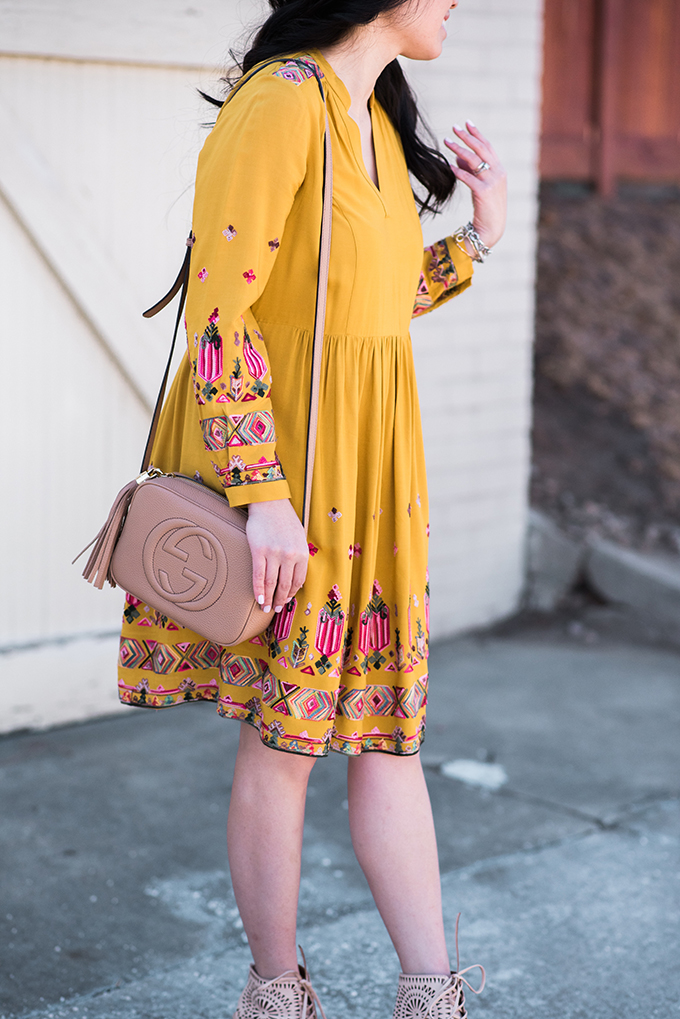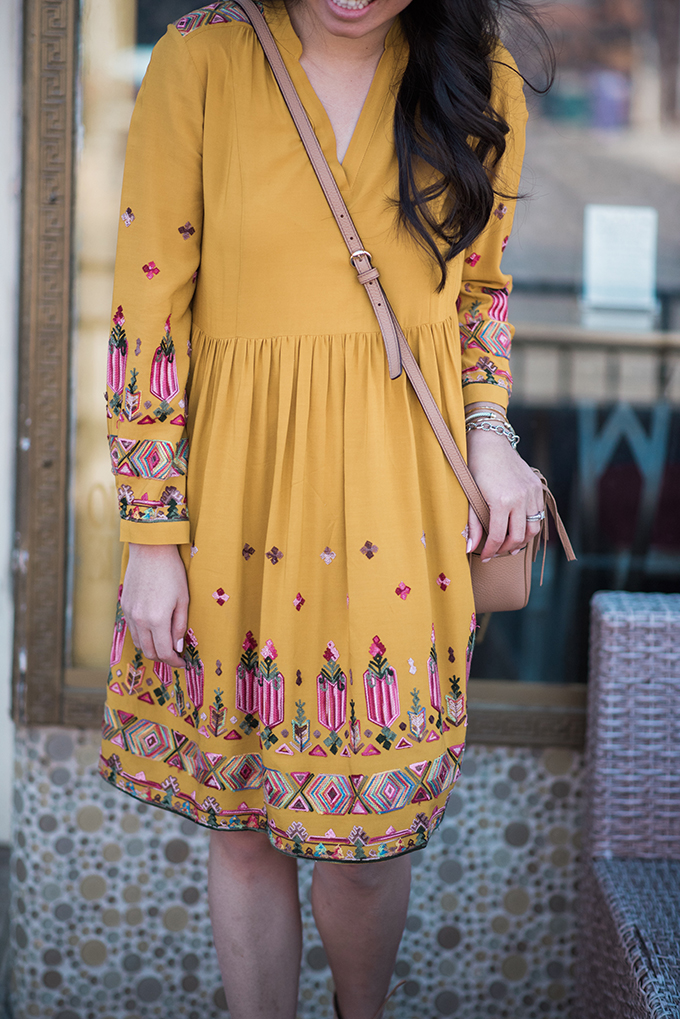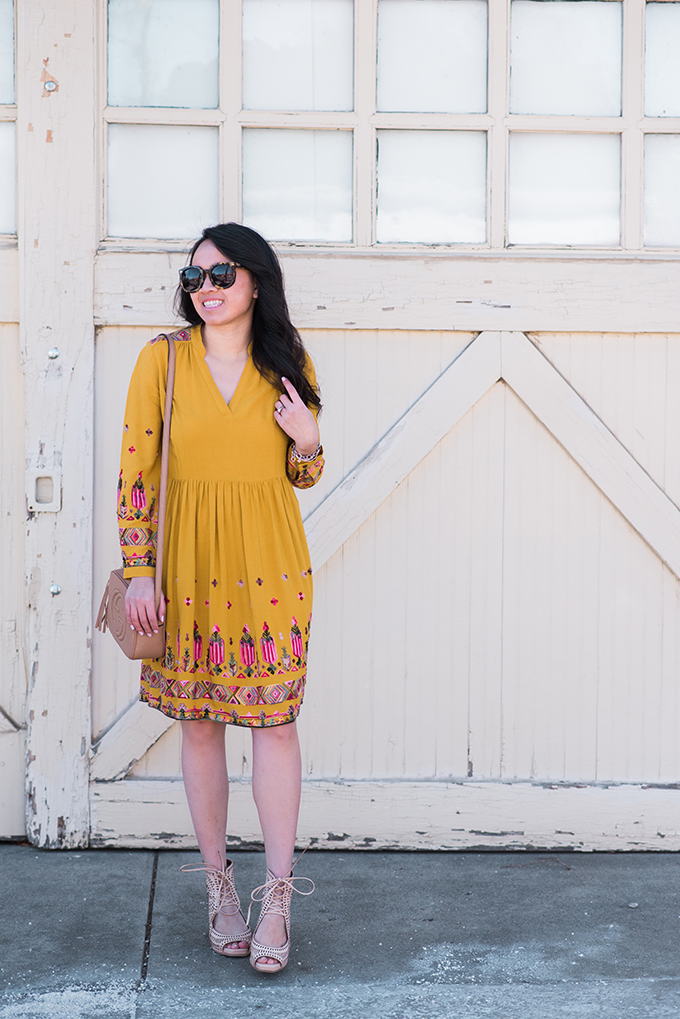 When I saw this
dress
, I thought it was designed so well. The embroidery instantly reminded me of fiesta (that's my college self missing the San Antonio culture). Finding versatile dresses is a win win in my book. I love that this dress can be worn casually for a brunch date or out strolling town. My first thought was that it could be worn to church. With Liam constantly on my hip, puling my dresses up when he fidgets, longer dresses are actually a necessity. The mustard color reminds me of bright golden fall foliage. To dress it up more for spring, try adding
a denim jacket
or
cute wedges
. Oh, and these lace up wedges are seriously so so comfortable.
Jeffrey Campbell
makes some stunning and comfortable shoes.
Ever since Tommy got his truck, I've been constantly on the go. I'm so happy to have my car back, but I also miss the days where Liam and I were trapped at the house. At least, I now have a reason to actually get ready in the morning, lol. I wore my joggers to death that I went and bought a second pair, lol. Today's hopefully going to be pretty calm for us. Liam has his Little Gym class in the morning, were going to clean up the house, and then go to Disney On Ice in the evening. Liam is going to go crazy! He loves Disney just as much as me, it's in our blood.
Thank you so much for stopping by!
xo,
Annie