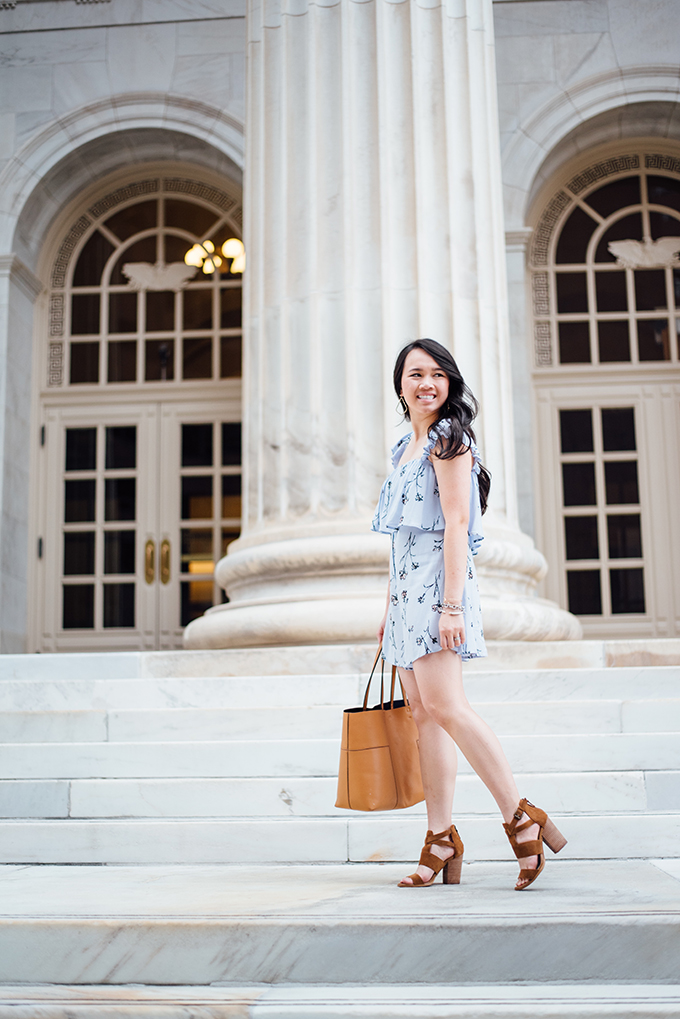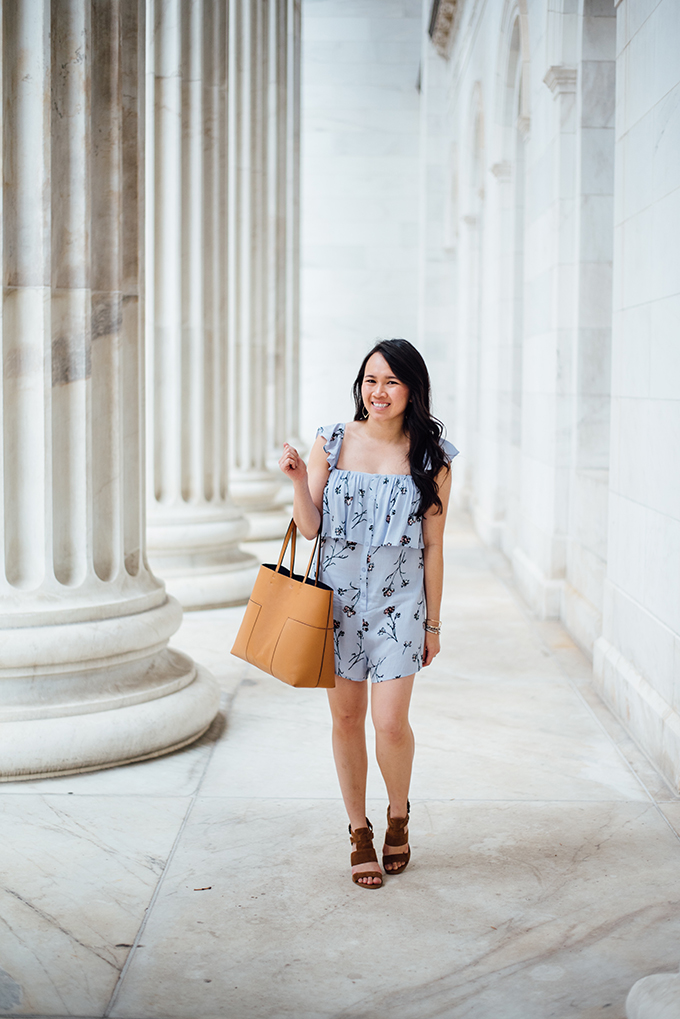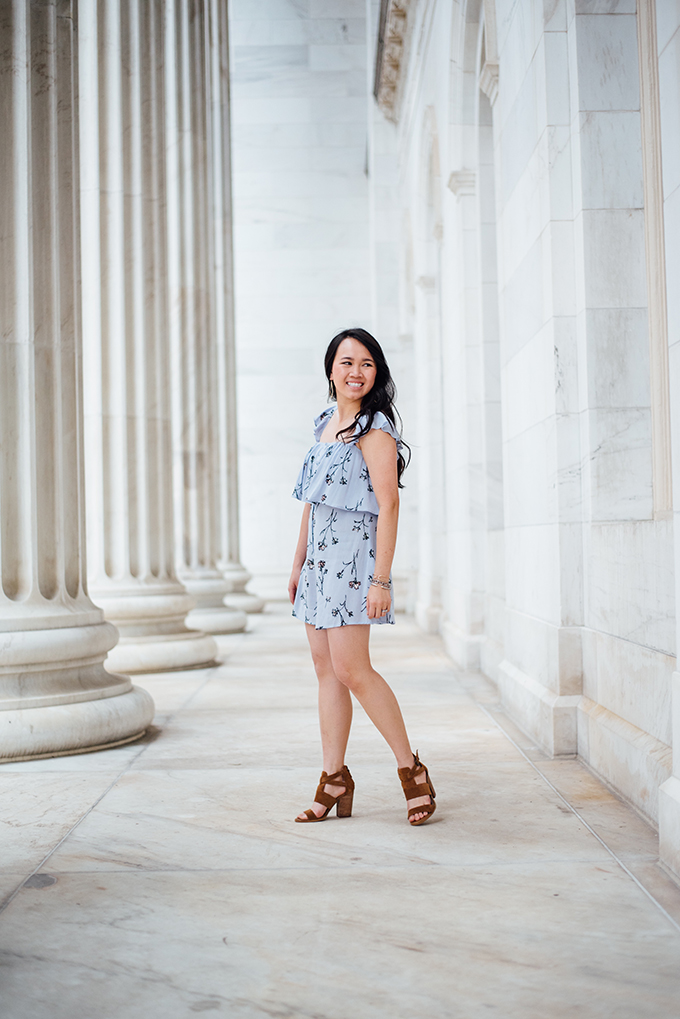 Lets just take a moment to praise the person that created the romper. I mean, not everyone has time to throw on a pair of jeans and a blouse, not lazy at least. I practically lived in rompers last summer and I'll be doing the same this year. I love love love how easy and cute
this purple romper
is. The shoulder straps are actually suppose to lay on your shoulders like an off the shoulder but I decided to play around with it. It also comes in a pretty
pink palm print
that I'll most likely end up buying. Now, I just have to cope with the fact that I'm practically naked every time I use the bathroom, lol.
My life the past week has been unbeliveably busy. I practically have 3 jobs; being a Mom, a blogger, and now an assistant manager at Kendra Scott. It'll be a few weeks before I can find a routine that works best with my family and I. Until then, any down time I have, I spend with Liam and Tommy. I work on my blog mostly at night when they're asleep. I know I haven't been posting multiple times a day on social media, but that'll change soon. I have tons of exciting collaborations coming up. We're actually shooting 8 outfits with Jenna tomorrow! I hope it doesn't rain!
Thank you so much for reading!
xo,
Annie