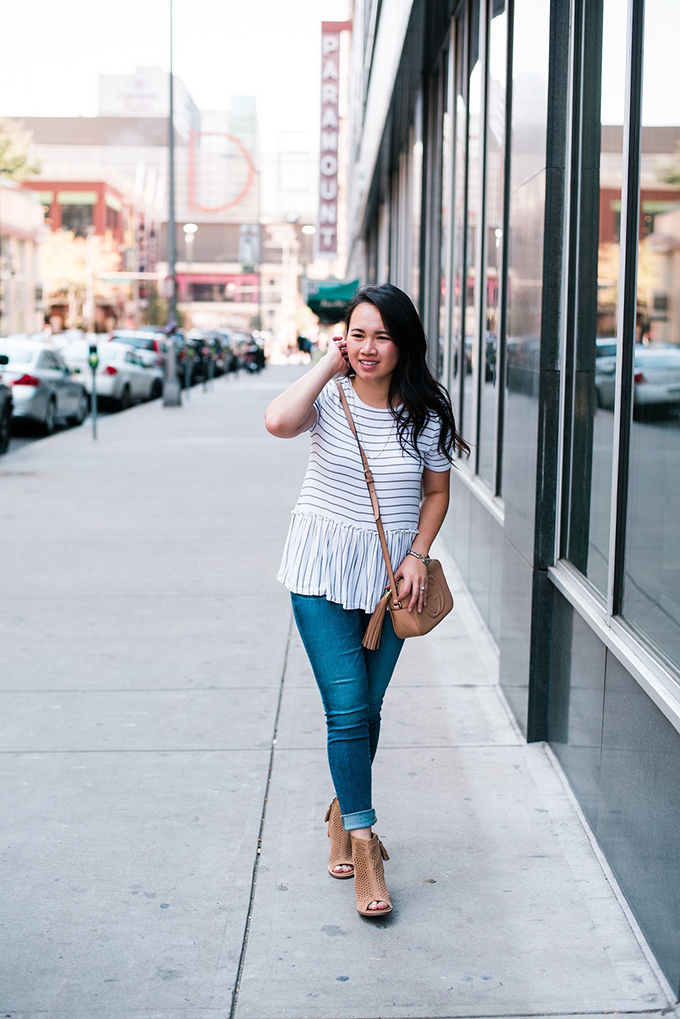 This week has flown by. Tommy left Monday so its just been Liam and I. We're heading back to Houston tonight for a little mini vacation again. All of my friends are shocked by how frequent I go back to Texas. There's no place like home, right?
Anyways, about today's outfit….I picked up this stripe peplum top at Nordstrom and knew that it would be a great top to layer with cardigans/jackets. Stripes are a timeless pattern and compliment all body shapes (in my opinion). I'm bringing this top home with me to wear with shorts because it's still so so hot. I threw my moto jacket on top and I love how it ties the entire outfit together. It gives it a city chic look. I've styled this jacket so many times and I think stripes compliment it the best.
Thank you so much for reading!
xo,
Annie
*Photos by Jenna Sparks