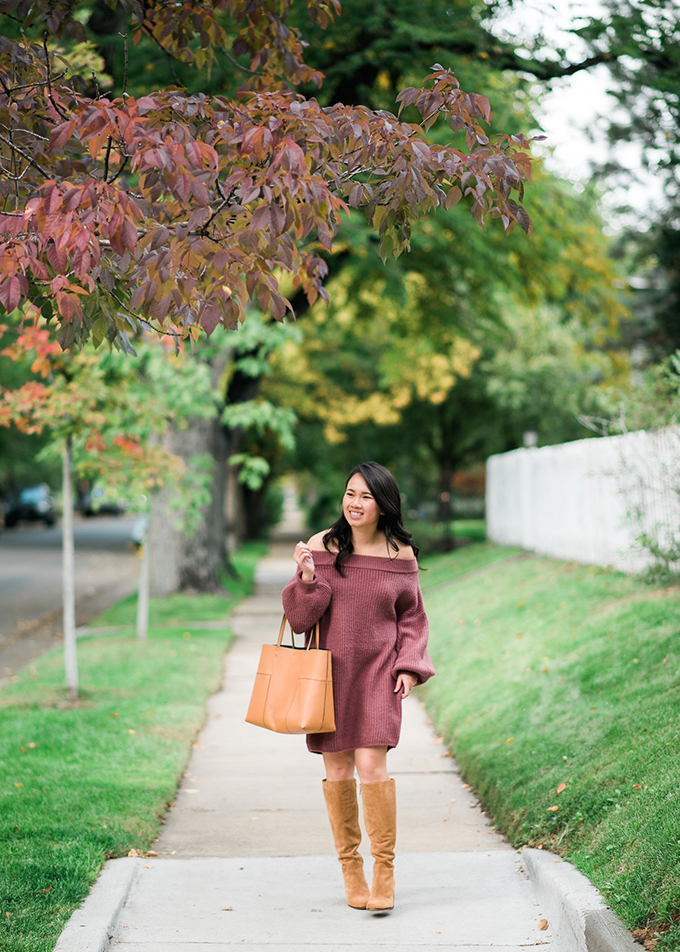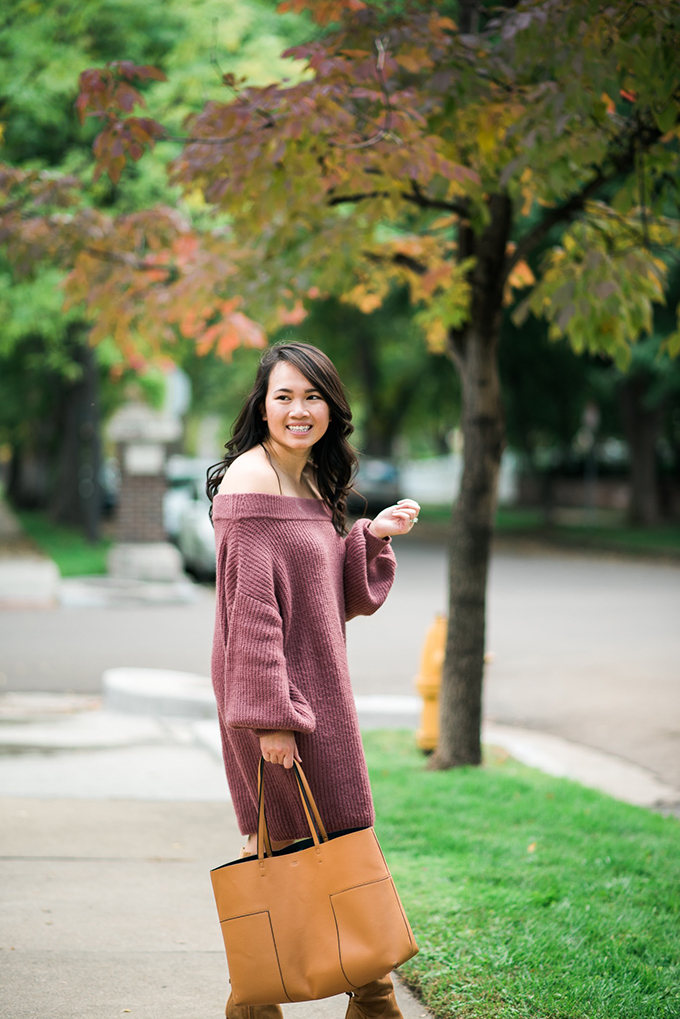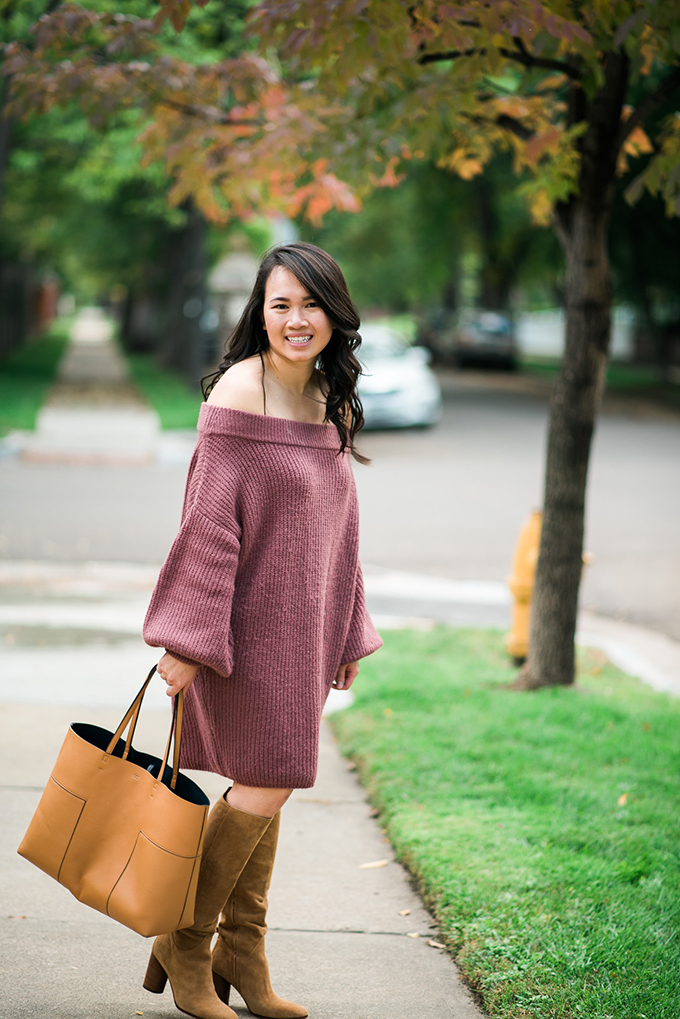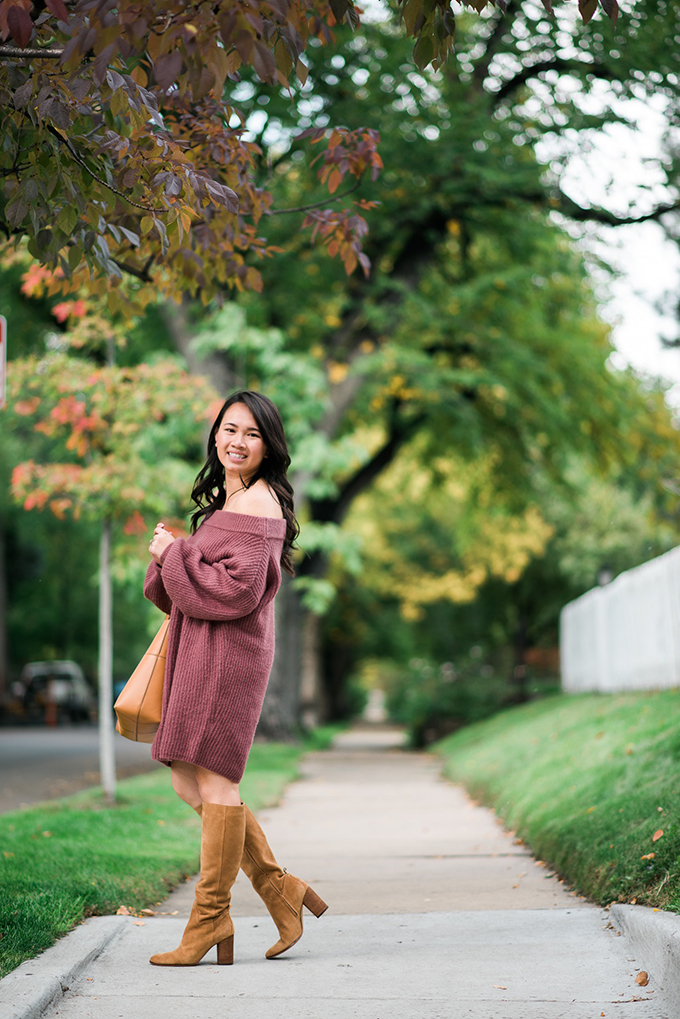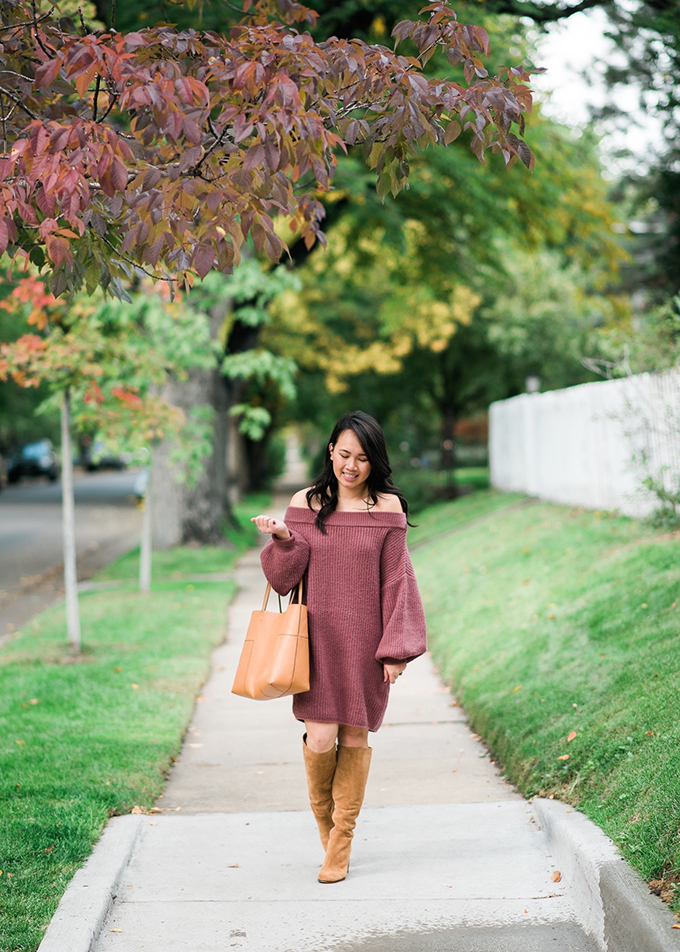 This dress has been worn an excessive amount of time so you can say that it was worth every single penny. (It's currently 40% off making it under $45!). I've been on the search for an off the shoulder dress so when I saw this one, it felt like it was meant to be. I wore it to the apple orchards with hunter boots and it was so comfy! I wore it probably the day after to work with
these boots
and it was the perfect way to dress it up.
Sweater dresses are a great way to incorporate fall trends into your style because if it's warm, you can still stay cool by adding a pair of booties. On the other hand if it's freezing like how it is in Colorado, you can wear knee high boots and a plaid blanket scarf. One thing I do have to point out is that this dress does not look great with a coat over it. It isn't one of those OTS dress that could convert to a cowl neck.
Thank you so much for reading!
xo,
Annie
*Photos by Jenna Sparks