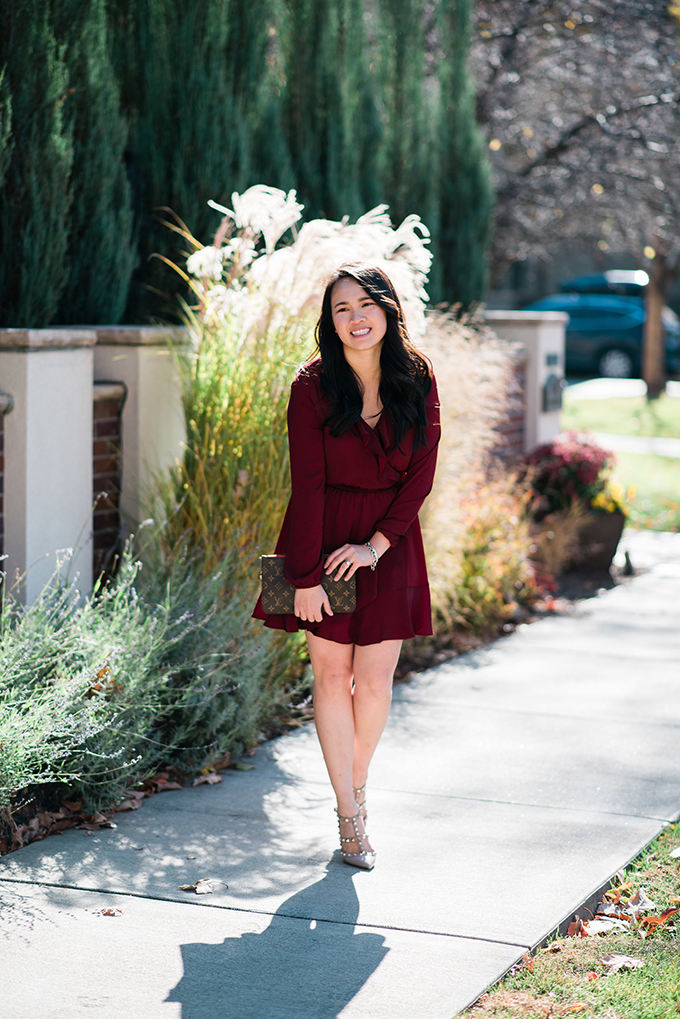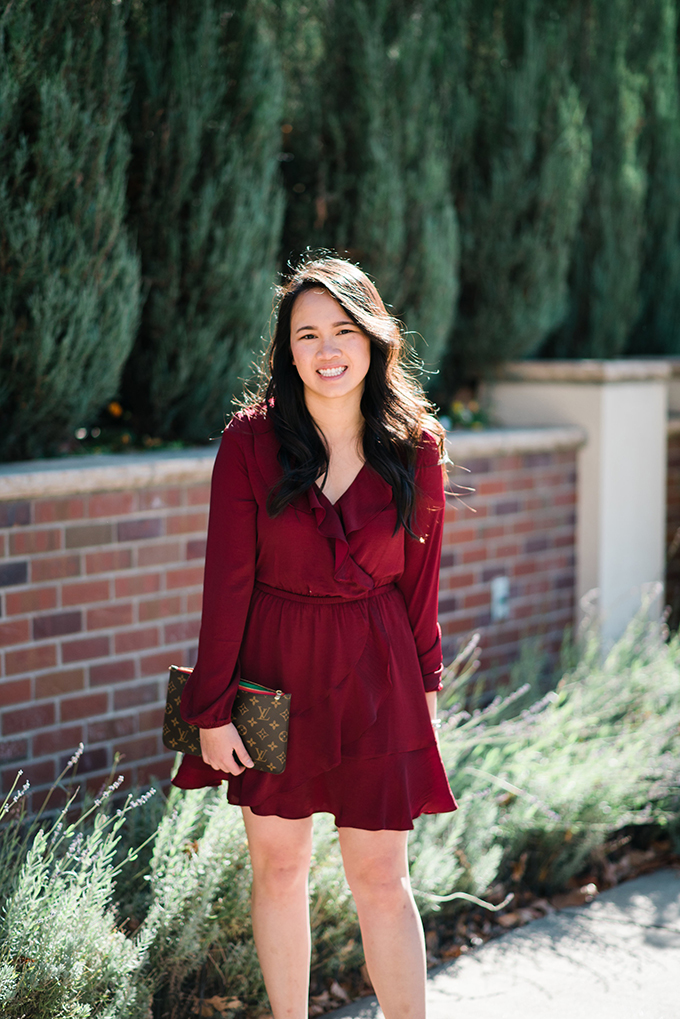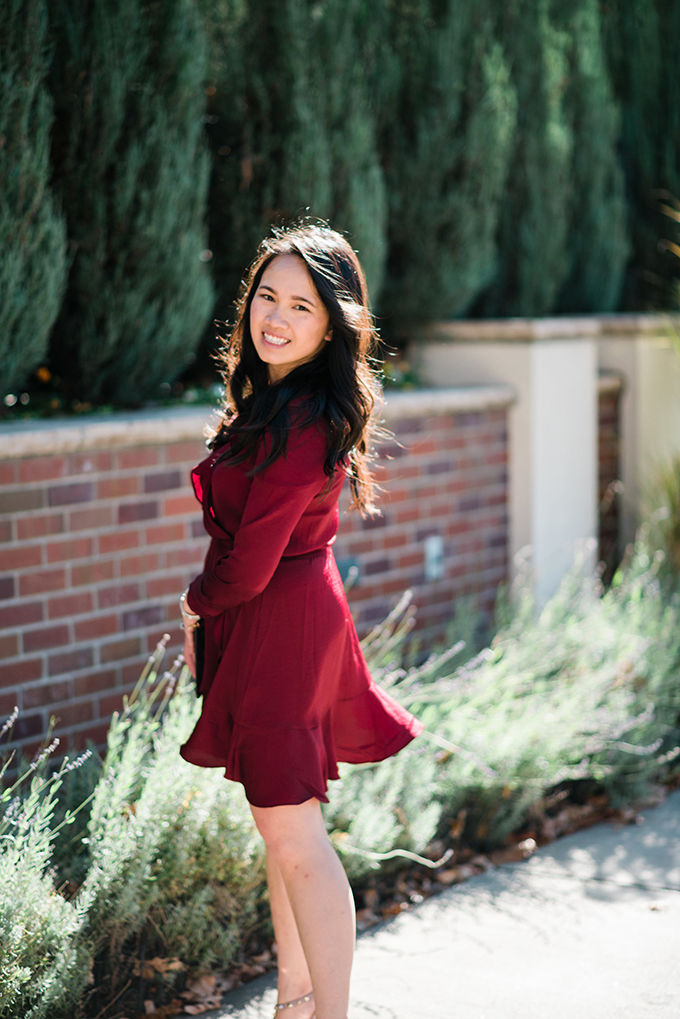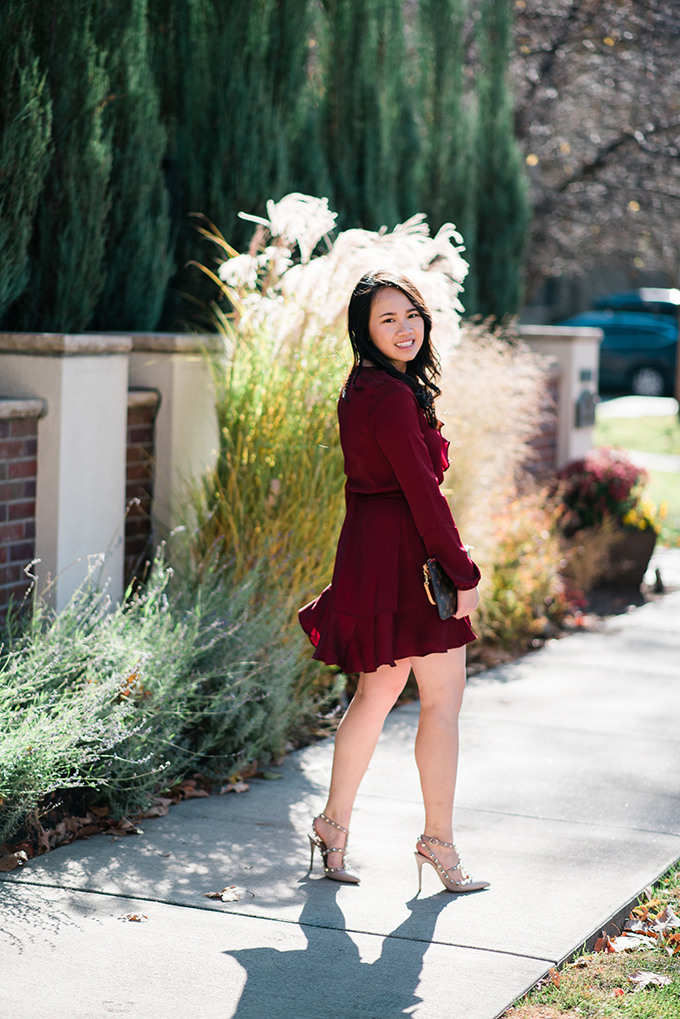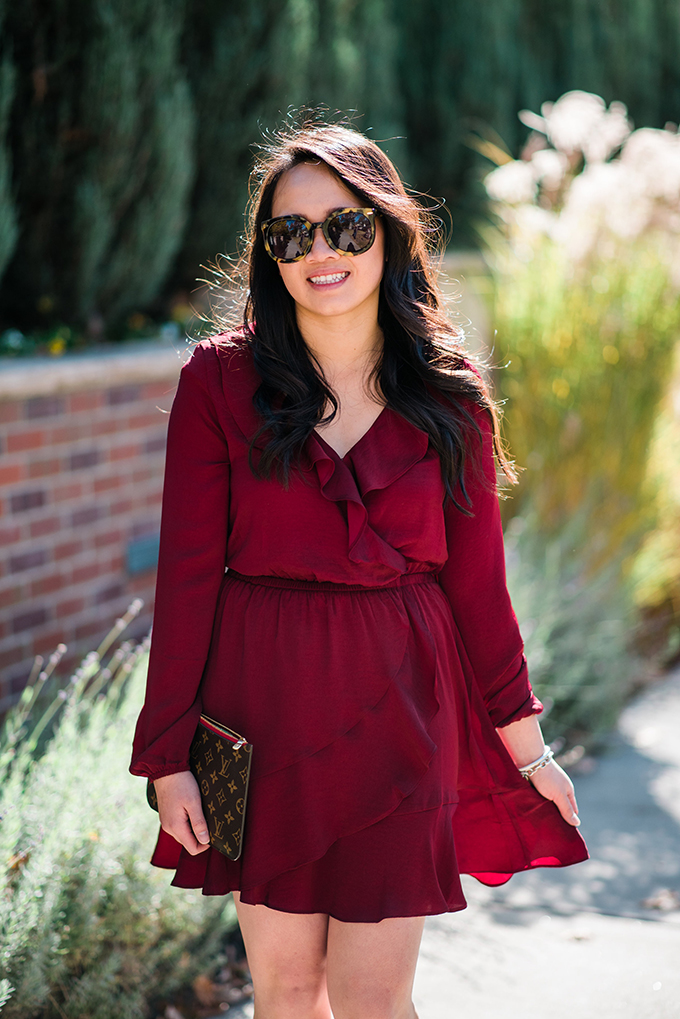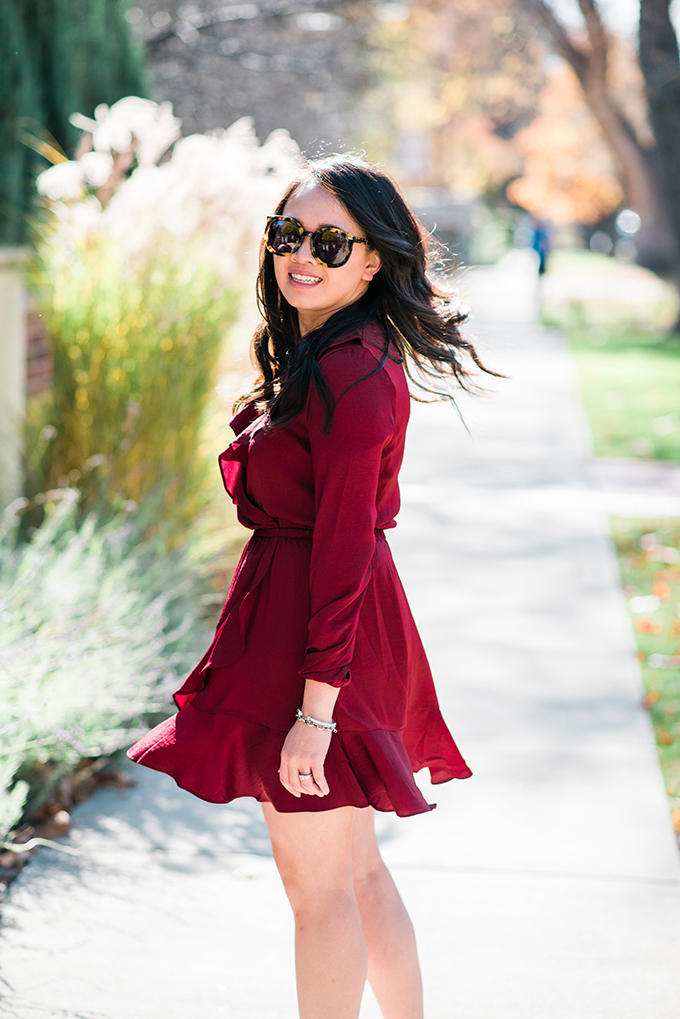 As the years go by, I've noticed that Black Friday sales start days or even weeks before actual Black Friday. If there's a difference in the store promotions, it's 40% off versus 50%. I don't know about yall, but I'll pay the extra 10% to avoid a crowded mall with urgent Christmas shoppers any day of the year.
I'm excited to say that this post is my first holiday outfit of the year. I picked up this dress from
Express
a few weeks ago and I absolutely love it! (It comes in 5 colors and currently under $40). The ruffles details are so playful and feminine. With ruffles, it's almost effortless to style. This dress in particular is really easy to style for holiday parties; grab your favorite pair of heels and a fabulous clutch to complete the outfit.
I'll be working on post everyday this week to give yall the best Black Friday sales! Be sure to check back during the week for more steals.
Thank you so much for stopping by!
xo,
Annie