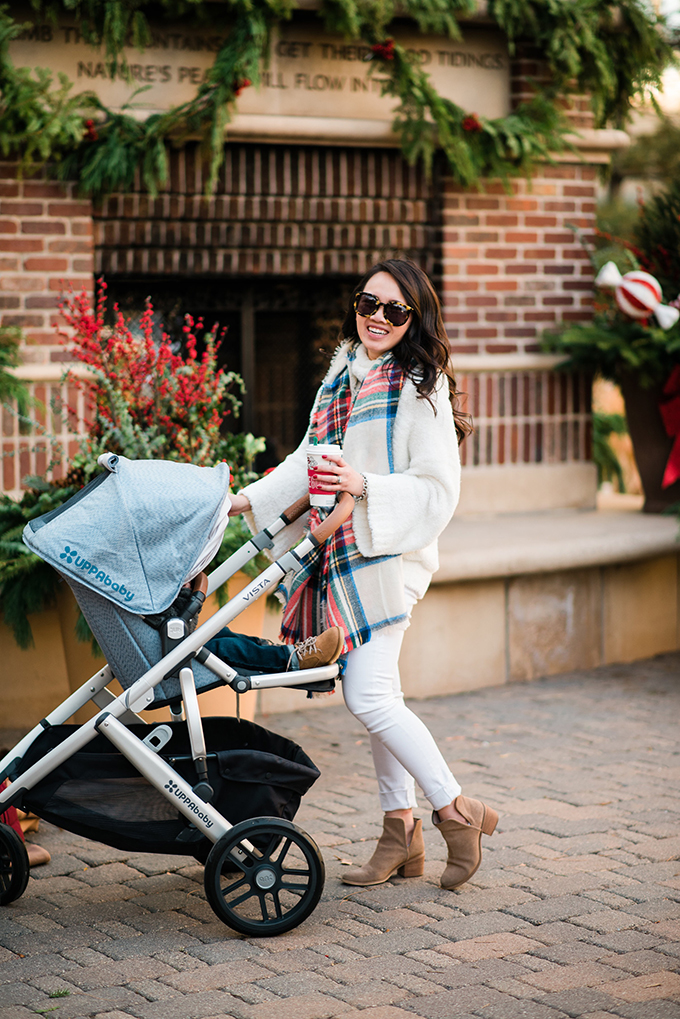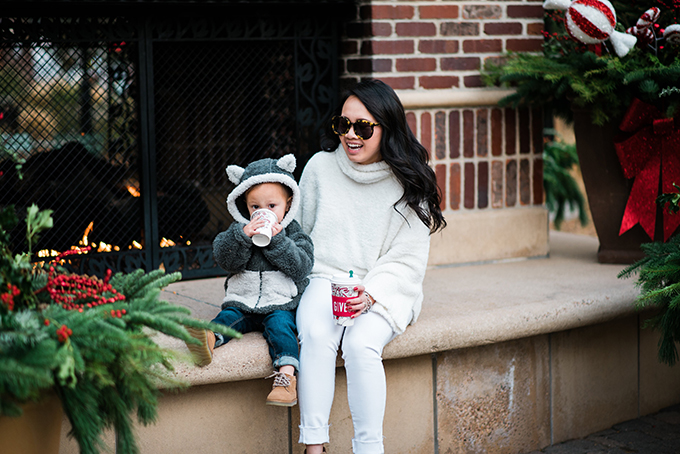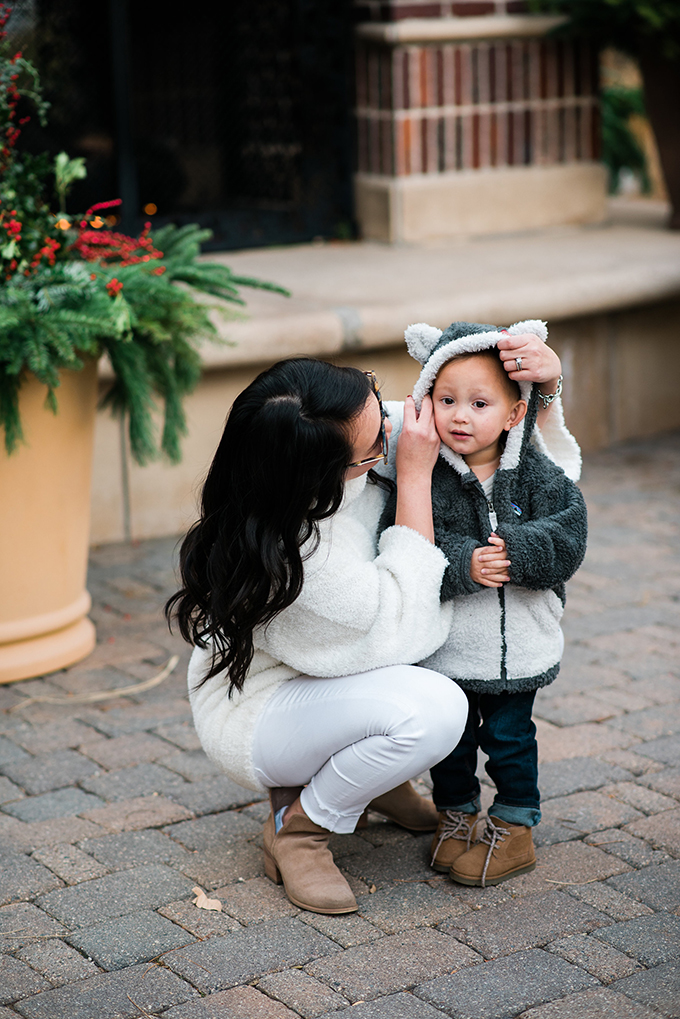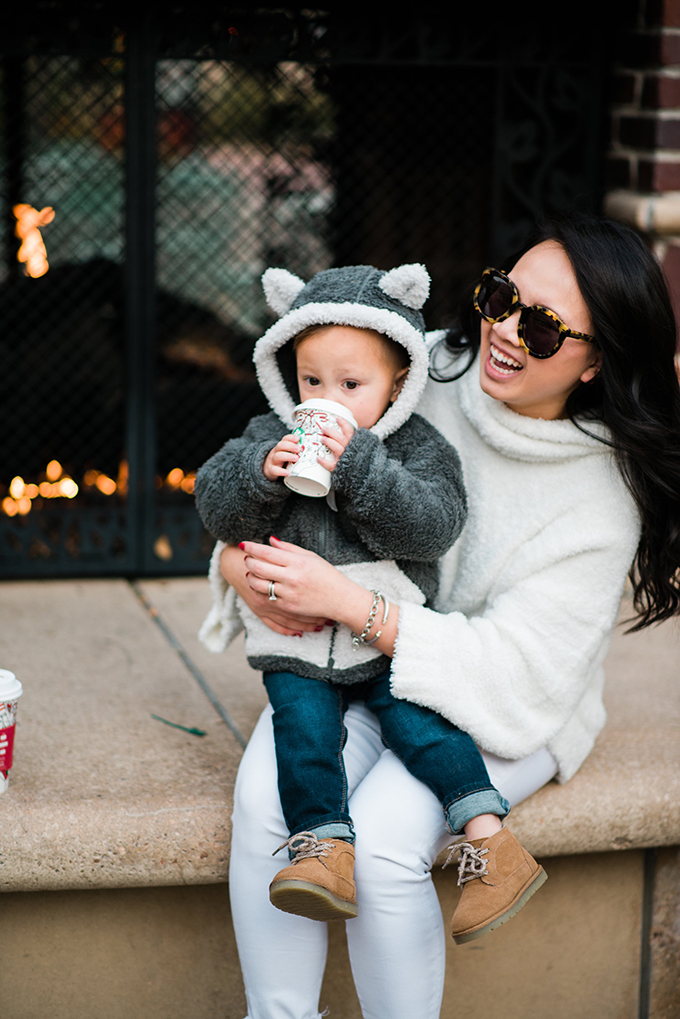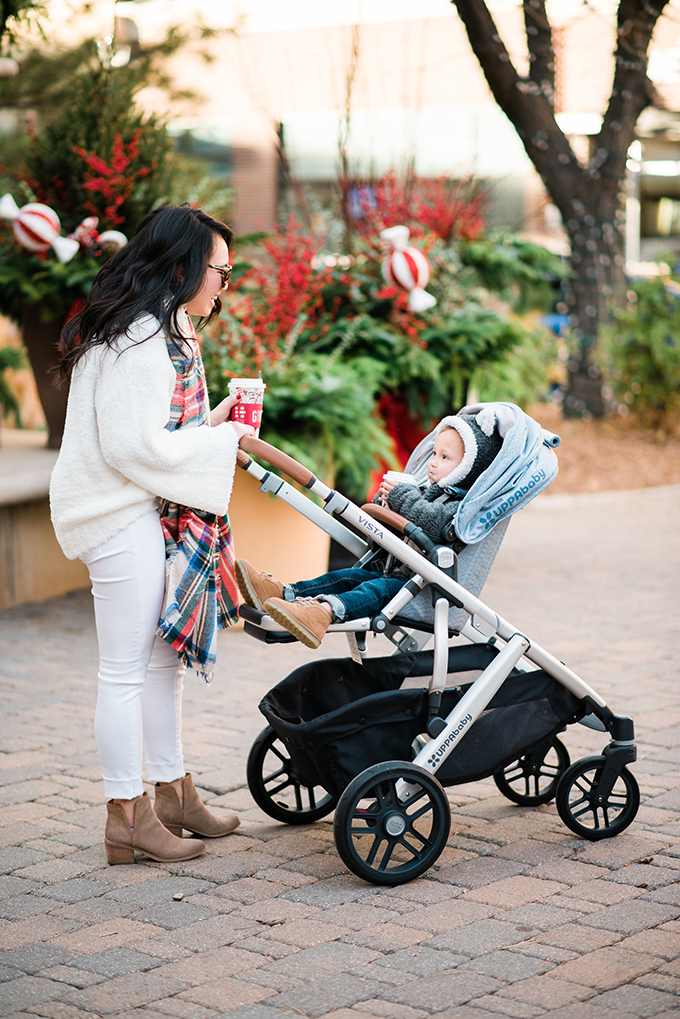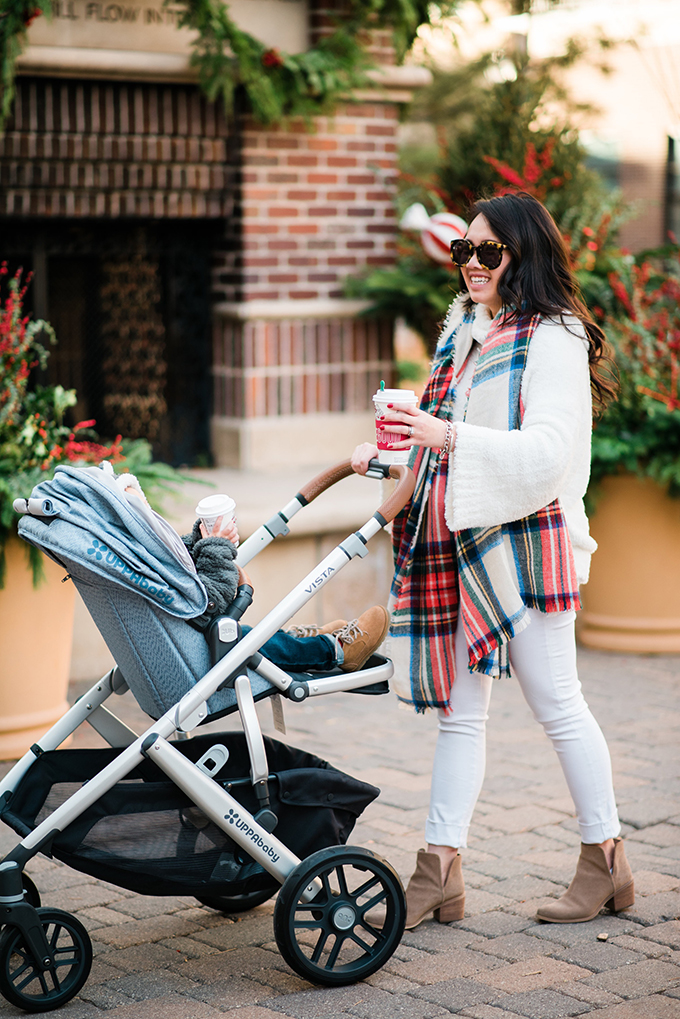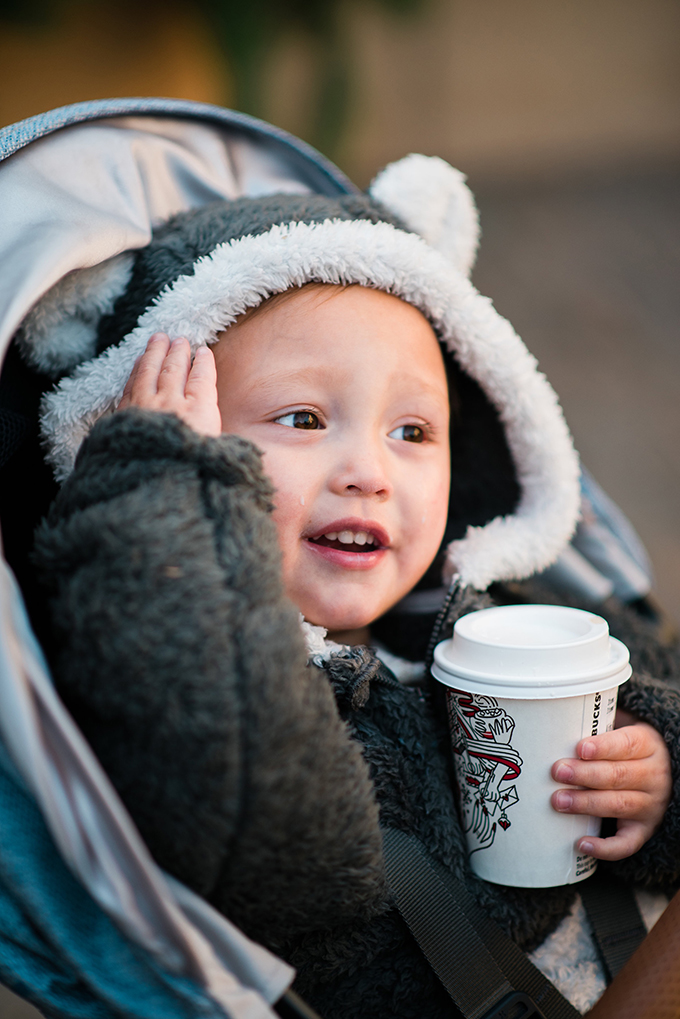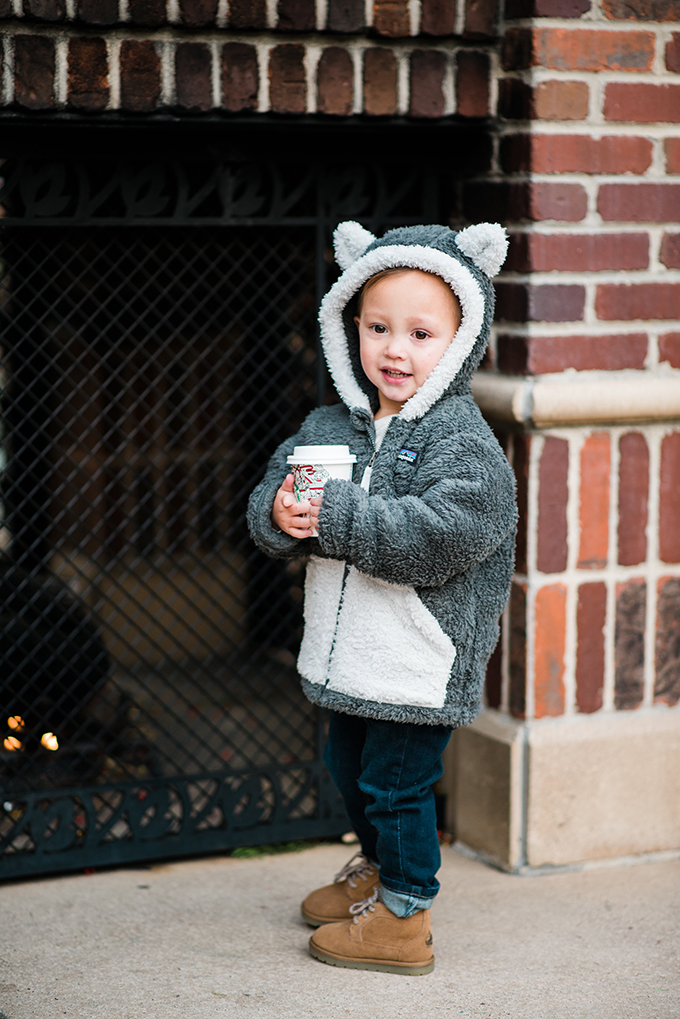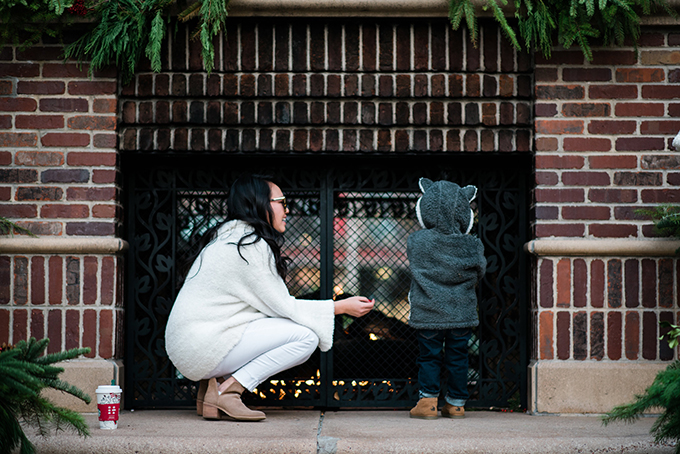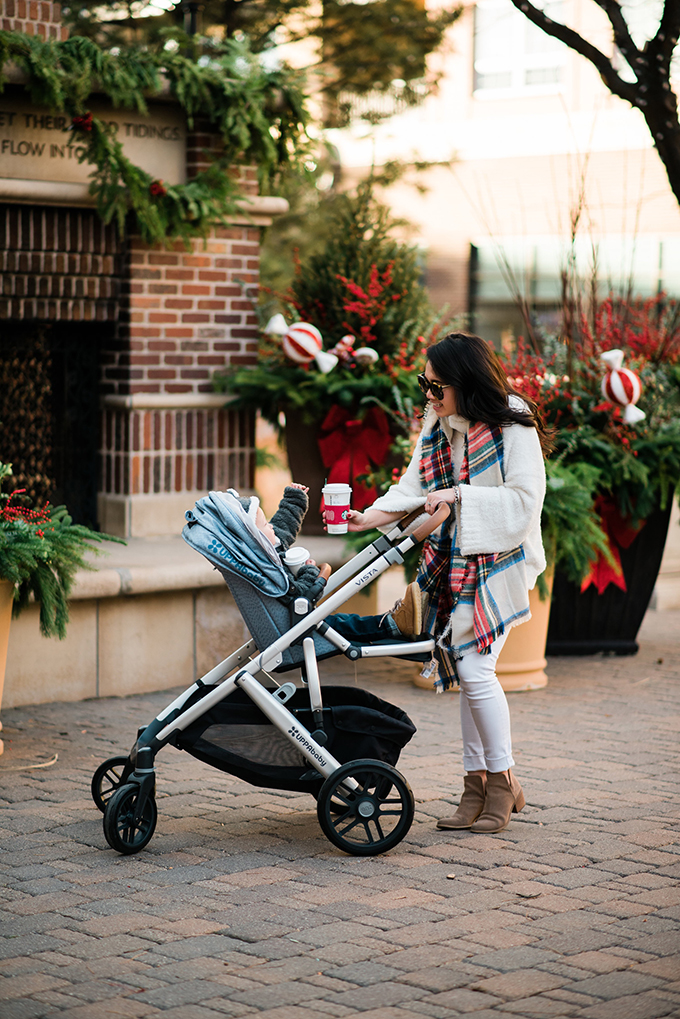 The holidays are in full swing! Christmas is my favorite time of the year. My family is always together during the winter and I wouldn't have it any other way. There are so many things that need to be done and I personally prefer to always be on the go. Don't' get me wrong, I love my lazy days but I would much rather be running around the city buying Christmas gift, going to light festivals, or grabbing lunch with my family and friends.
This past week our family managed to do some Black Friday shopping, pick out our Christmas tree, decorate our home, and book our tickets back to Houston. During this time of the year, Liam and I always have tons of shopping/starbucks dates. On days that I forget my stroller, Liam usually gets way too hyper in the stores and I end up chasing him around the entire time. I bring our UPPAbaby stroller with us everywhere and it makes life 100x easier. Liam will relax in his seat with one of his Toy Story toys sipping on hot chocolate. A little tip when ordering hot chocolate from Starbucks, get the WHITE hot chocolate. Liam tends to spill on his shirt and I'd much rather him spill white milk on himself than dark chocolate milk. It makes removing the stains so much easier.
We've had our
VISTA stroller
for several months and it's definitely our first choice when choosing which stroller to take out for the day. Liam enjoys it because it's very roomy for him to snuggle up in. The huge shopping cart also makes it very convenient to throw all of my shopping bags in. Our family consists of about 30+ people so there are tons of presents that need to be bought. Tommy tells me how easy the stroller maneuvers in the mountains, the snow, the rain, and around the city. We didn't think much about the snow and mountains when we bought our first stroller so the
UPPAbaby
VISTA
has definitely been very smooth on these terrains. What caught my eye about the
VISTA
in particular is that it also doubles up as a double stroller. Just looking at our stroller, it looks like a solid single child stroller. Tommy and I plan on having more children in the future and all we have to do is buy another seat and the adaptors to convert it into a double stroller.
Thank you so much for reading!
xo,

*Thank you UPPAbaby for sponsoring this post. As always, all opinions are my own.