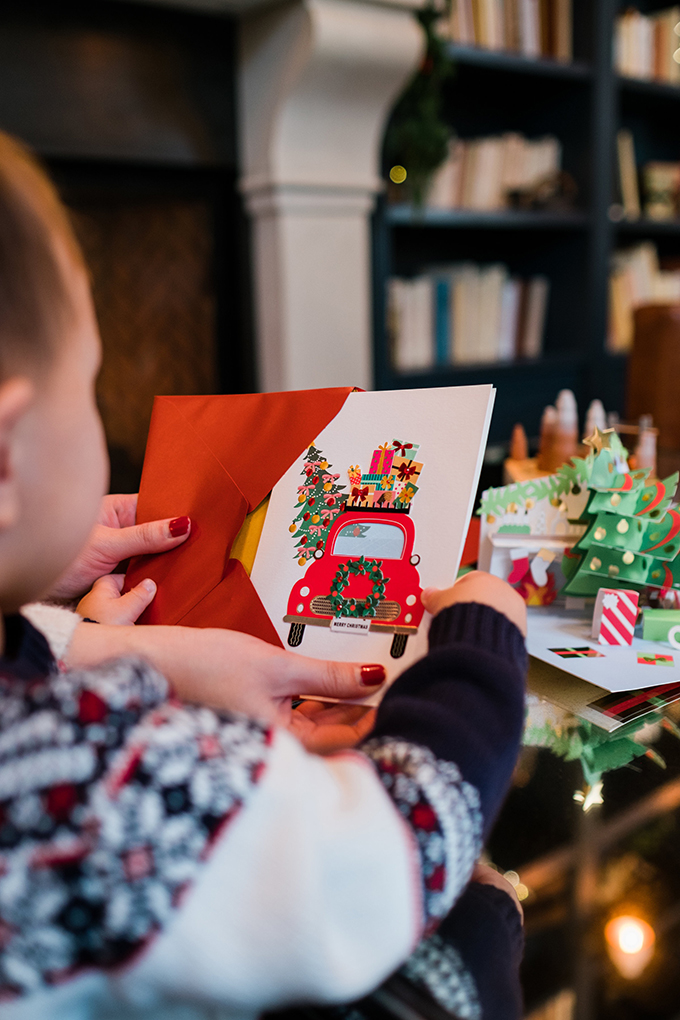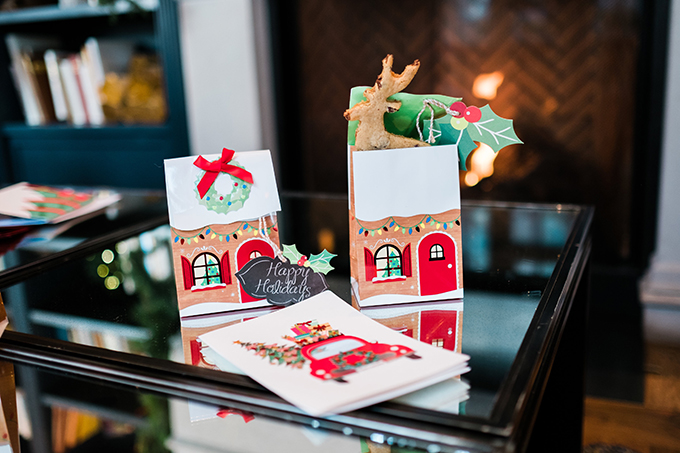 Happy Holiday! First off, I would like to express how grateful and excited I am to be a guest blogger for Papyrus's 31 Days of Cheer campaign. I've held a special place in my heart for Christmas ever since I was a child. Not because of the presents and decorations. But because it's the one time of the year my entire family comes together. Everyone in my family lives within an hour of each other, so our house is jammed packed on Christmas Eve. My family members are the most hardworking people I've ever known. They don't take weekends or holidays off and work 10+ hours everyday. To have everyone together for one whole day exchanging gifts, eating, and playing games is a day I look forward to every year.
We have a few family traditions as of now. We try to add a new one on every year. Tommy's favorite tradition is where we basically create a hot chocolate bar. I'm pretty sure we drink at least 3 cups of hot cocoa. Tommy and Liam overflow their mugs with colored marshmallows! Our traditions are easy and fun. We wouldn't have it any other way.
Thank you so much for reading!
xo,
Annie
*Photos by Jenna Sparks
*Thank you Papyrus for sponsoring this post. As always, all opinions are my own.