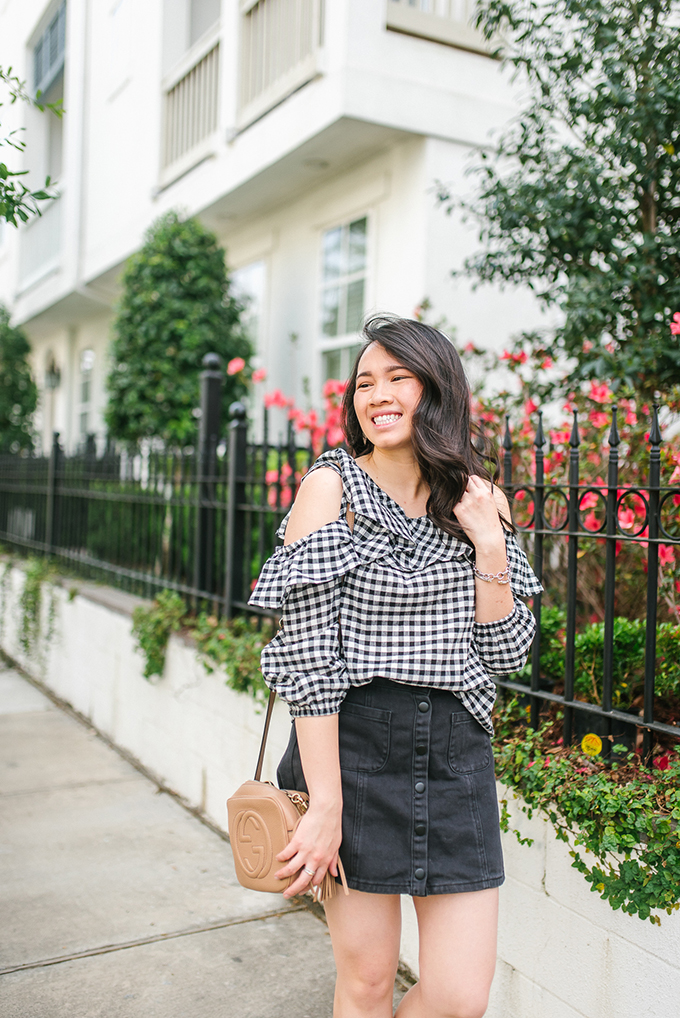 We took pictures of this outfit about a month ago and it's crazy to see how far my bump as come alone. My friend Lilly took some new outfit photos yesterday and I can guarantee that there are a few bump photo updates I'm excited to share with everyone! I know I'm a late bump bloomer but I feel as if this baby girl decided to grow within a span of two weeks because it would be a miracle to be able to put this skirt on right now.
As yall may have noticed, this is my second gingham outfit post. I know gingham print has been around for years but for some reason I'm now discovering how fun and cute the print is. I absolutely love asymmetrical tops because it can turn something as simple as a ruffle top to a piece that has more flare. Plus, something about the cuts give it a designer feel. I paired my nude espadrille wedges and crossbody with this outfit to lighten up the outfit. I'm all for wearing black in the spring and to pair pieces with bright neutral accessaries brings more life to it.
Thank you so much for stopping by!
xo,
Annie