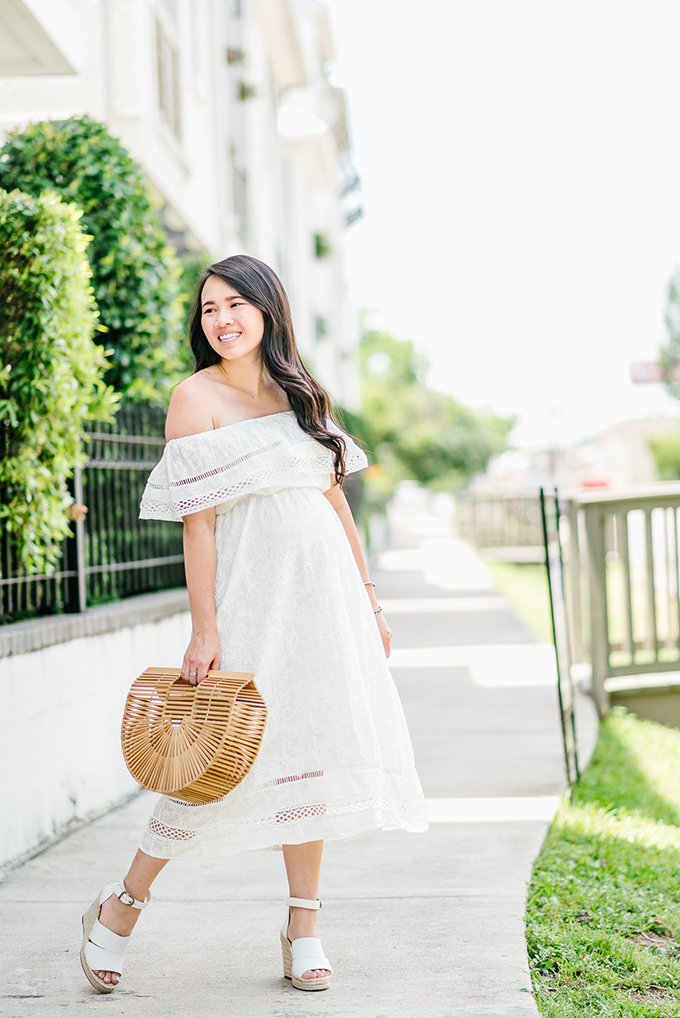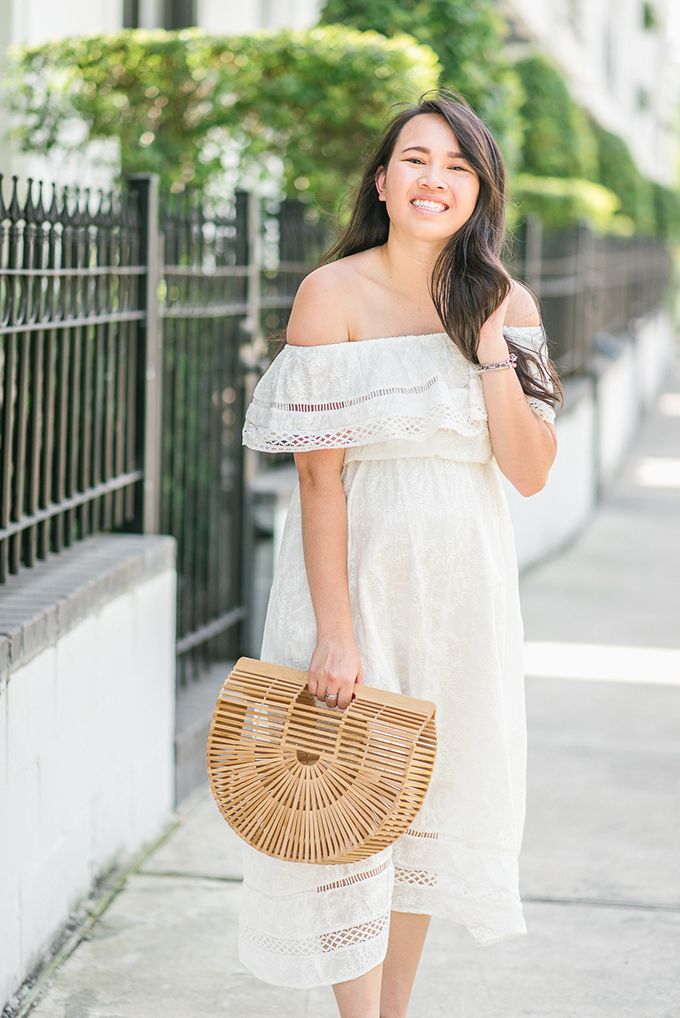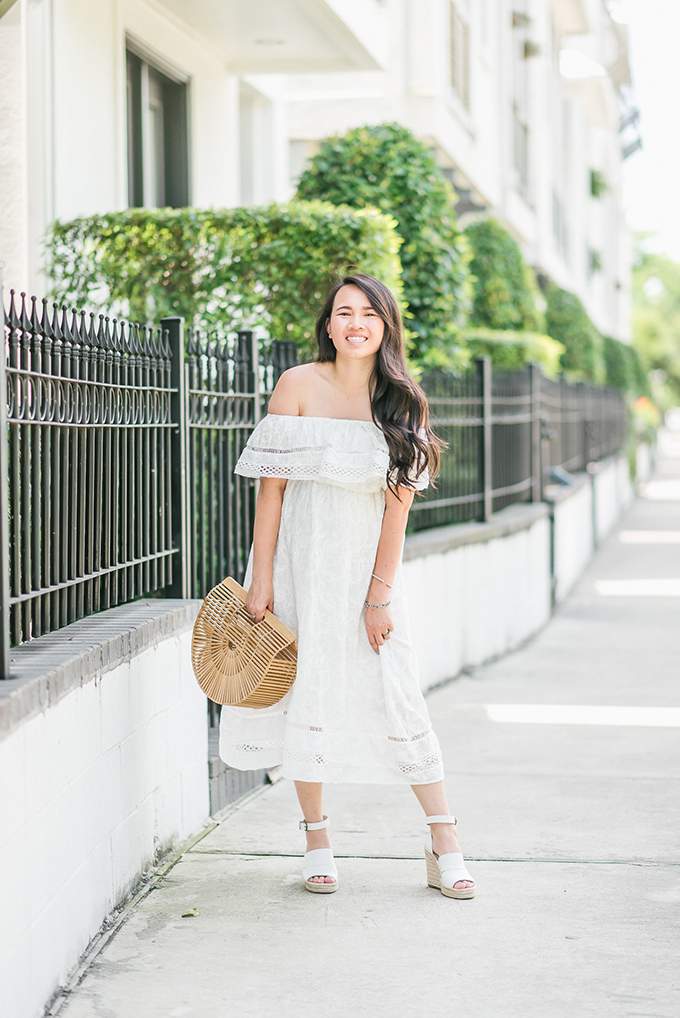 Happy Friday! We took a little road trip to Austin Wednesday for Reward Style's City Tour. Even though everyone was fighting for the fan and sweating their butts off (because it was basically 100 degrees), I'm glad I made the drive for the event. To be honest, I didn't even know what was going to happen at the event. It was basically a social gathering of Texas based Reward Style bloggers to celebrate the achievements that Reward Style has accomplished since the
LiketoKnowit app
launched. I personally love going to these events because I feel that I can relate and talk to everyone. Everyone I spoke to was so sweet and sincere. It's also funny when you've been following someone on Instagram that you've never met and then you finally met them and feel as if you've been friends for awhile. I finally met
Janna
and she's so so sweet! Yall should definitely check out her page.
It has been extremely hot this week so I'm still living in maxi and midi dresses. My baby bump has also doubled in size so it's super each to wear longer length dresses because my short dresses are a little too short. I'm a big fan of white on white because it's refreshing and very clean. My dress isn't maternity but is PERFECT for expecting mother's. Swap out the wedges for a pair of flat sandals and it makes the perfect beach vacation outfit.
Especially if I have to bend down to pick up Liam. While we were in Austin, we basically shopped and ate the entire time. I've been to Austin several times and it's a city that's unique. They have delicious authentic food there. My favorite place to get breakfast tacos is
Juan in a million
. I try to stop here every time I'm in the city. They are known for their "Don Juan", which is a tower of eggs, potato, bacon, and cheese. It's only $6 and makes about 3-5 breakfast tacos. It was on Man vs. Food so you know it has to be good. We also ate at
24 Diner
and it was delicious too. They serve comfort food and the best part is that their breakfast menu is served all day. I had the french toast platter and it's in my top 5 best breakfast meals. We went shopping at
The Domain
yesterday and it's a great area to shop and/or eat. They have several local stores that you can't find at your typical mall. Liam and I stopped at
Sugarfina
to grab a few goodies. Apparently, they're opening 2 locations in Houston soon.
We're heading out to Lake Charles this weekend for some relaxing pool time. Liam and I are hitting up 4 cities in Texas within 2 weeks! I'm thankful to have my sister travel with us to help with Liam. I hope everyone has a great Friday!
Thank you so much for reading!
xo,
Annie