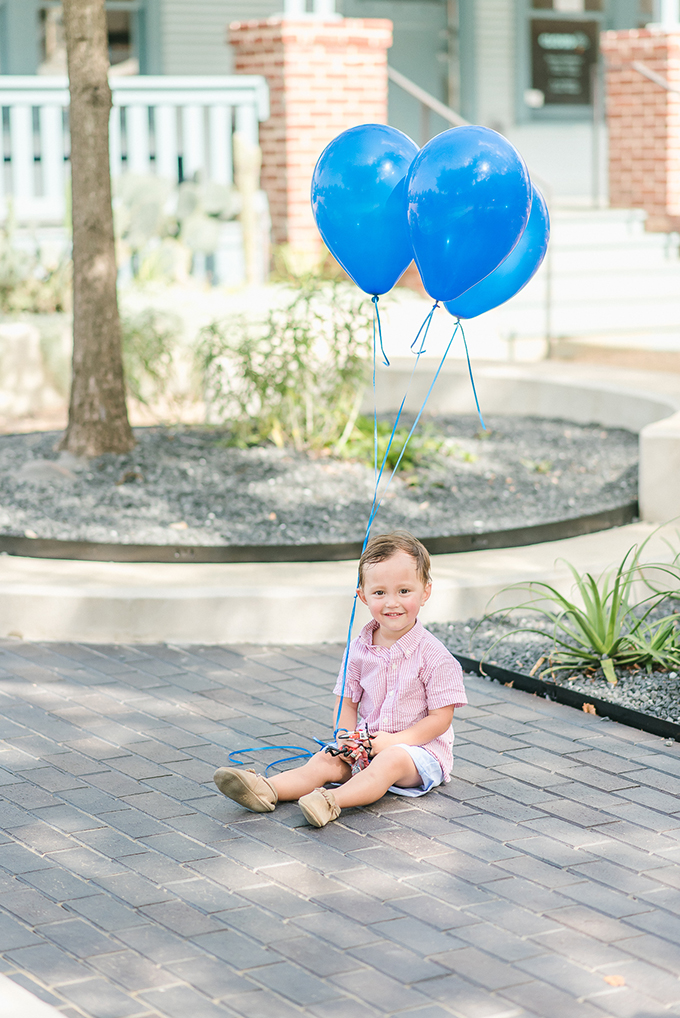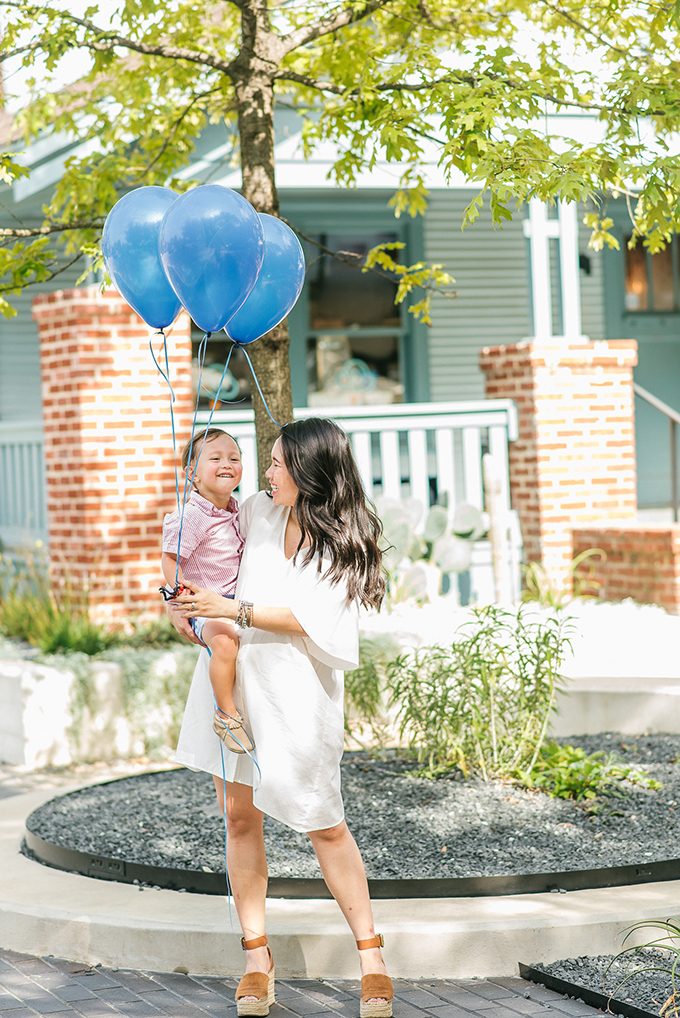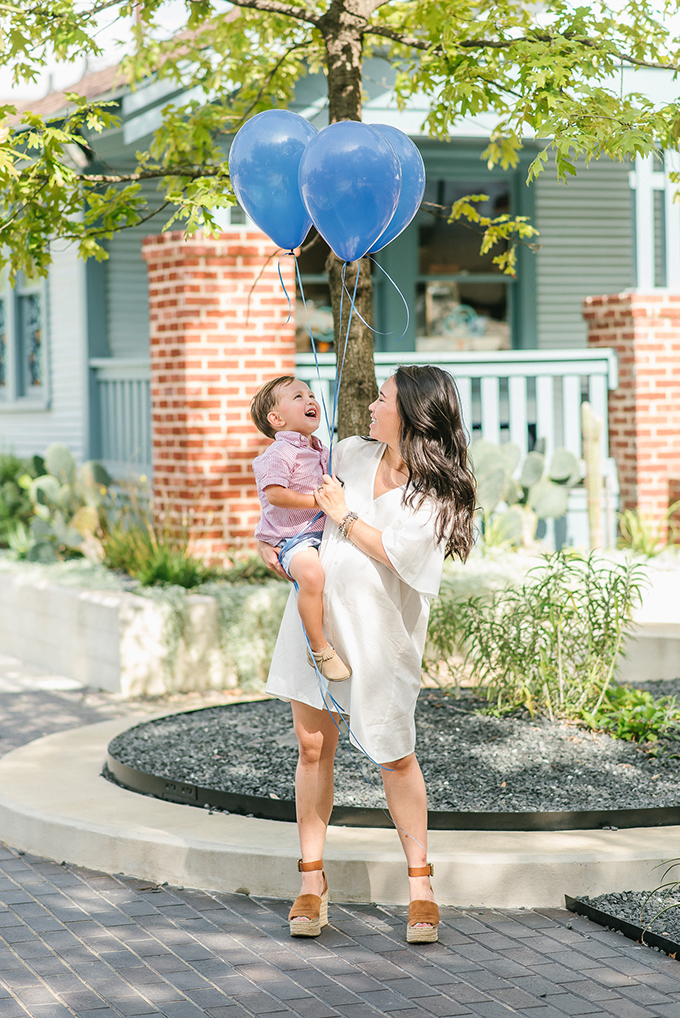 DRESS: Madewell // SHOES: Marc Fisher // Liam- TOP: J Crew // SHORTS: J Crew // SHOES: Freshly Picked
Another year has flown by and this boy still cease to amaze me. Liam has the biggest personality and I absolutely love it. He's silly like his dad and witty like me. Liam has accomplished so much in the past year it's unbelievable. He has learned two languages, potty on his own, memorize family and friends and be independent. He is a Momma's boy at heart but he so capable to doing so many things on his own. I've tried to cherish these past few months with Liam because in a few short weeks he will no longer be an only child. Liam is extremely helpful when it comes to helping me out during pregnancy and being a solo mom with dad being in a different country. I'm confident that he's going to be a strong, loving, and supportive big brother.
Liam is always growing and changing so I try my best to document everything for both of us to remember. Liam currently is OBSESSED with superheroes, especially Marvel characters. I'd say his favorite is Iron Man and Captain America. He has so many marvel toys that it's hard to keep count of. Liam loves to go to target to buy toys. I'm pretty sure it's one of his favorite places.
He loves water parks and being outside. It may be boiling hot here but it doesn't seem to bother him at all. Liam has made so many new friends this year and his best friends are Jayden and Sophia. I'm thankful that he has tons of toddler friends to play with. They entertain each other but they also teach each other right from wrong. Liam was horrible at sharing as soon as he turned two but he's pretty much learned to share most of his toys and be kind to others.
As much as I would like to think that my son loves hanging out with me, his favorite family person is definitely his Auntie. He literally chooses my sister over me any day. They are so goofy and playful with each other.
Another person that Liam absolutely loves is his dad. When I realized that Liam still remembered his Dad after limited Skype time, I was so shocked. They have weekly conversations and are always so funny towards each other. Liam will never forget his Dad, regardless of how long they go without speaking to each other.
I'm beyond thankful for Liam. I thank God daily that he's healthy, happy, and alive. Liam is my whole world and watching him grow up is more than I can ask for. He's becoming such a big boy. As much as I want him to stay little forever, I can't wait to see all the things he accomplishes. I hope he has the best birthday yet!
xo,
Annie