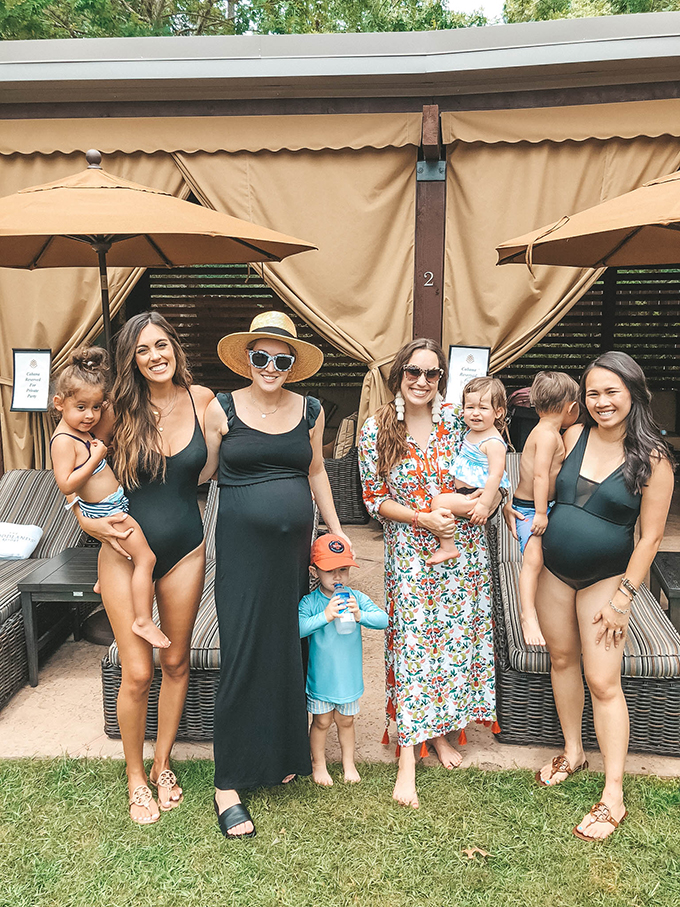 We went with several of my Mom friends and their babies for 3 days/2nights. It was the perfect length of time for us. When traveling with children, I prefer to stay in one place. At the resort, there were tons of activities for both the children and adults that were on the property. Liam absolutely loved all the different types of pools. The slides and children's splash pad area was probably his favorite. They have this cute little homemade ice-cream shop there and the babies were loving it! They even hosted movie night at the pool area!
On our second day we had a cabana and it was life changing!! When you're with a bunch of toddlers, break time is essential! Having a private area to rest, eat lunch, and to relax, made the world of a difference. It was the first time that we've ever spent time at a private cabana and I can't even imagine not getting one in the future. I'm pretty sure we were at the cabana/pool area for 5+ hours the second day.
Liam and I had our own room and the view was just beautiful! We overlooked the golf course and fountain area. Liam's favorite thing to do when we were staying at a resort is to call room service to order his chicken nuggets and to jump on the beds.
Tommy comes back in a few weeks and I really want to take him to visit because I know he'll have the best time. We've haven't seen each other in 6+ months! We're all counting down the days until our family is whole.
Thank you so much for reading!
xo,
Annie