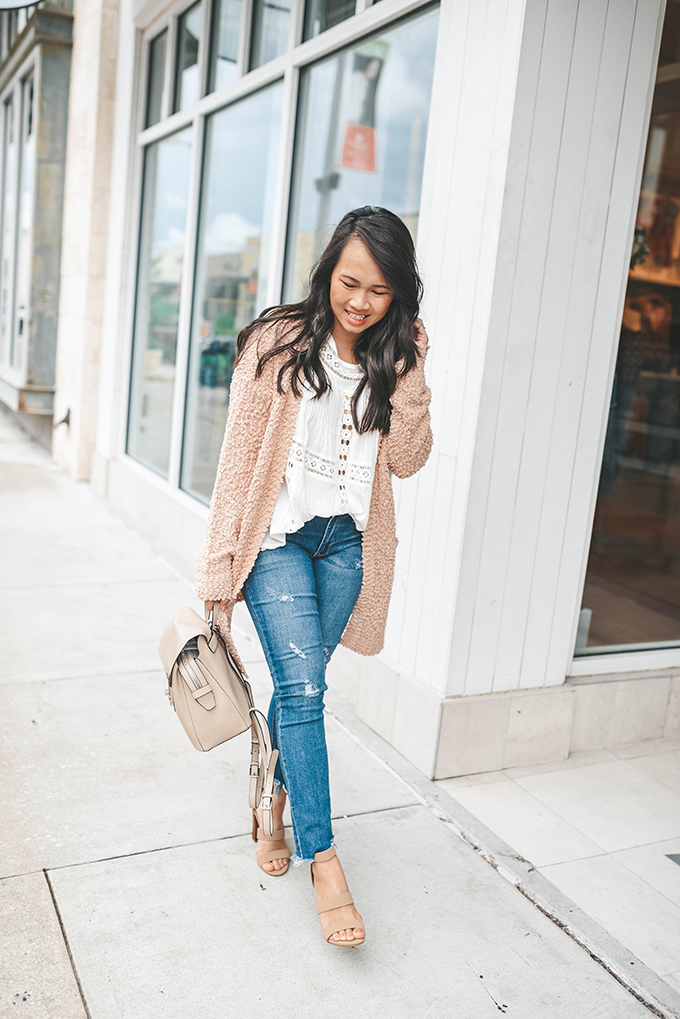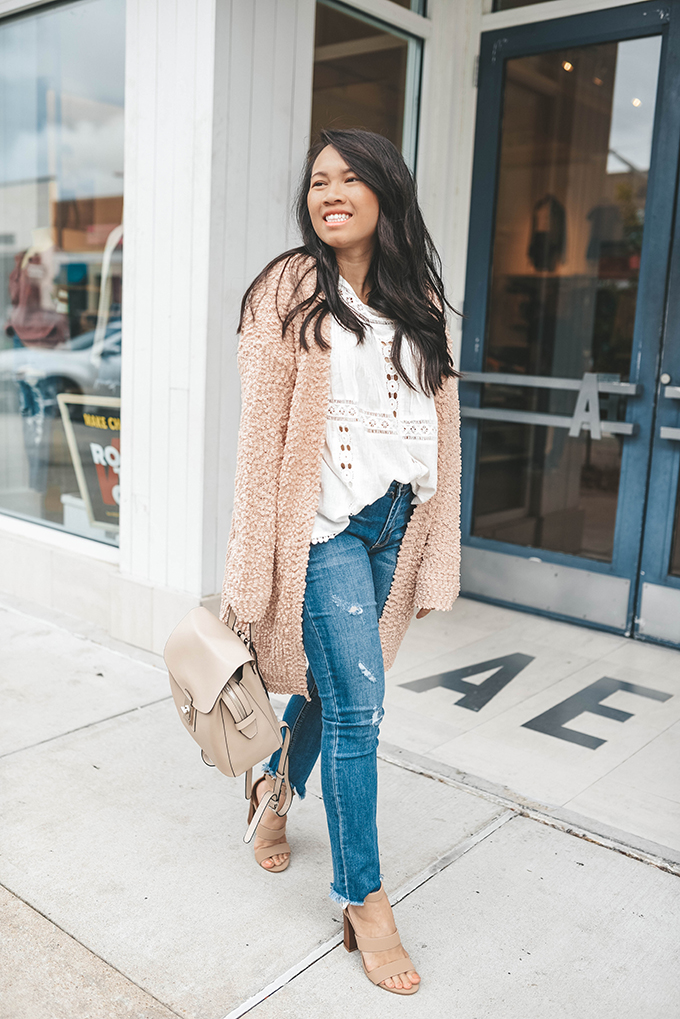 Happy Wednesday! This week has flown by and it probably the one week where I wish I could freeze time. Tommy leaves at the end of this week and were trying to soak up every single minute. Even though we've had a long distance relationship since day one, it's always hard to say goodbye. Now that we have two babies, I know Tommy is going to have a much harder time. I'm already dreading how Liam is going to feel. We are apart for another 6 months so lets hope the second half flies by just as fast as the first 6 months.
Today, I'm sharing a super easy way to transform your summer outfit into fall…adding a cozy outerwear. Wether you're wearing shorts or jeans, adding a light weight cardigan to your outfit makes your outfit fall ready. The great thing about this style tip is that cardigans are a classic and timeless piece so you probably already have one in your closet. To style a cardigan with a summer of body con dress; throw a cardigan over, add a belt around your waist, and finish with a pair of closed toe shoes.
Thank you so much for stopping by!
xo,
Annie