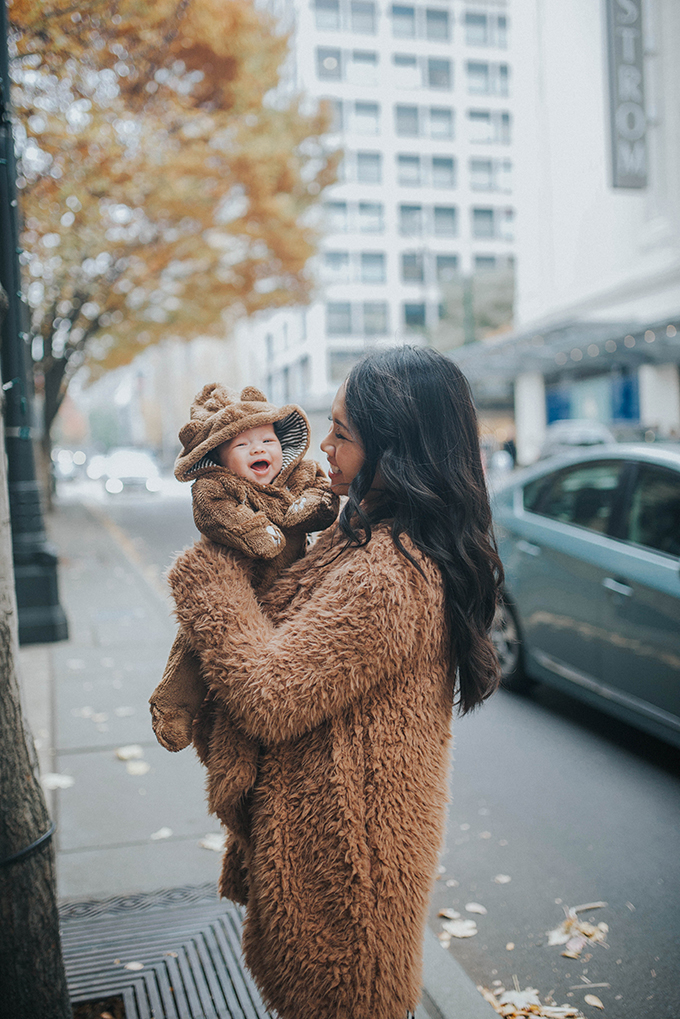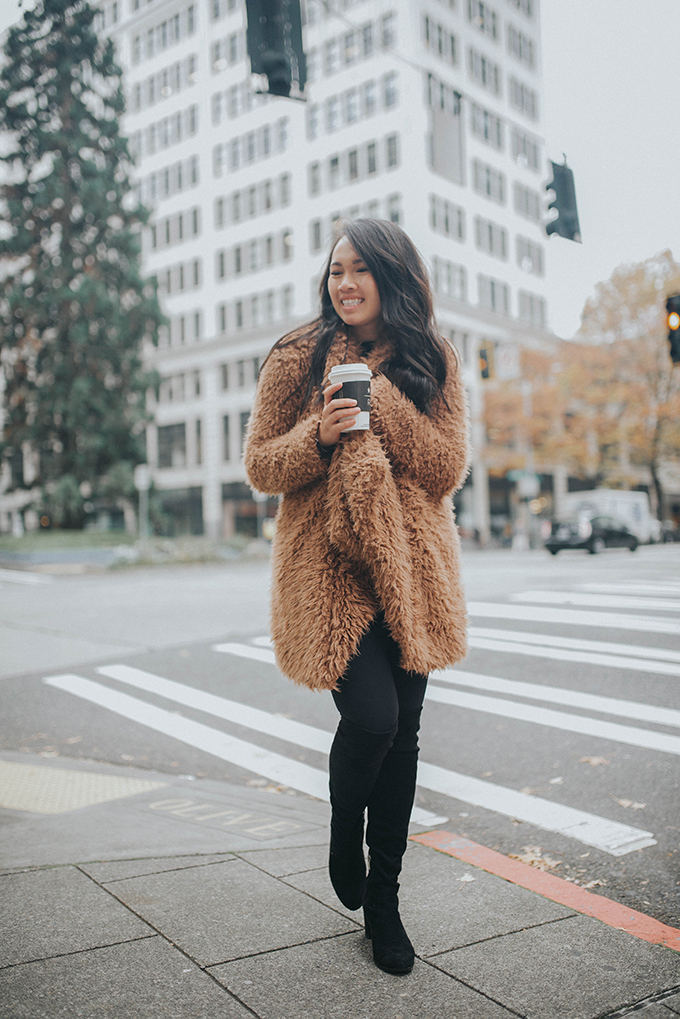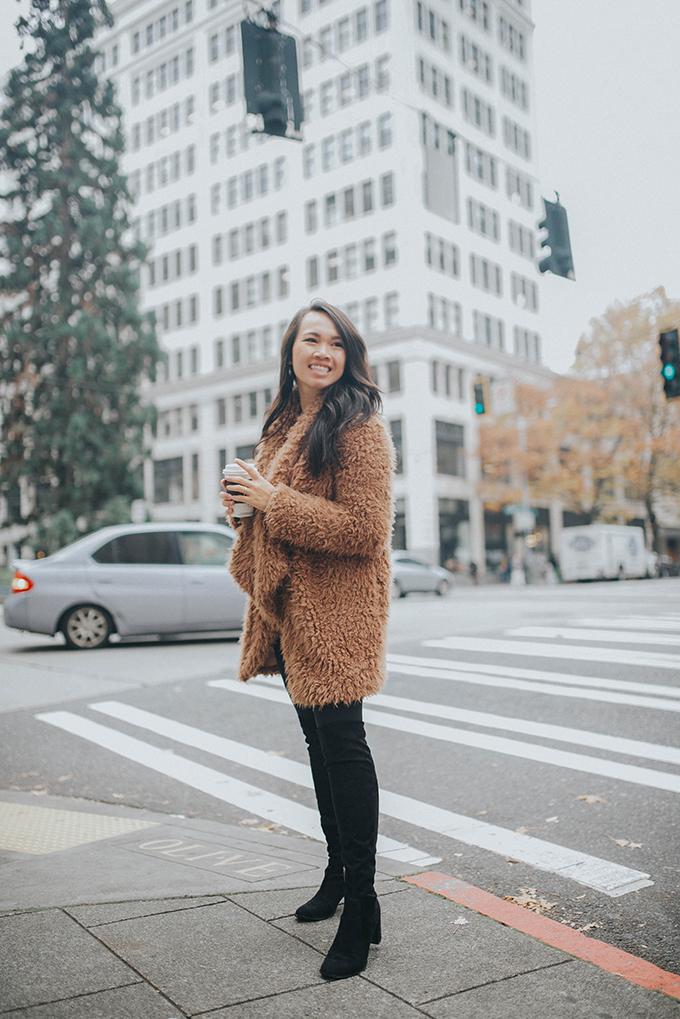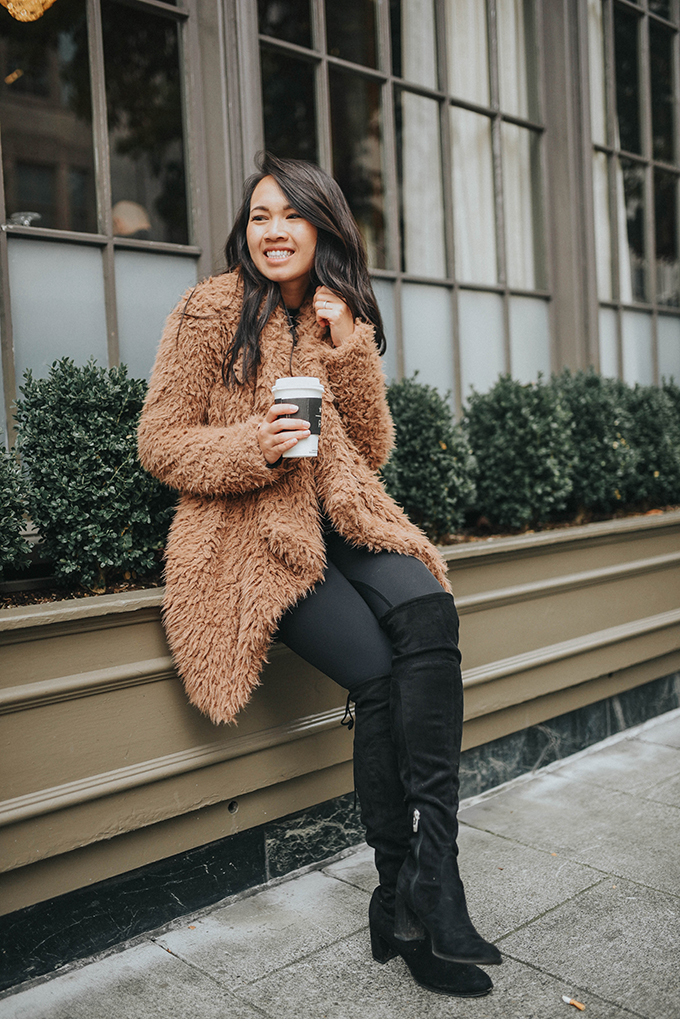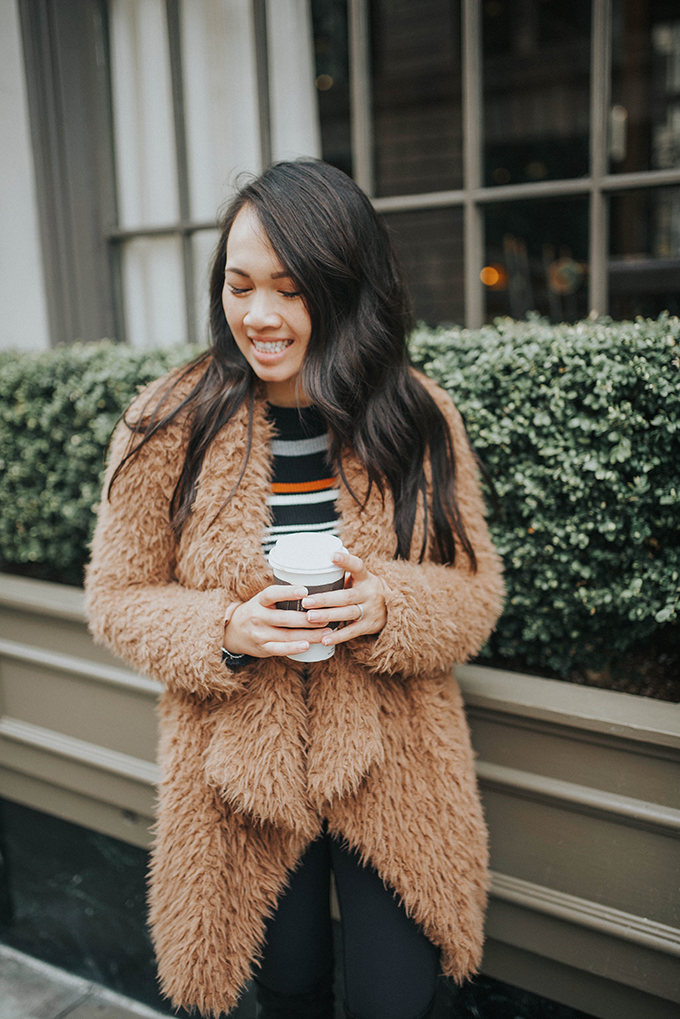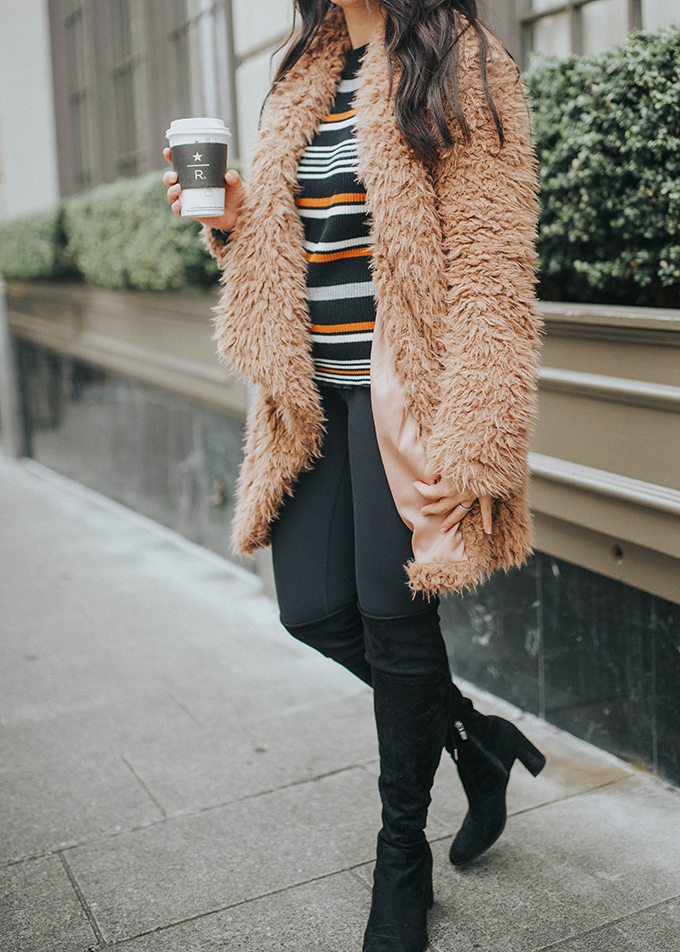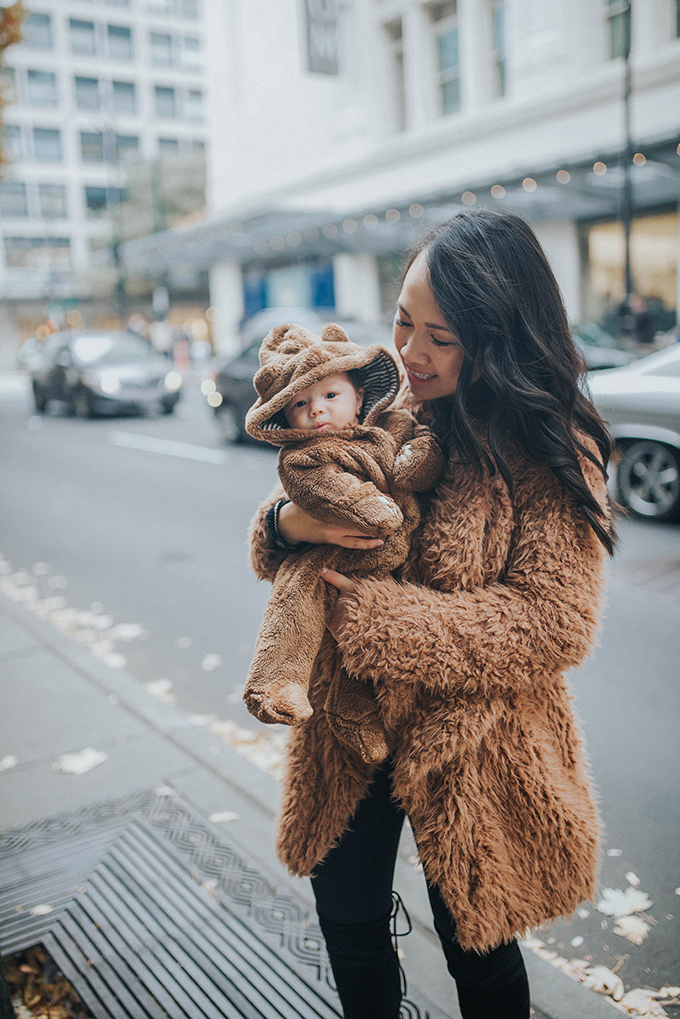 I'm not going to lie, when I wore this coat I felt so "extra". Even though I knew people on the streets were thinking "that's one extra mom", it didn't stop me from feeling confident or fabulous, lol. Don't be fooled by this outfit, as much as I wish I could look put together all the time, I don't. I honestly don't get ready unless I HAVE to. If you've seen me on my instagram stories you know I love my oversize t shirts and top bun.
I've had this coat in my closet for two months and have been waiting forever to wear it out. This coats is already a statement piece itself so I knew a simple under base would be best. At first, I was going to wear all black but then I picked up this cute little sweater at Nordstrom. Shag, teddy, and sherpa coats are SO popular and trendy right now. Who wouldn't want to wrapped up in what is essentially a big warm blanket. My first sherpa piece was this pullover that I grabbed from the Nordstrom anniversary sale. From there, my collection grew and grew. I ordered this one last week and can't wait for it to come in. The great thing about this popular trend is that you're able to find coats in all different styles, colors, and prices. Revolve and ASOS have been my go to site for fall pieces lately and I love that you can customize the prices. (This teddy coat right here is only $64 and super cute).
Me and the babes had a super lazy weekend but it's Monday and there's something on our agenda every day. This weekend I tried putting Chloe on a sleeping routine. I didn't know that having a sleeping routine for a new baby was even possible. My friend
Rebekah
has been giving me all these tips and baby products that help with sleeping patterns and she has honestly been spot on about everything!! She's literally a super mom. Be sure to read her
blog
and follow her on
Instagram
!
Thank you so much for reading!
xo,
Annie