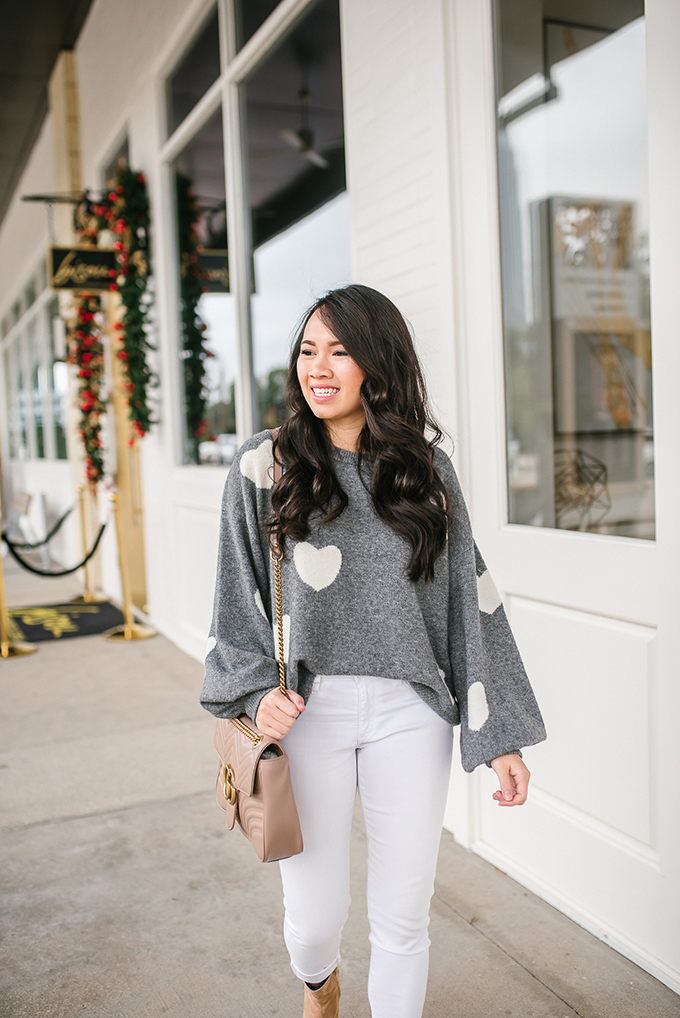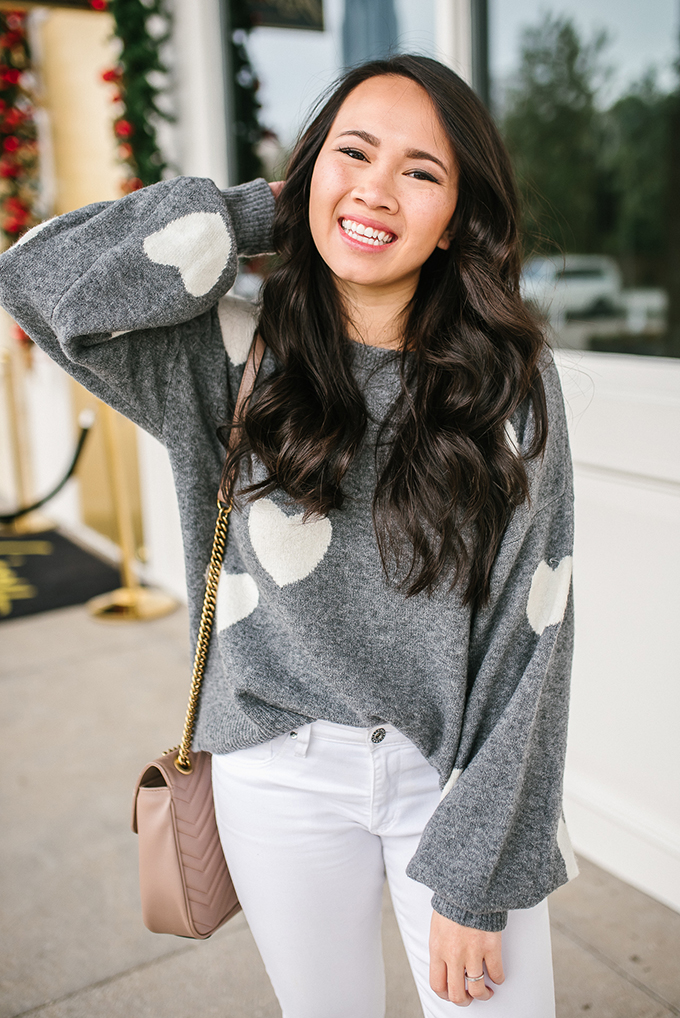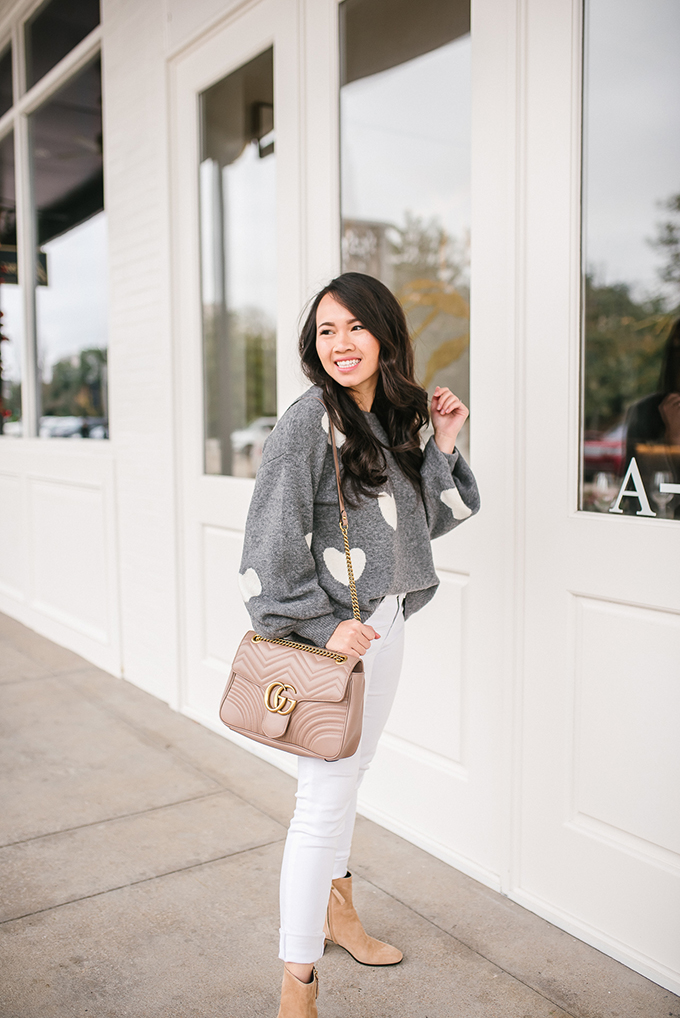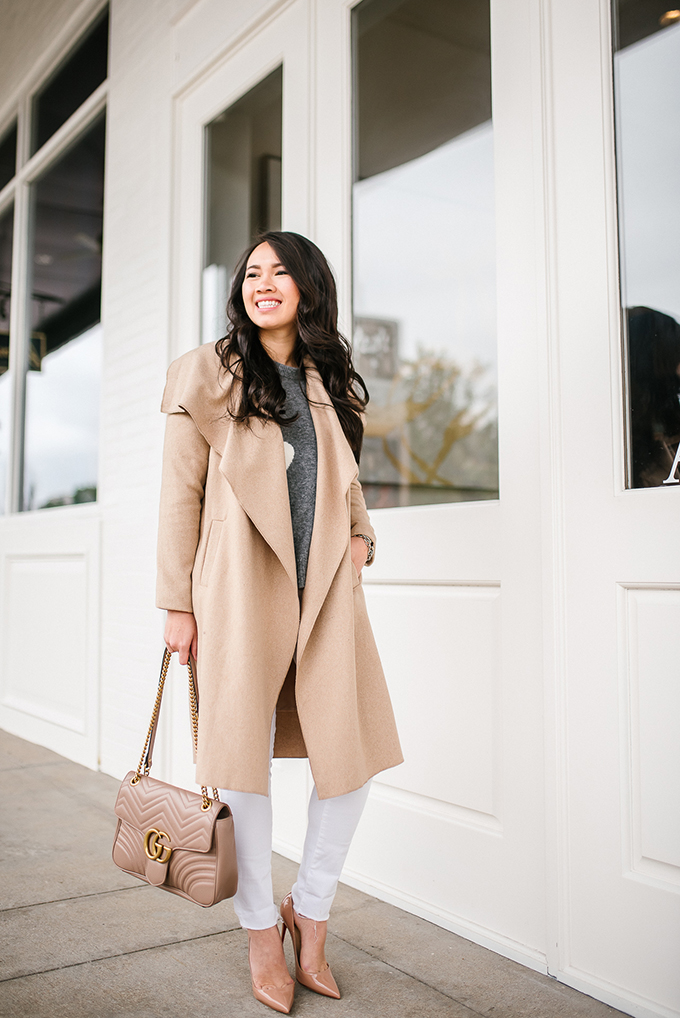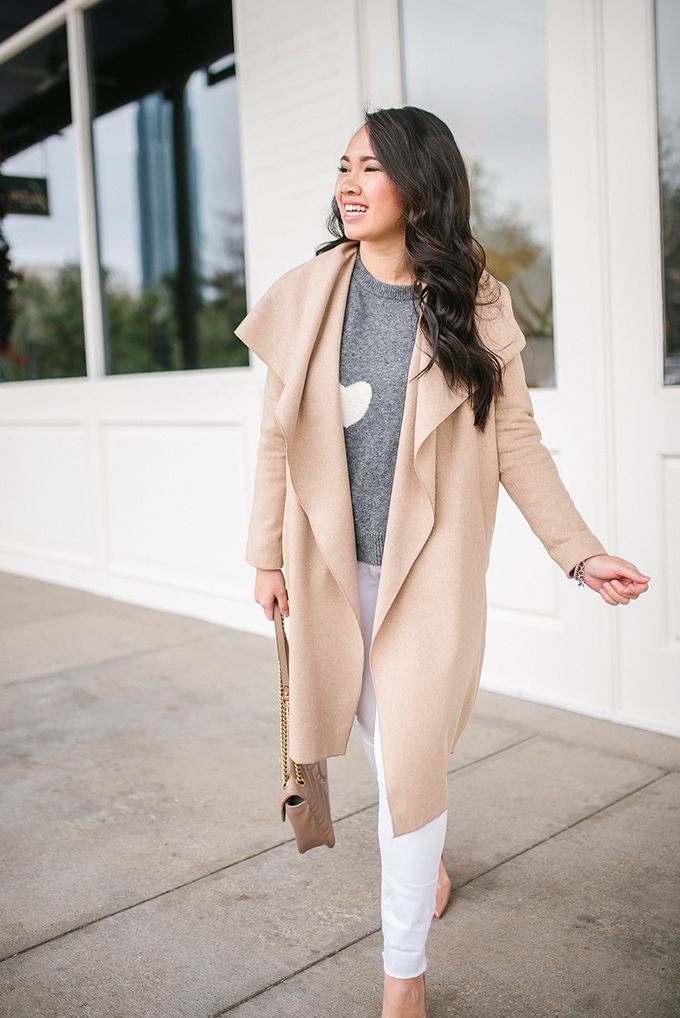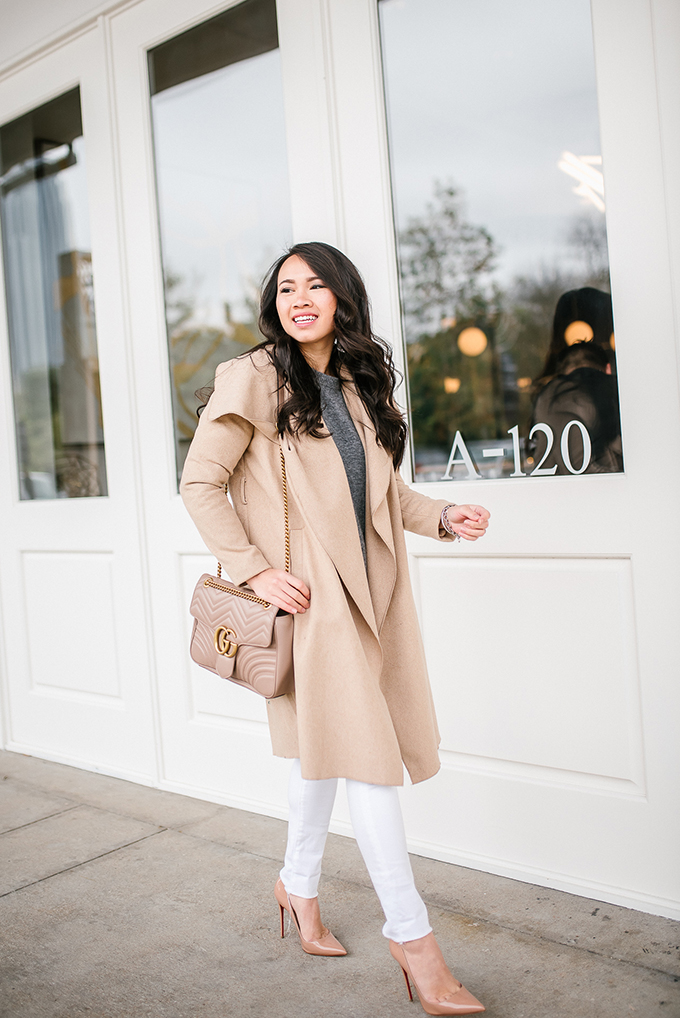 This may be one of my favorite outfits ever! When I bought this sweater the first way I knew how to style it was with a pair jeans and booties; a casual winter outfit. The first outfit is one that you can wear on a cold winter day. I added on a white beanie because who doesn't love a warm pom beanie. The heart pattern on this sweater was what drew my attention. The patterns makes it so fun and different. Plus, it's insanely soft!
If you don't have time to go home and change for a night out, you can easily pack two things that are probably in your closet now; a pair of nude pumps and a camel coat. When nighttime comes, the weather gets colder so a camel coat is needed. One tip that I will help dress up your casual outfit is to start off wearing white denim. White jeans can be worn casually but can also be easily dressed up.
I hope these tips help out! They are super simple and attainable.
Thank you so much for reading!
xo,
Annie