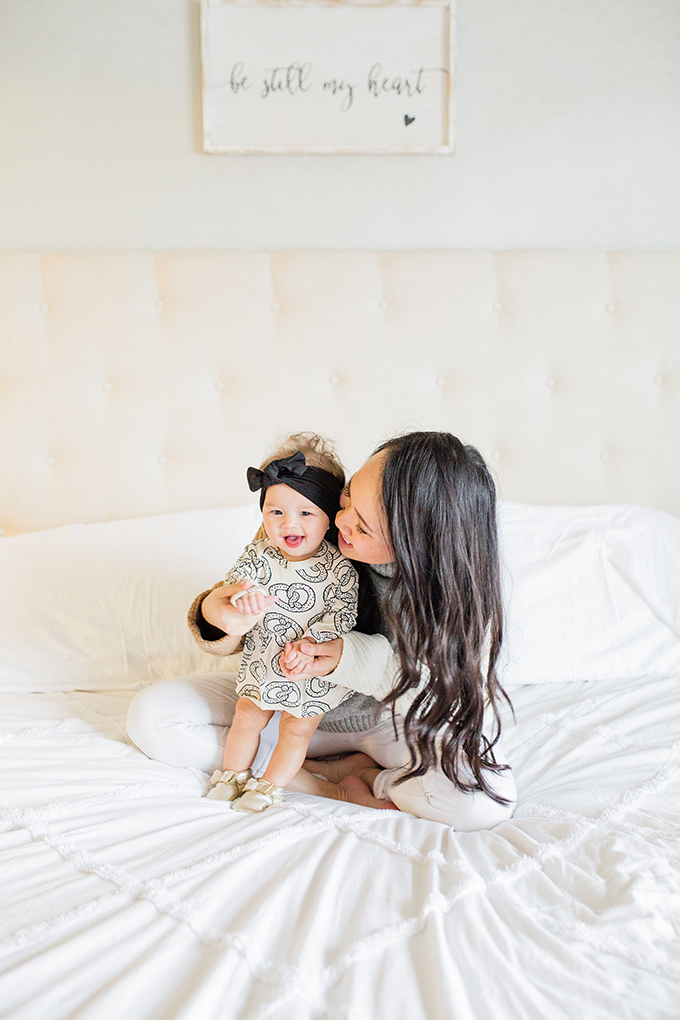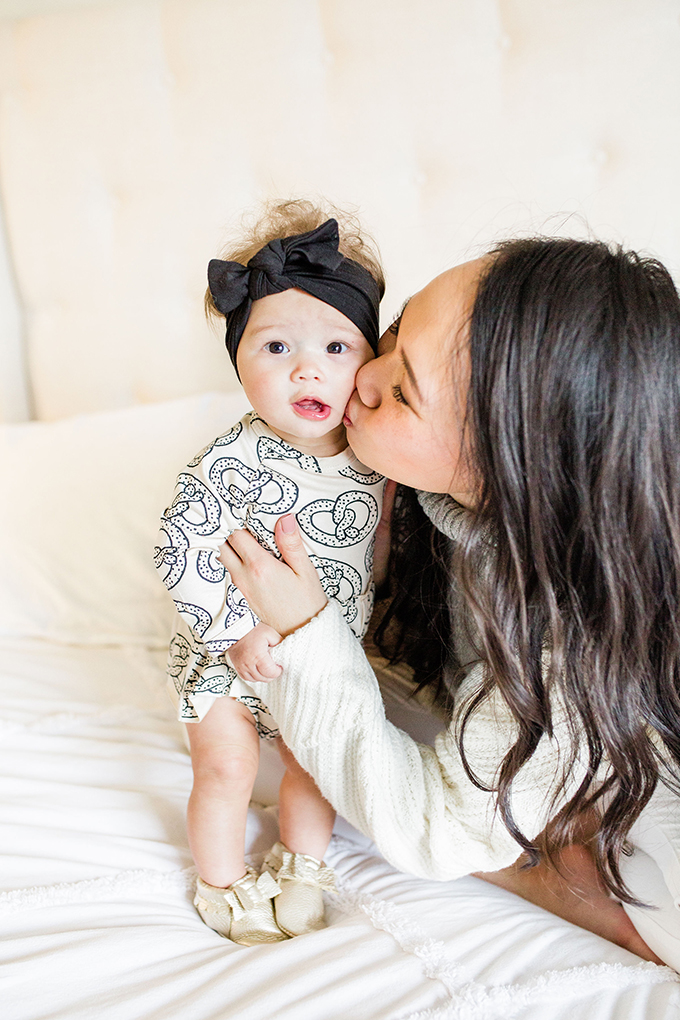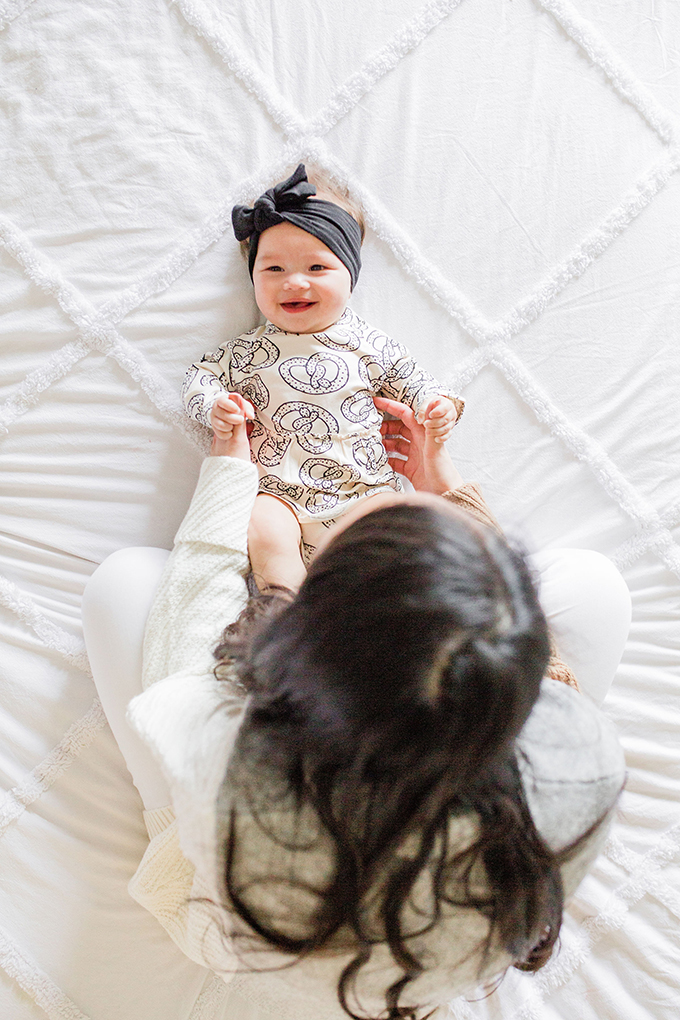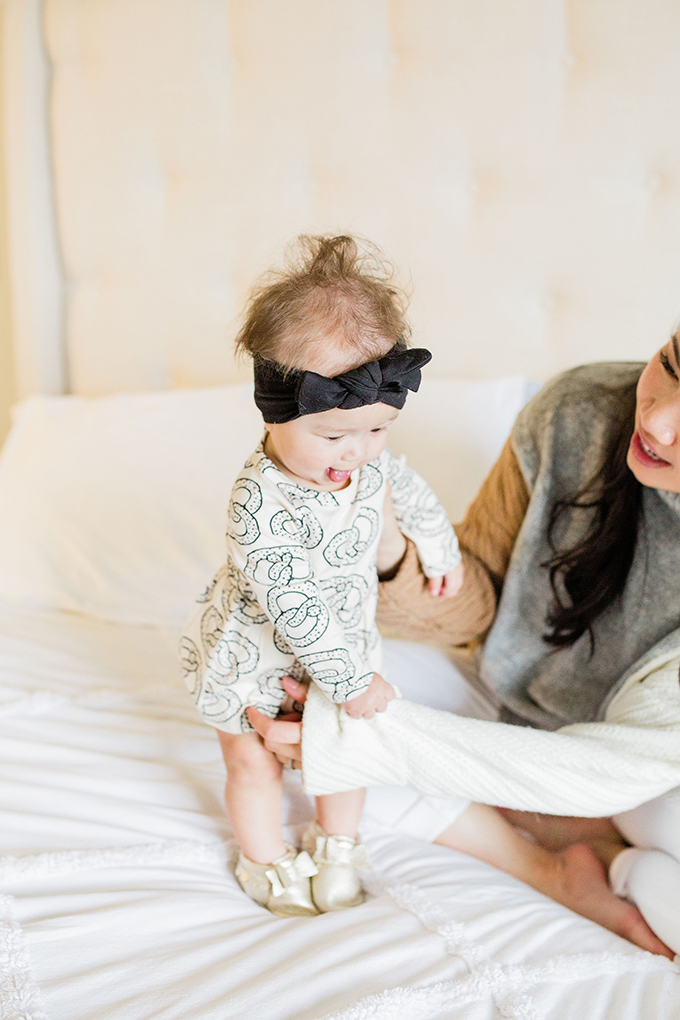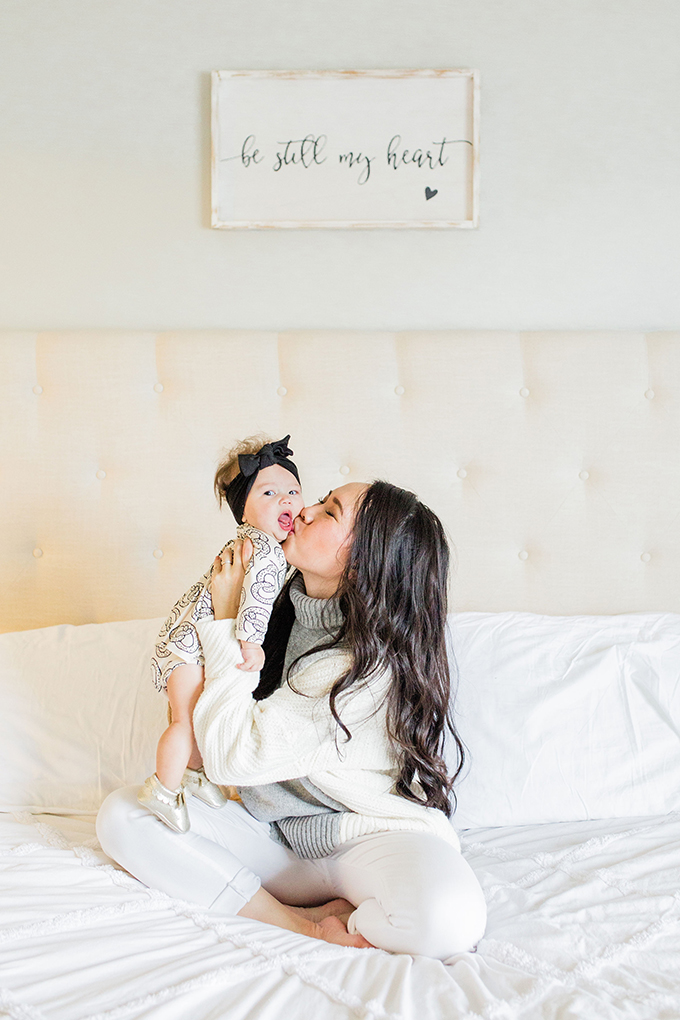 This post is a little late because 1) I didn't realize Chloe was 6 months until that afternoon #momfail and 2) Life has been busy with Tommy back so yeah, lol. The "baby" (4ish months-1 1/2 years) phase is my favorite stage! I'm not a big fan of the newborn phase because they're so fragile and constantly waking up in the middle of the night to see if they're still breathing isn't fun. Chloe has changed significantly in the last 6 months. She has such a big personality and reminds me so much of myself. When I had Chloe, I thought she was going to be just like Liam, as far as personality and growth. She couldn't be more opposite. I say this in the most caring and loving way but Chloe is not chill, easy, or calm. Liam was such an easy baby. He tended to himself, rarely cried, and was just the sweetest little momma's boy. Chloe constantly needs attention, requires to be held 24/7, and yells when she doesn't have her way, lol. I love her so much but I was in shock when her personality wasn't like Liam's. Just thought I'd mention that for any mom's out there expecting their second! Anyways, I'm going to break down Chloe's 6 months by the milestones she has reached, what she loves/hates, and her sassy little personality so that I can look back and remember how she was at this age.
2 1/2 months: was practically holding her head up (once a baby can hold her/his head up, it's life changing)
4 months: turning her body (she couldn't quite roll over but was half way there)
4 months: her first taste of food. It was bananas
4 1/2 months: her legs were standing firm
5 months: rolling over completely
6 months: sitting for a few seconds
Things that she loves…
Eating avocados and drinking milk
Liam's toys (the fighting over toys has already begun). Chloe will scream bloody murder every time her toy drops.
Sleeping in her magic merlin. Chloe will NOT sleep without it. I have no idea how I'm going to transition her out)
Sitting up and rocking in her 4moms (ever since Chloe was 2 months laying flat down was not an option
Playing with Liam (she loves being right next to Liam. Every morning they wake up and start talking to each other. They're my alarm clock).
Dancing with Mommy, Daddy, and Liam.
Taking baths with my brother.
Things that she hates..
Sleeping in her bassinet. Chloe sleeps in her own bed 95% of the time but hates when she's not able to see me. I have to put her in a deep sleep and then set her down
Being fed too slow. Yes, my child yells at me when the food isn't being fed fast enough
Being hugged and snuggled. Chloe gets overwhelmed quickly and needs her space
Being left alone. Again, she needs constant attention
How Chloe is…
I would love to sit her and say that Chloe is the sweetest loving baby but that would be exaggerating, lol. Yes, she is loving but only towards me and her brother. She doesn't let ANYONE else hold her.
At mercy 5 months old, this little girl has learned to yell at me when her toy falls or when she's hungry. When I say "yell", I mean it.
Even though she isn't a cuddle, she loves being held by me
She smiles and laughs ALL THE TIME. She is such a happy baby and I will never get over her sweet little smile.
She is a strong little girl. Having a big brother means you need to be tough. I know she'll be a fighter as she gets older.
Chloe is growing so fast and I'm excited for all of her future accomplishments. I don't plan on having any more children so I'm soaking up every moment of watching her grow.
Thank you so much for reading!
xo,
Annie