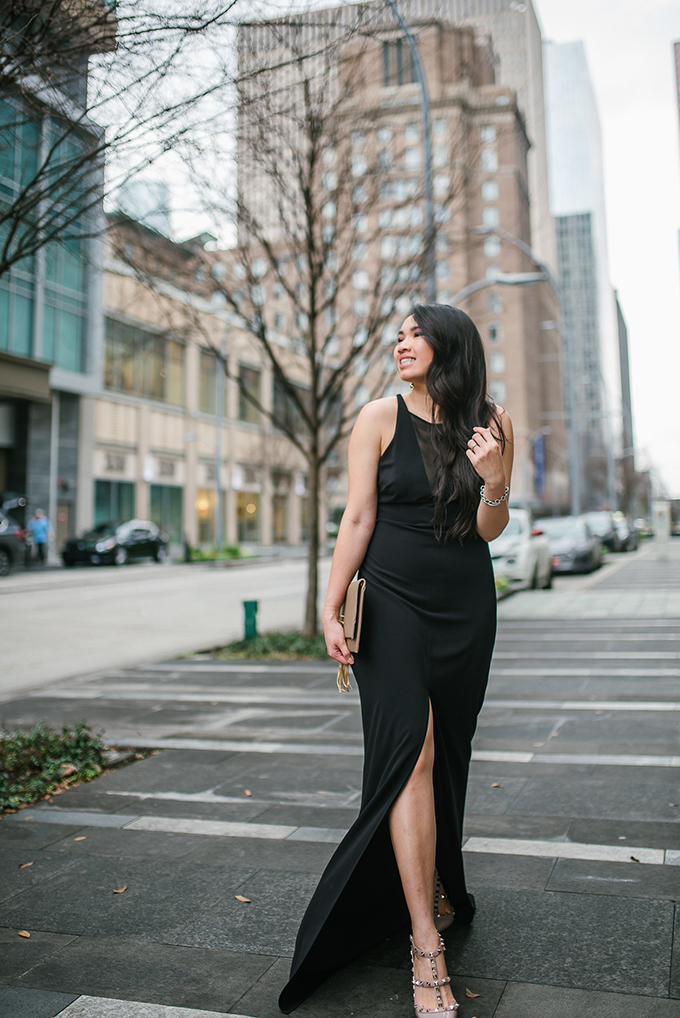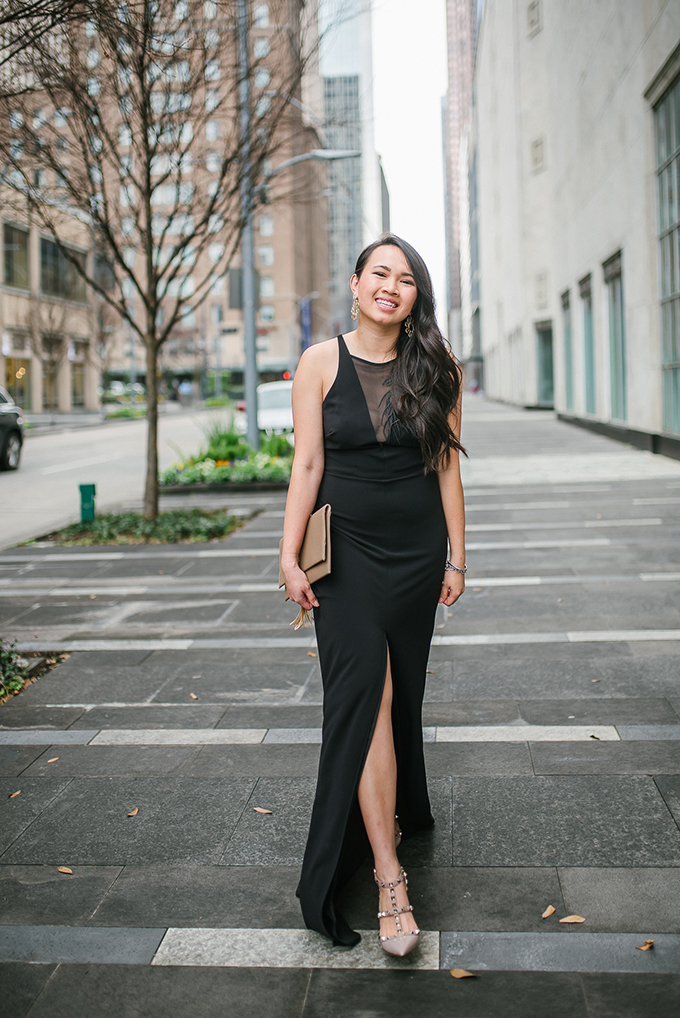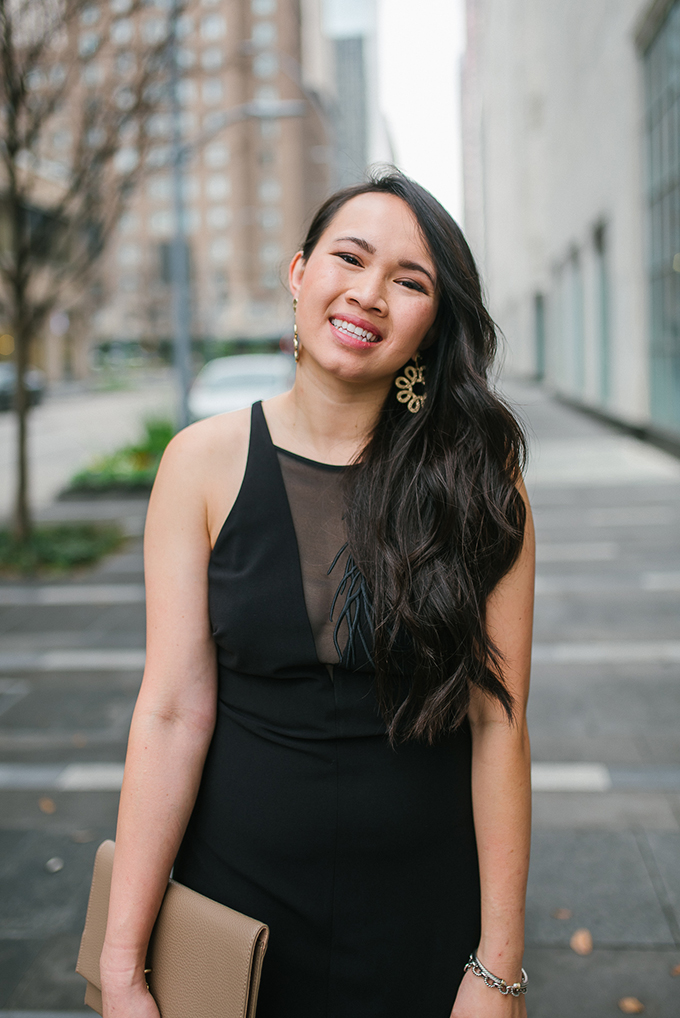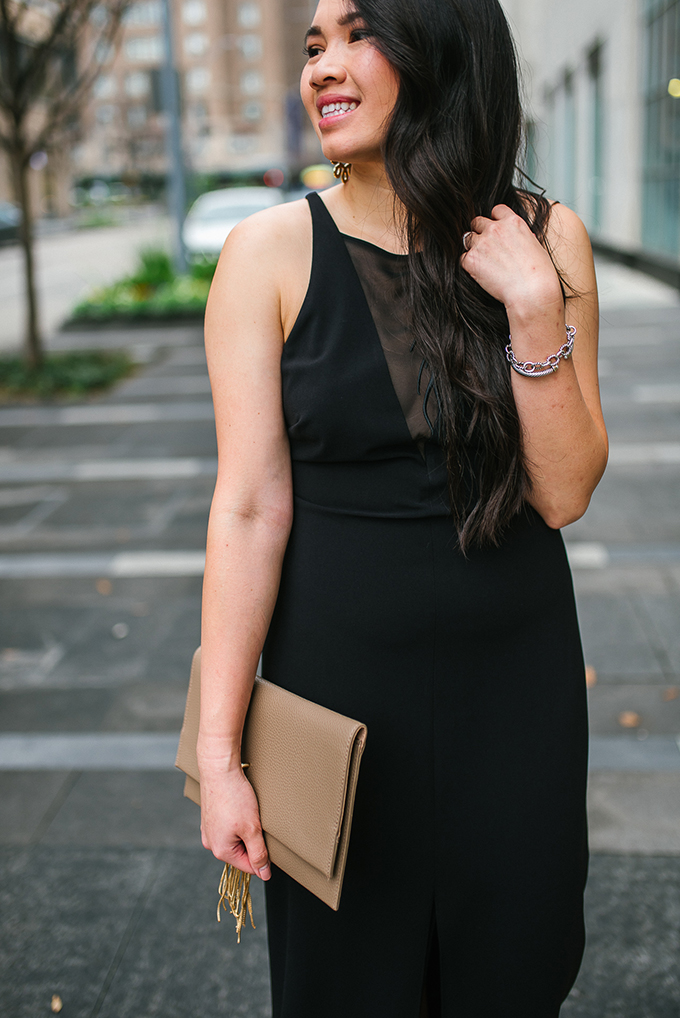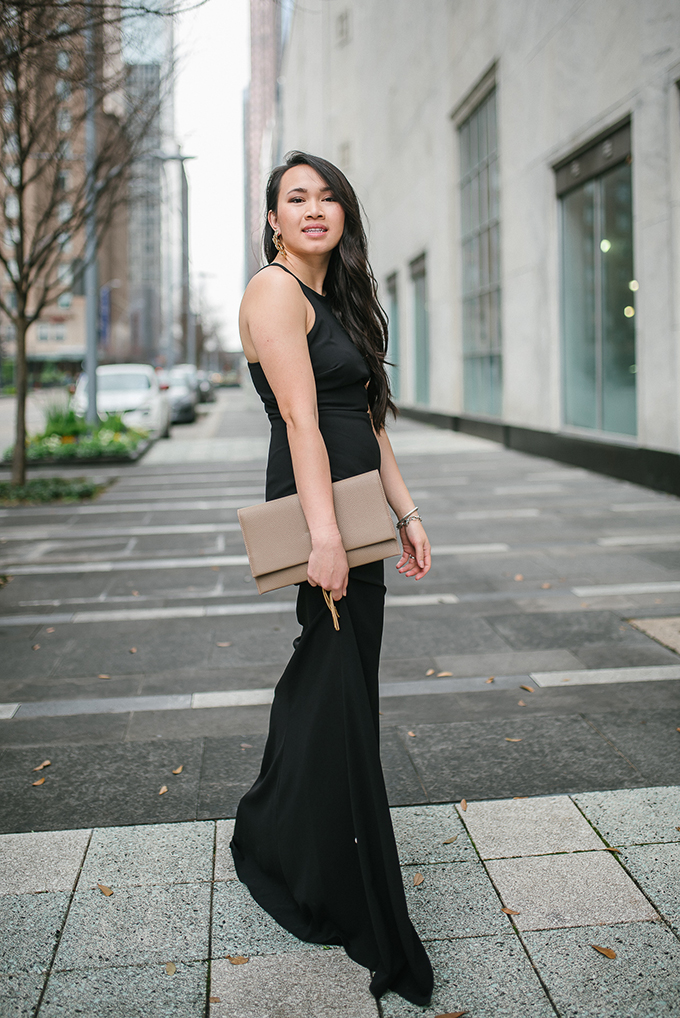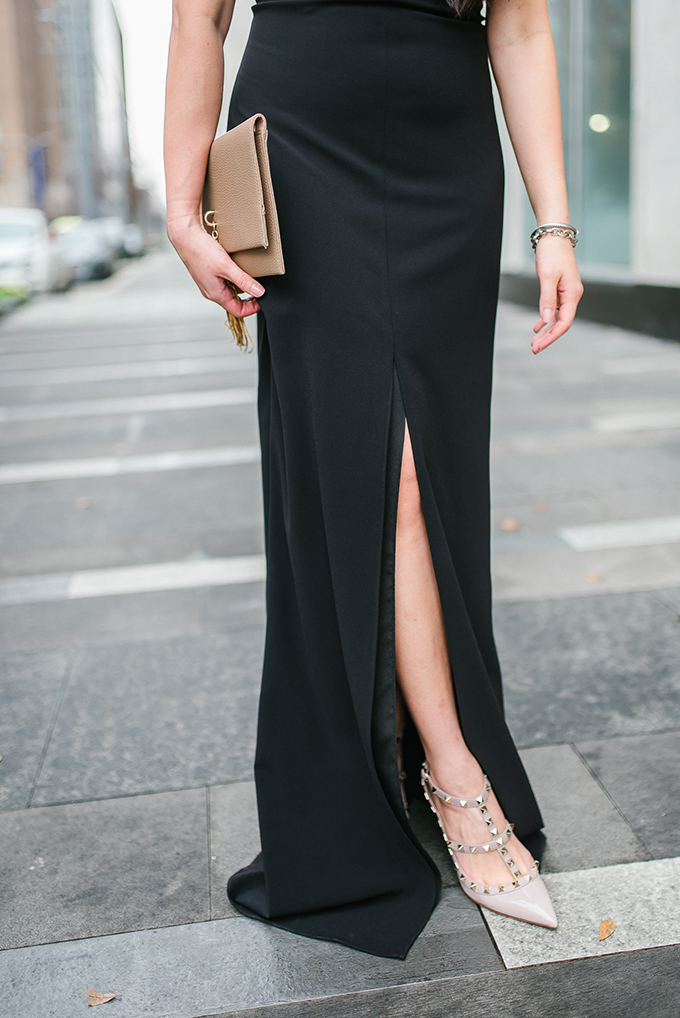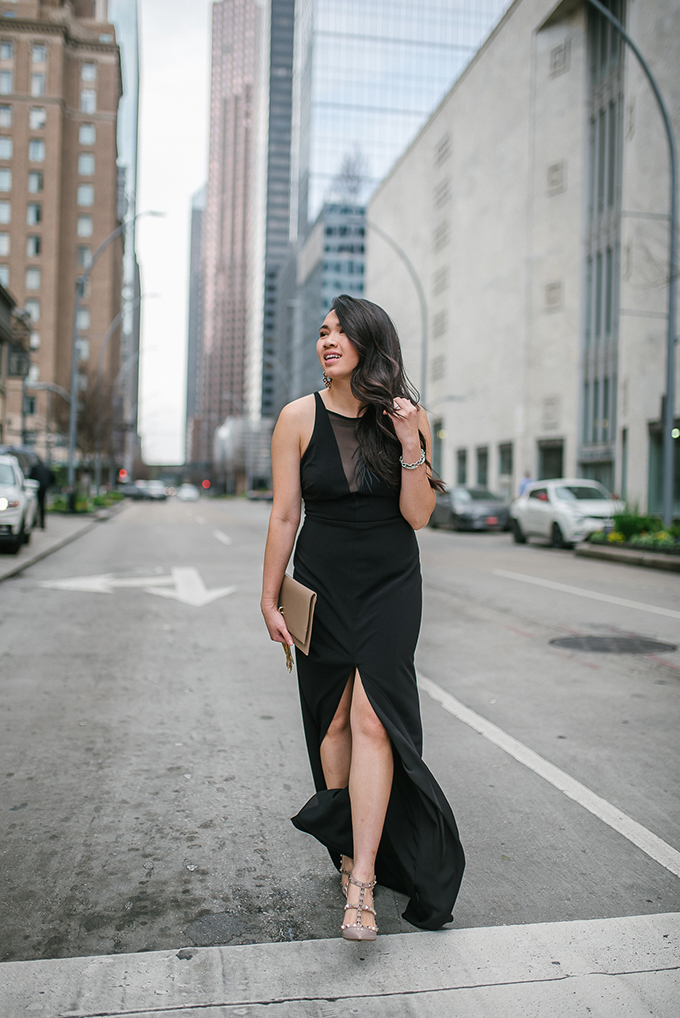 It has been a few years since I've worn an evening g
own and after putting this gorgeous Halston Heritage one on, I was finding every excuse in the book to wear it out. What woman doesn't look stunning and feel confident in an evening gown? With spring arriving soon there are a handful of occasions where an evening gown is part of the dress code. Whether it's prom, a bridal reception, a wedding, a formal event, or a romantic evening night out, the Halston Heritage collection at Stage has a beautiful dress for everyone. If you're not familiar with Halston Heritage, they design gorgeous evening gowns, cocktail dress, and women's apparel. They retail from $99 to $2,400 but Stage will have a collection of Halston Heritage collections at select Stage stores and all Gordmans locations for $49-$199! You can't ask for a better deal!
When I was shopping for a prom dress YEARS ago, my mom handed me $175 and told me to go find something at the mall. Several of my high school peers were dropping $500+ on their dresses and I felt pressured to spend a lot of money on a gown, so I could feel as pretty or look as glamourous as them. I only wish this collection was around during my younger days. Looking beautiful and feeling confident shouldn't cost you an arm and a leg.
When I went into the Palais Royal at the Meyerland Plaza, I found a huge assortment of dresses and tops for under $200. When it comes to buying clothes that I won't be able to wear on a regular basis, I try to find something that is reasonably priced, classic, and flattering. I tried on 5 dresses from the collection and majority of them were timeless. I knew I had to bring this stunning black one home after trying it on. It was between this black one and a white cut out dress (that I'm sharing on my Instagram stories). A handful evening gowns/cocktail dresses are made with a body con fit, so I knew I wanted a black dress to hide all of my imperfections. This dress is extremely flattering and fit just right. The slit details also makes it easy to walk and you're able to show some leg.
It's not every day you get the chance to wear an up do, put on glamorous make up, and go out with your date and friends. I thought it would be fun to share some easy tips on how to style your evening/cocktail dress so you're ready for your night out!
EASY TIPS ON HOW TO STYLE YOUR EVENING DRESS
·

When you're deciding which color dress you want, ask yourself if you want to look classically chic or bold and fun. Black and white are timeless colors, they're safe and elegant. If you're looking for a colored dress, find a dress that compliments your skin tone. If you have a date, ask your date if they're comfortable wearing a bold color. Not everyone is comfortable with wearing fuchsia pink or an emerald green.
·

If you're not sure which shoes compliment your dress, a simple open toed heel is always safe. Find a heel that you can walk in because you'll be in those shoes all night. If you have a slit, wear a pair of heels that stand out because everyone will be seeing them.
·

A great and simple rule that I saw on BAZAAR, the shorter the dress the higher the neckline. Consider what the attire is for the event. Are you required to wear a floor length dress or a pretty cocktail?
·

When it comes to pairing the perfect accessories, find a pair of gold or silver earrings that compliments your dress. If you're dress is more on the simple and classic side, grab a pair of statement earrings. If you're dress is glamorous and has a lot going on, opt in for a pair of simple drop earrings or studs.
Thank you so much for reading!
xo,
Annie
*Photos by Banavenue
*Thank you Stage for sponsoring this post. As always all opinions are my own