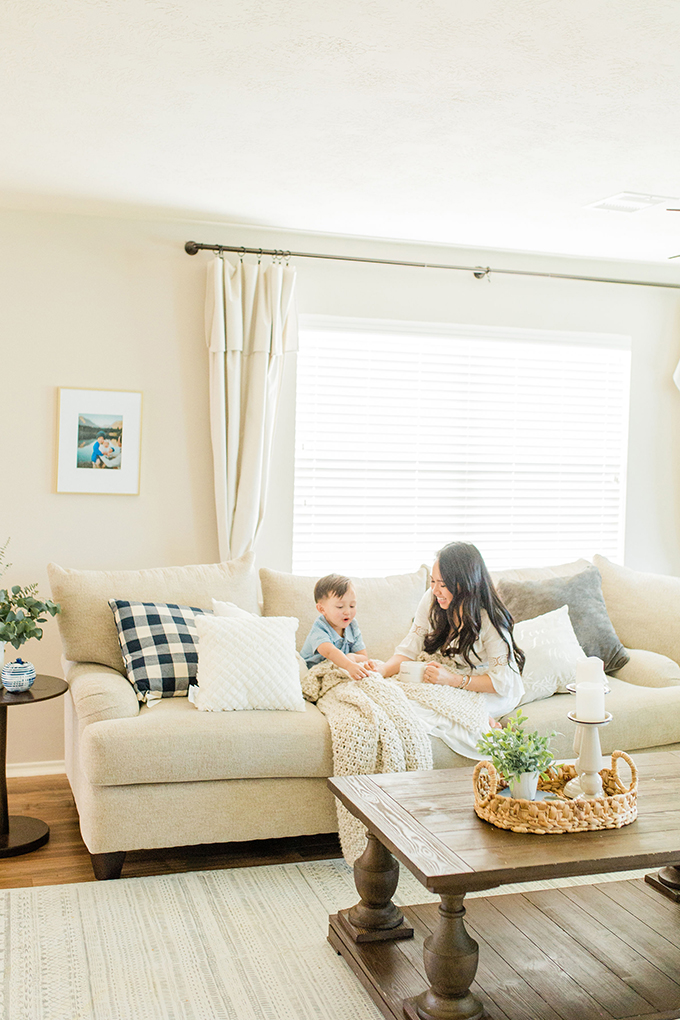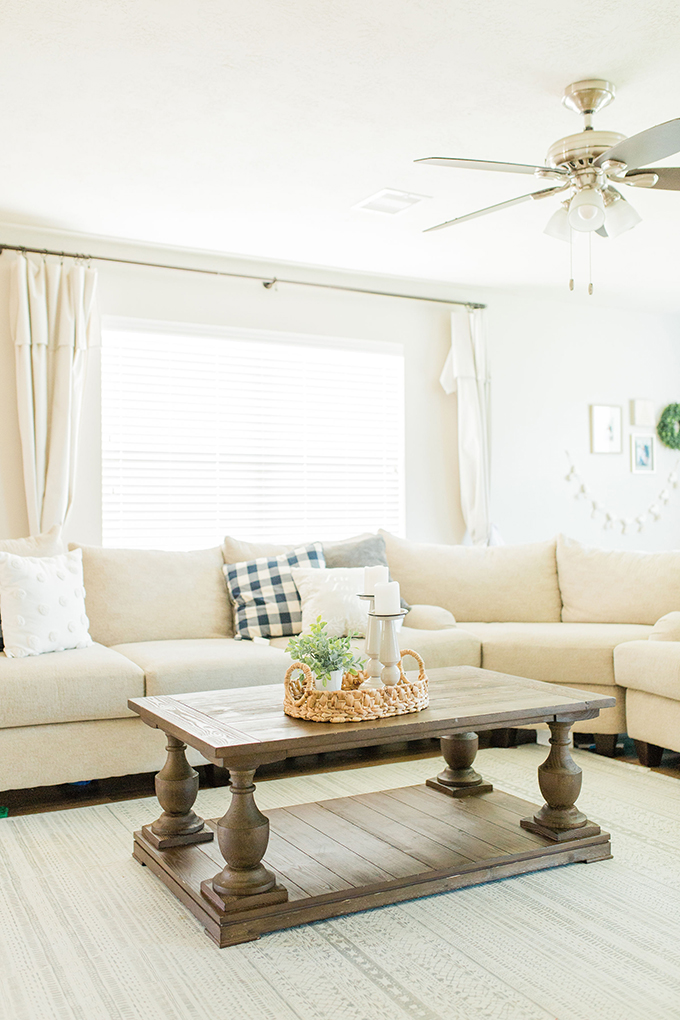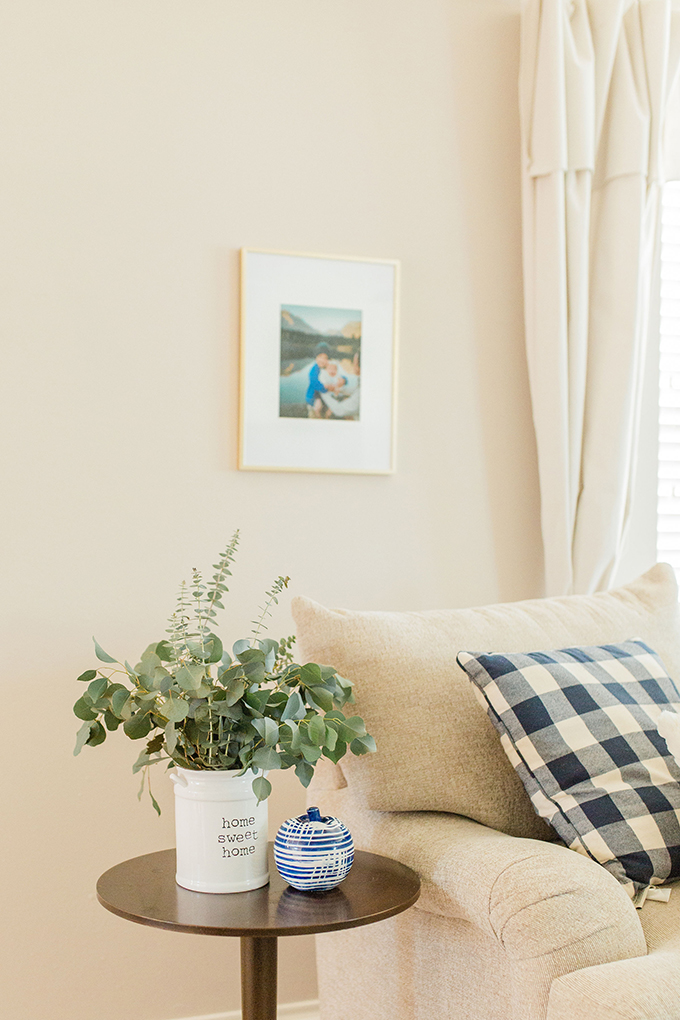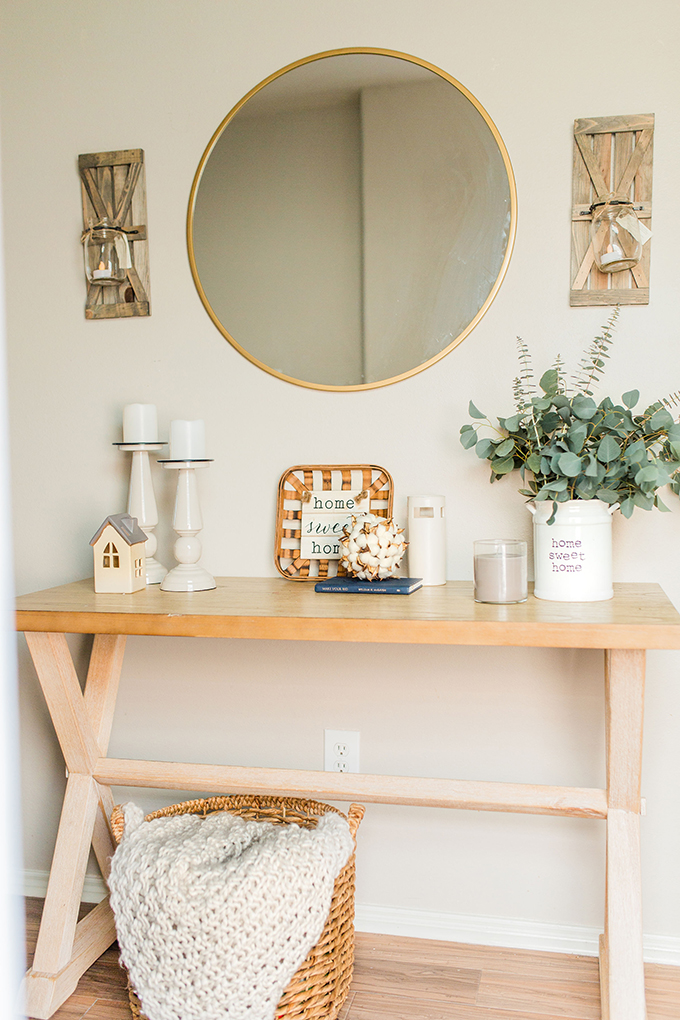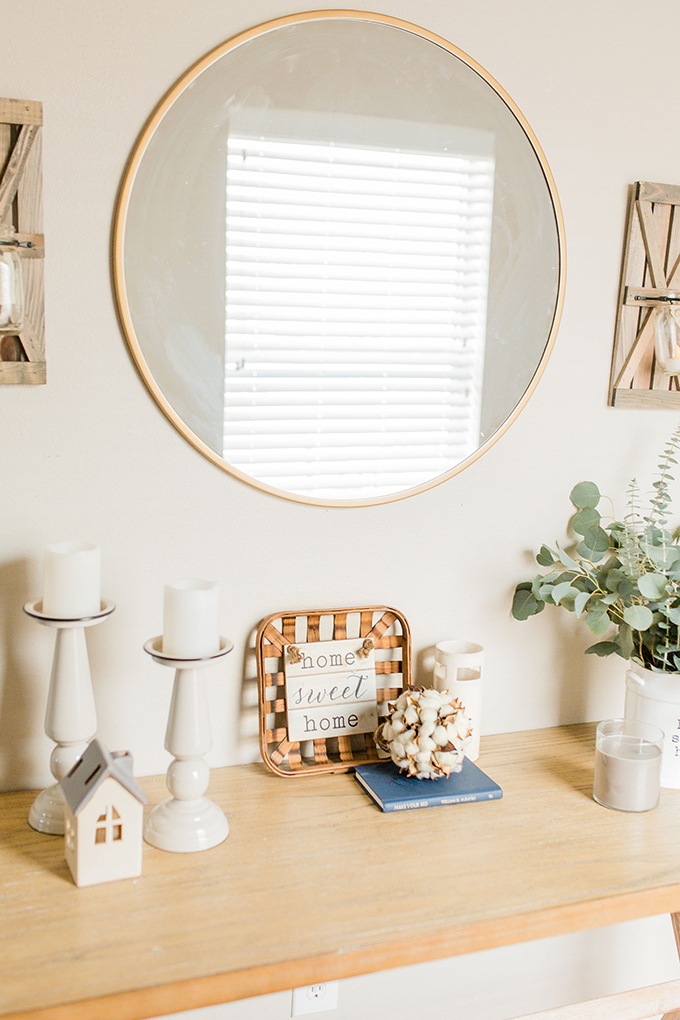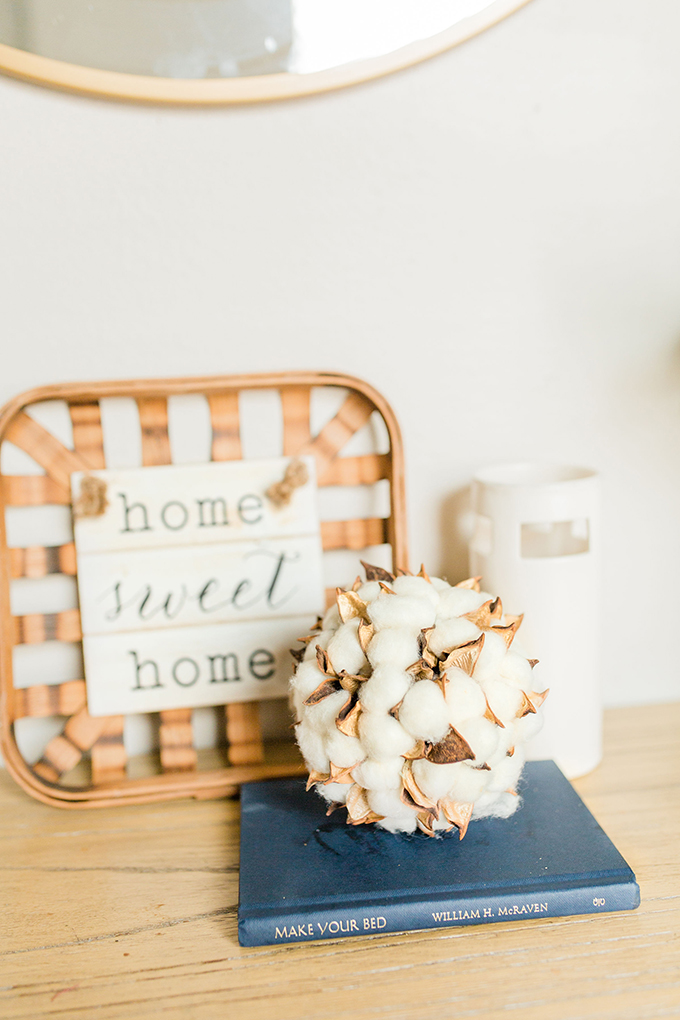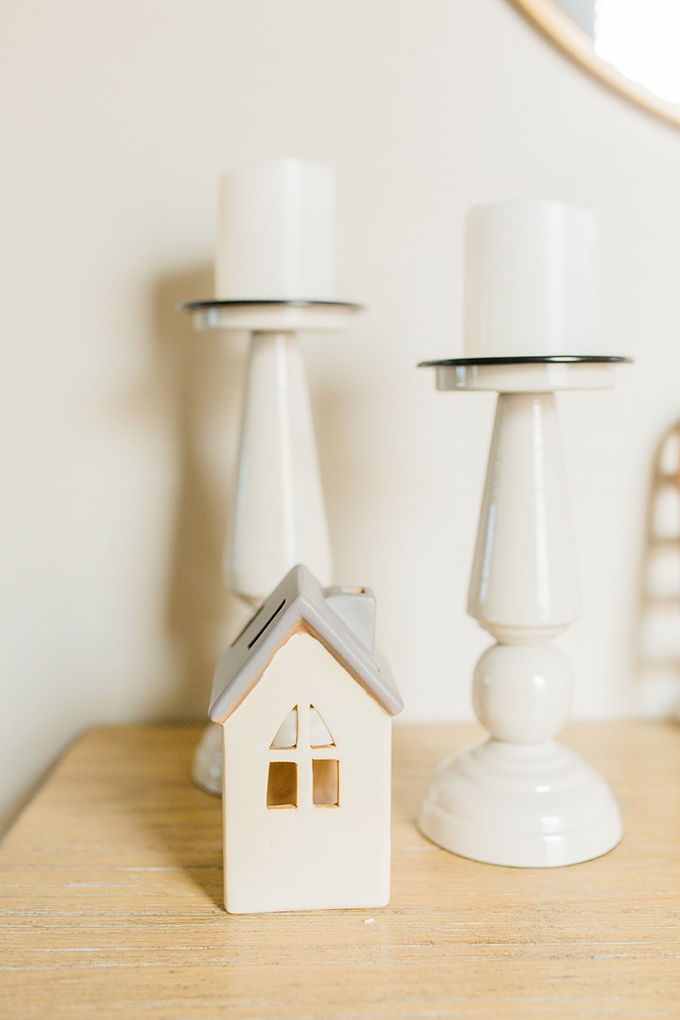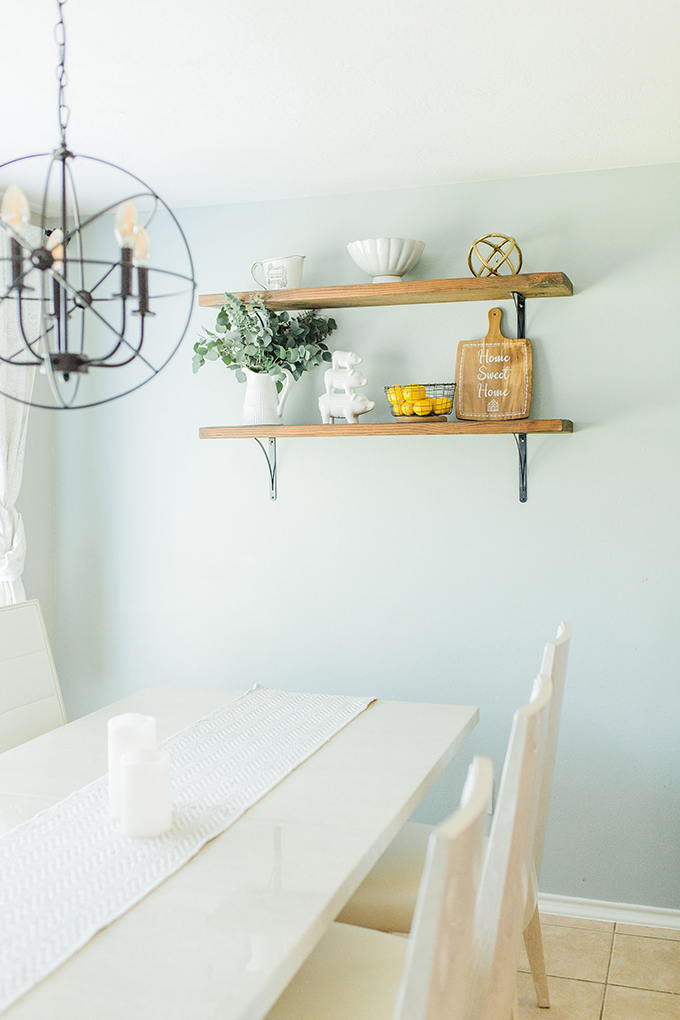 What makes your home feel like home? Is the smell of your favorite candle, children running around, food being cooked, pictures and decorations, or flowers? For me, it's all of those things. If you didn't already know, our family is a military family. My husband has been serving in the army for almost 5 years now. That means that we've been constantly moving. We actually haven't lived in the same place for over a year. We've moved 5 times in the past 5 years, renting homes or returning back to Houston (while my husband is deployed). Making our current living space feel like home is extremely important to me. I want our children to come home from school and be comfortable. I want them to spend time in our living room, not in their rooms and invite their friends over because they would much rather be here than somewhere else.
Decorations can make the difference between a "home" and another house that's filled with your things. A few things to decide on when decorating your home is to decide on what theme you want. I redecorated a couple of rooms in our home last week with a lot of affordable pieces that I found at our local Palais Royal. Stage has a huge selection of new home décor in stores and online. Do you remember everything I got for my Christmas dining table décor (blog post here)? I feel that they've tripled the home selection since then. I've decorated our entry way, living room, dining room, and laundry room with pieces that's I've bought from Stage. Everything I bought was around $200 in total! They carry decorations for Farmhouse Living, Garden, Coastal View (beach theme), and Tropical Glam themes. Growing up in Texas, I've always wanted my home to feel like a country house. A country house with more modern ties to it. I love plaid, mason jars, wall art, and the fresh smells of flowers. Most of my inspirations came from Pinterest. I save images that I like and then I look at them while I shop.
In our house, all of our rooms are on the second floor. Our family spends 80% of the day downstairs in the living room, dining room, kitchen, and unfortunately, the laundry room. Washing clothes is a never-ending cycle for me because Liam and Chloe go through at least two outfits a day. I've learned a few things over the years to help make a home feel like home and I want to share those tips with everyone. I hope they help!
TIPS ON MAKING YOUR HOME FEEL LIKE HOME
Open and Clean Spaces:No one can argue that a clean home makes the world of a difference. We clean up our house every week and clean daily. Windows, mirrors, and white items can help make a room feel more open and clean. White pieces like the home sweet home jar and the stacking pigs brighten up a space. Flowers and greens also help bring a room to life. Eucalyptus are pretty cheap here so we try to buy a fresh batch every week.
Cozy Touches with Pillows and Throws:If you were to take away all of our sofa pillows, it would look plain and uninviting. Make your home feel warm and cozy with soft decorative pillows and a soft throw. We got a few pillows from Palais Royal and they were all under $15. Decorative Pillows can be ridiculously expensive so I was thankful to find a handful of them reasonably priced.
Candles and Oils: As soon as you walk through the front door the smell of your favorite scent should make you feel at home. We light a candle every morning for a few hours. My favorite scent is Marshmallow Fireside.
Put up Pictures and Art:Time passes by so fast and I don't ever want to forget the special moments that I've shared with my family. We picked up this home sweet home sign and a few picture frames to put around the house.
Thank you so much for reading! I hope these tips help create a warm and welcome home for everyone.
*Thank you Stage for sponsoring this post. As always, all opinions are my own