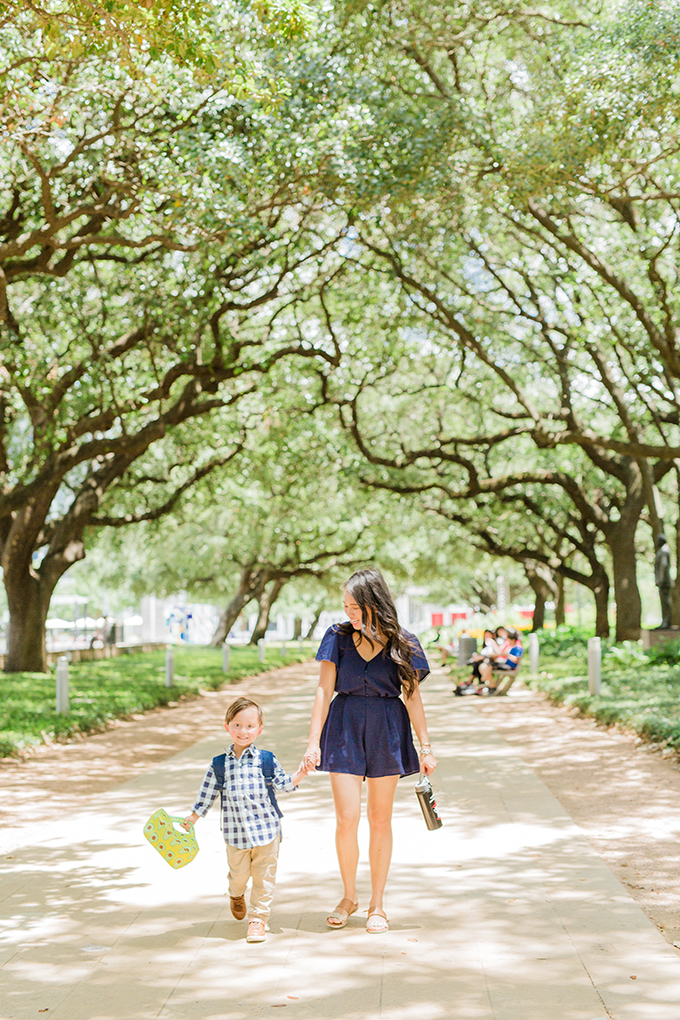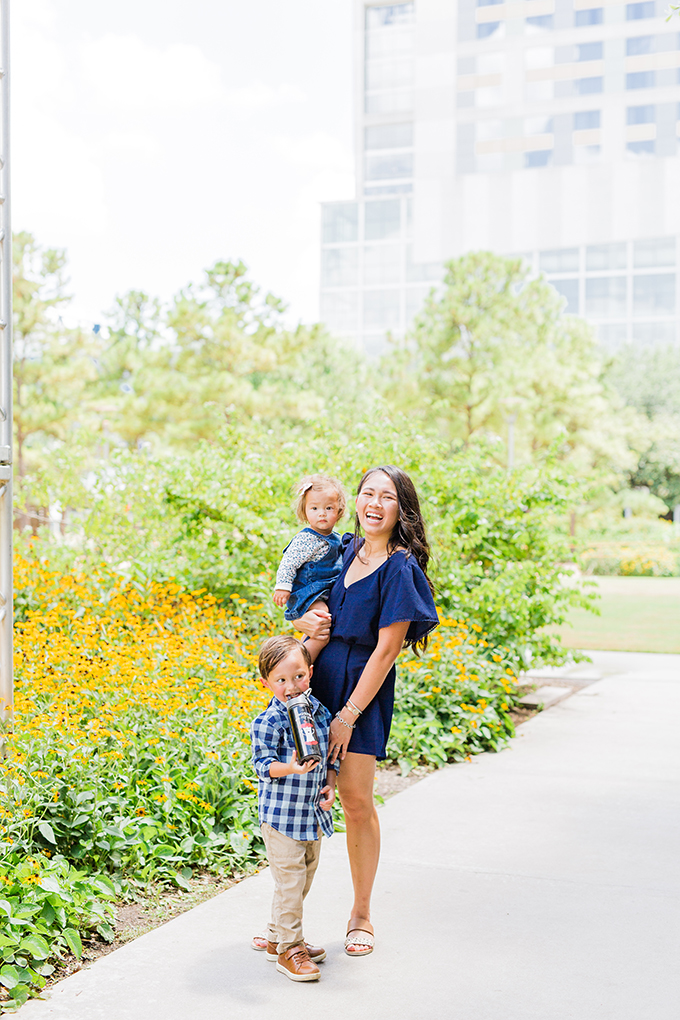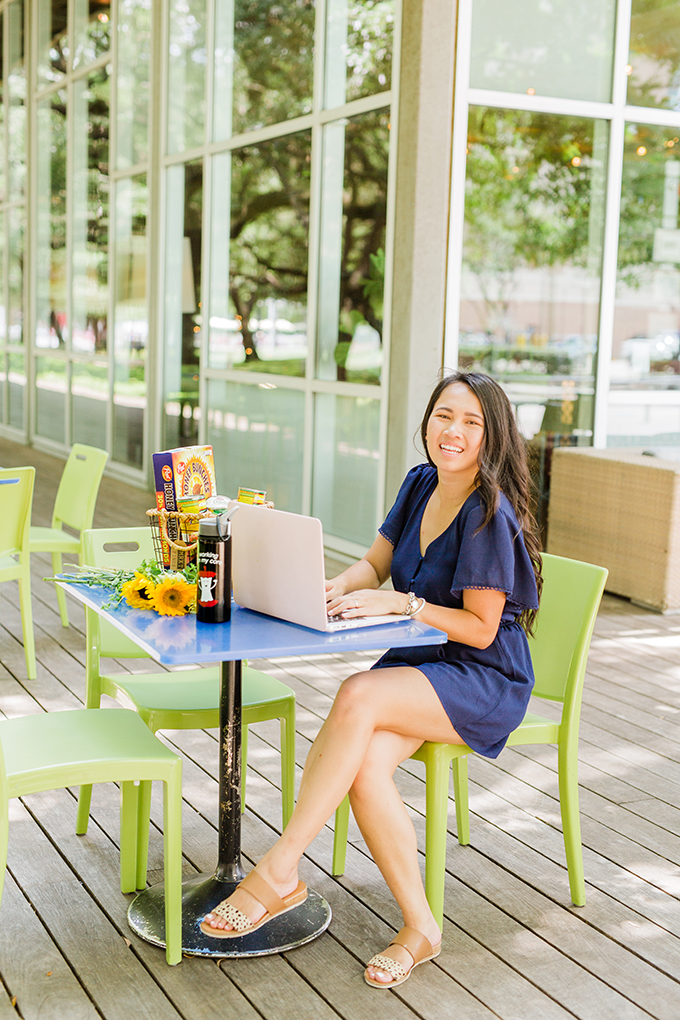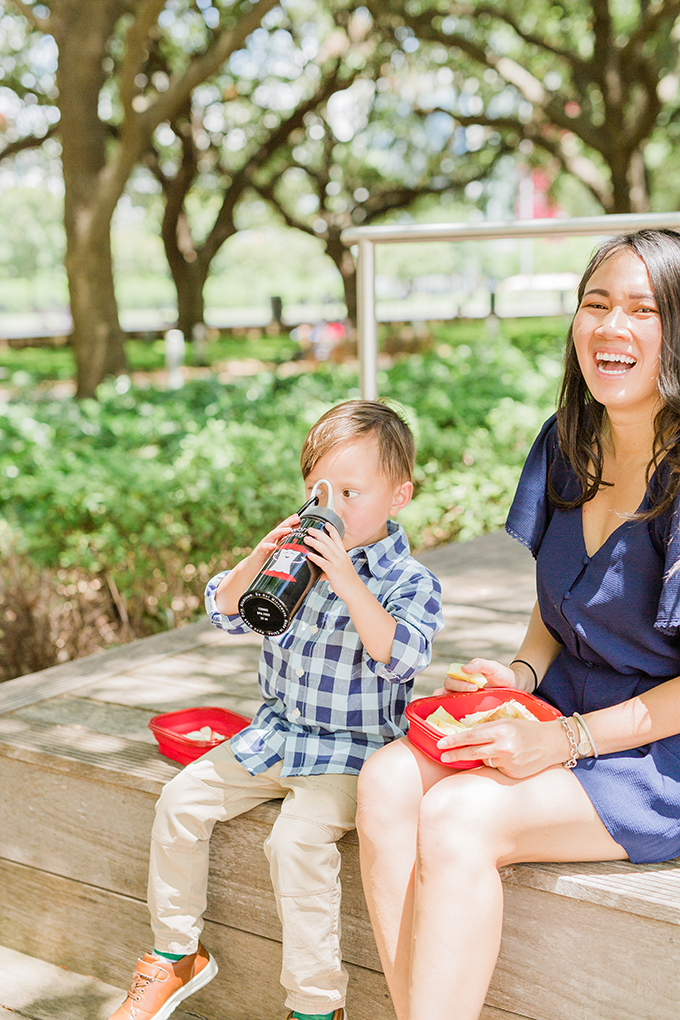 Is everyone ready for school to start back up again? Liam has been asking to go back to school for weeks now, but I told him that we still have about a month of summer left to enjoy. I'm humble to share that our family has teamed up with
Stage
to share how we can all help donate to
No Kid Hungry
and make a difference in a child's life. If you're not familiar with No Kid Hungry,
No Kid Hungry
is a national organization that is focused on ending childhood hunger. 1 in 6 children in the United States suffer with hunger and over 12 million families live in homes where they don't have enough food for the entire family. As a mother, I wouldn't want any child to be hungry or not have their daily meals.
My siblings are I are first generation children. My grandparents, mom, uncles, and aunt moved to the United States about 3 years before I was born from Vietnam. My family started with nothing and worked hard and long to build a strong foundation and financial comfort. During the first few years of elementary, my brother, sister, and I depended on our school to feed us breakfast and lunch. Even though that was over 18+ years ago, I still remember that the meals our school provided weren't fulfilling or as nutritious as our meals at home. I remember some nights where we weren't able to eat actual meals. Rice and eggs is EXTREMELY affordable to make and that's what we ate when my family didn't have the resources for an actual dinner meal. There are 22 million children today that rely on school meals to feed them. We were once a family in need of help and I'm thankful that I'm able to help give back today.
Now through the end of summer,
Stage
is focusing on giving back by donating 50% of retail sales from select back to school items in stores and online with a minimum of $100,000 in donation. I got this fun
avocado lunch tote
and
water bottle
for Liam and 50% of retail sales of these items are donate to No Kid Hungry . There are also 2 other ways you can contribute; post a photo of a meal that gives you strength through the day and add #FUELKIDSFUTURES or make a direct donation
here
. $5 can provide up to 50 meals to children that are facing hunger! You can also team up with Stage and help end childhood hunger.
As yall may already know, our family has been shopping at
Stage stores
for over a decade. I'm a huge advocate of business that continuously give back and that's just one of many reasons why we always shop at Stage stores. Liam starts school soon! I knew I wanted to get his back to school shopping done early so I could avoid huge crowds. Whether your child's school has a uniform dress code or not, Stage carries options for both. I picked up two tops to share with yall.
This
button up top is adorable and comfortable for boys to wear to school. I paired it with
these pants
which matches majority of Liam's tops. Liam's
red polo
comes in 10+ colors and is available for toddlers and older boys and girls.
Stage
also carries dresses, skirts, and accessories.
Xo,
Annie
QUICK AND EASY SCHOOL LUNCHES
When Liam started school last year, I was nervous about making his lunches because at home, we eat a lot of soups and foods that aren't the best for school (because they get soggy or bad when they sit in the backpack for 3-5 hours). I've learned several delicious, nutritious, easy, and affordable meals that I want to share with everyone. I usually add sides to these dishes as well. (like cheese, multi grain crackers, or fruit).
Zucchini Noodles
Zucchini noodles taste delicious and are healthy for you! I added olive oil, mushrooms, and chicken to a pan for about 5 minutes, stirred in the zucchini, and then added salt, pepper, and garlic powder. I cooked everything until the zucchini was about a medium soft.
Chicken and Rice
I cooked rice, broccoli, and chicken (all separately). I combined everything into a pan and added shredded cheese, salt, and pepper. It's super easy to make (especially since a lot of these ingredients are things you typically have from leftover meals).
Broccoli Cheese Quesadillas
I love making quesadillas for Liam because it's one of his favorites. Instead of your basic cheese quesadilla, I added leftover chicken and broccoli.
Chicken Wraps
I took a tortilla and added chicken and cheese to it. I rolled it up and cut them into little pieces. I added fruit, cheese, and multigrain crackers as sides.
*Thank you
Stage
for sponsoring this post. As always, all opinions are my own