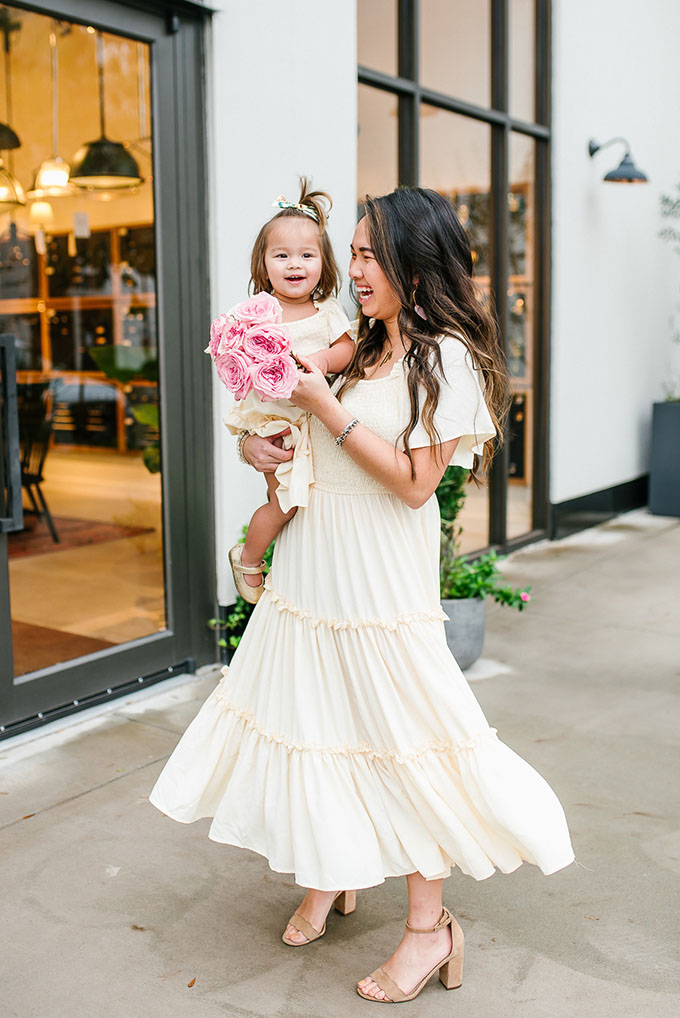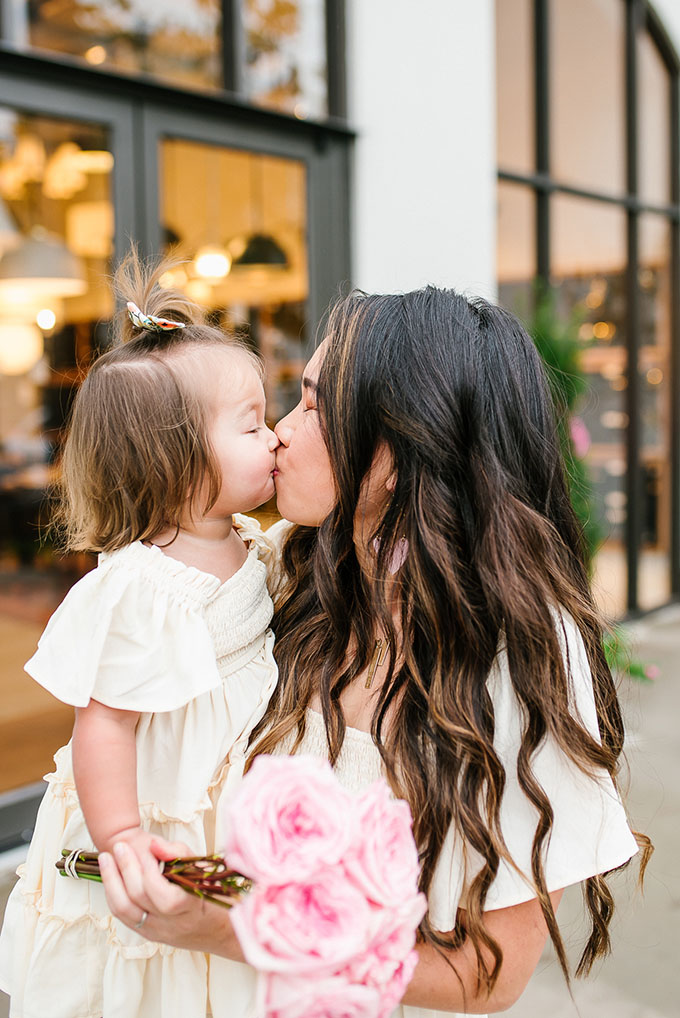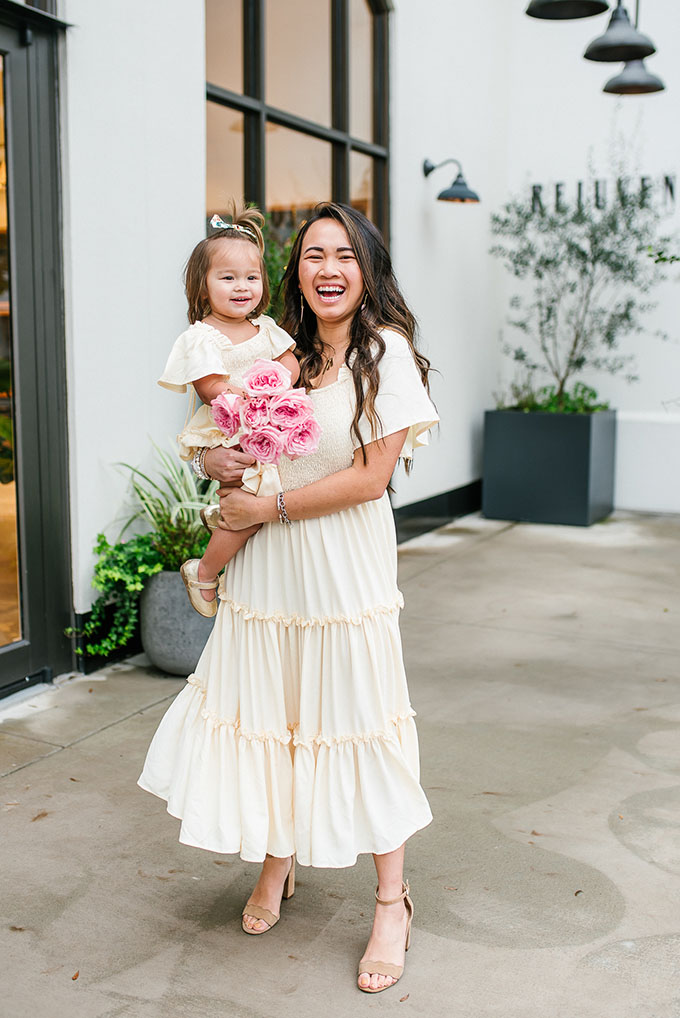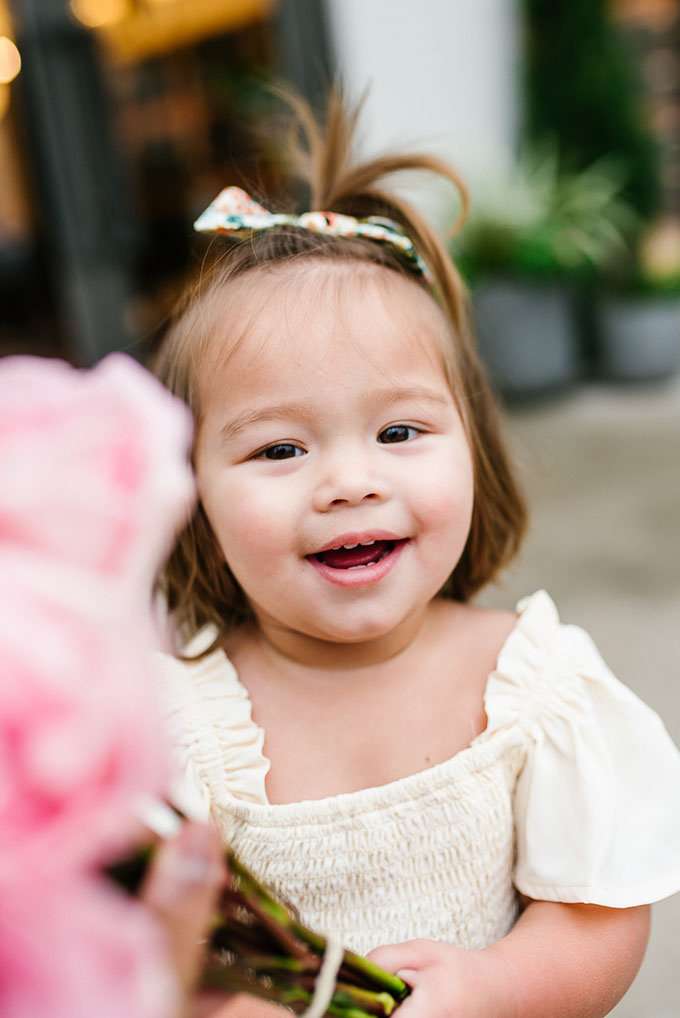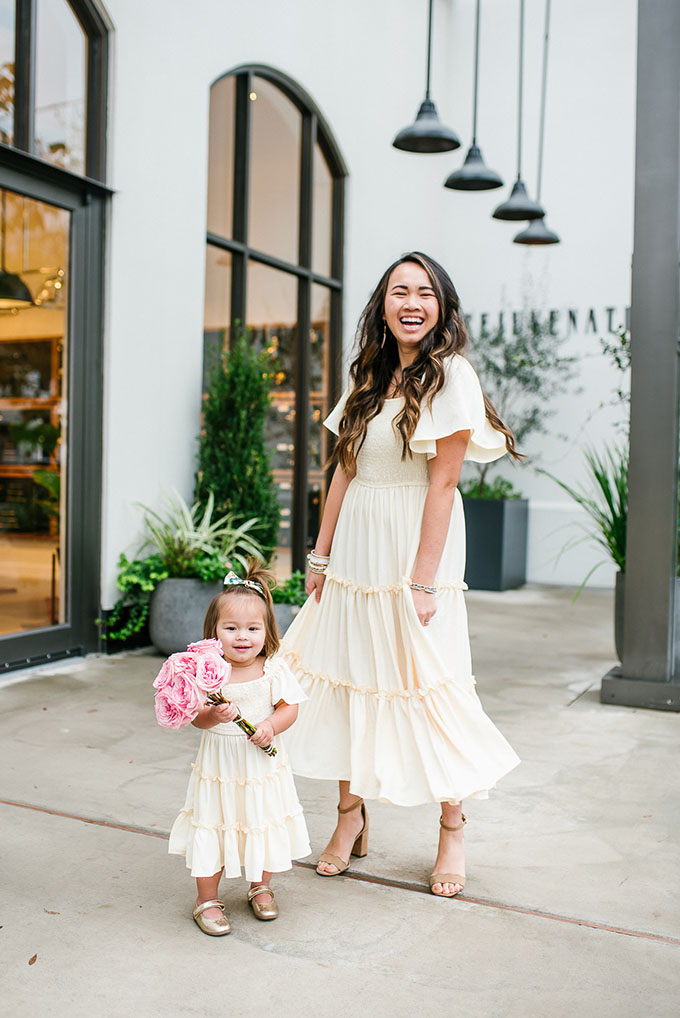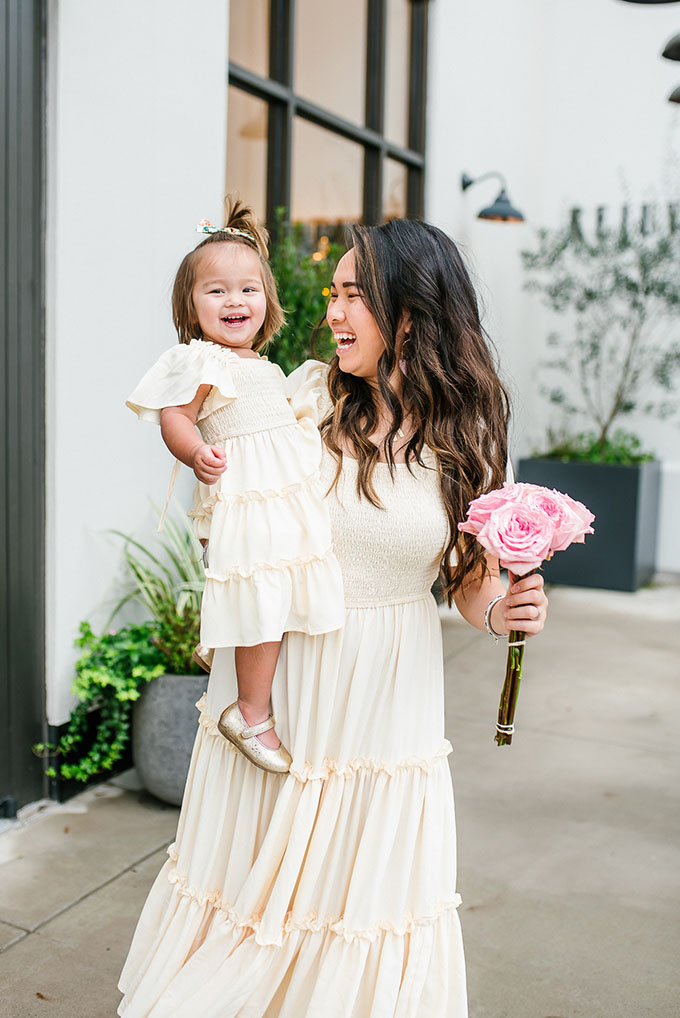 DRESSES: Ivy City Co 
I've been waiting so long to share these photos because Chloe just looks so freaking adorable and these mom and mini dresses are to die for. They've been sold out for awhile and are finally restocked. I love that it's a mid length because Chloe can really grow into it. She's wearing a 12-18 months and typically wears at 18months-2T.
These pictures really do make me miss our normal life but at the same time, I'm trying to soak up all of this time with my family. Chloe has become such a homebody that when she gets in the car for even 10 minutes, she's screaming the entire time, lol. It's crazy because my siblings and I grew up in a lifestyle like this. We were at home 95% of the time and did simple things like watching 1 movie, ride bikes around the neighborhood, play hide and seek, and just things before technology really blew up. My mom moves into her new home Friday and we're helping her set everything up. The boys will have so much fun riding around the neighborhood lake and spending time with their grandparents. These simple things in life are starting to appeal to me more and more. It really lets us take a step back from our busy life and dedicate more time with family.
I hope y'all are all staying safe and sound!
xo,
Annie