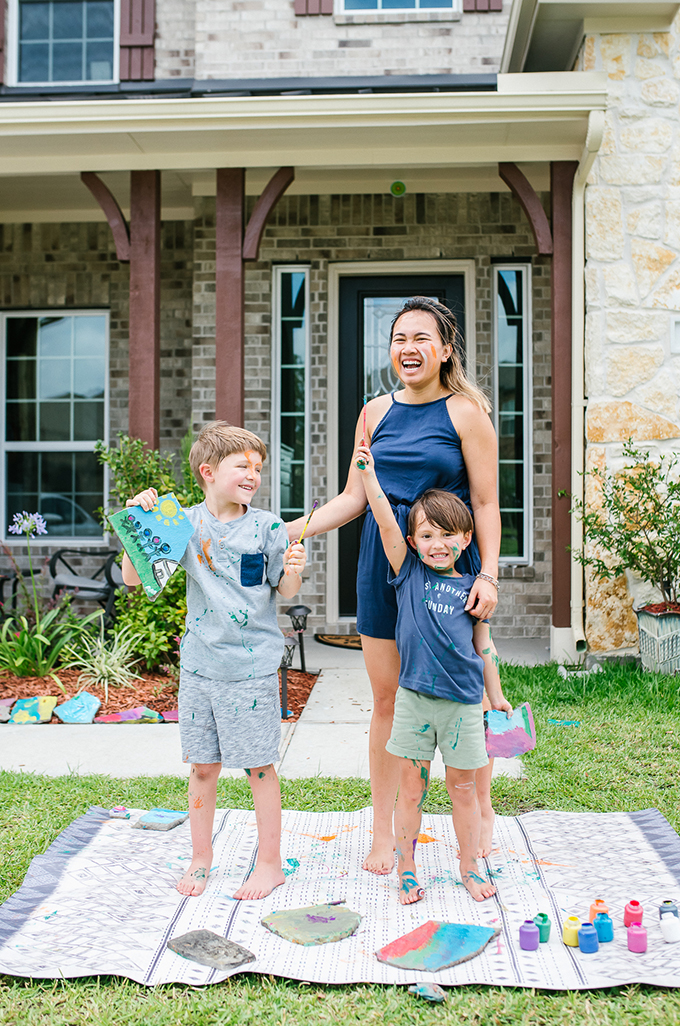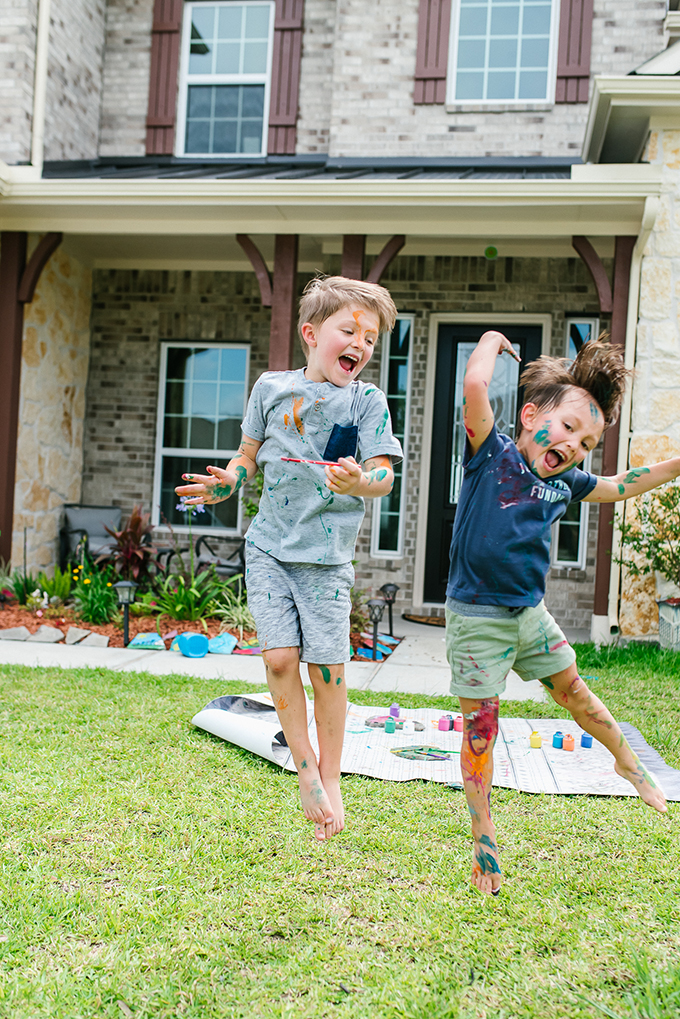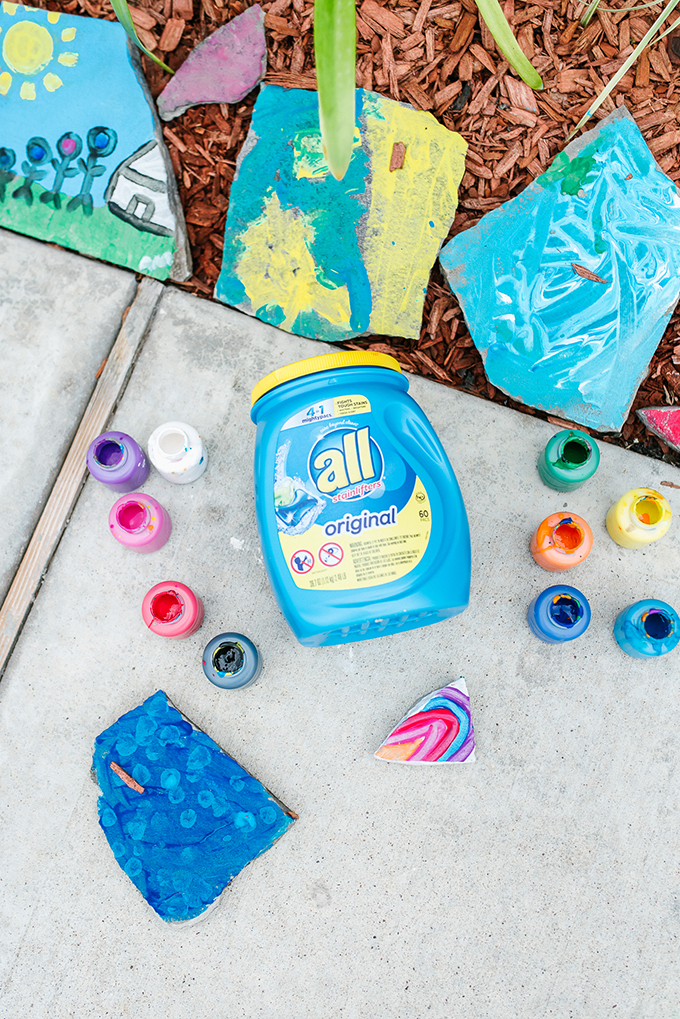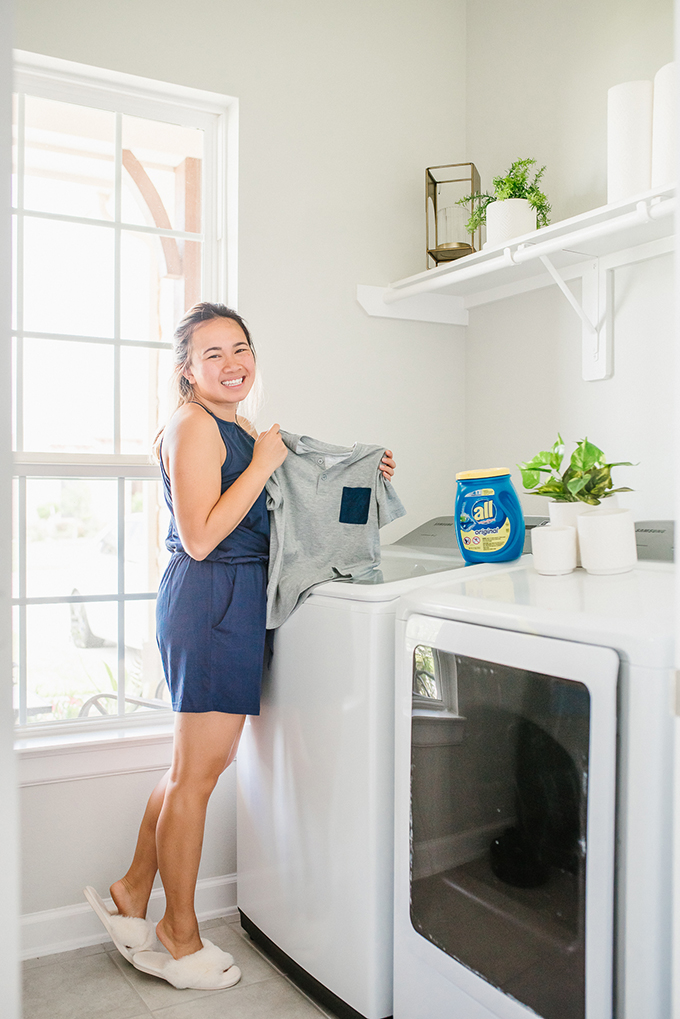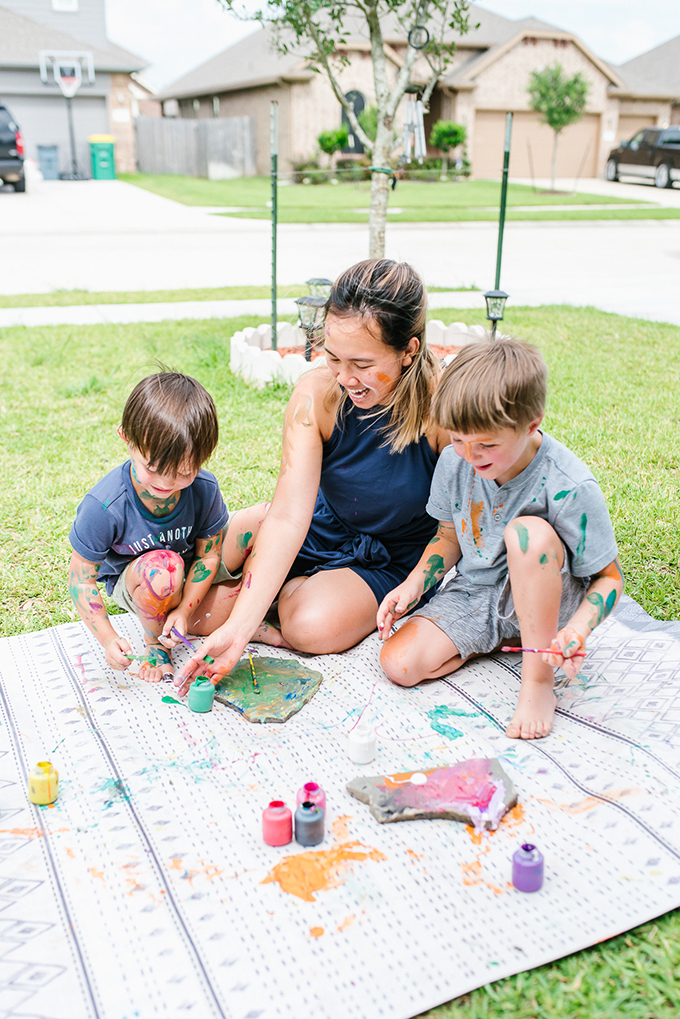 We decided to try out a new summer activity; painting rocks to brighten up the front yard. If you were to ask me a couple of weeks ago if I would have a huge messy painting session with my children, I would have immediately found it a bit stressful. When I have to buy clothes for all 3 of my children, I try my best to keep them in great condition. That means no stains, no rips, no fading, etc.
I saw how well
all
®

​ stainlifter

®

mighty pacs
​
washed out the stains and paint on the boys clothes and I was amazed. Whether they're playing outside or eating and spilling on themselves, with all
®

​ stainlifter

®

mighty pacs
the clothes come out clean, fresh, and looking brighter. Before I throw the clothes in the washer, I'll rub a small amount right into the areas that have the messy spills or dirt and wash it in cold water. When it comes to drying children's clothes, I typically air dry to prevent any shrinking.
For our messy and fun activity, we grabbed rocks and stones that were already out in the front yard and grabbed our paint and brushes. With my children, they know that mom is usually very strict about staying clean but when I told them that they were able to go all out, be messy and careful, their eyes really lit up. Liam was having the absolute best time; he saw it as an invitation to get Mommy messy too! The boys painted so many rocks within the hour and I loved watching them create their little masterpieces. Now that I'm okay with the idea of getting messy, it opens up so many more activities that the boys have been wanting to do with me!
Thank you so much for reading!