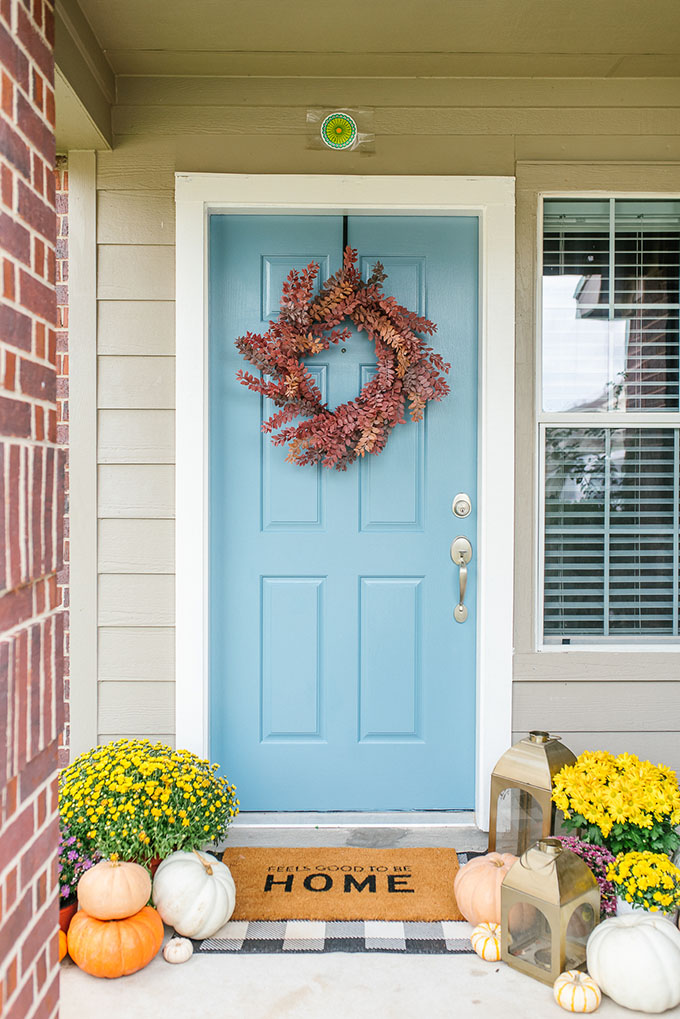 BEFORE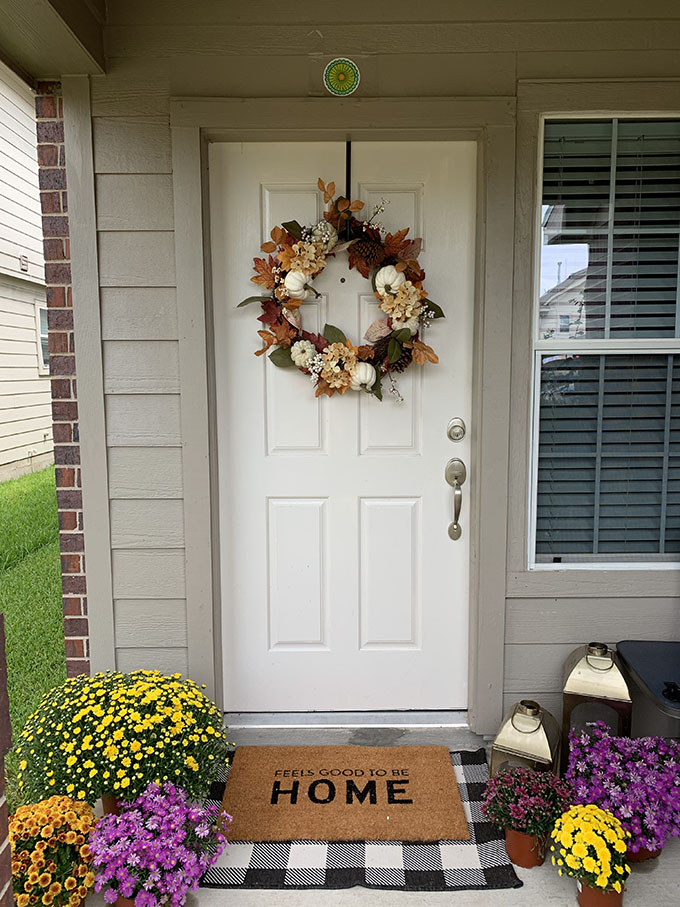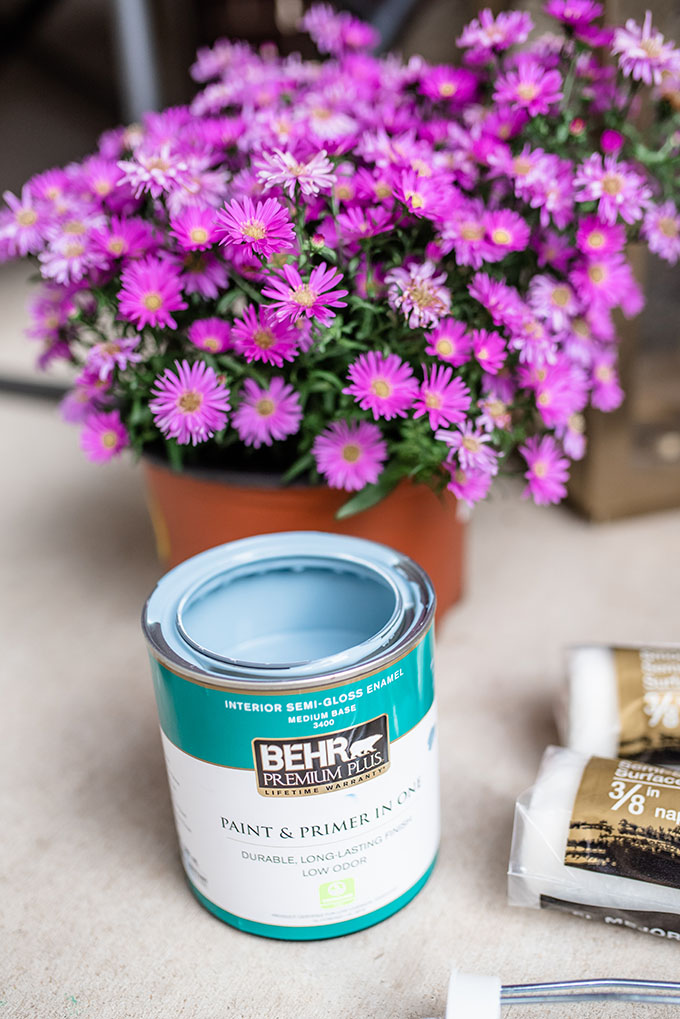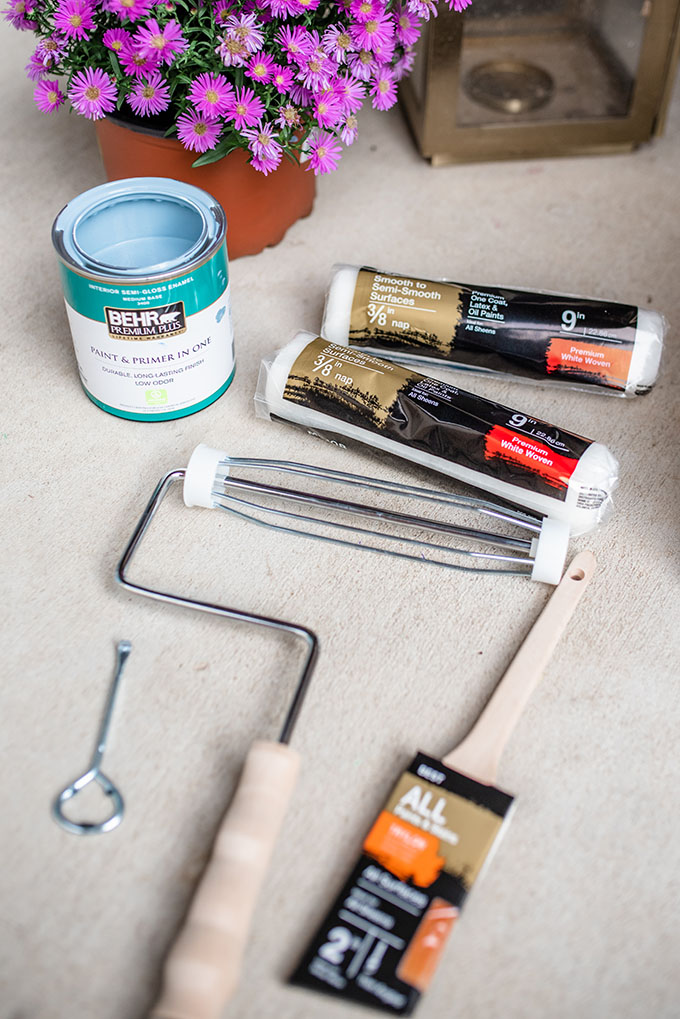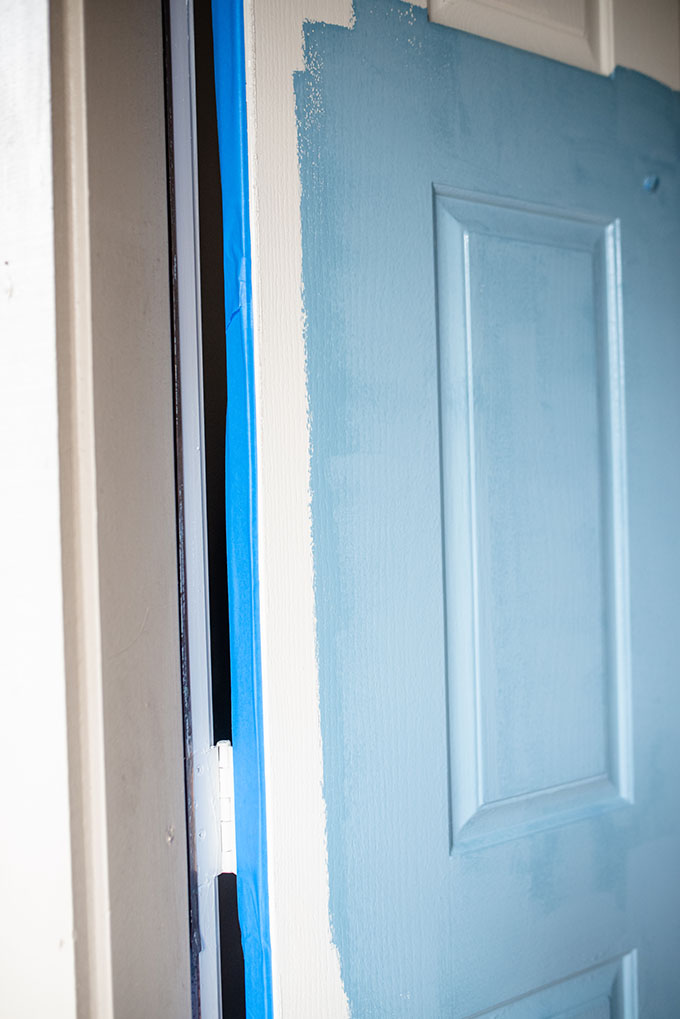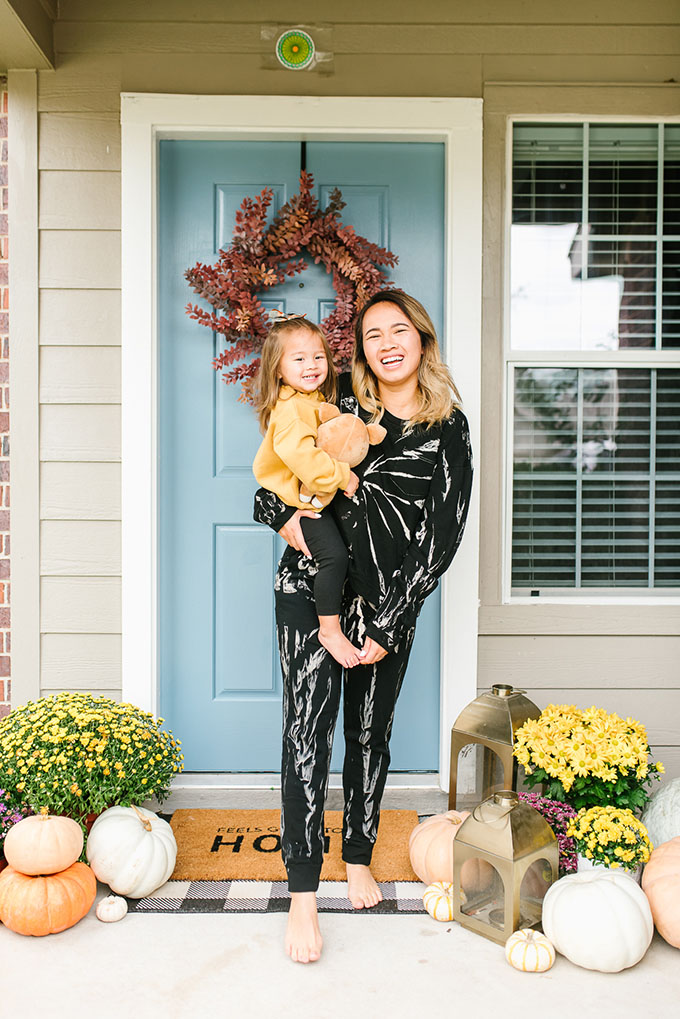 BEHR PAINT // BRUSH SET // WREATH // DOOR MAT // CHECKERED MAT
I'm so excited to share our front door reveal today! I've been wanting to do something about our front door for over a year and I finally got the time to do it. With all of our other house purchases, keeping the budget below $100 was important. All our entry way needed was a little painting and fall touches. I've always been a fan of blue colored doors because it feels inviting. It's an easy color that last year round so if you're decorating for spring or Christmas, it ties in really well. When it comes to painting, I'm a beginner and with this project, it's so easy that anyone can do it! I wanted to share all the tools I used and steps.
TOOLS
BEHR WHITE PAINT: 1 QT PAINT & PRIMER IN 1 DOLPHIN BLUE
BEHR BLUE PAINT: 1 QT PAINT & PRIMER IN 1
HOW TO PAINT YOUR FRONT DOOR
STEP 1: Clean off the areas that you're going to paint with a damp cloth
STEP 2: Put the painters tap along the borders or any areas that you are afraid the brush might brush over
STEP 3: Pour your desired paint into the paint tray and use a long paint roller to paint your door. I started in sections and made my way up. Be sure it's not too thick and that your paint isn't dripping
STEP 4: After painting, use a small brush to get any hard corners and touch up on areas that you may have  missed.
STEP 5: Let your door dry with it being open for at least 2 hours before closing the door
DOOR TRIM
For the door trim, you're going to repeat the steps but make sure its 24 hours after you painted the door to ensure that the paint is dry when you close the door.
This entire project took me less than 2 days and made the world of a difference for our entry way!
Thank you so much for reading!
xx,