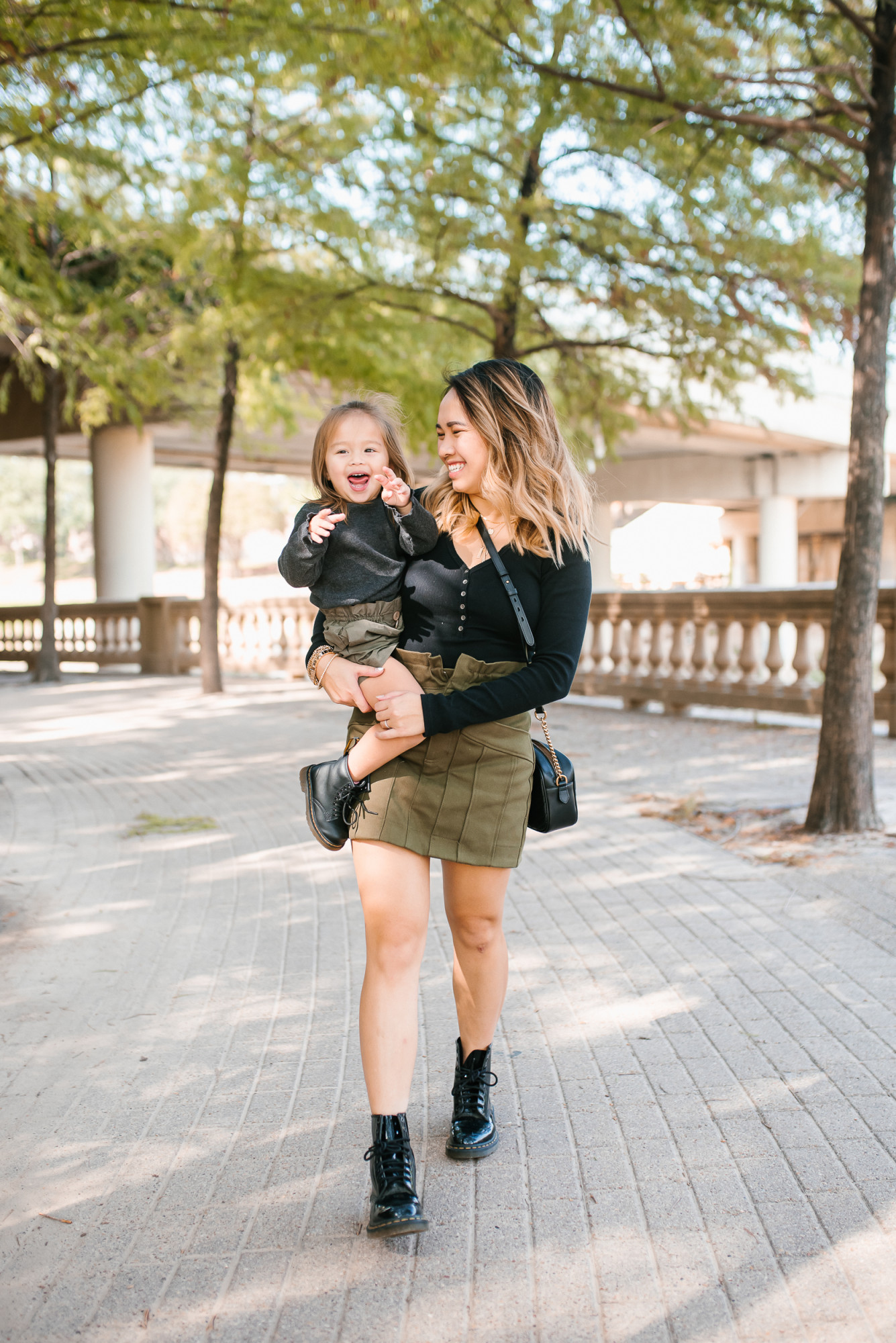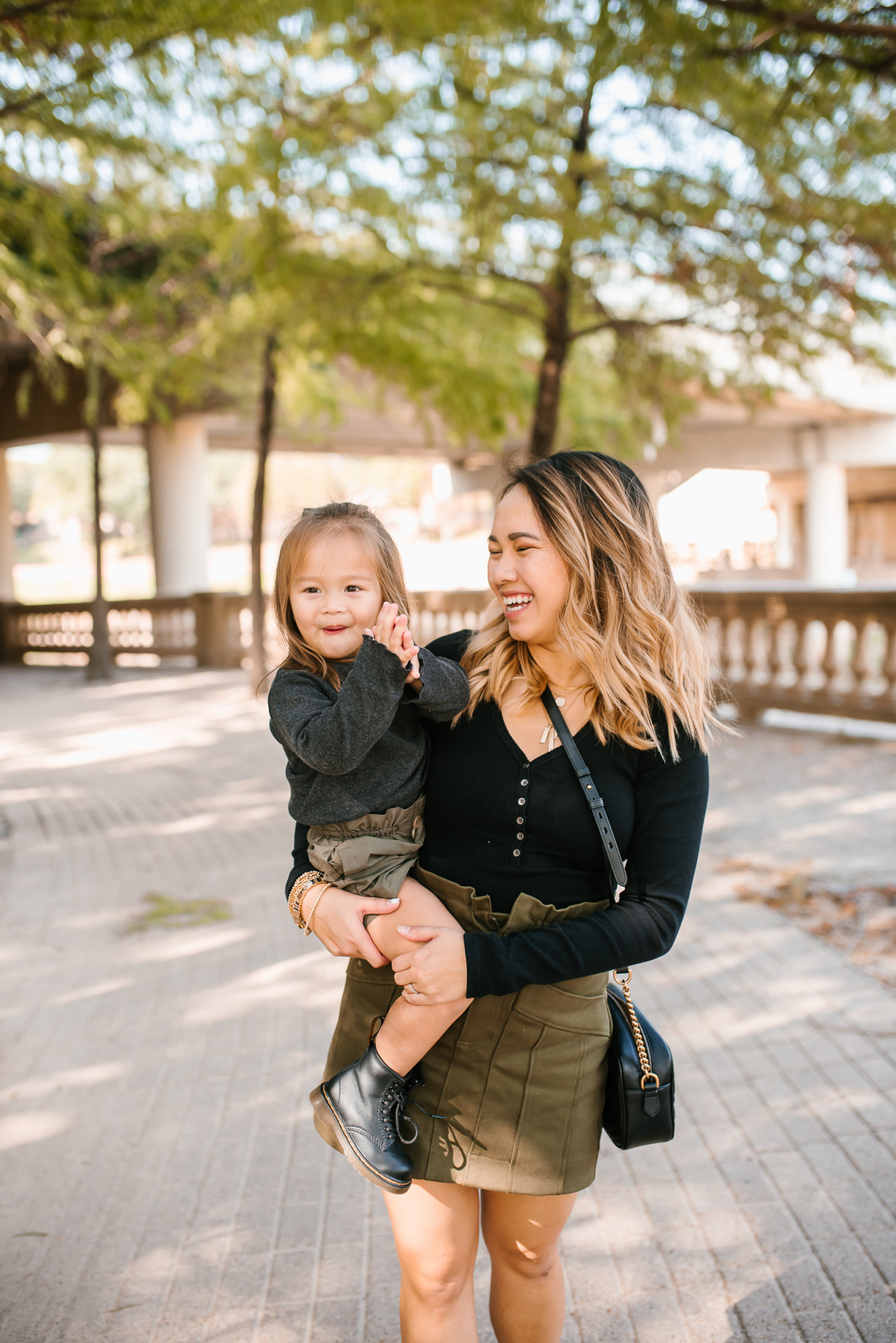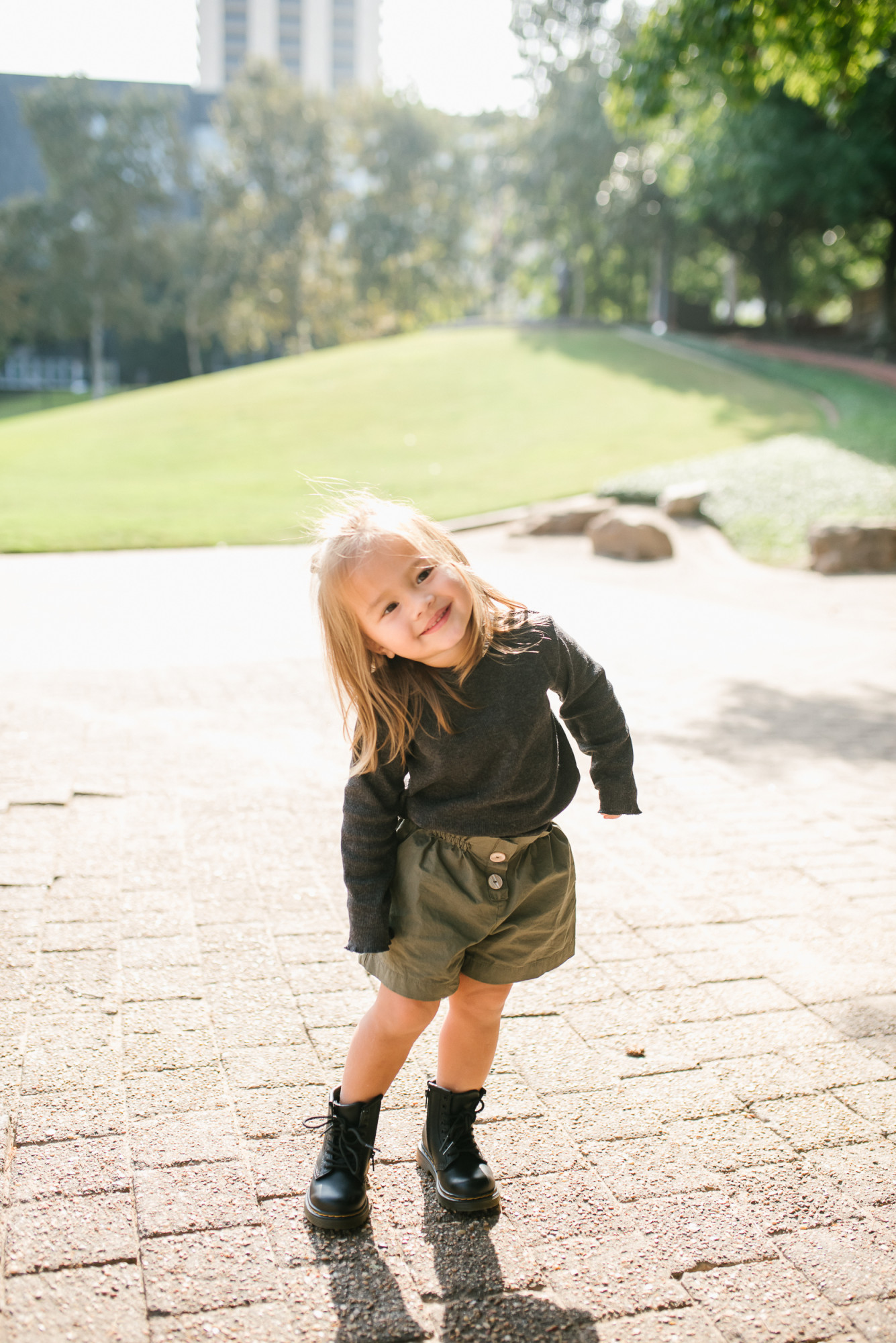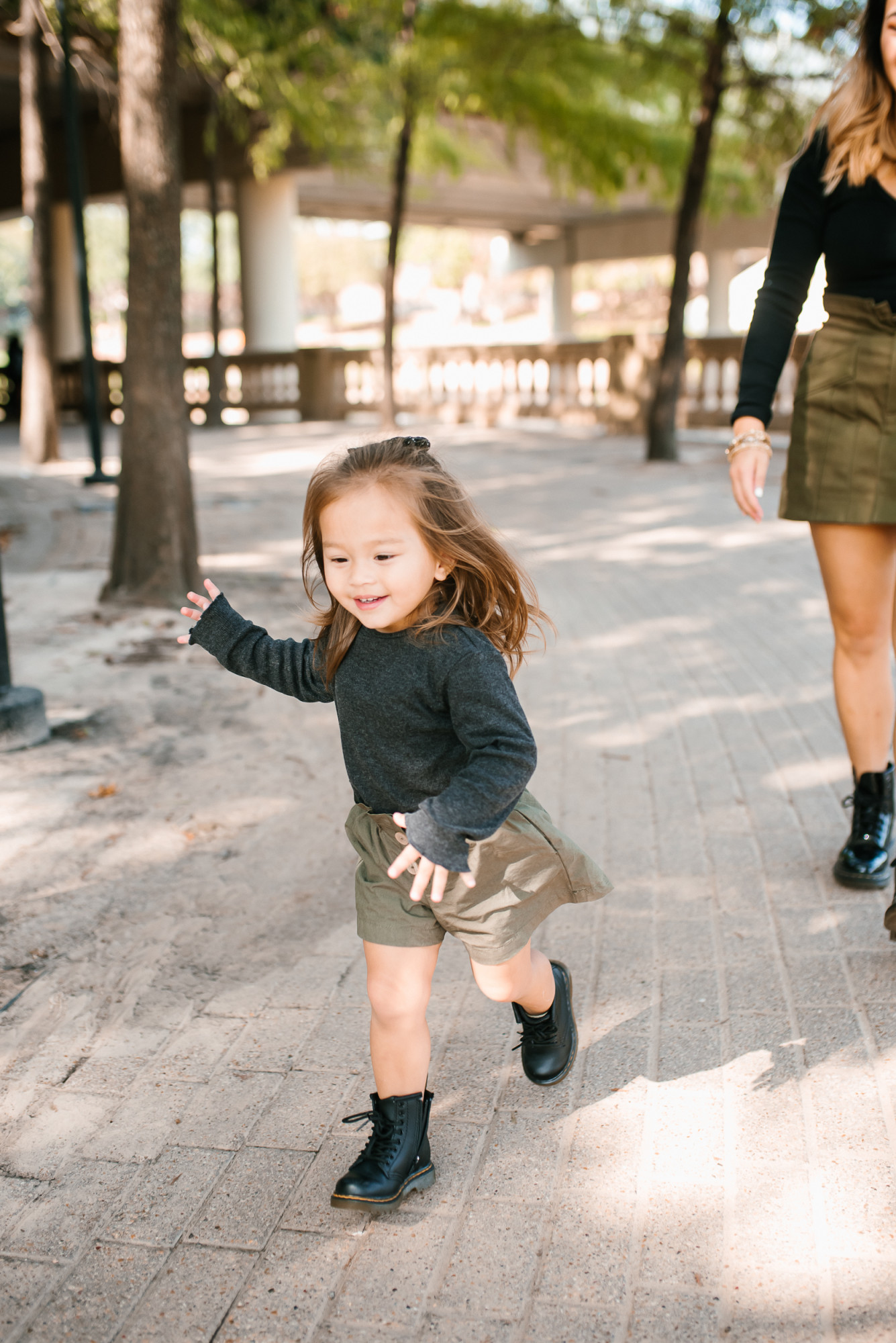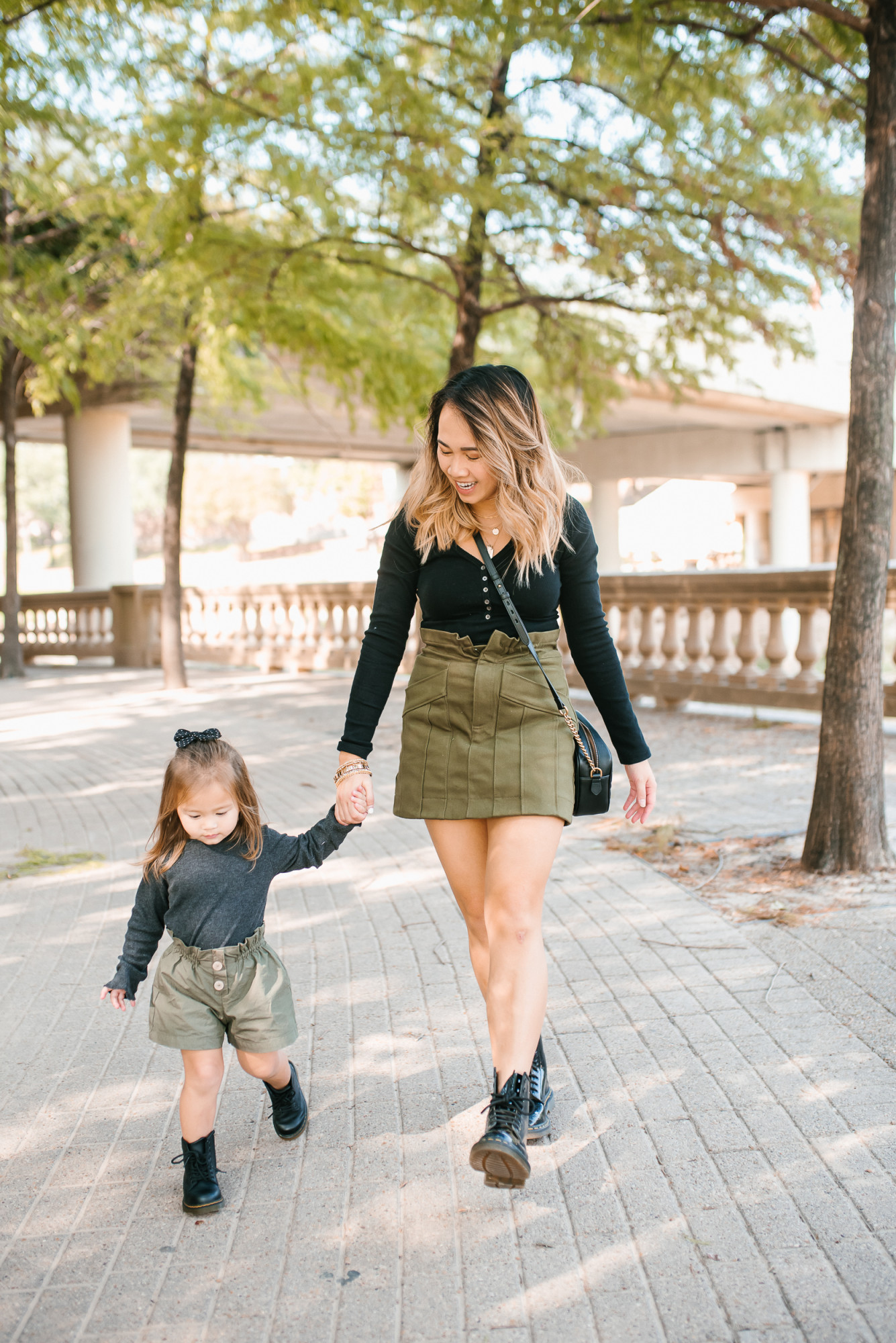 It has been way too long since Chloe and I have shared a mommy and me look.
Typically our Mommy and Me outfits are more on the dressy, girly side so I wanted to share something with a little more edge to it. When it comes to Mommy and me outfits, as long as the colors and prints are they same, you're twinning.
I grabbed these pieces from Zara last month and the weather finally got cooler for us to be able to wear long sleeves. Zara has always been one of my favorite places to get trendy children's clothes. Chloe's top and and shorts are both under $20. I splurged a bit this summer on her shoes and she LOVES them. They are the type of shoes that held up extremely well. I sized two sizes up so that she'll be able to wear them for a long time. I stole my shoes from my sister but I'm pretty sure it's time to get my own pair. That's what sisters are for, right?
Thank you so much for reading!
xo,
Annie