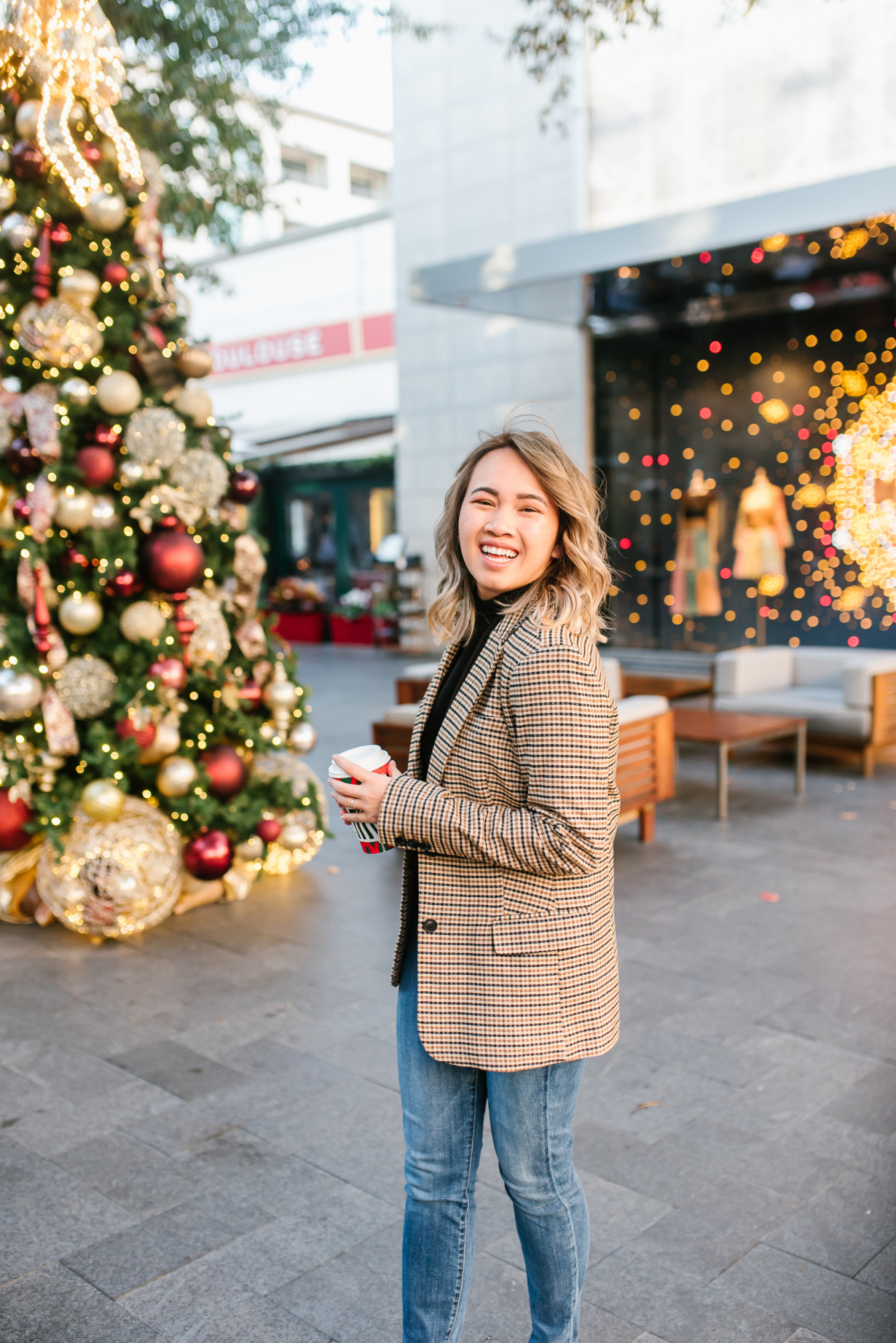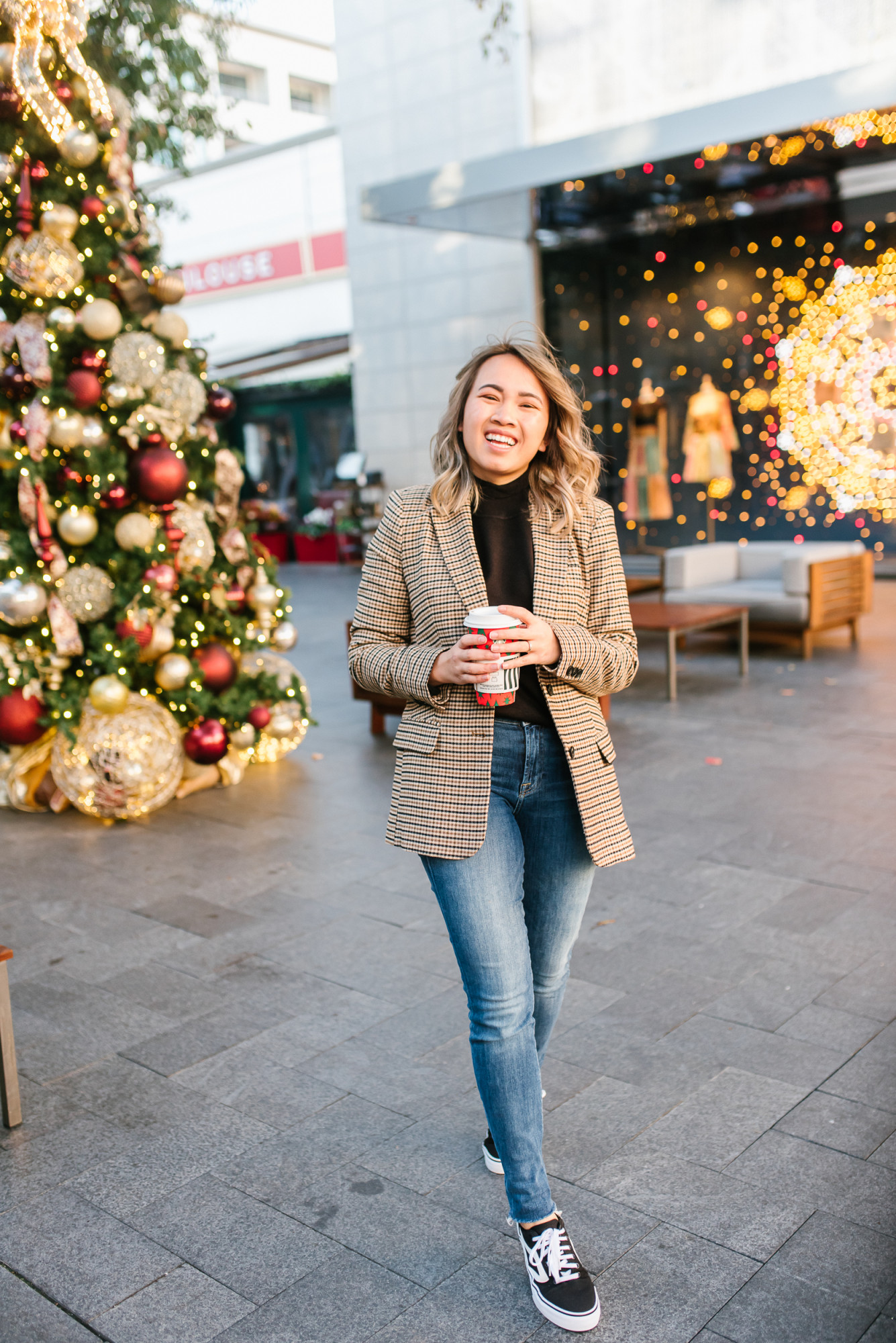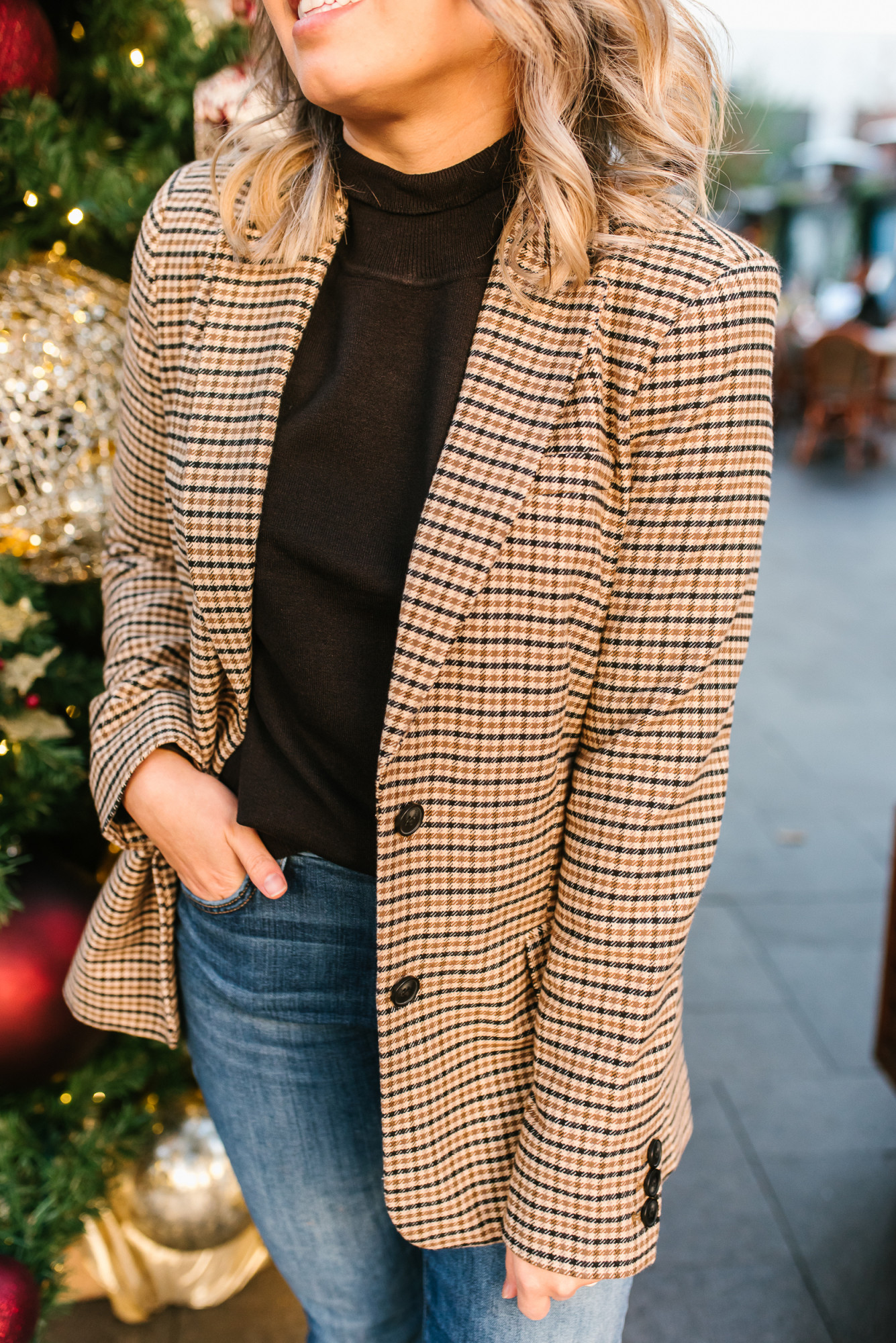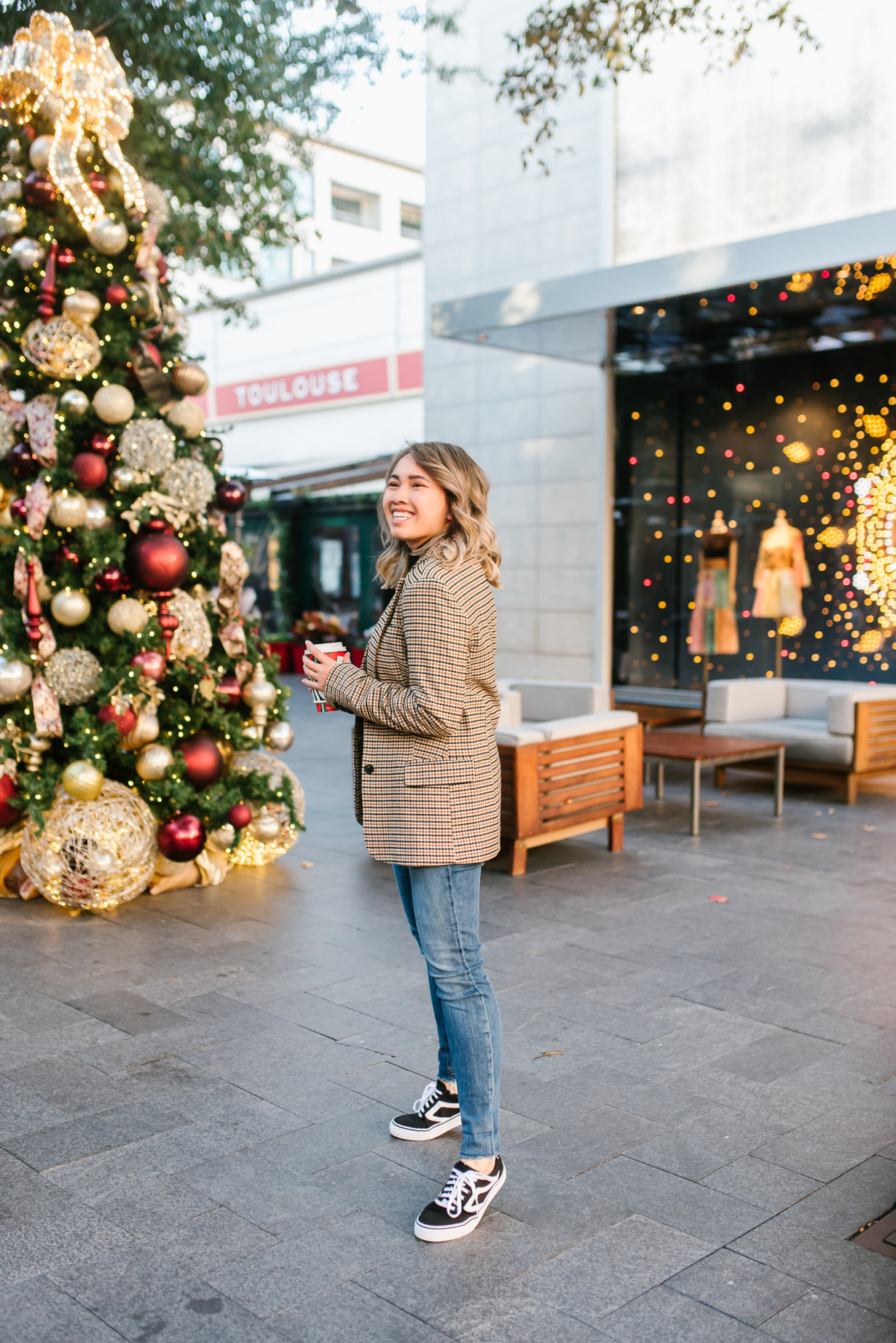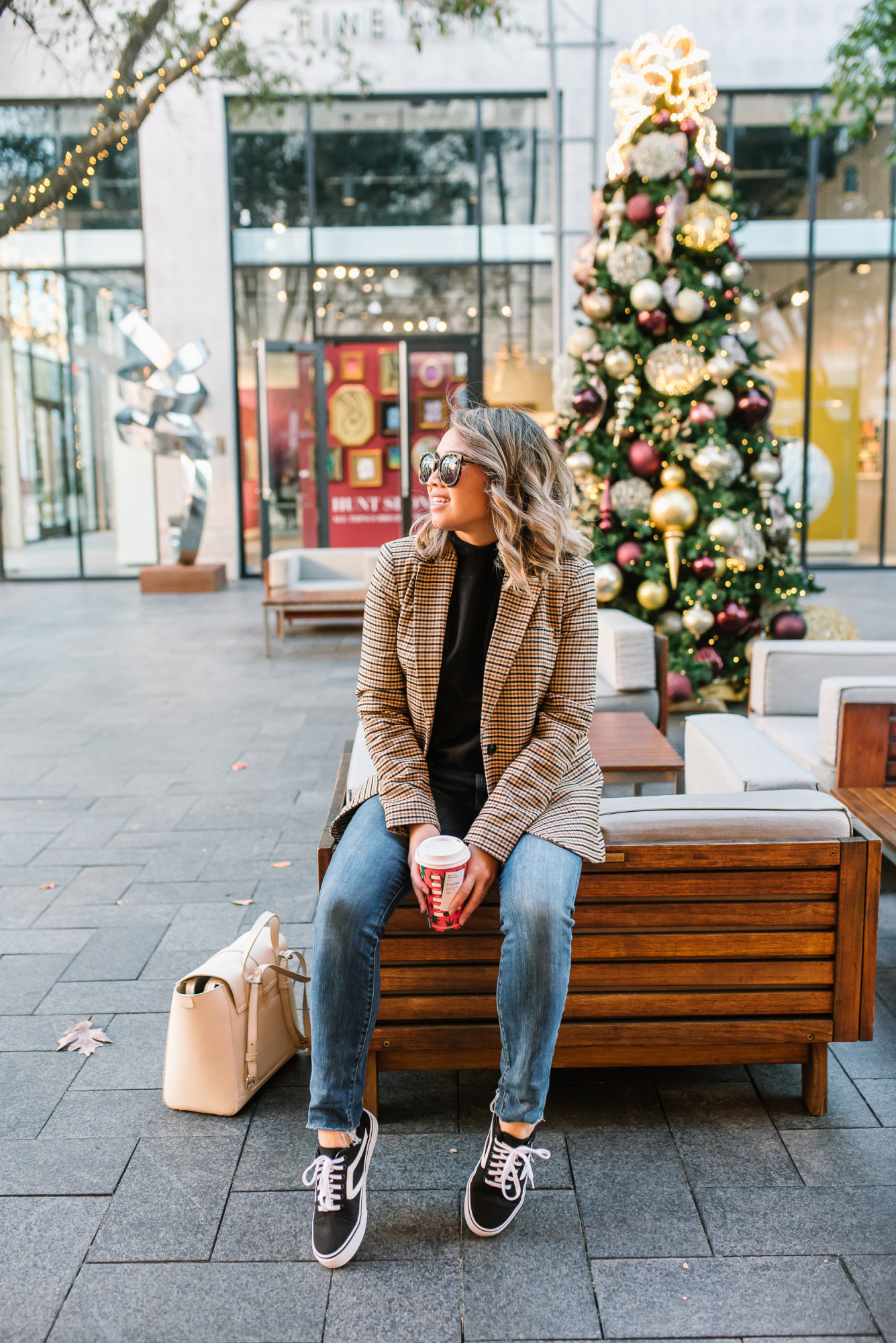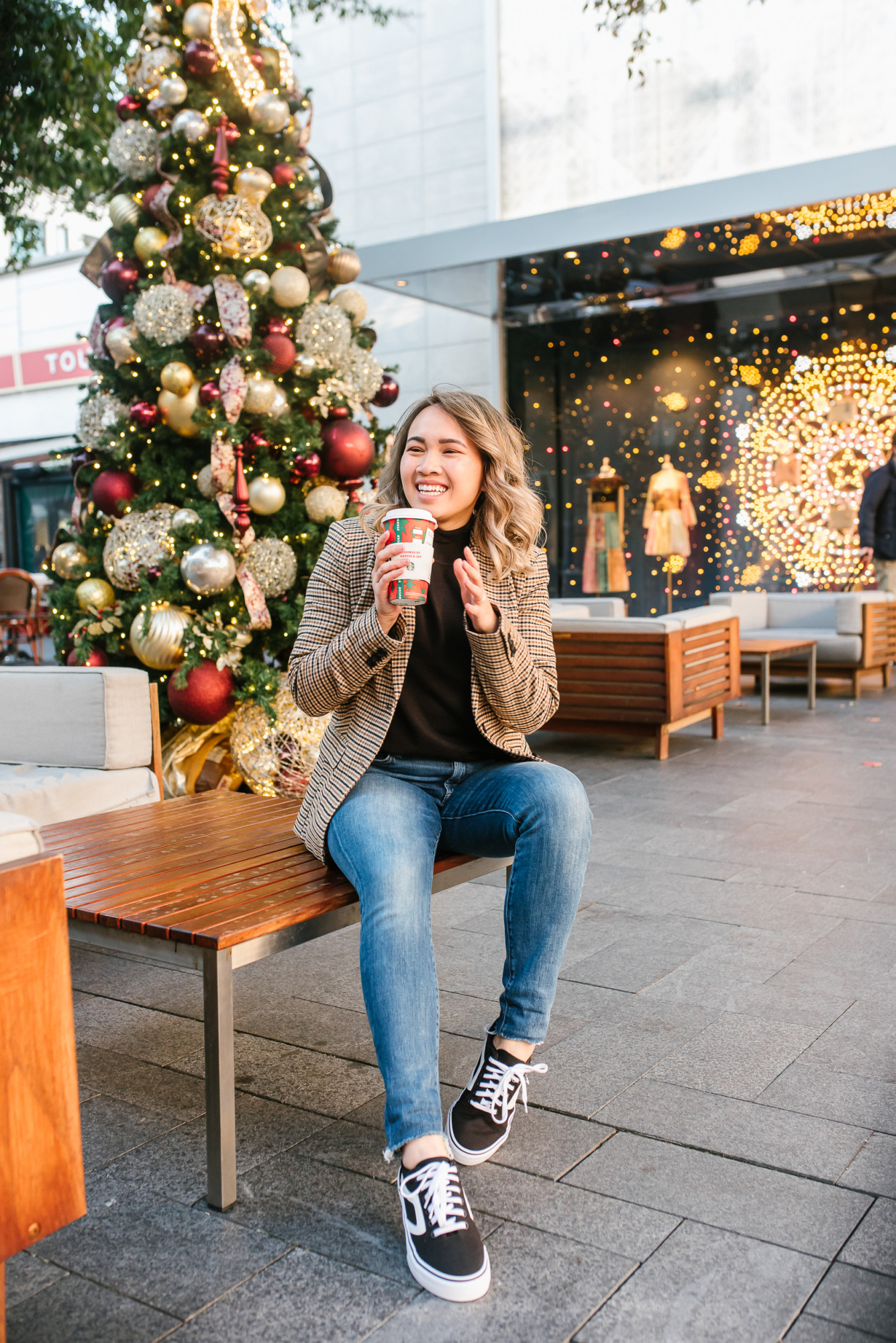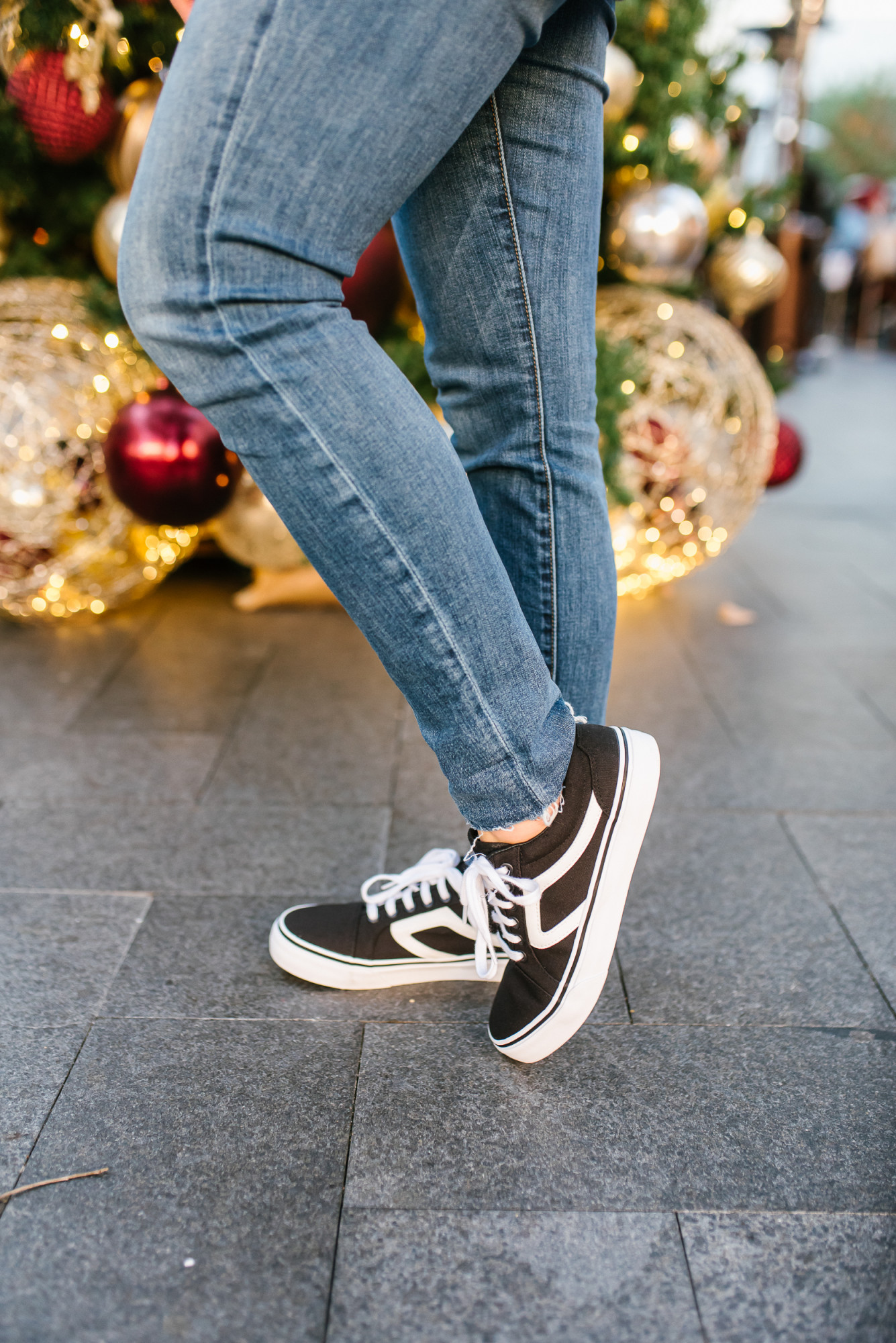 Working from home has definitely taught me a lot this year. Patience, organization, accountability and feeding kids while doing emails! Who knew we could do it all! Learning how to dress properly and what is appropriate to wear to work was one of the first things I learned when I got my first job. To see how "professional" attire has changed so much in the last 2/3 years has really surprised me. Today, it's all about business casual and being comfortable with what you're wearing. Instead of focusing on heels that hurt, most jobs allow you to wear business casual sneakers, like this comfortable pair. I'm all for it and feel that it should have been this way longer!
I started wearing blazers last year when I saw how it could be dressed casually and never looked back. Walmart Fashion has been staying on top of so many trendy pieces while keep a really good staples collection. When I saw this blazer at Walmart, I grabbed it and ran. I didn't even try it on before I checked out. It's beautifully made and thank goodness it fit perfectly (wearing an XS). I styled it with this black turtleneck because you can never have too many basics. I love my black turtlenecks because I can style them with skirts, jeans, cardigans, coats, and blazers. This one only goes for $11. Then my current shoe fav; sneakers! I didn't start wearing sneakers outside of working out until this year and I feel that they go with everything. Clean and sleek sneakers are the way to go when dressing business casual.
Whether you're shopping online or choose curbside pick up. Walmart makes it easy by offering Contactless Curbside Pickup and Delivery, where they've added thousands of more items to choose from for your next work outfit, last minute holiday gifts, or groceries. There's also free NextDay Delivery on eligible items until Dec. 21 at 2 pm local time! If you're doing things last minute like me Walmart does offer Express Delivery if you order by 1pm through Dec. 24 for delivery in two hours or less!
What is your work outfit looking like these days? Even though I'm free to work in pajamas, getting a cold coffee and dressing for the day makes me mentally prepare for a good work day. In the past year I've learn on how to keep a healthy work life from home that I hope will help you all too.
6 TIPS ON HOW TO HAVE A HEALTHY AT HOME WORK HABIT 
Schedule group work calls once a week or biweekly. We're all working alone from home and it's nice to stay connected to our co workers and work as a team.
Wake up early to enjoy your breakfast, coffee, and get dressed. Let your brain and body have time to prepare for the day. I use to wake up and immediately get to work. I noticed that I would get tired in a matter of an hour.
Eat healthy snacks and water regularly throughout the day. You can also set a timer to have a snack in case you forget
Plan your week and days in advance. Things seem to keep coming up last minute so keeping ahead of the schedule will prevent last minute work.
Drink a lot of water! I love that this one has a tracker.
Go for a walk and take your breaks. By break I mean taking some time to yourself, not cleaning up the home or cleaning. Take a mental break to rest and finish the rest of the day strong.
*Thank you Walmart for sponsoring this post. As always, all opinions are my own