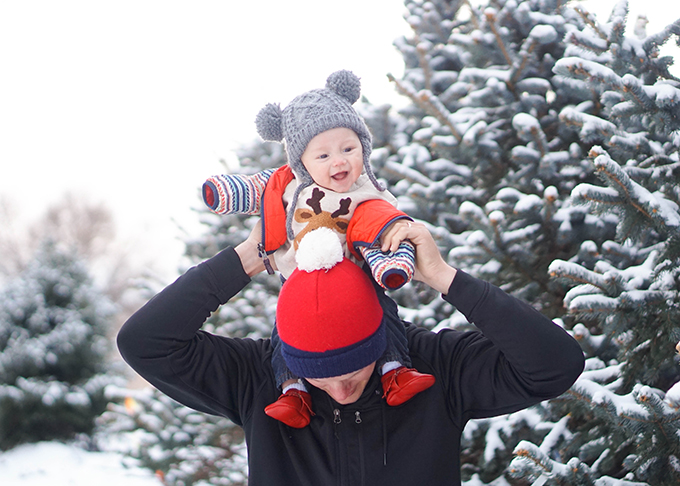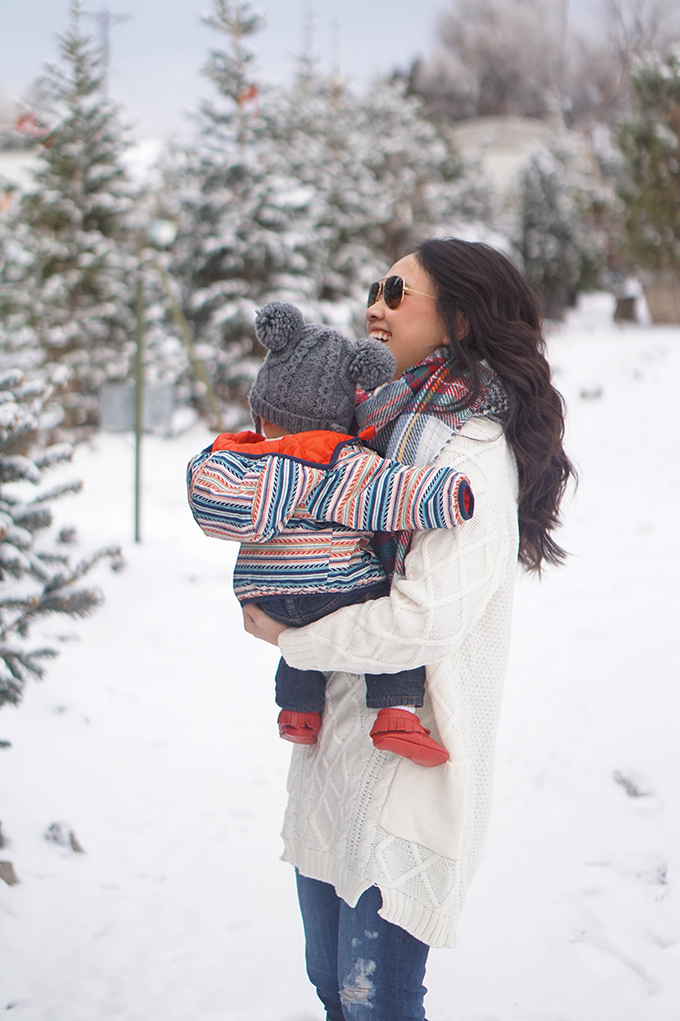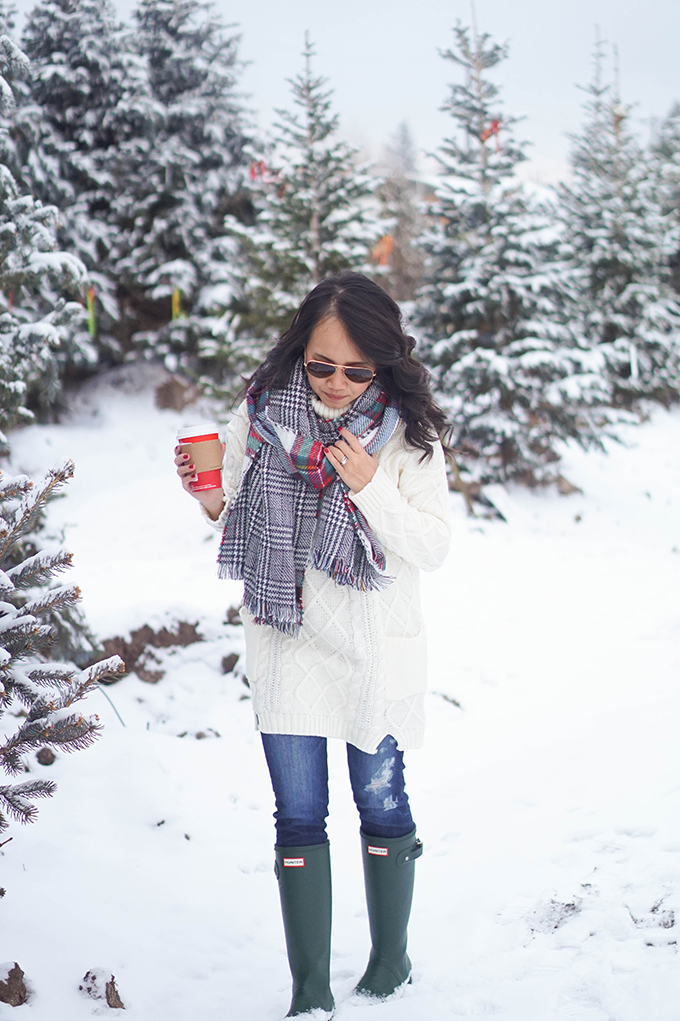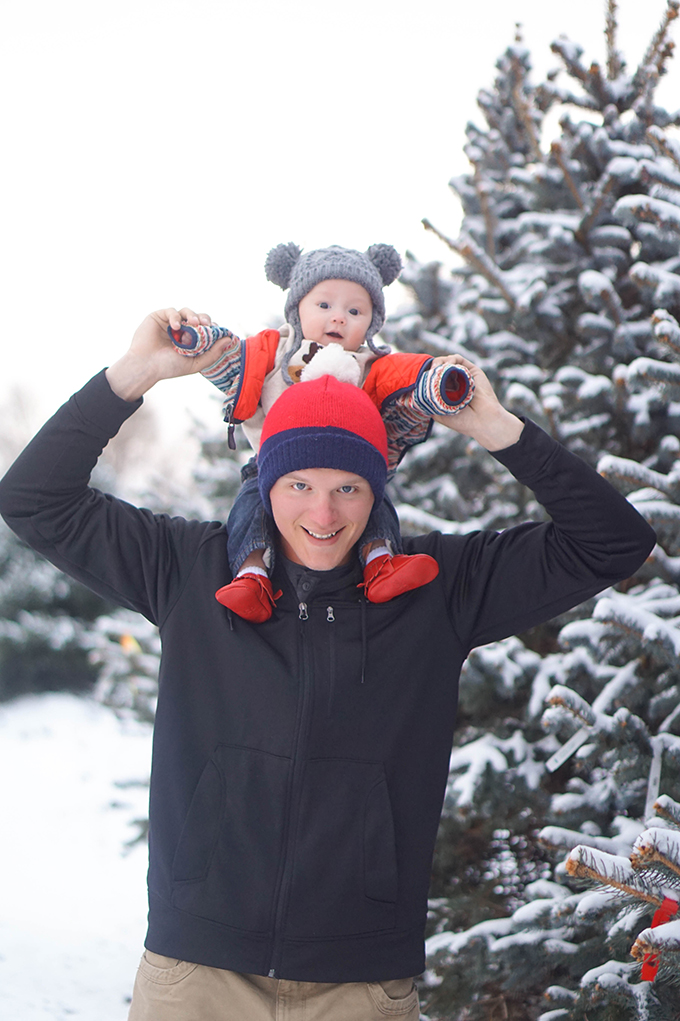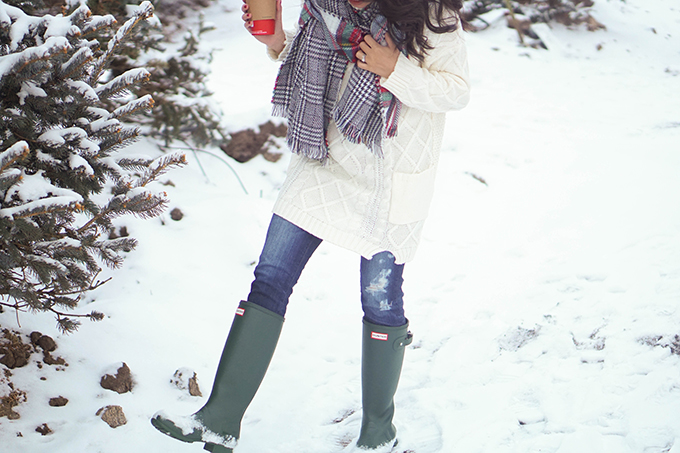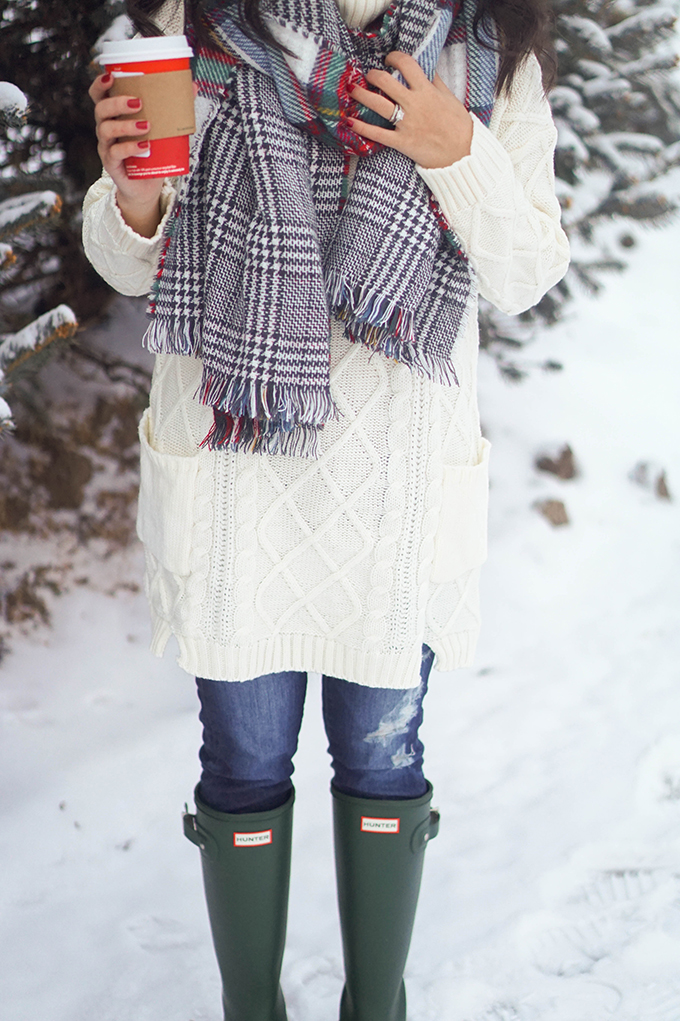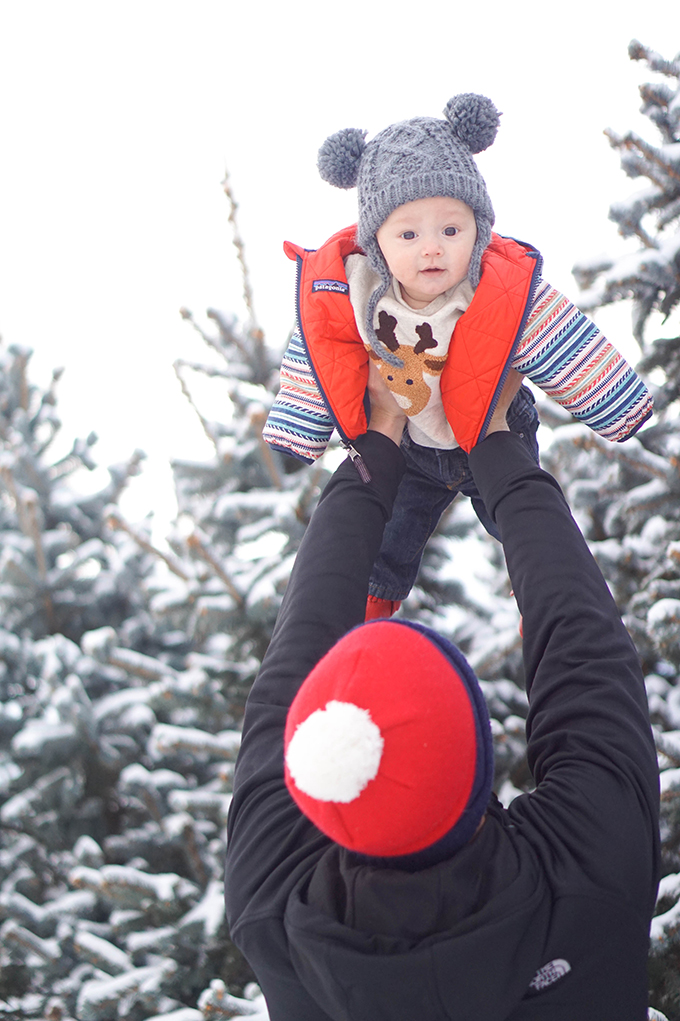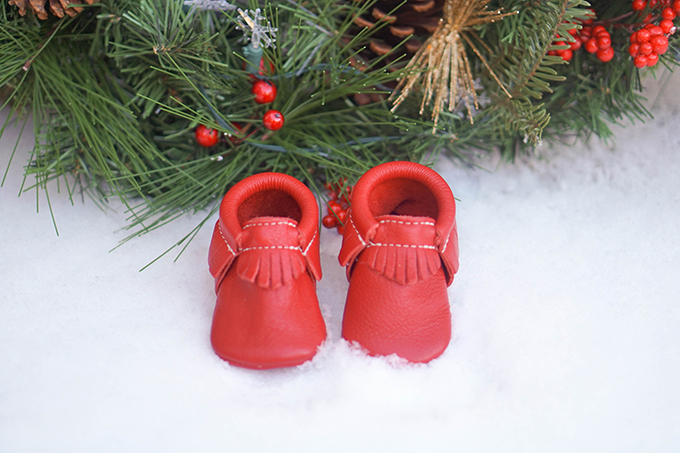 I hope you all are having a great week! I've been patiently waiting at my door for all of the things I ordered on Cyber Monday. My mailman probably thinks I'm crazy!
Tommy and I are starting new family traditions and one of them includes picking out a Christmas tree. The local tree farm that we went to was beautiful!! We had so much fun walking around and lifting Liam up in the air. I wanted to have a festive look, so I wore a thick
cable knit sweater,
layered it with my Christmas colored scarf, and completed the outfit with
green boots
.
I love dressing Liam up during the cold seasons. There is nothing more adorable than baby winter clothes and shoes. When I saw these
cherry colored moccasins
, I instantly fell in love. They are so perfect for the holidays. Freshly Picked shoes has always been a favorite of mine. Liam's first pair of shoes were the crib mocs in weathered brown (he wore them until he was 4 months). Liam skipped size 1 and went straight to size 2. He can wear them with or without socks and they still fit perfectly. My two favorite things about FP mocs are the high quality soft leather and the elastic straps that prevent them from falling off! He is starting to pull off all of his socks and shoes and it's so frustrating. His moccasins are the only things that stay on his little feet! They also give him that traction he needs when he's standing on slippery surfaces. I honestly don't know what I would do without them… Mini practically lives in Freshly Picked moccasins.
I highly recommend getting a pair for your little one this holiday!
xo,
Annie

Thank you
Freshly Picked
for sponsoring this post! All opinions are mine.