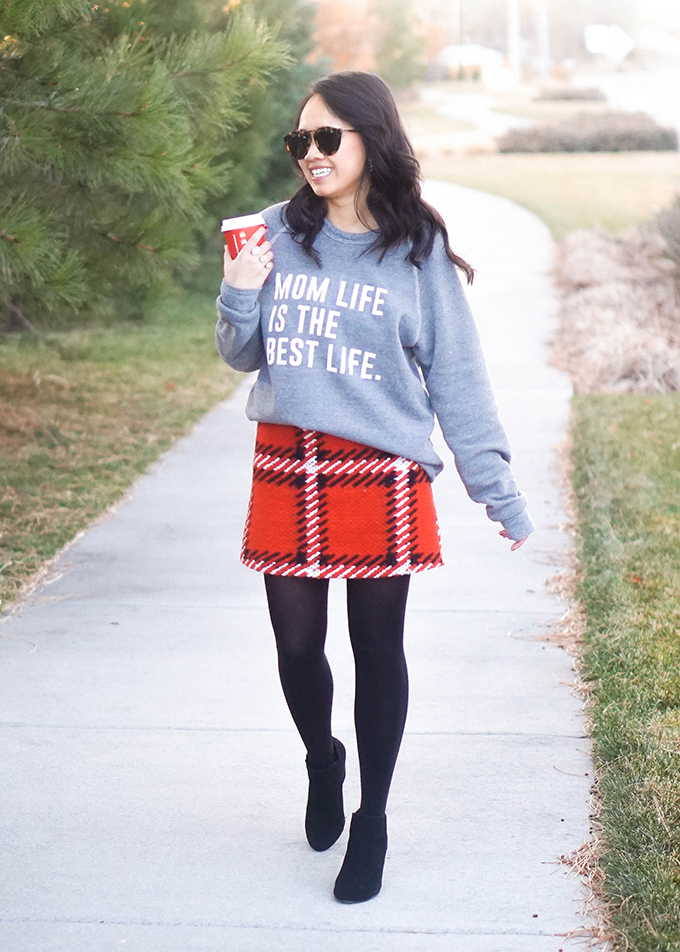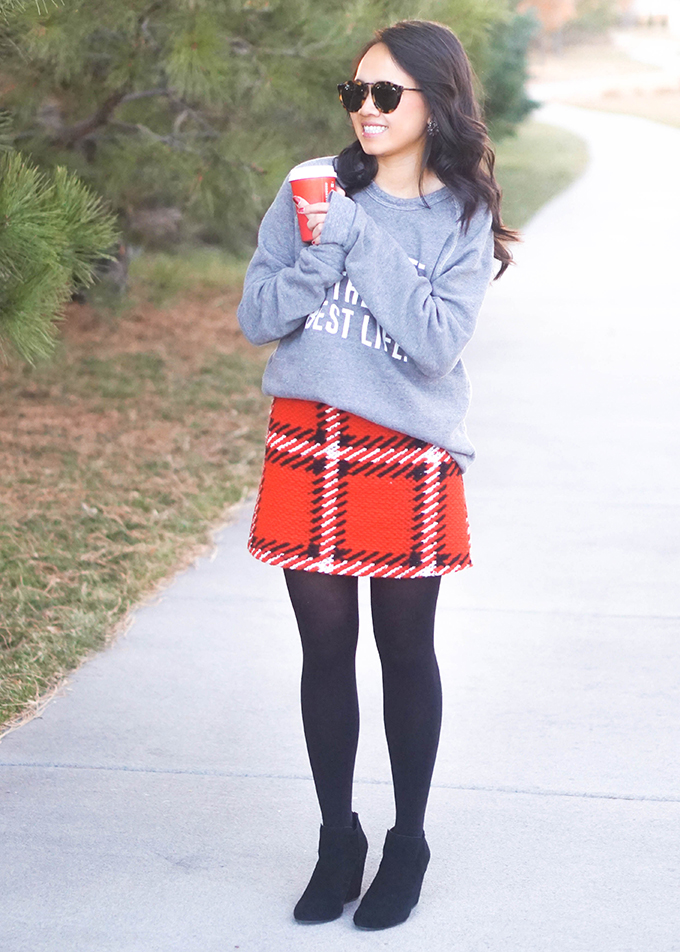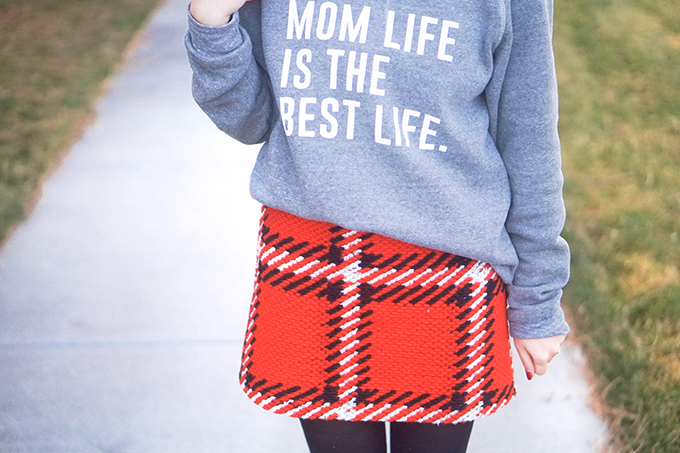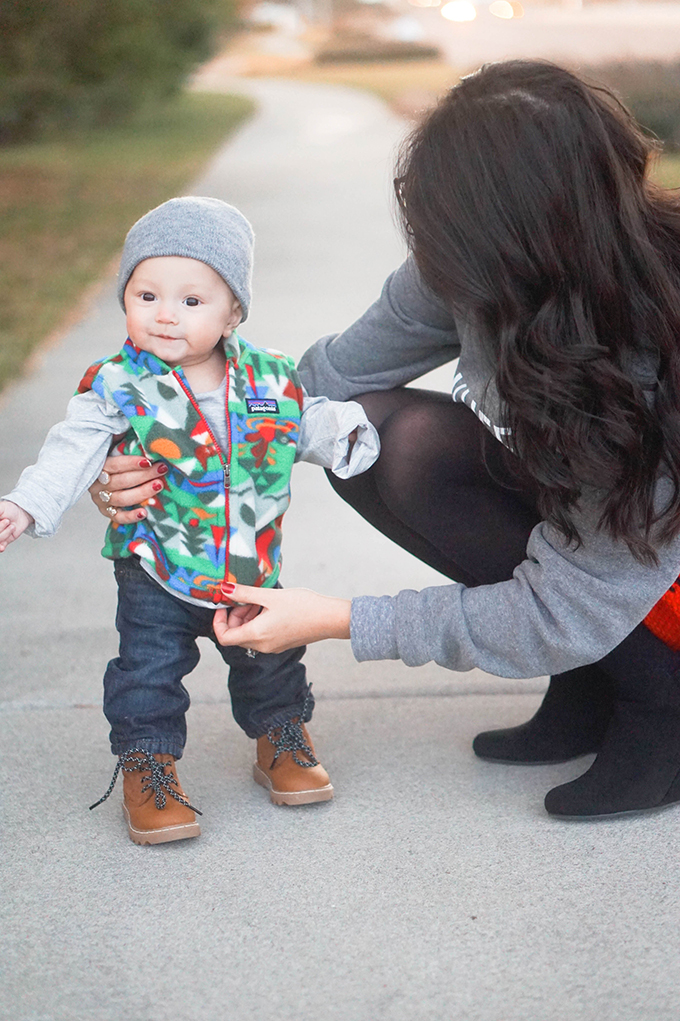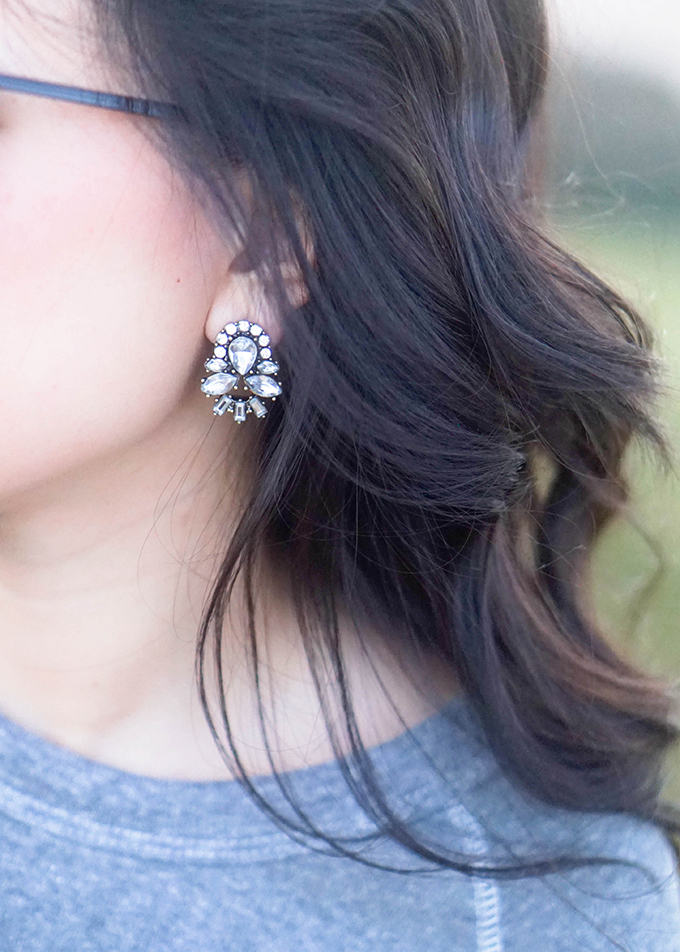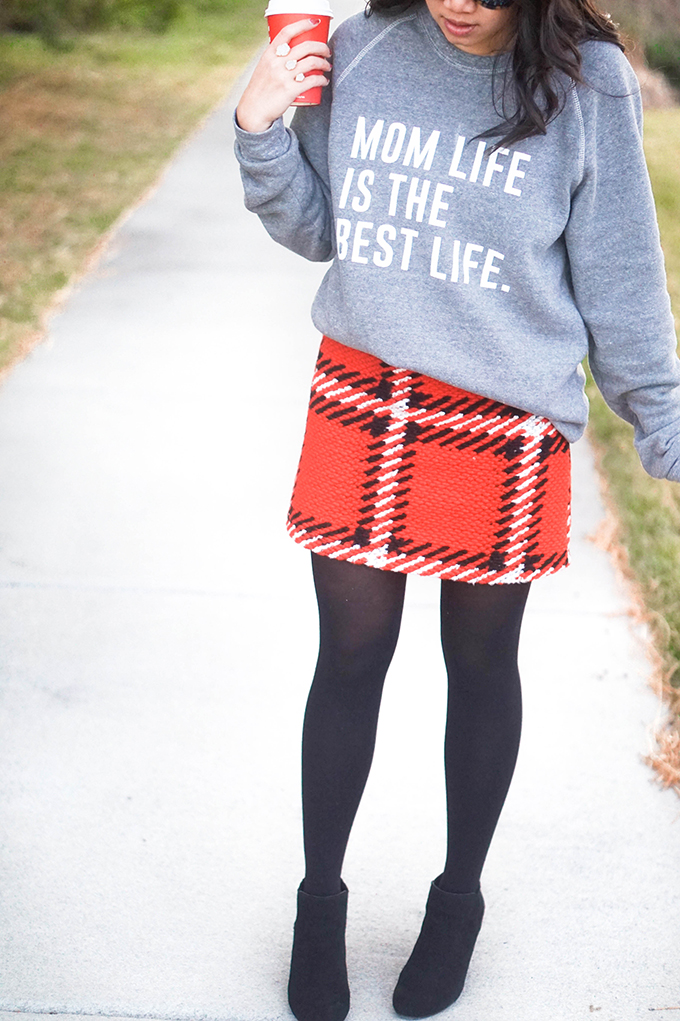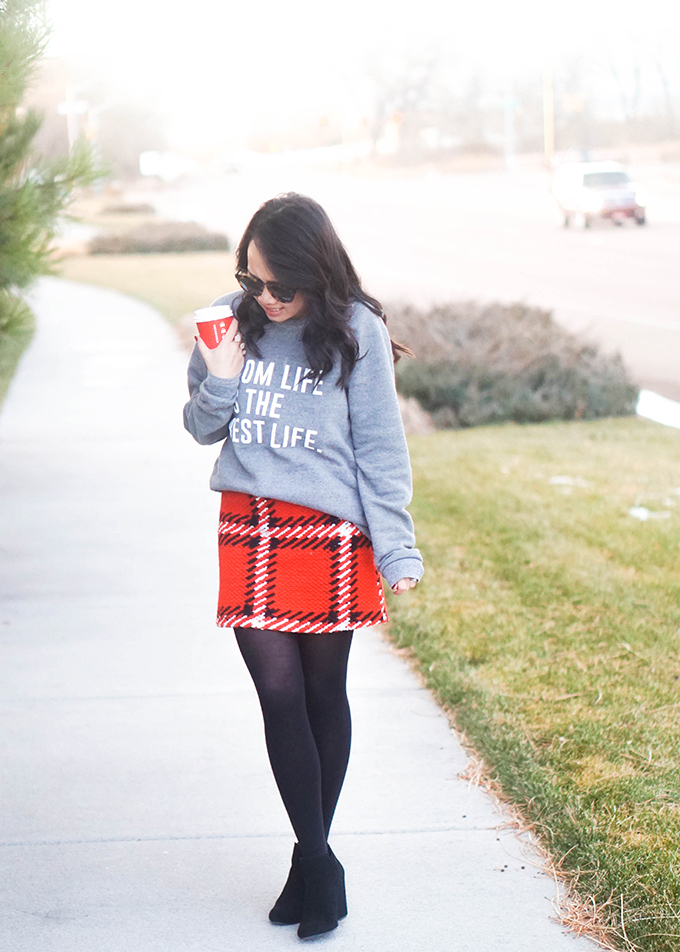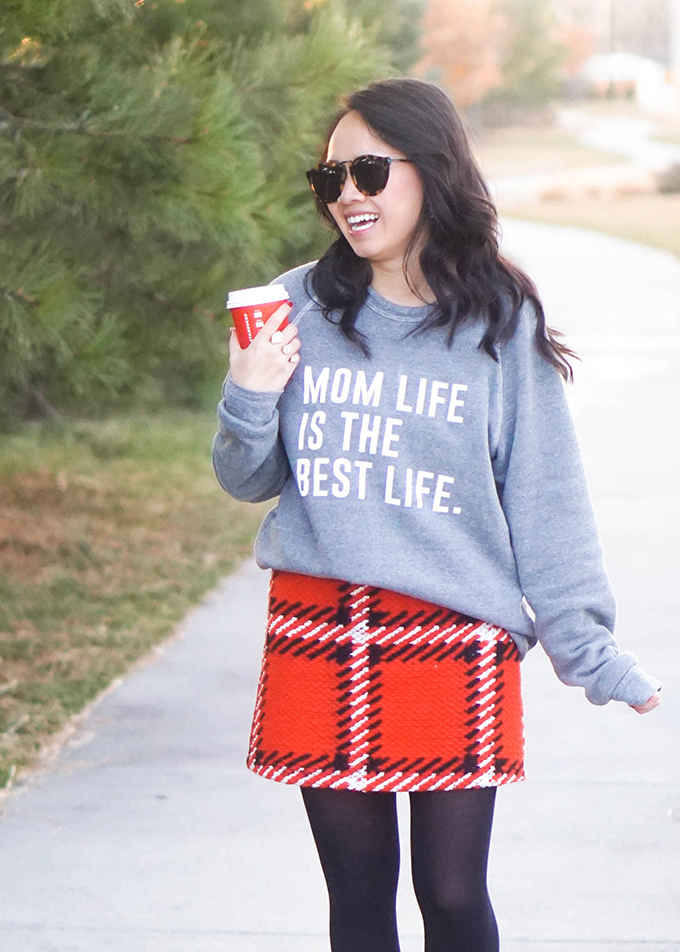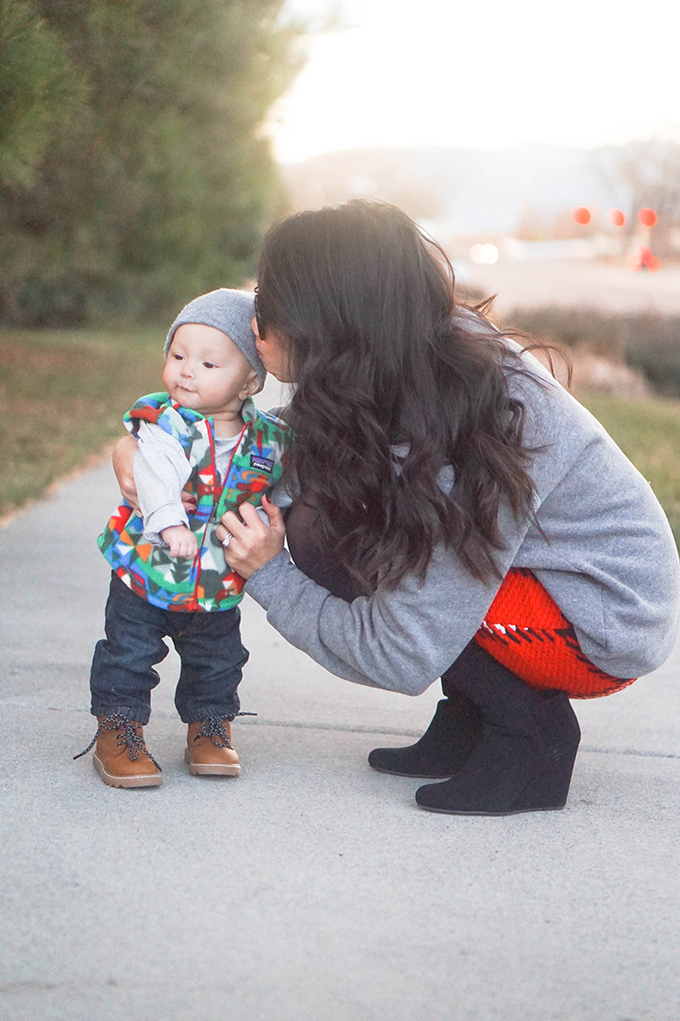 Can y'all believe that Christmas is in 16 days?! I don't know if it's because of the holiday season, but I've been drawn to everything red lately.
When I saw this
skirt
, I knew that it had to be mine. (It definitely runs a little big, so I would size down.) I love A-line skirts; they are so flattering on me compared to others. This festive skirt could easily be dressed up for holiday parties but I wanted to keep it more casual, so I paired it with a
cute sweatshirt
.
I've never actually owned a "cute sweatshirt", so when I got this in the mail, I immediately threw it on (and didn't take it off for 3 days…)! A sweatshirt can definitely be worn in more ways than pajama wear. Pair it with some ripped jeans and pumps to give it that effortlessly chic look or layer it with a plaid undershirt and booties for a more casual outfit. The possibilities are endless!
My favorite posts are the ones with Liam in them. I love this little boy so much! We started giving him baby food this week and it's the most adorable funny thing ever. He is growing up SO FAST!! Liam is about to be 5 months and I cry just thinking about him turning 1. Being his mom is such a blessing, I don't know what I did to deserve him.
Thank you for reading!
xo,
Annie