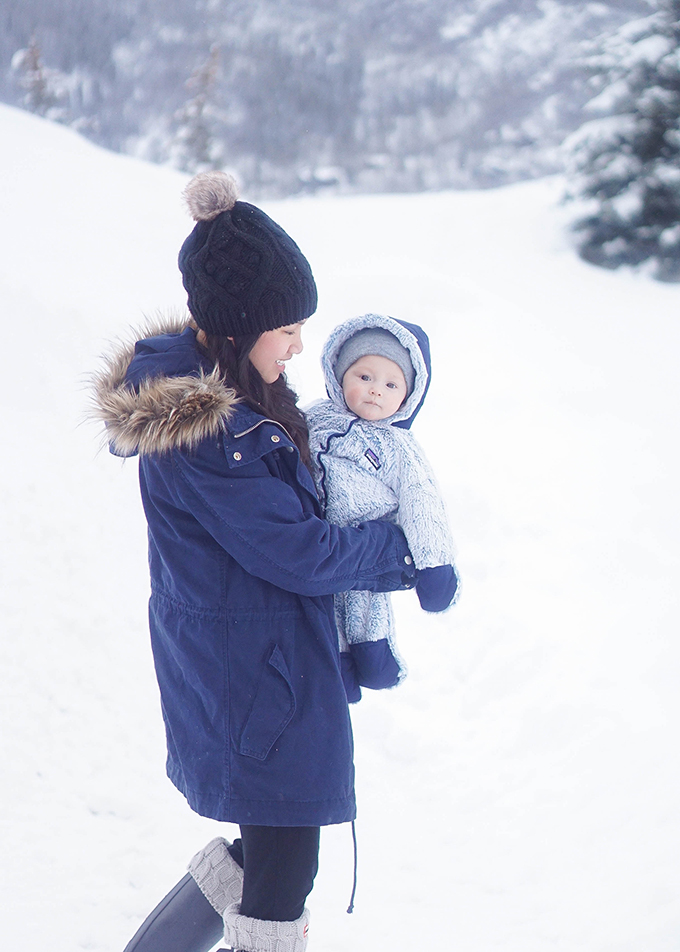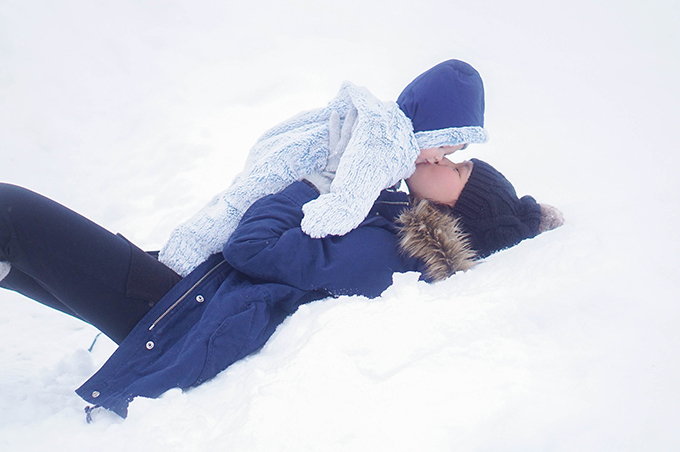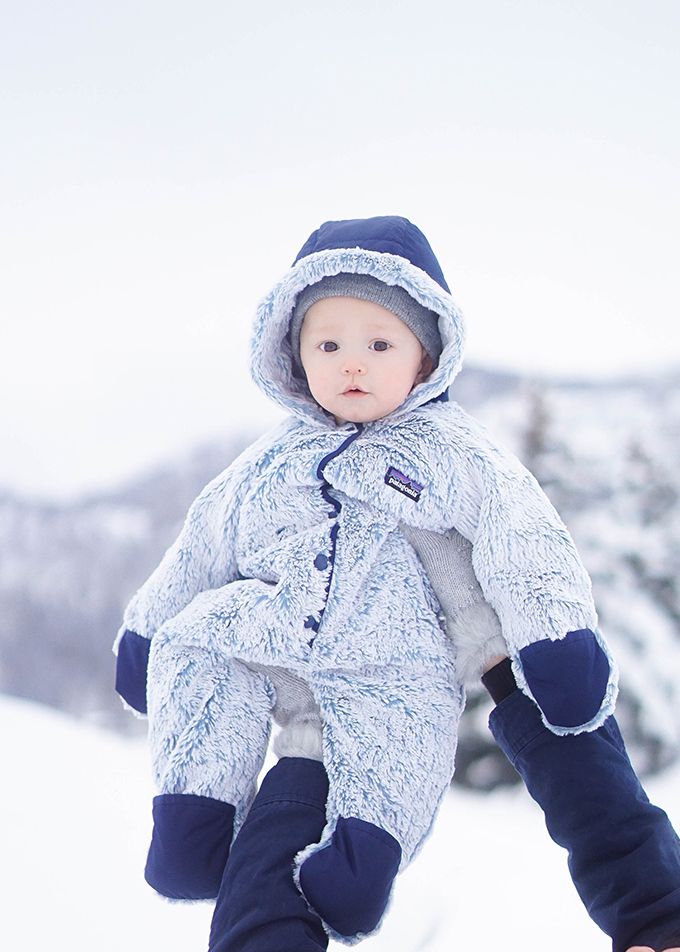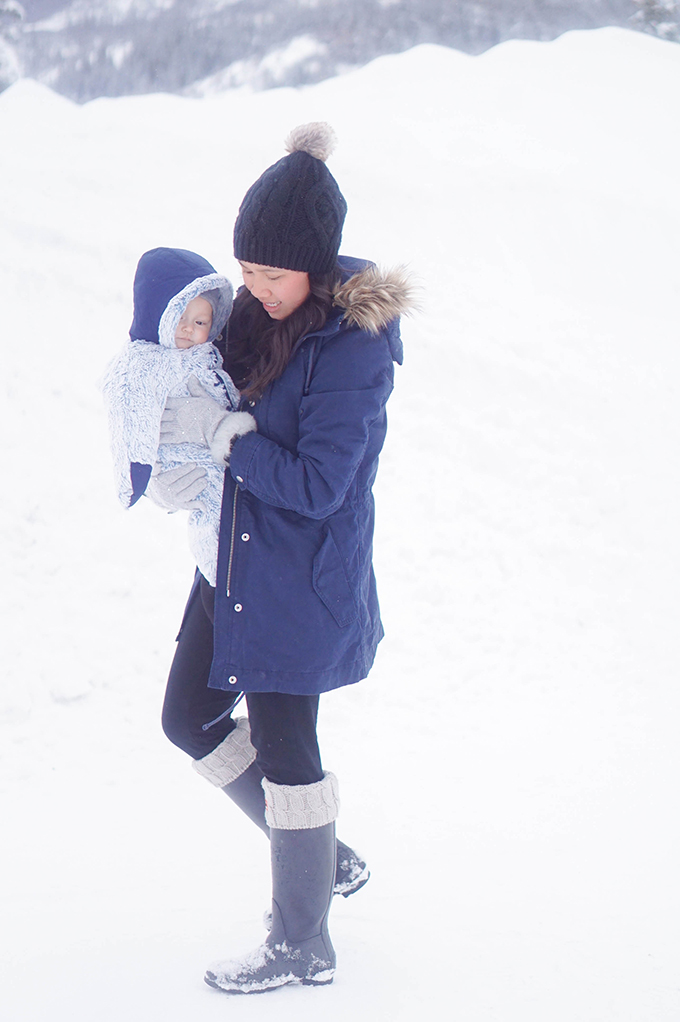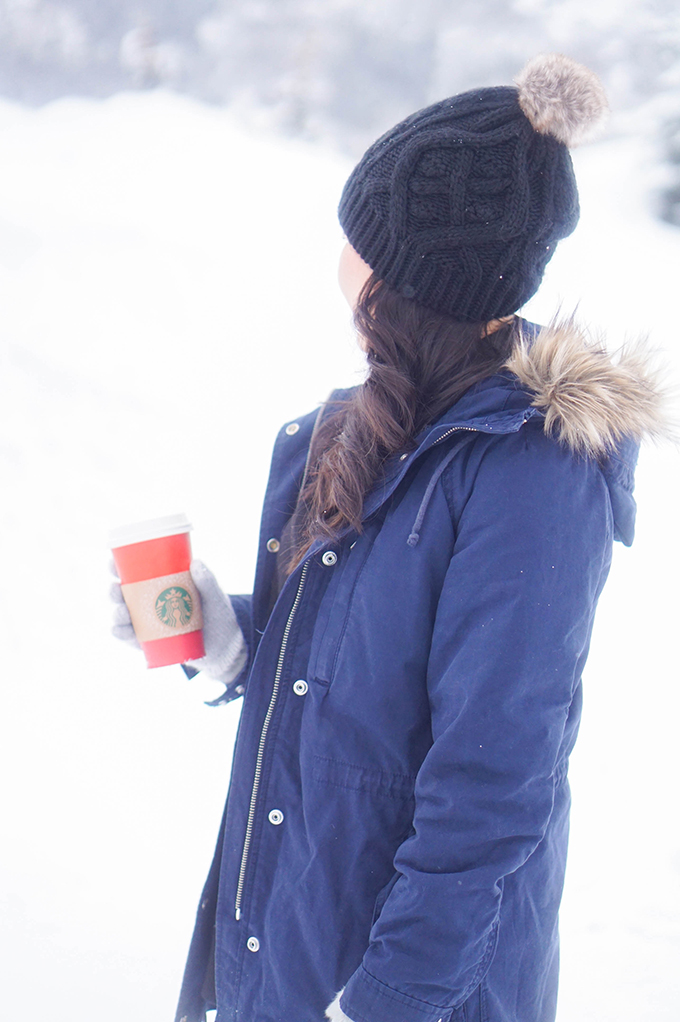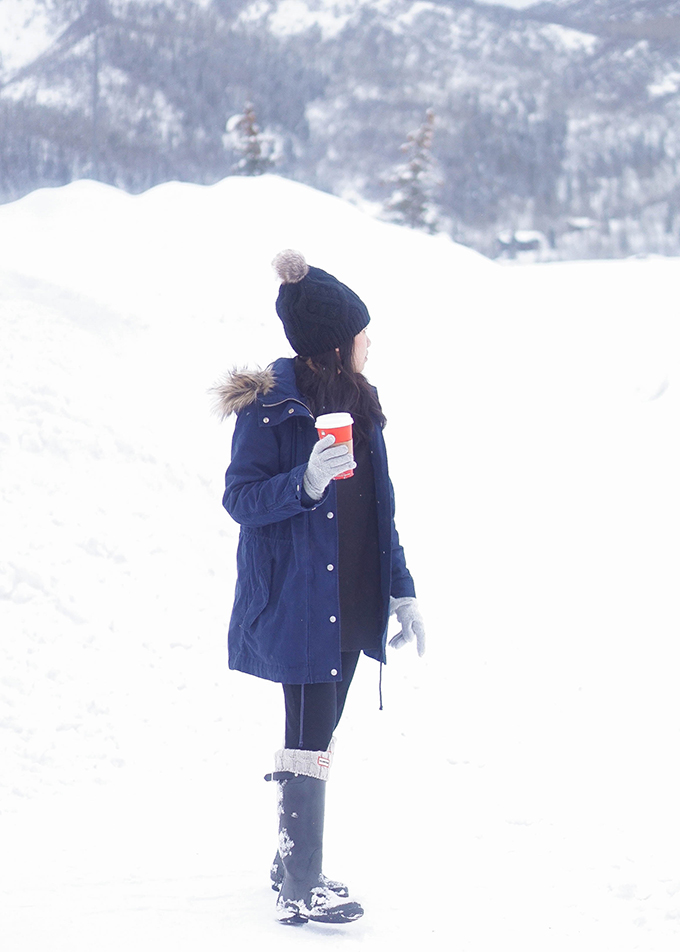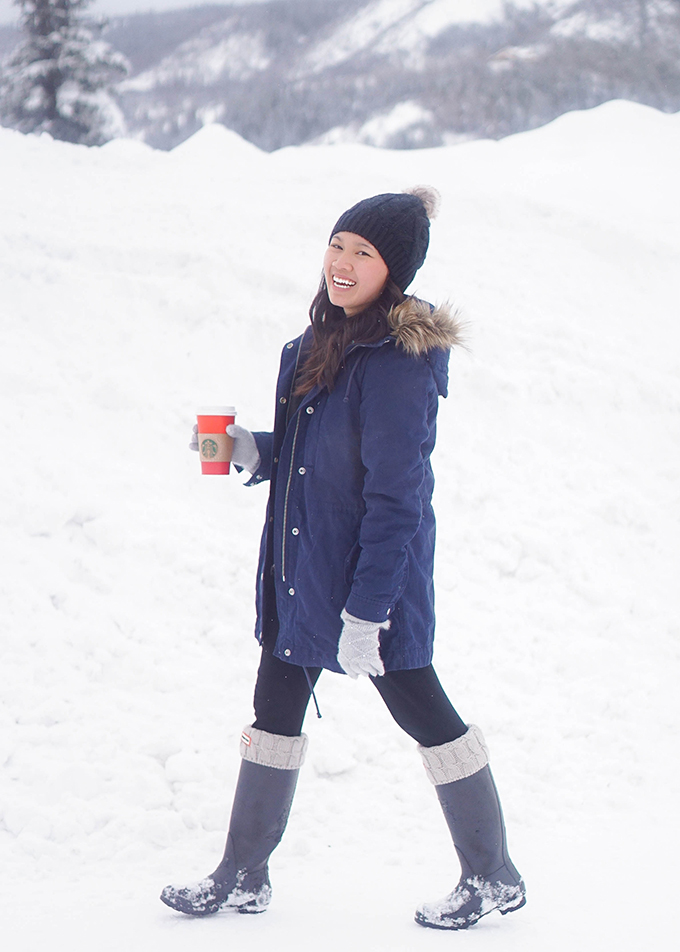 Hi everyone! I hope yall had a wonderful Monday!
I'm finally home from our family ski trip this past week. It's only been 3 days and I already want to go back to Steamboat. My family and I had so much fun; we played
Family Feud
almost every single night while we were there. It's probably my new favorite "board" game. I also miss sledding down the MASSIVE hills of snow and having snow ball fights (sometimes it got a little tense, I got cut near my eye somehow, lol). Letting Liam make snow angles and play in the snow (while he was wearing his bunting) was the cutest thing. I wore this outfit on the first day exploring the town.
Parkas
are my go to coats during the winter, I love the fur hood and warmth of them. At first, my outfit was all black, but I added the
Hunter grey socks
and
mittens
to lighten my look. I've slipped and soaked my shoes a couple of times, so I'm ALWAYS wearing
Hunter boots
in this type of weather.
When I found out that we were moving to Colorado, I immediately bought Liam some buntings. He has a green waterproof one and a soft warm one. It relieves a lot of stress for me knowing that he is warm.
This blue one
that he is wearing is currently on sale too!
Is anyone else wishing for warmer weather? I keep running across pictures of tropical beaches and it makes me want to travel to Hawaii or Florida. I will always favor fall & winter but it would be nice to get a break from the cold. Possible tropical trip in the future?
I will be posting a Steamboat Springs travel guide soon. Thank you for stopping by!
xo,
Annie