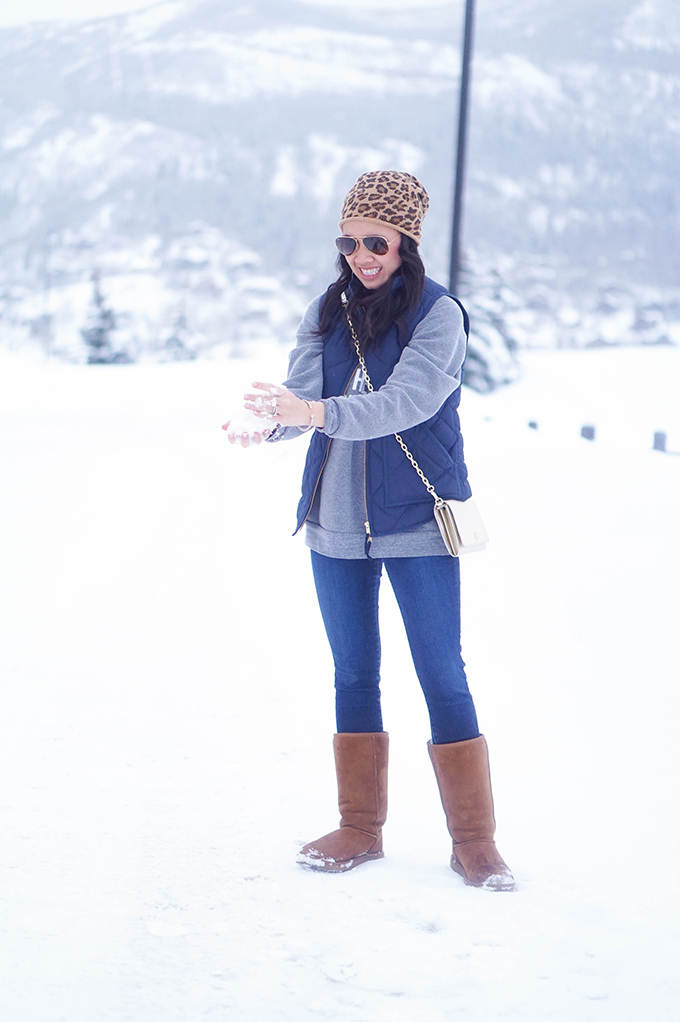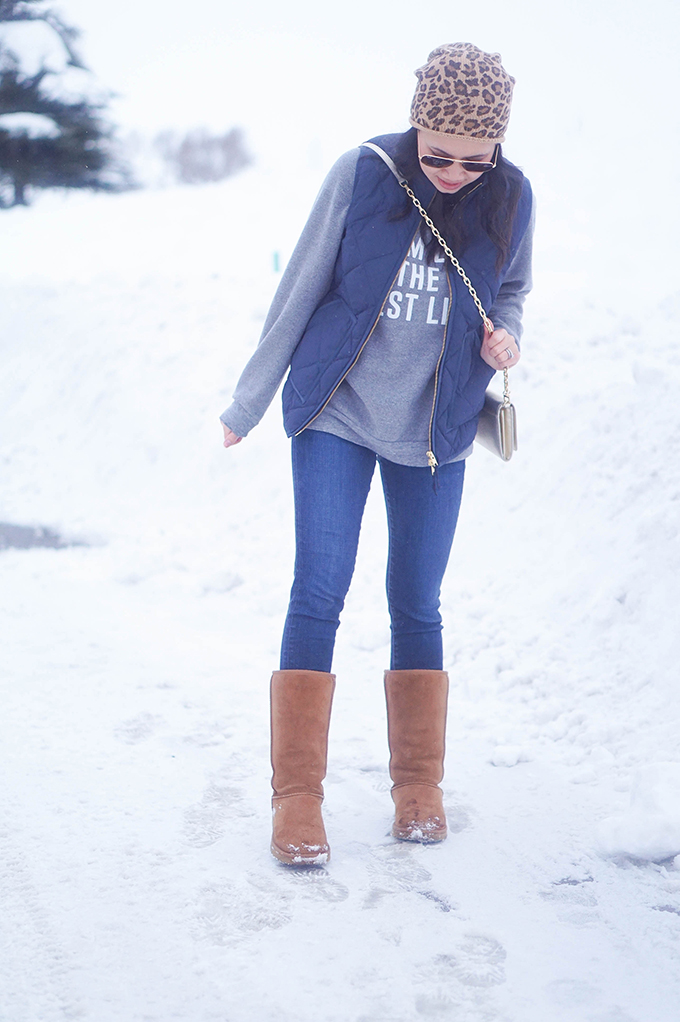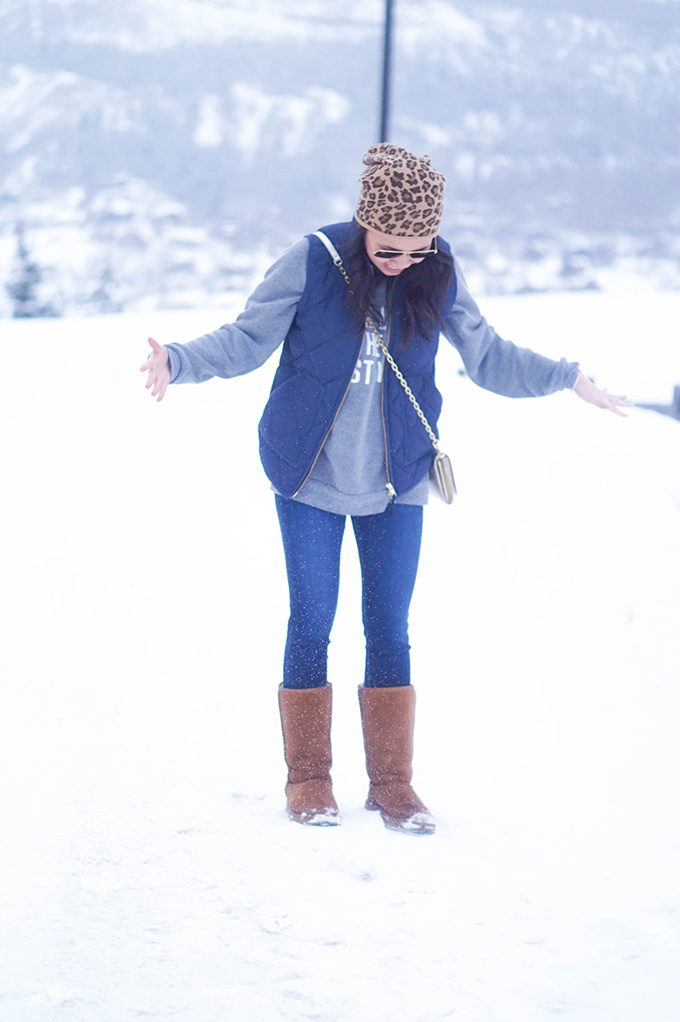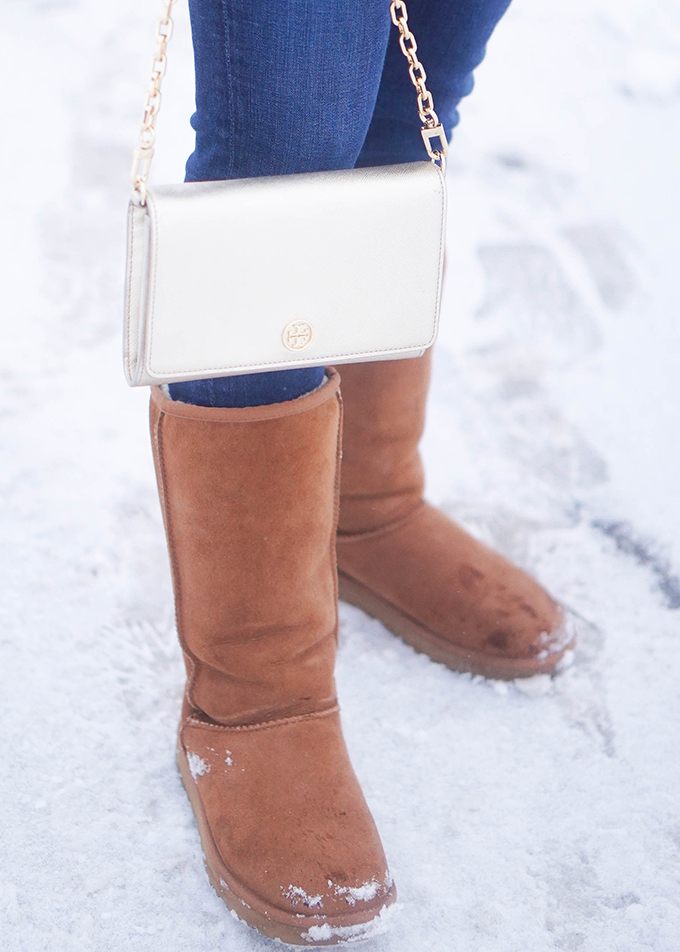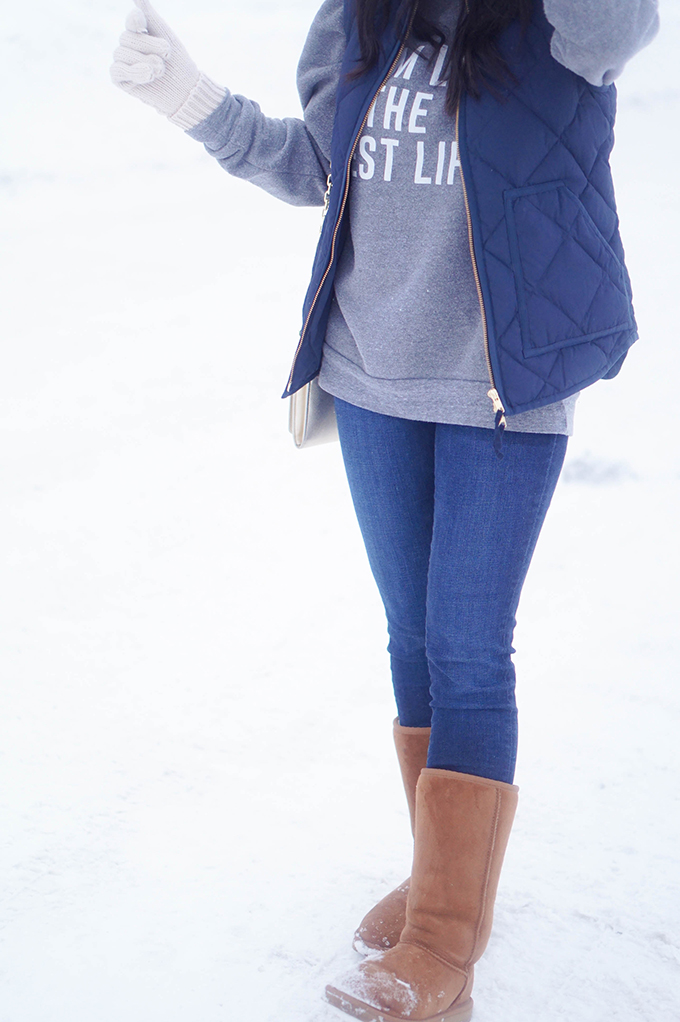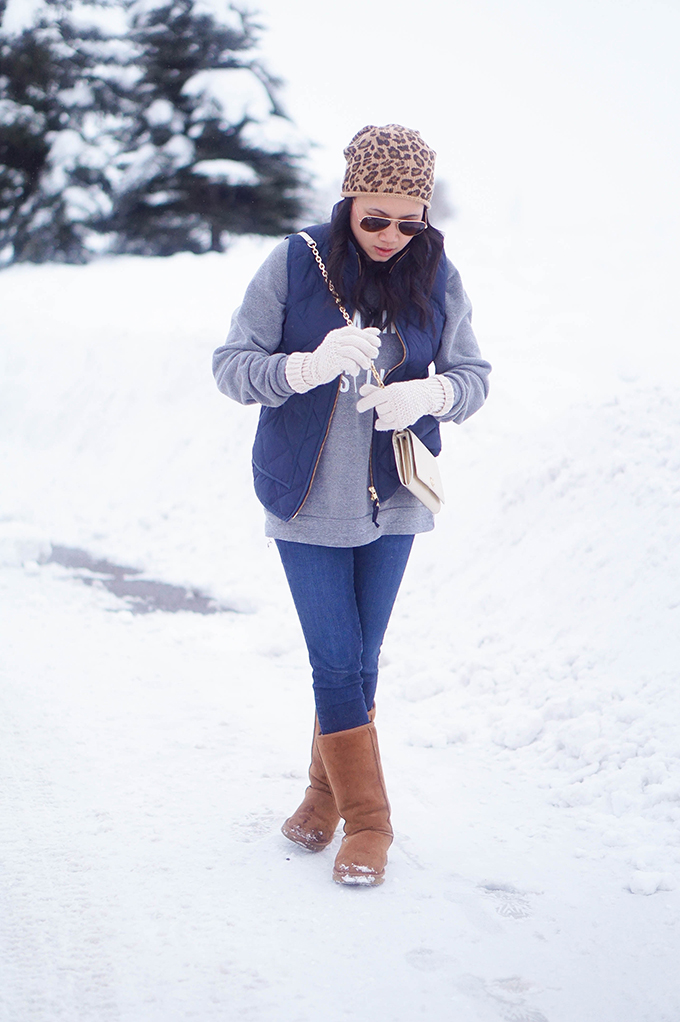 Happy Friday yall!
We finally arrived at Steamboat on Wednesday and it's absolutely amazing here. We're staying at the Whydam Village at Steamboat and it's next to everything. The weather up here is very dry so it's not as cold as I thought it would be.
This sweatshirt
that I always wear was just about all I needed to stay warm (sweatshirt styled differently in
this post here
). When I'm out in the snow resorts, I love to dress very comfortable and casual (and still look cute, of course,). I don't know if you can ever be "too old" for
Uggs
, but if there's a age cut off, I don't care. They are the comfiest shoes I own!
My face and lips also get extremely dry…I am pretty lazy when it comes to moisturizing my skin. I've been using this
Clinique moisturizer lotion
for about 3 years now and it has changed my life. I apply it once in the mornings and once at night. It prevents the dry patches of skin that I have from coming back and is great for my sensitive skin. I highly recommend it if you have dry or easily irritated skin.
Thank you for stopping by!
xo,
Annie