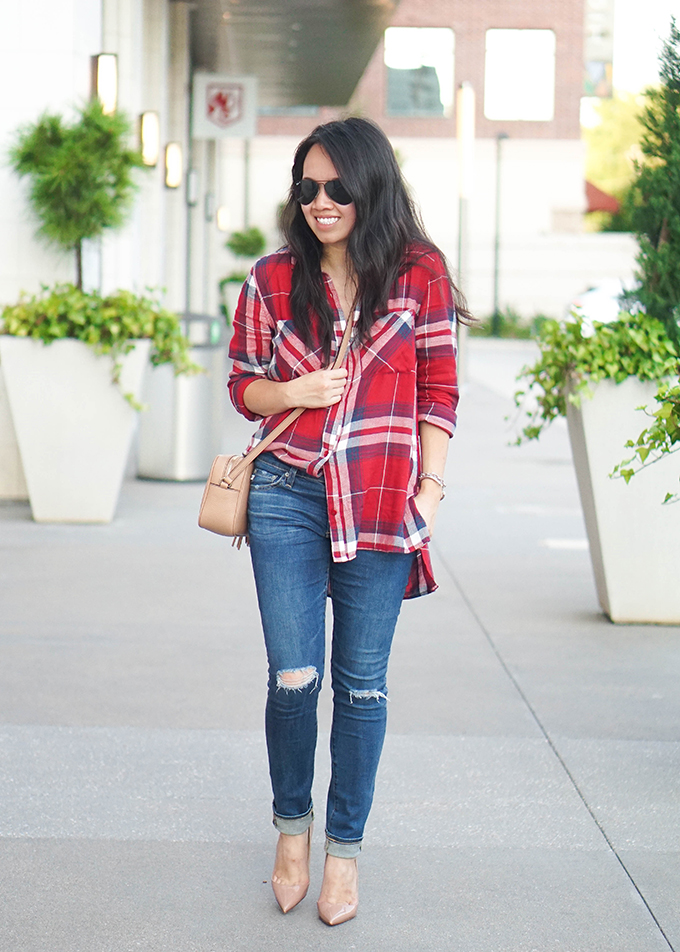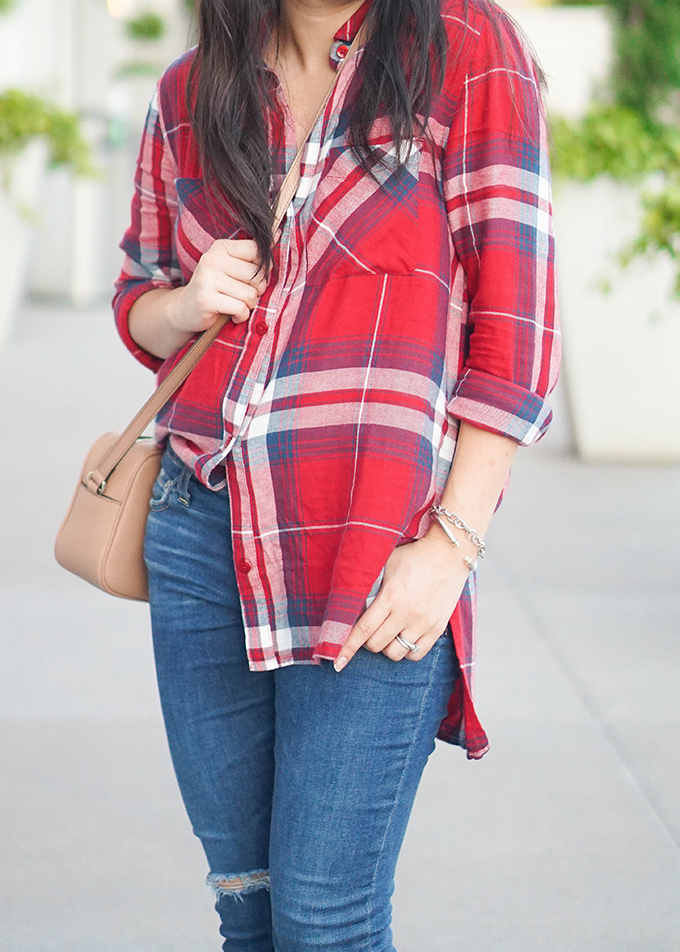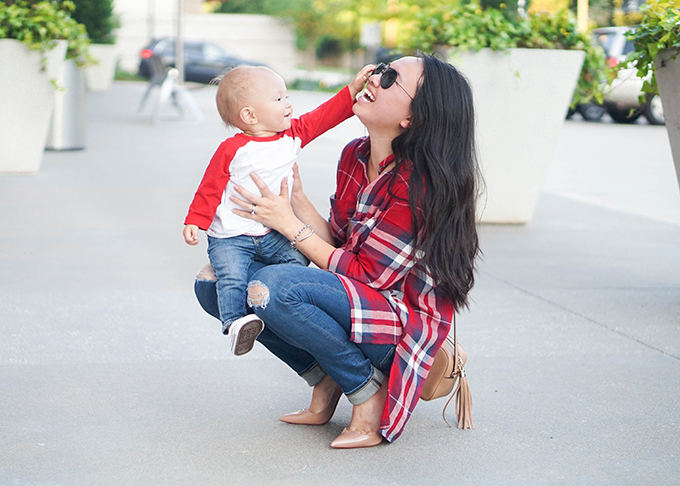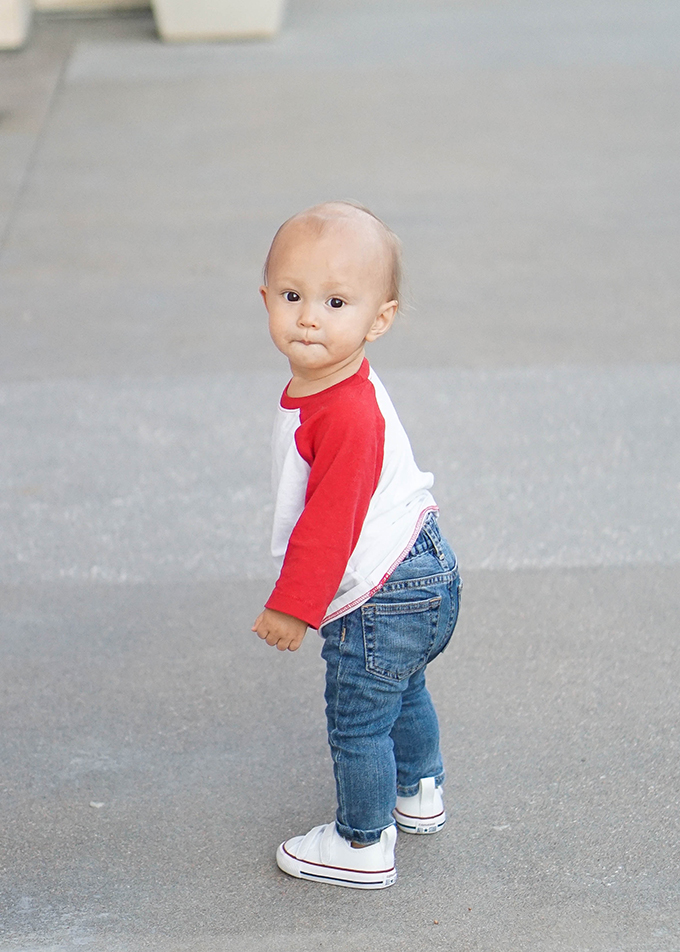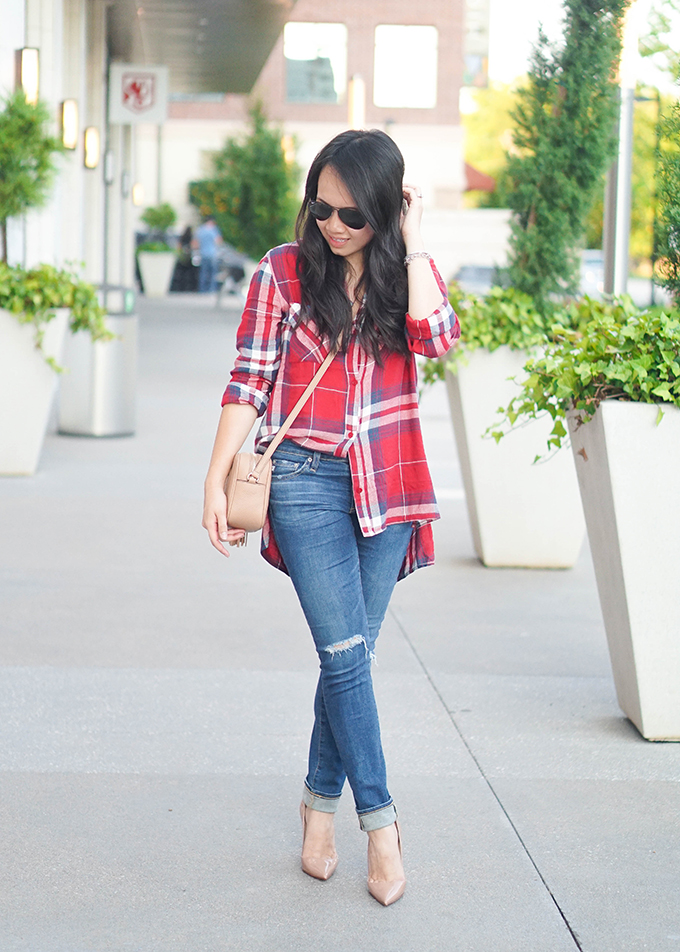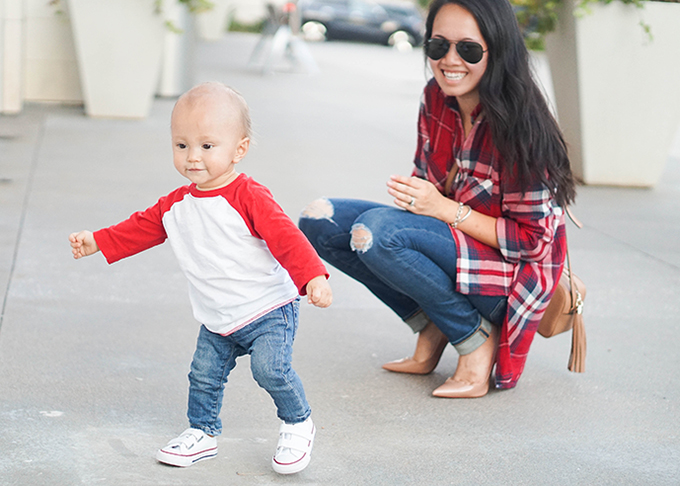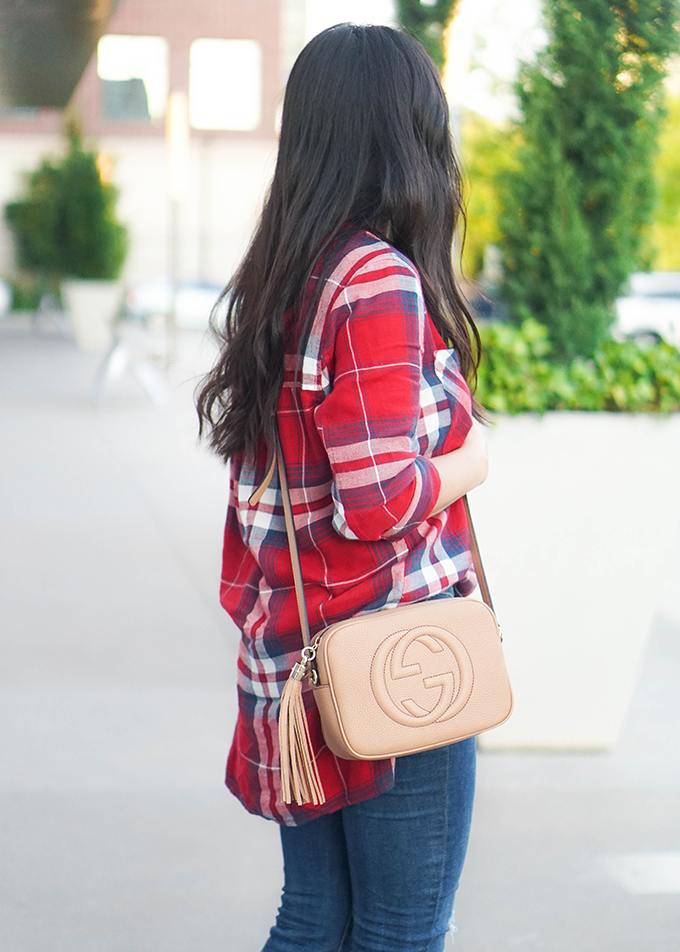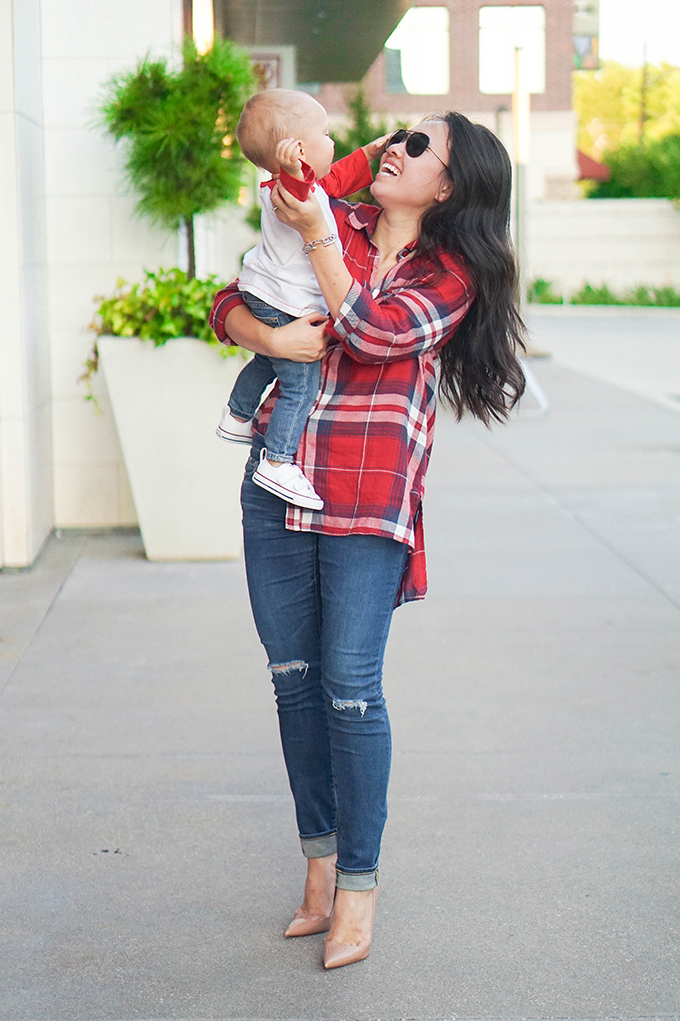 Happy Thursday everyone! All of the pre-fall items from the Nordstrom Anniversary Sale are getting me super excited for the cooler crisp air that is fall. I've been putting outfits together that I could wear now and that would transition into fall. One of my favorite fall trends is plaid; plaid is in style year after year. There are like 100 plaid prints that come out and they all look cute with jeans and booties (dresses are even easier to style!). I wore this outfit yesterday and surprisingly, I didn't get drenched in sweat (except when we were standing still outside shooting for 1/2 an hour, lol). I wouldn't recommend wearing this outfit if you're planning an entire day outside, but it definitely wearable getting dinner with your friends, shopping, or indoor gatherings, lol. Coming from someone that hates jeans,
these
are the most comfortable jeans ever…they are a
MUST HAVE
!!! They are apart of the #nsale and have been restocked multiple times. They also have a good stretch to them; I especially need that towards the end of the day since I eat like 10 times a day, lol. They run pretty true to size, but if you're in-between sizes, size down…they stretch so well that the smaller size would probably look more flattering. These are my third pair of
AG jeans
and they don't disappoint.
Fall style for boy babies/toddlers are so cute and easy! Grab a pair of cute sneakers, jeans, and a long sleeve top (if the weather is a little colder, layer with a
jacket
or
cardigan
(dressier jacket
here
). Liam started taking his first steps 4 days ago and now he's officially walking! He loves holding my hand while we walk around and watching his face lights up melts my heart. He tries to run sometimes and it's so funny because he wobbles and then catches himself. I want to plan another trip for us before the summer ends and I was thinking about going somewhere close like Florida, he would love to swim in those warm beaches. Do yall have any recommendations that are not too far from Houston (8 hour drive limit!)?
xo,
Annie
SaveSaveSaveSaveSaveSave