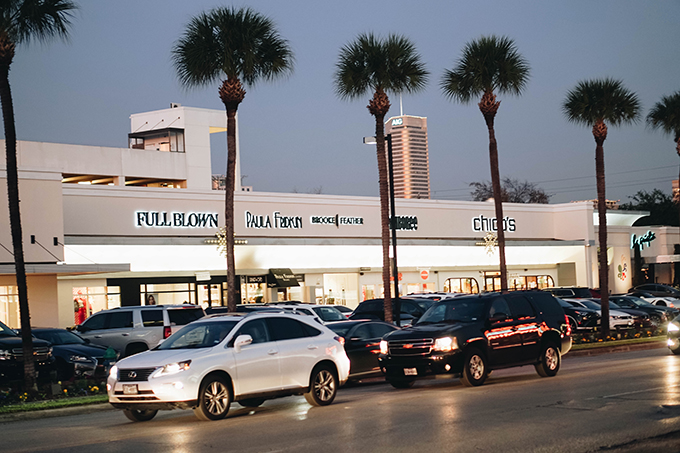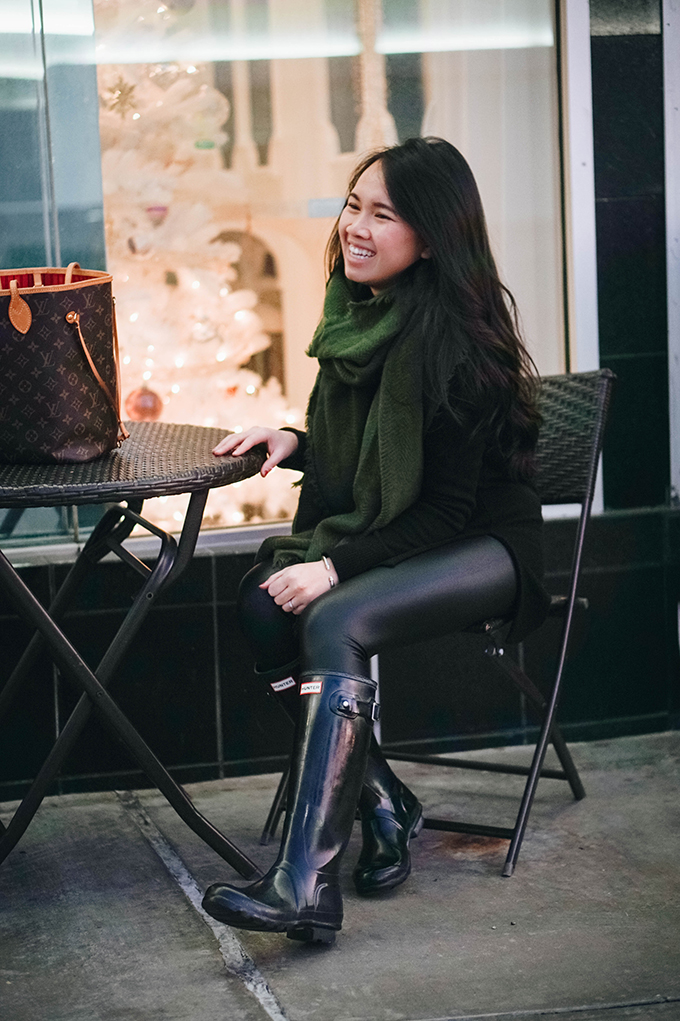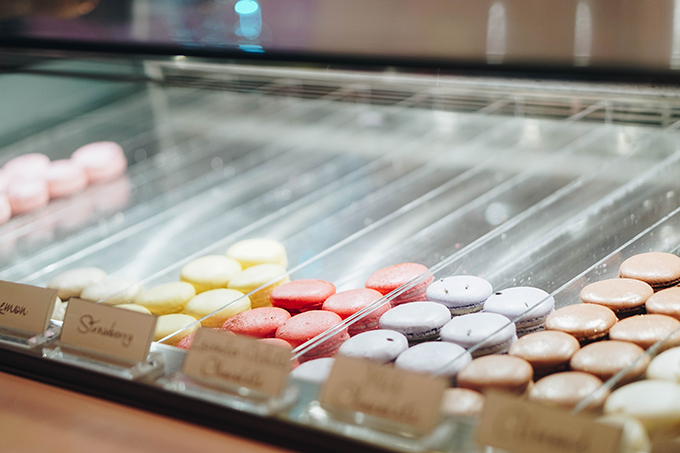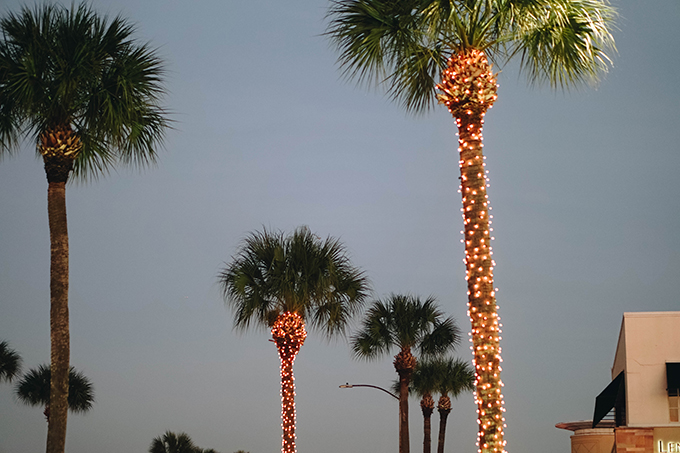 There is a strong love/hate relationship with shopping for Christmas gifts at the very last minute. Pros: all the stores have amazing sales! Cons: limited selection and overcrowding. Since Tommy and I were flying to Texas for Christmas, we weren't able to buy gifts in Colorado. We already had so much to pack and wouldn't have had any room in our luggage. I always buy gifts during the last few days before Christmas every year so it wasn't a problem. I actually prefer it at this point.
Yesterday was my only free day, so I went shopping and grabbed lunch at the
River Oaks Shopping
Center. (Malls are just a nightmare during this time! Parking takes forever, lines are super long, and there are so many people, it's crazy). It was a nice change to be able to shop outside; Colorado is so cold that you'd freeze to death walking from store to store.
Gap
is one of my favorite places to shop because they have clothes for everyone in my family and are always having sales. They currently have 50% off the entire store! I stocked up on gifts for all the children and grabbed some goodies for Liam as well.
Barnes and Noble
is the "IT" place for Tommy's family. They could probably build a library with the amount of books that they own. Here is a tip for shopping at Barnes and Nobel- find out the favorite author(s) of the person you're buying a gift for, find the section of books in the store, and grab the most recent book. That's how I shop for Tommy and it has worked EVERY. SINGLE. YEAR. My family on the other hand LOVES
Starbucks
and Apple, they'd rather grab a coffee and work online than open a book, lol. I was able to grab a couple of gift cards while I was there. Gift cards in my opinion are great gifts, they give your family and friends the freedom of what to buy and you yourself don't have to worry about gift receipts or wrapping huge boxes. Before I left, I had to stop by
Macaroons by Patisse
. Their macaroons are to die for! I'd fly to Houston just to get them, lol. Try the Blueberry Vanilla Bean next time you visit, it's so good!
I actually finished 90% of my Christmas list in one day! I felt so relieved, especially being a whole day behind schedule due to my cancelled flight. Don't you just love that adrenaline and pressure during the holidays that gets you going?!
Thank you so much for stopping by!
xo,
Annie

*This post was sponsored by the River Oaks Shopping Center, As always, all opinions are my own