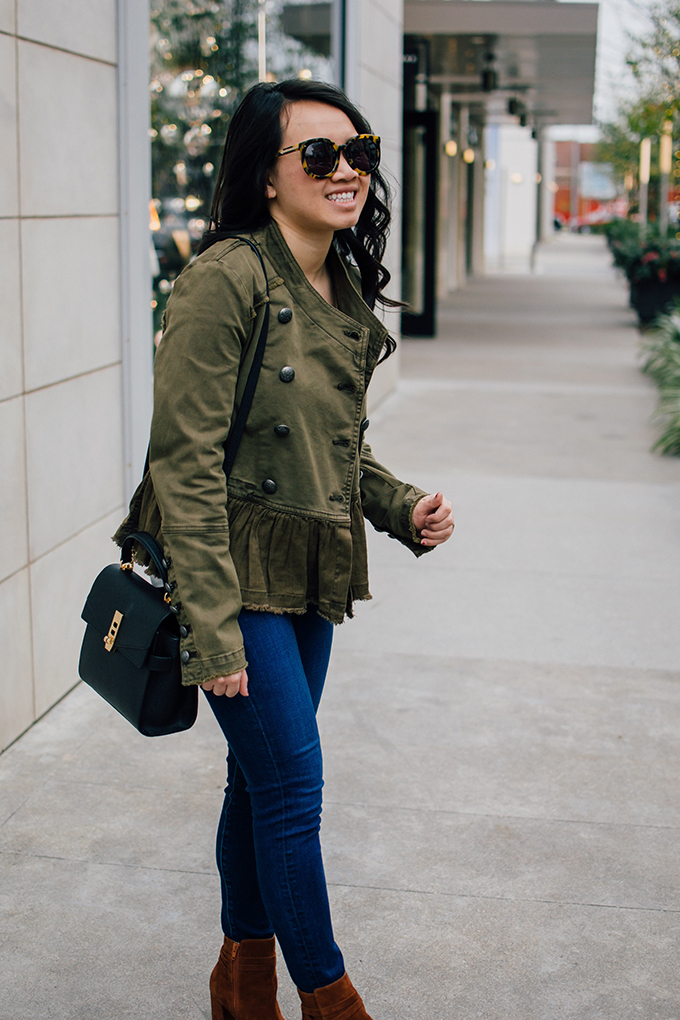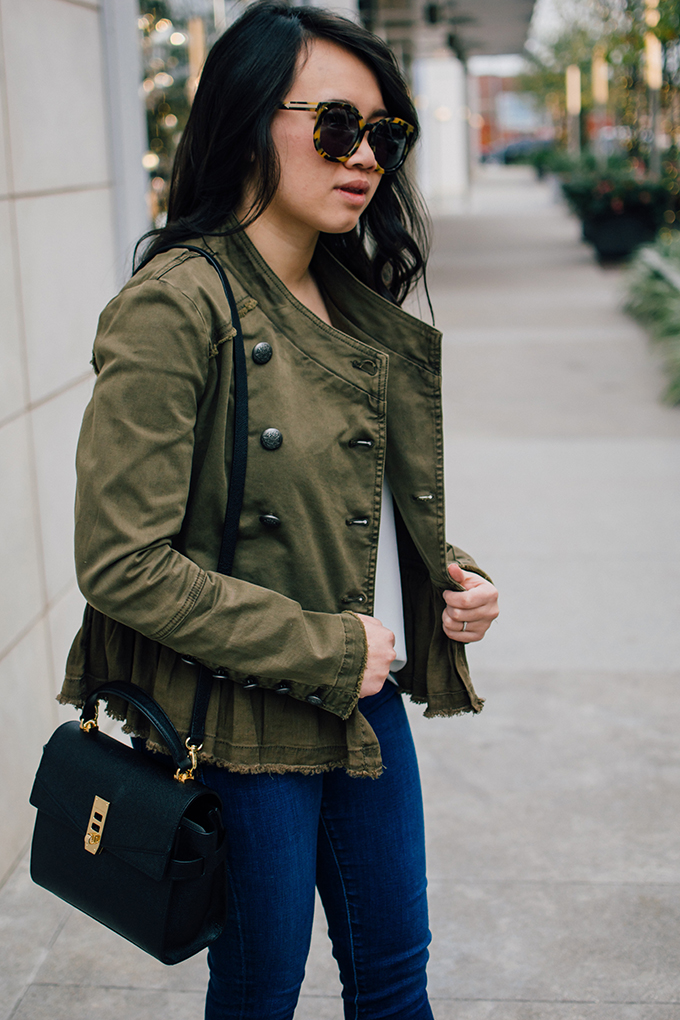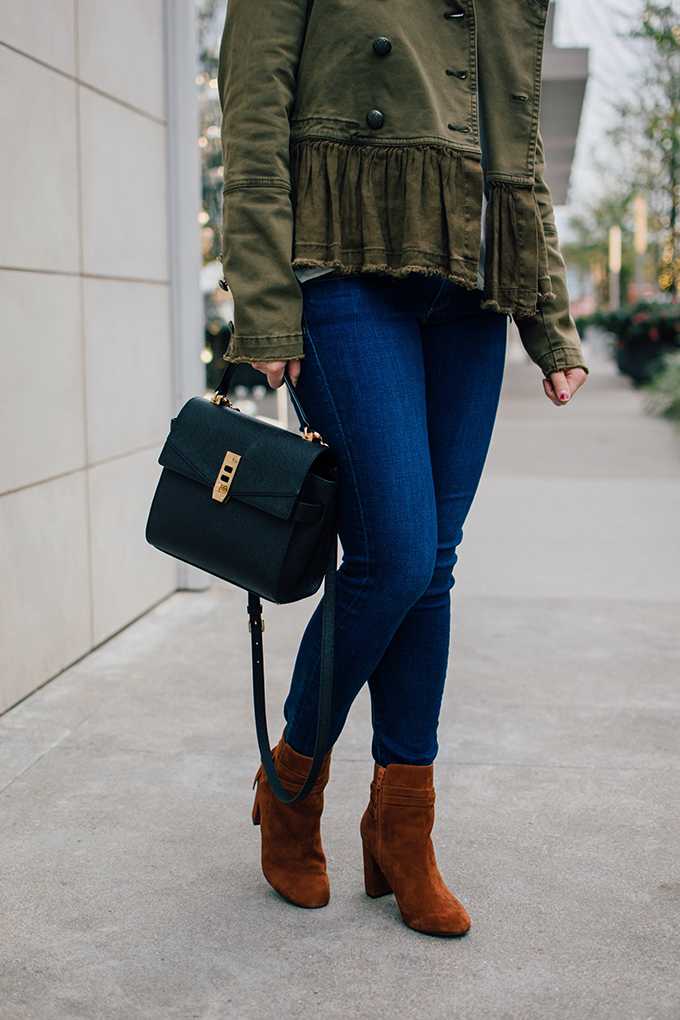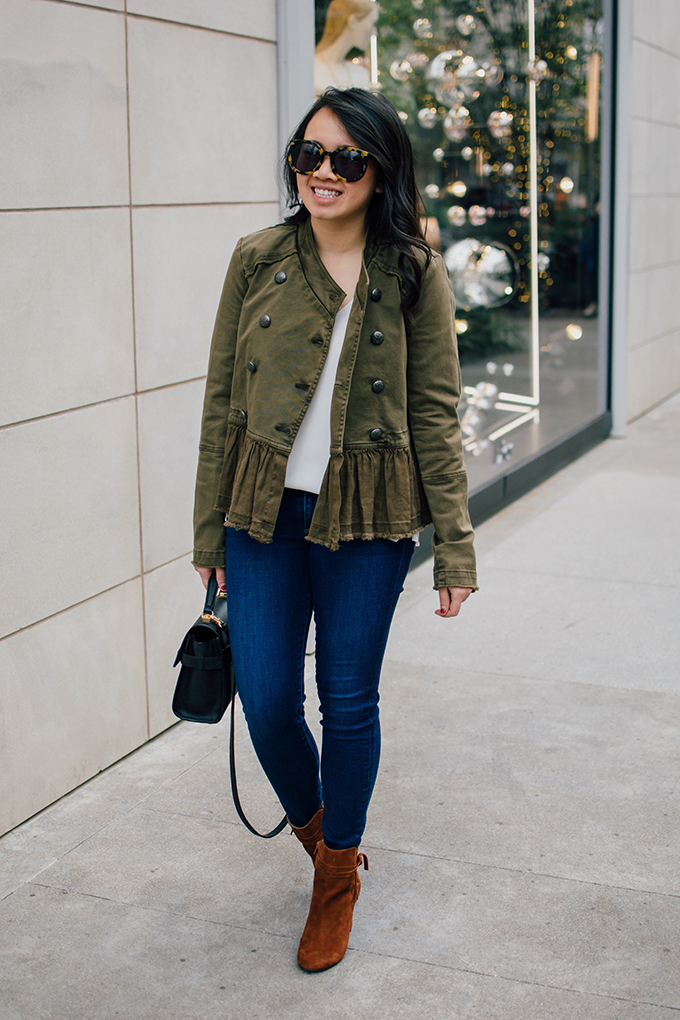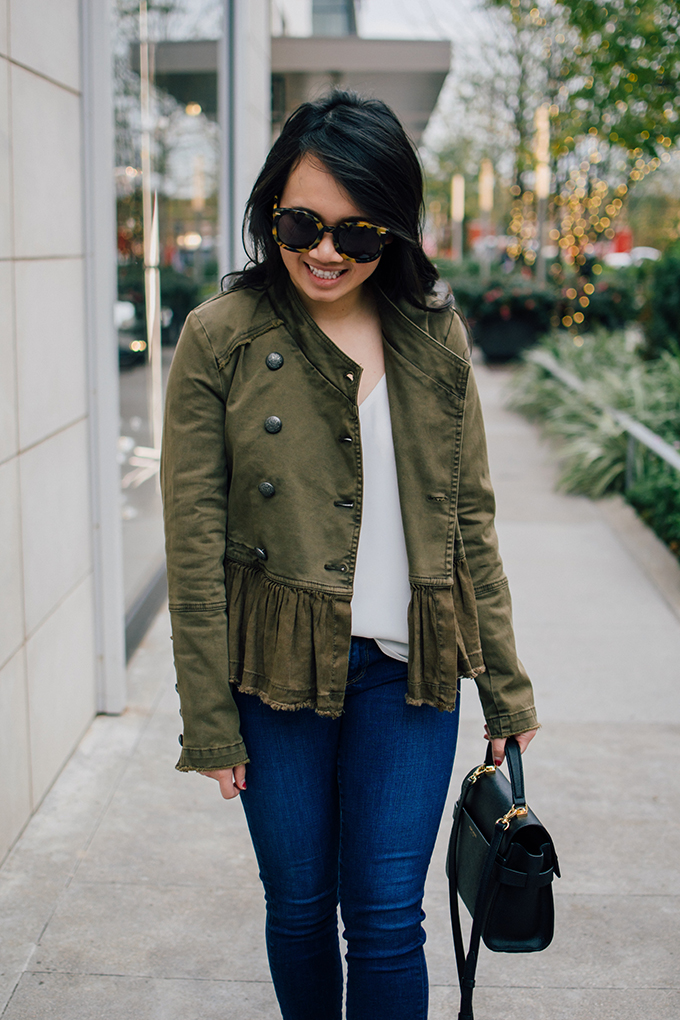 It's no secrets that I love military/utility jackets. My first military colored item was the classic utility vest, I wore that thing to death. I found
this camo jacket
this fall and it has honestly been one of my favorites, I tie it around my waist with t-shirt dresses or a white cami and a pair of jeans. I saw
this ruffle jacket
from Free People and thought it was so pretty and feminine. The distressed ruffles make this jacket! I have a section of random military wife items and this one is my newest addition, lol. I also wore it with a stripe dress and black over the knee boots.
We've been in Vietnam for three days and all we have done is eat. Literally, we wake up, eat, go get coffee, and eat again, lol. We're going out to explore the area in Hue tomorrow, FINALLY! I'll be sure to post pictures on my Instagram and Snapchat (
anniemescall
)
Thank you so much for reading!
xo,
Annie