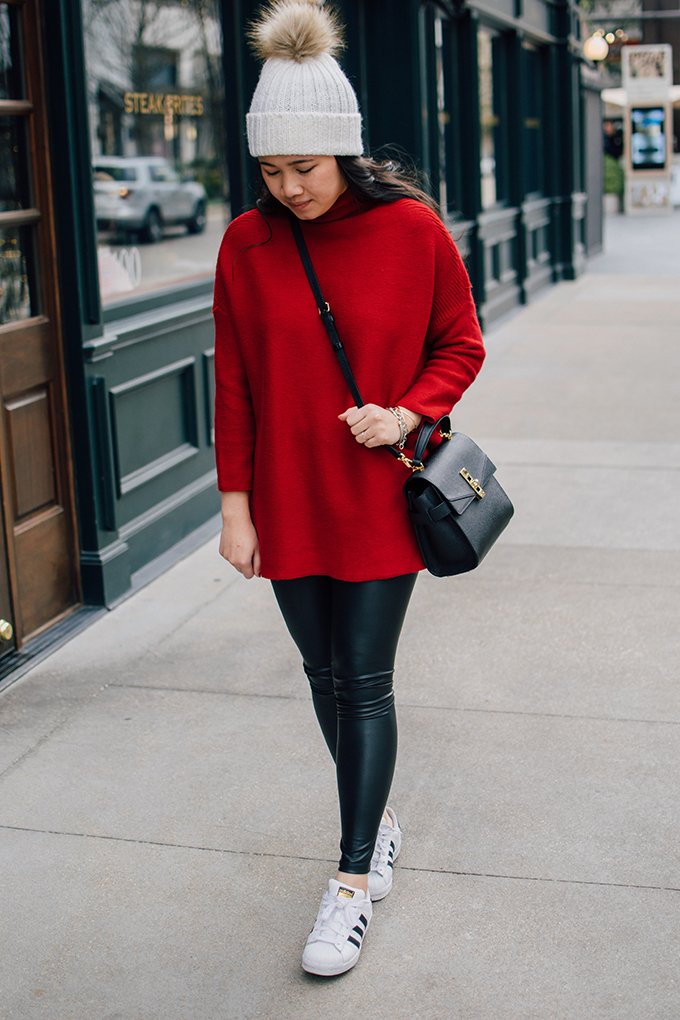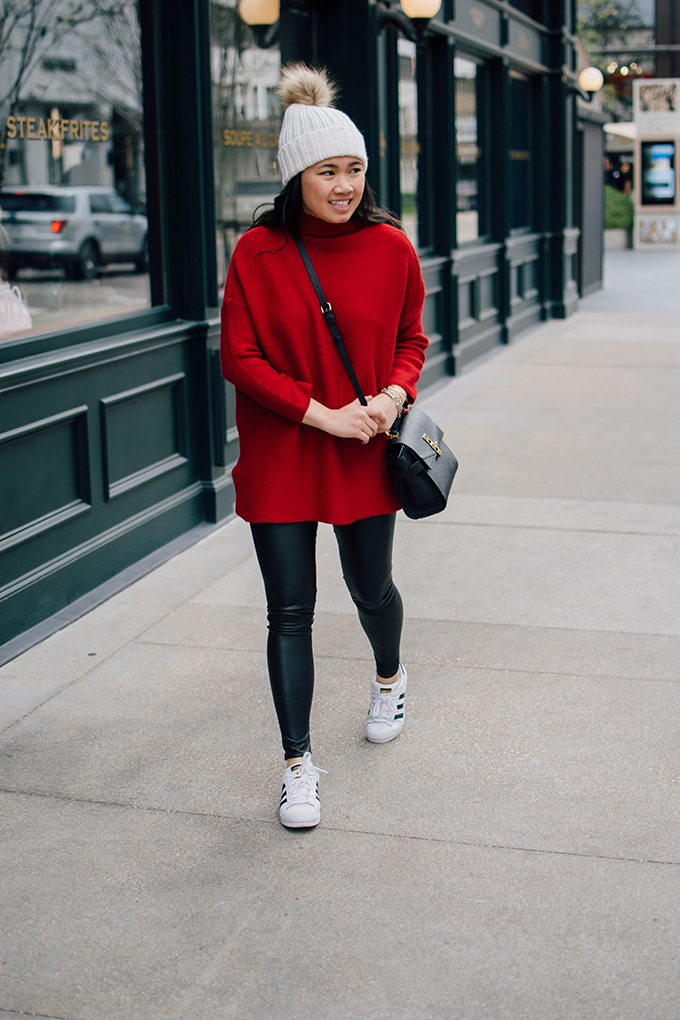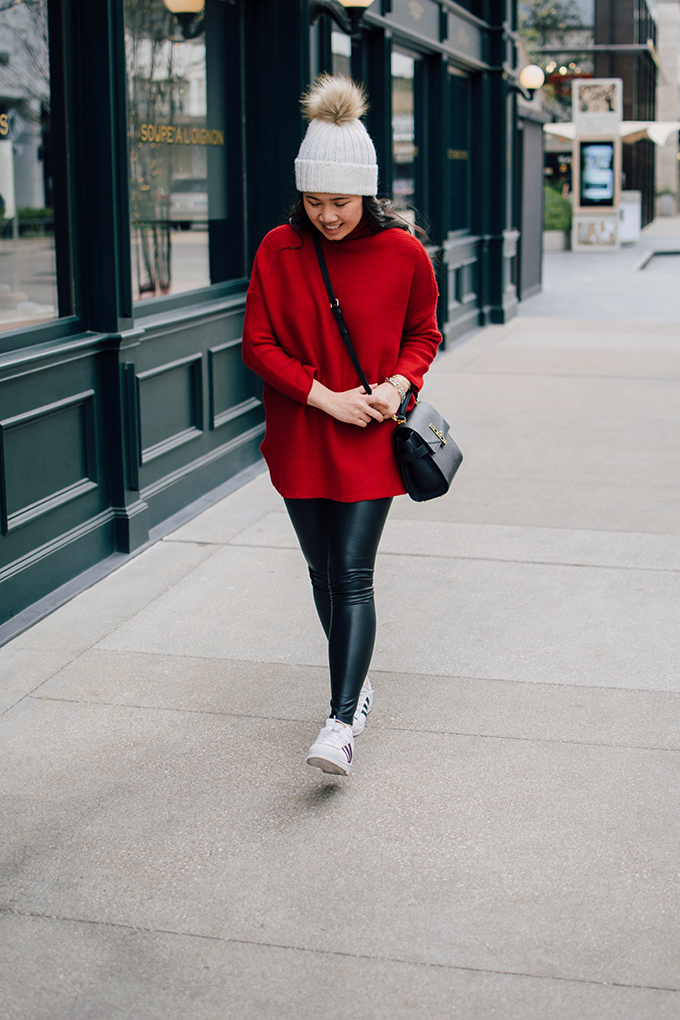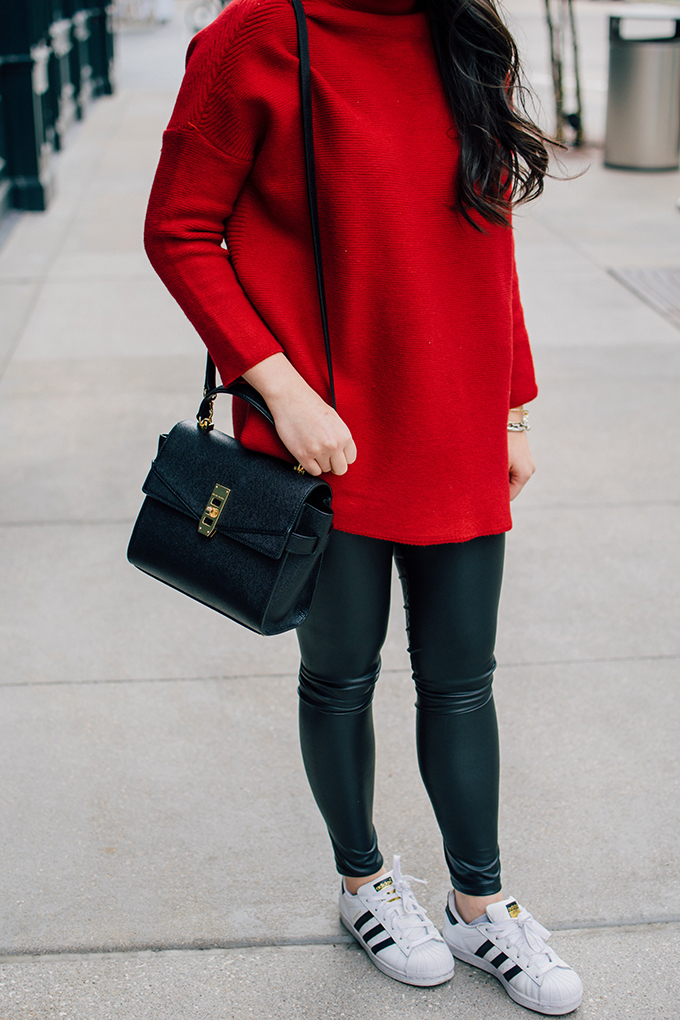 A big Hello from Vietnam!
I landed in Vietnam on Monday and things have been hectic up to it. I didn't post as much last week because I was planning our trip, but I have tons of cute outfits and tips to share with yall this month. I decided to branch out of my comfort zone and try something a little more "sporty". Athleisure wear has been the hype for the past two seasons. Personally, I think Kendall Jenner's athleisure outfits are amazing! I love her street style and how she throws on sneakers (
these superstar
ones specifically) with just about anything. Turning workout clothes into a trendy fashionable attire is actually a lot easier than it looks. For example, I usually wear my sweaters with jeans and booties but I twisted it up this time by added some
adidas superstars
and
faux leather leggings
. You could also add a
bomber jacket
or a
neutral coat
for layers.
I'm always searching for new sweaters, especially now that I live in Colorado. It's freezing from September to early May!
Chicwish
carries a pretty selection of sweaters and coats for reasonable prices. I'm in love with
this knotted sweater
, I might just have to order it. I got this beautiful dress for my friends wedding and plan on wearing it to my Mom's wedding next week. (This is the full blog post for that outfit. I love
this dress
too!)I love that their sweaters are trendy and different. I've shopped with them for almost 2 years now. They have my dream closet!
Thank you so much for stopping by!
xo,
Annie

*Thank you
Chicwish
for sponsoring this post, as always all opinions are my own