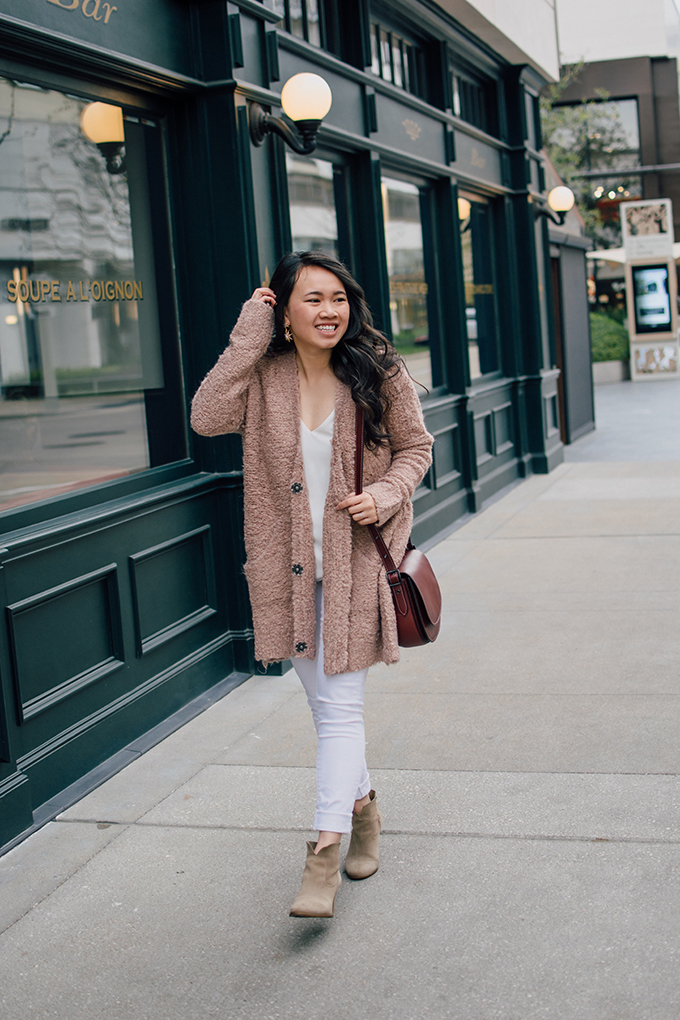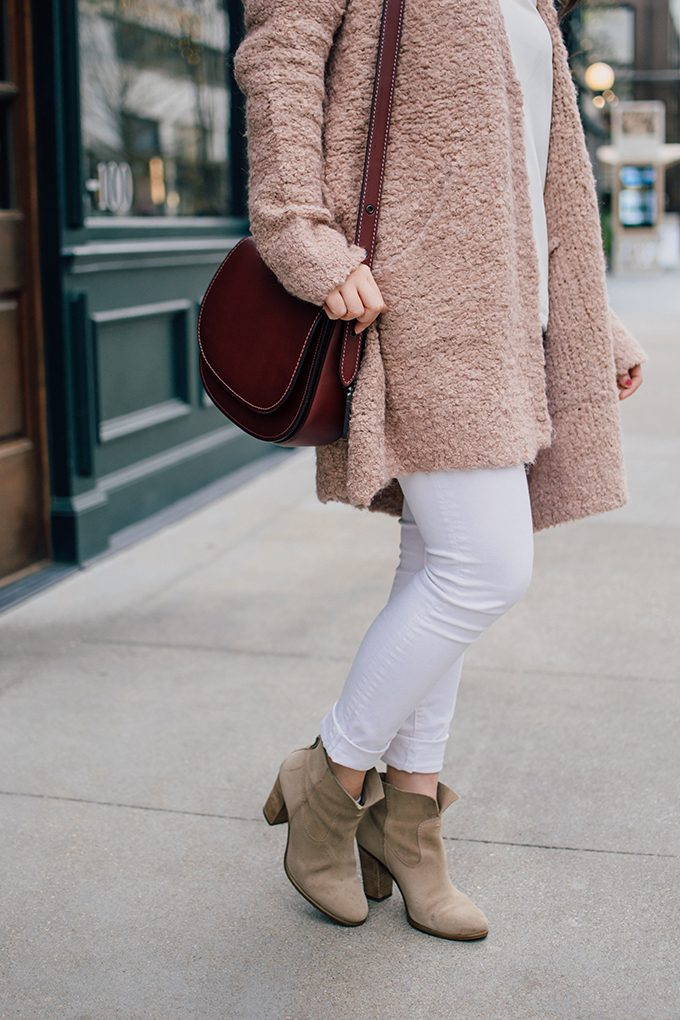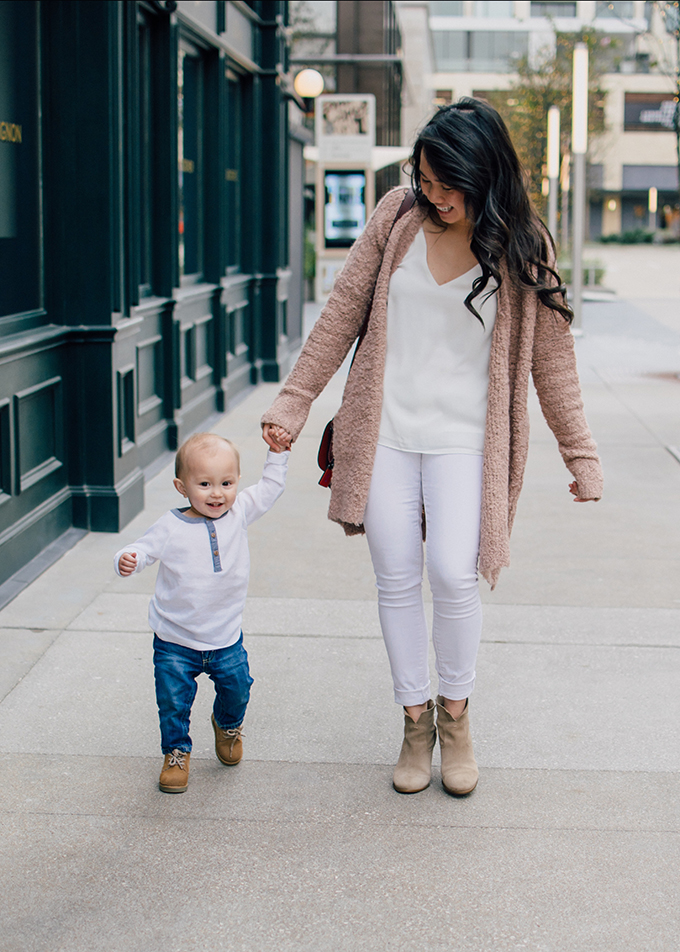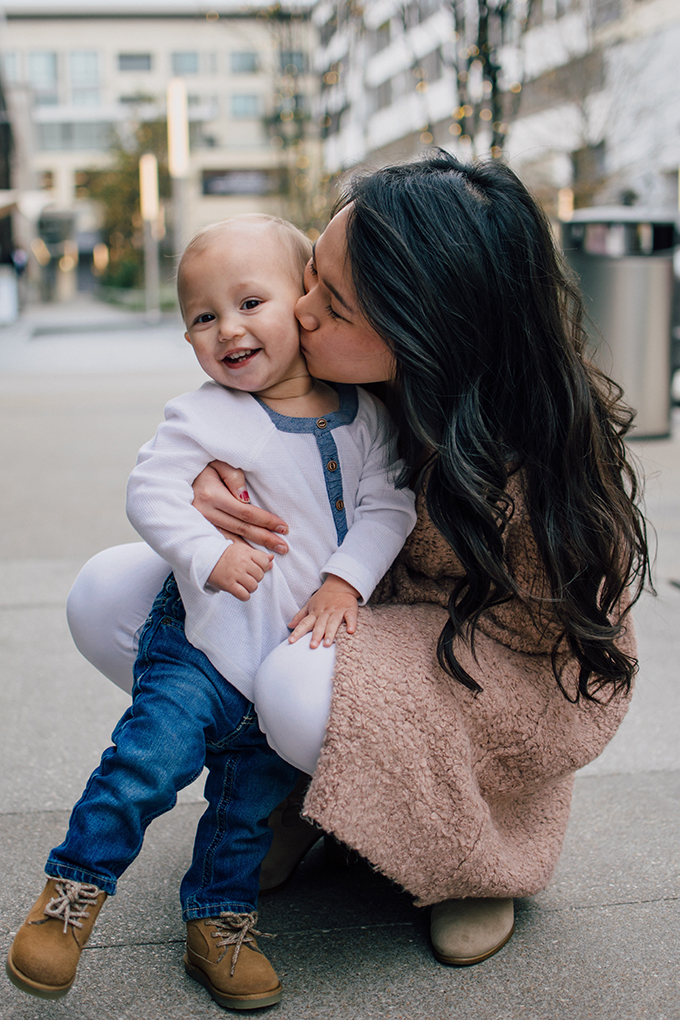 Happy Friday! Today's post is one of my favorites because I've partnered up with a brand that's very dear to me; Coach. I've been a huge fan of Coach since I got my first picture book key chain in Jr. High (do yall remember how popular those were?!). From there, I got wallets, wristlets, rain boots, and those cute sneakers we all got excited about during the summer. I'm so happy to help celebrate Coach's 75th anniversary today!
I've been craving spring and warmer weather lately and it has shown in my outfits. I'm leaning more towards whites, neutrals, and pastels. The color of my saddle bag is a deep winter burgendy. I love how it contrasts against the soft pink of my cardigan. It would also look pretty against emerald green or tan. The leather is softer than all my other bags and it even has a separate sleeve inside. I'll be wearing winter outfits for a while, winter here last throughout May! For now, Liam and I will stick to spring transitional outfits!
Thank you so much for reading!
xo,
Annie

*Thank you
Coach
for sponsoring this post, as always all opinions are my own