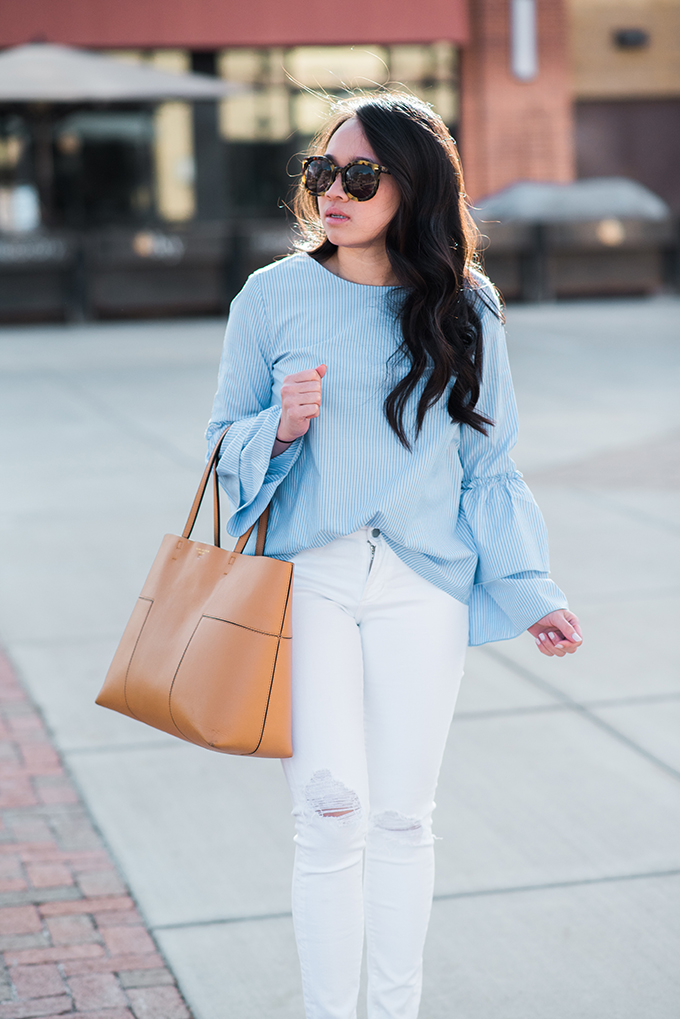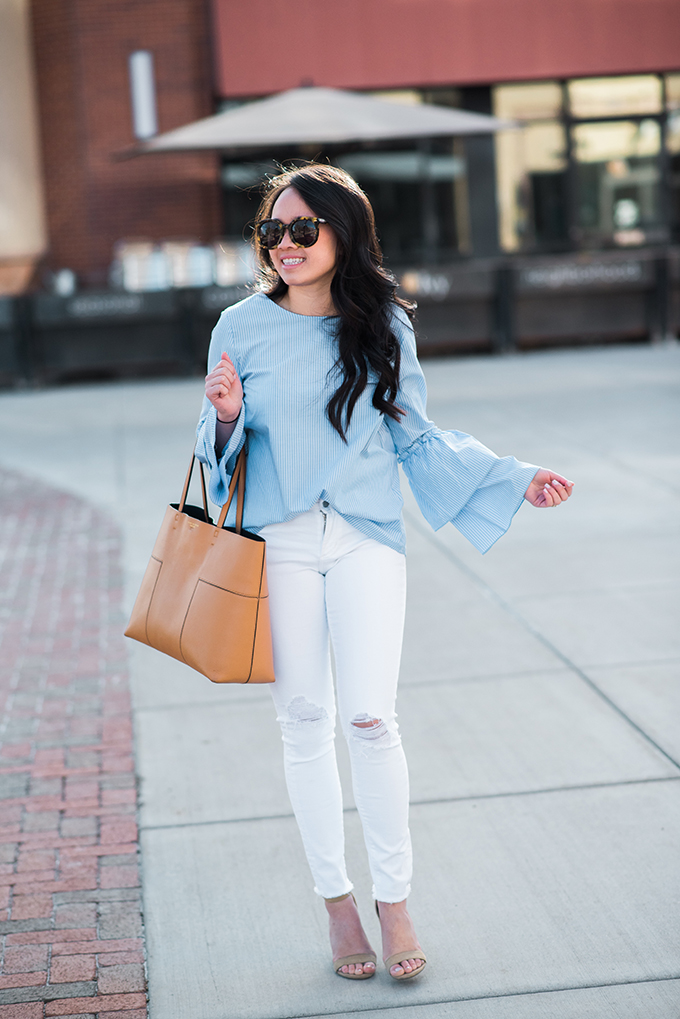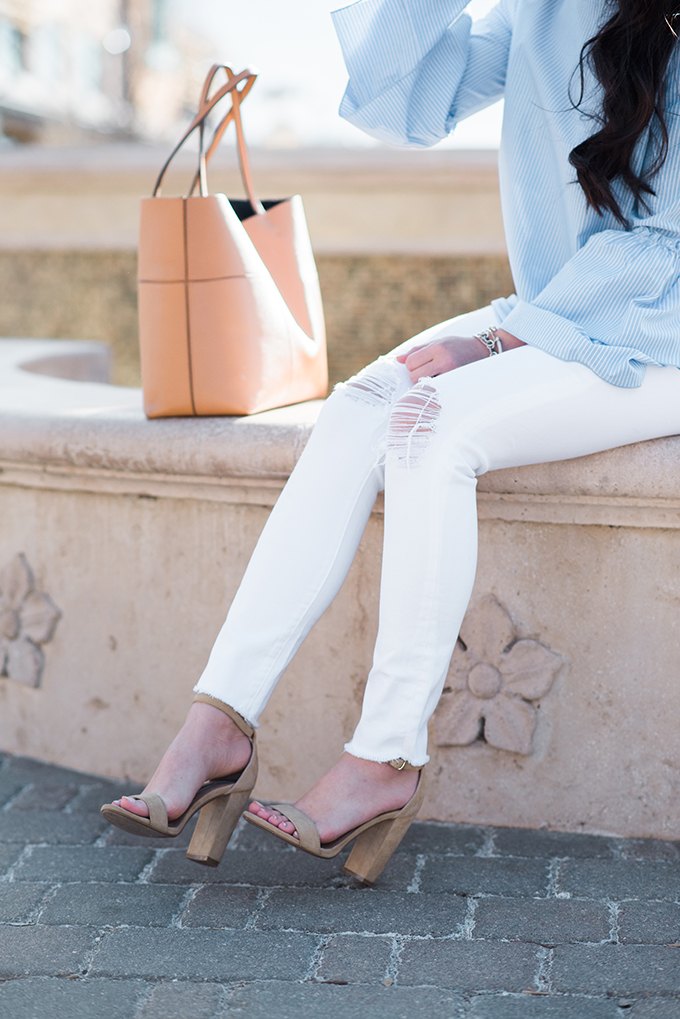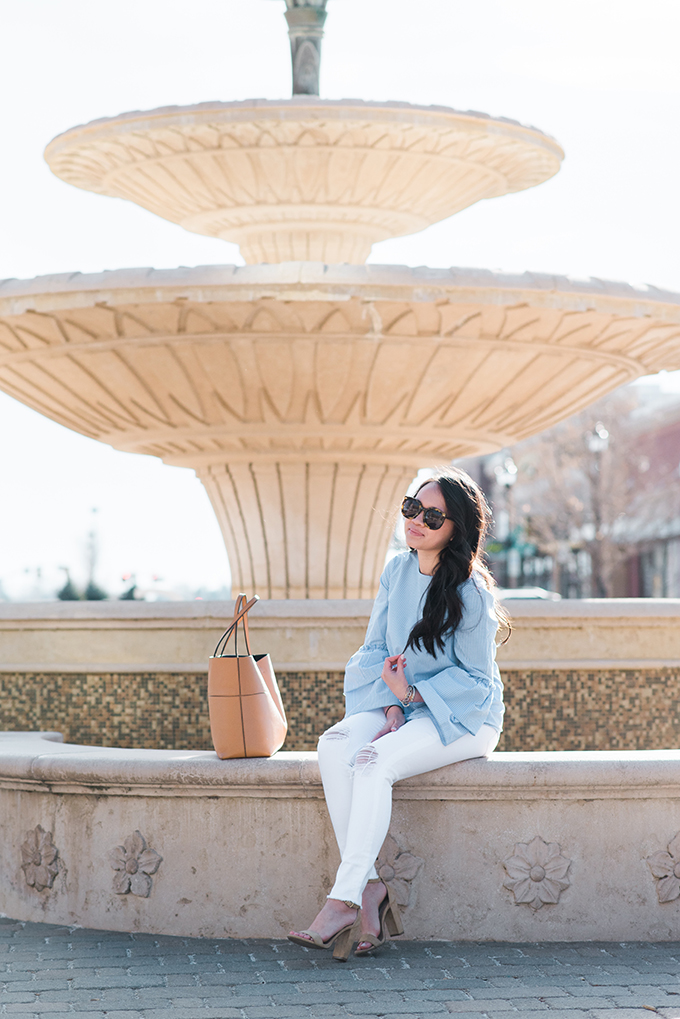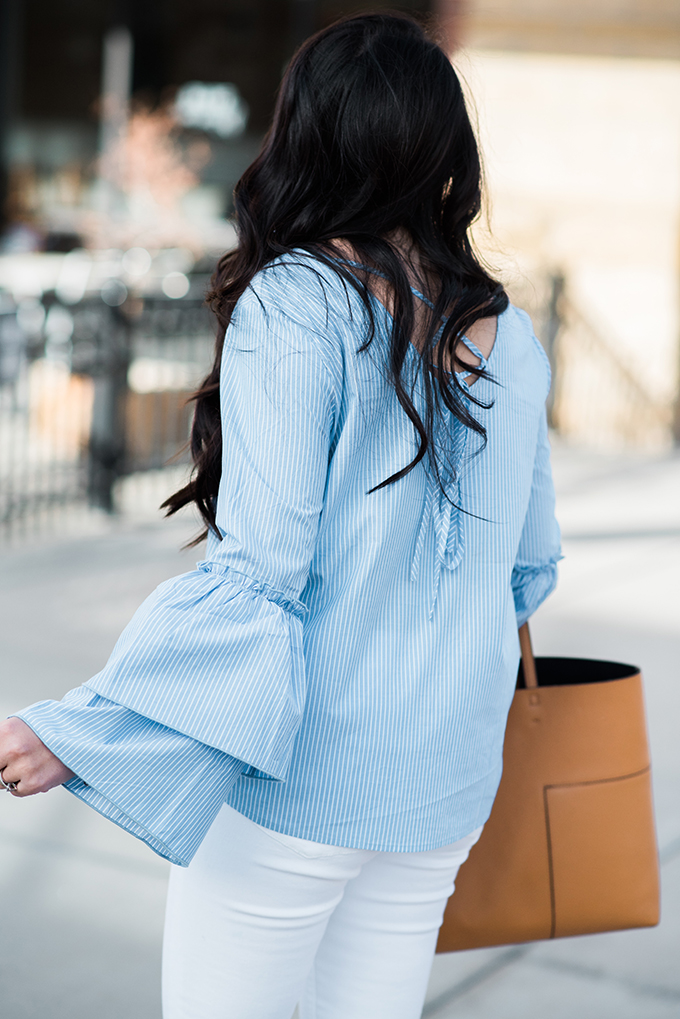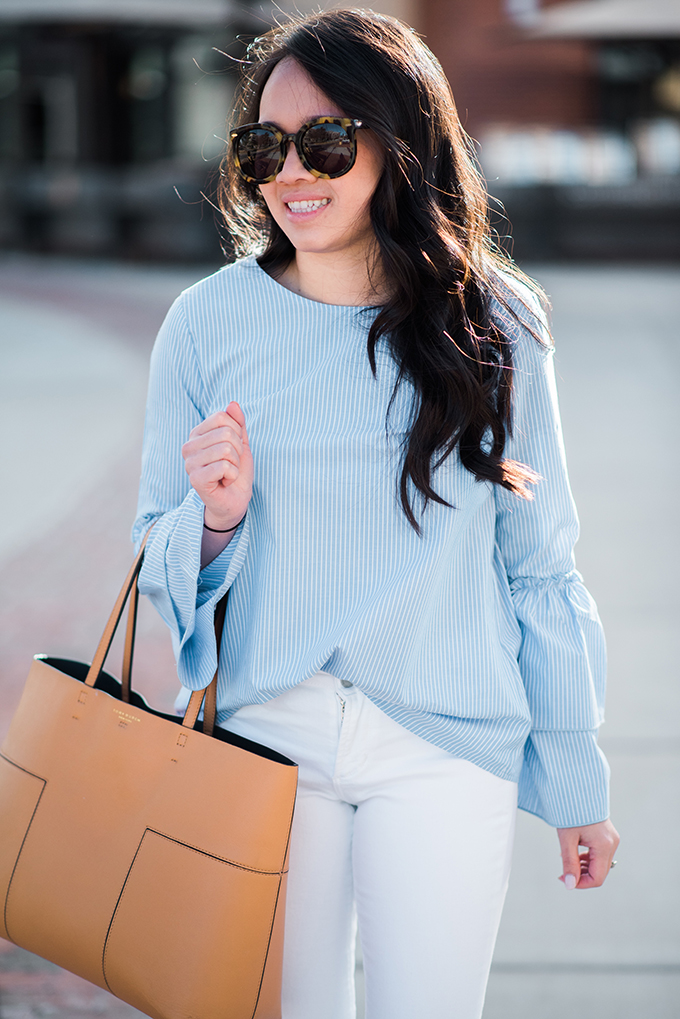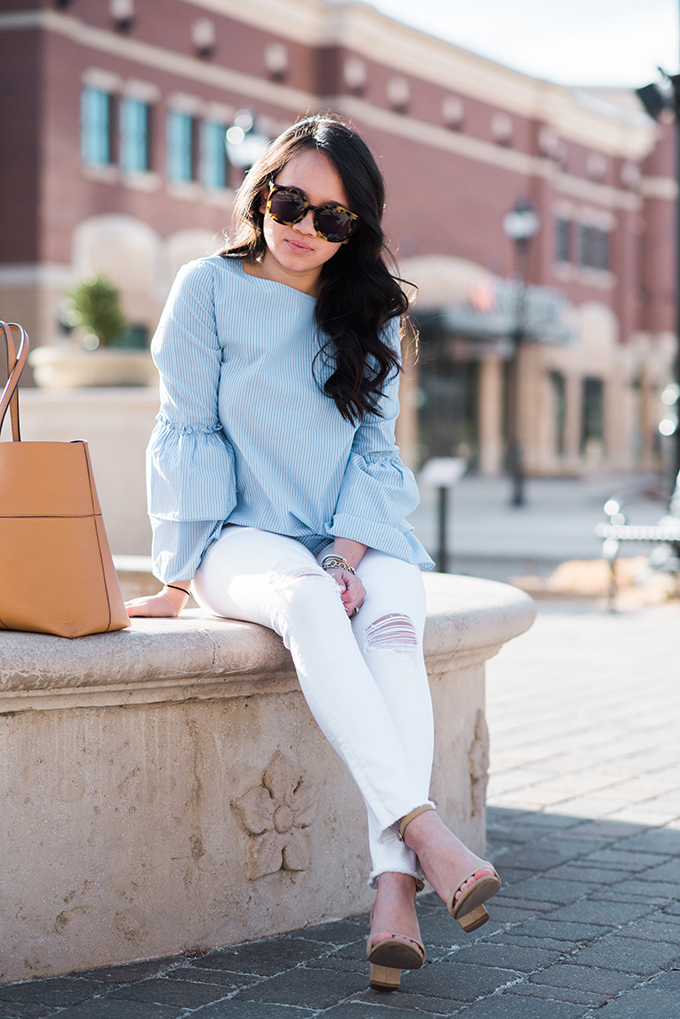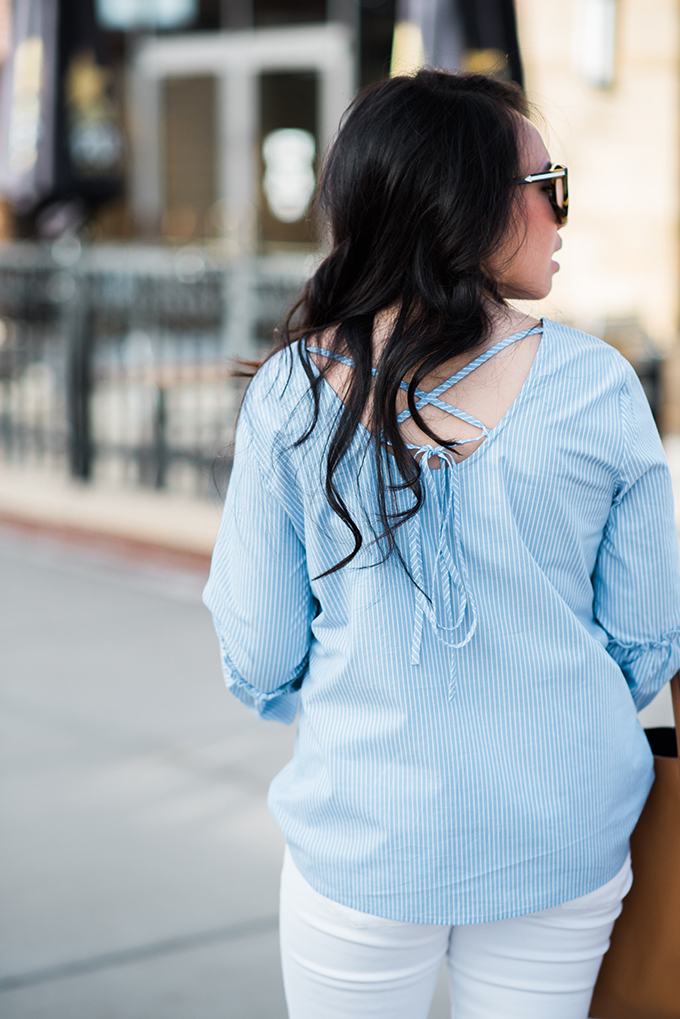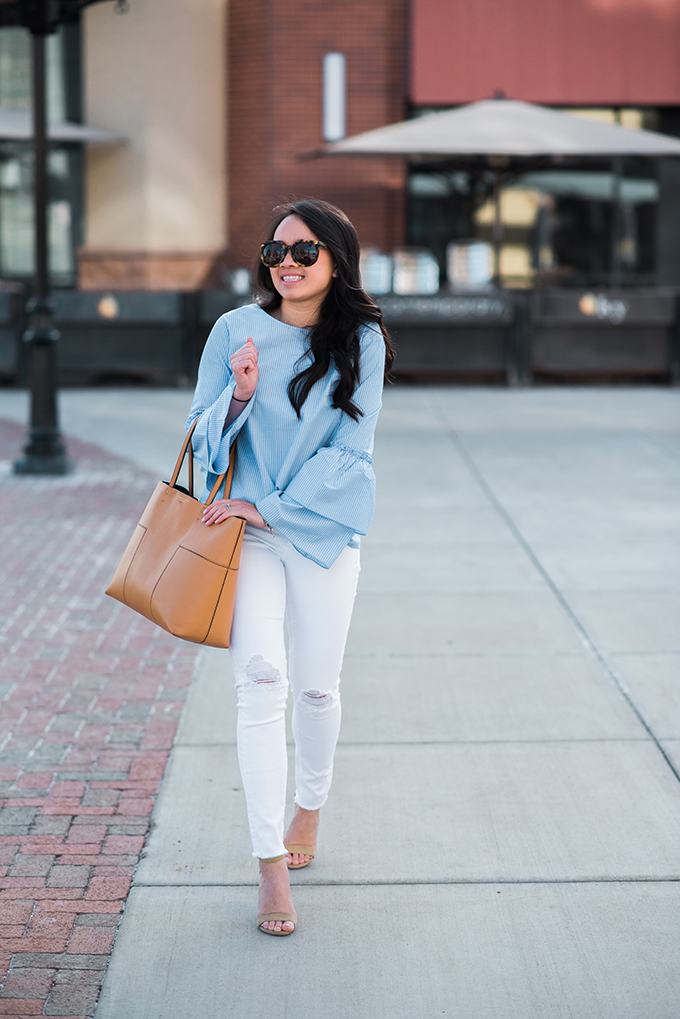 Before I get to my outfit details, I would like to thank you everyone for all of your kind wishes and words. Turning 24 was a little upsetting for me (lets face it, no one wants to grow old, lol) but, all of yall, my family, and friends definitely made me feel special. I hope that my year of 24 has good things stored for me.
It was by far the best birthday I have ever had. When Tommy and Liam woke up, they ran to Starbucks to get my favorite order, a caramel macchiato and a lemon loaf. Liam stayed in bed to eat the loaf with me and half of it ended up on our comforter, lol. Tommy is big on surprises, he had gotten me one big present, one medium present, and one small present. I HATE surprises. I hate not knowing. Plus, I manage to guess everything 99% of the time. He also likes to plays games so, he hid the presents around our living. Knowing that I suck at finding things, he hid them in the most obvious places. I absolutely loved the gifts, everything was on point. He got me this really
pretty blue tote
and said "now you have a bag for Easter". I thought it was so funny because it's ridiculous to have a purse just for easter, but at the same time, I was thinking it. We went to a late brunch at our favorite restaurant;
Over Easy
. It's delicious! If yall are ever in Colorado Springs, visit Over Easy and get their biscuits and gravy, it's heavenly. Liam loves the little dinosaur toys that they give him along with the french toast. Him and another little boy next to us kept playing with each other. They were roaring with their dinosaurs and it was adorable. We took a little break and lounged around the house until dinner. Tommy was taking us to Melting Pot. We had never been and tried to go for years but something always came up. We're usually in comfy, lounge clothes or casual clothes and we don't get a ton of opportunities to really dress up so we made it our moment. I think we can all agree that our Hubbys can easily clean up and look so good in a classic button up. Tommy always jokes that since he's married he can dress like a "Dad", but we both know that he loves dressing up and looking sharp. I wore the dress in my last
post,
despite how cold it was. And Liam wore a little collared shirt that he later got chocolate on. It's always better to be over dresses than under dressed. (We didn't get a picture because we didn't get finish with dinner until late). We both got the four course meal and it was honestly a dinner that we've never had before. We ate all of our courses fondue style and it was really really good! My mouth is watering just thinking about it, lol. Everything was flavorful, fresh, and really healthy. I think the dessert was our favorite. Chocolate strawberries, pound cake and marshmallows drenched in s'mores chocolate will hit the spot. Liam kept trying to stick the skewer into the fruits but was having trouble. He just licked the chocolate off of everything instead. We got home late and turned it. It was my first time celebrating with Tommy and it'll be one for the books.
So, today's outfit…this
top
, this top is perfect in so many ways. I really love it because it's a perfection combination of all the spring trends tied into one. My closet is probably 40% stripes and I swear they are all different. Blue and white stripes are really popular during this time. A stripe top is classic, timeless, and has a nautical vibe. I think this top is a key staple piece; it can be worn casually with
denim shorts
and
espadrilles
or dressed up with a
lace skirt
and
pumps
.
Thank you so much for reading!
xo,
Annie

SaveSave