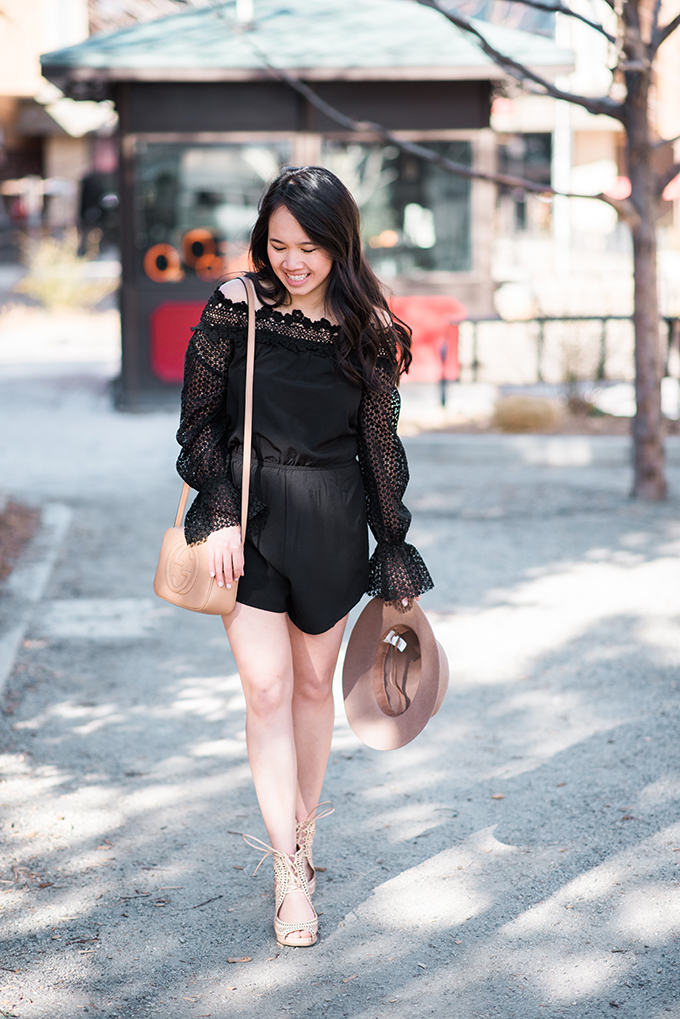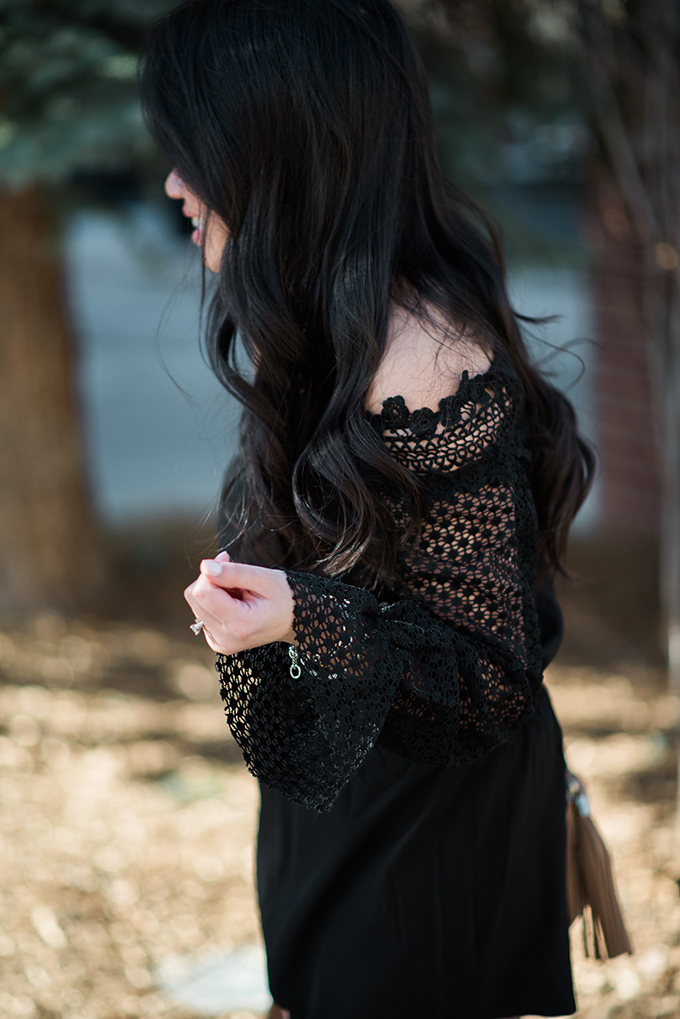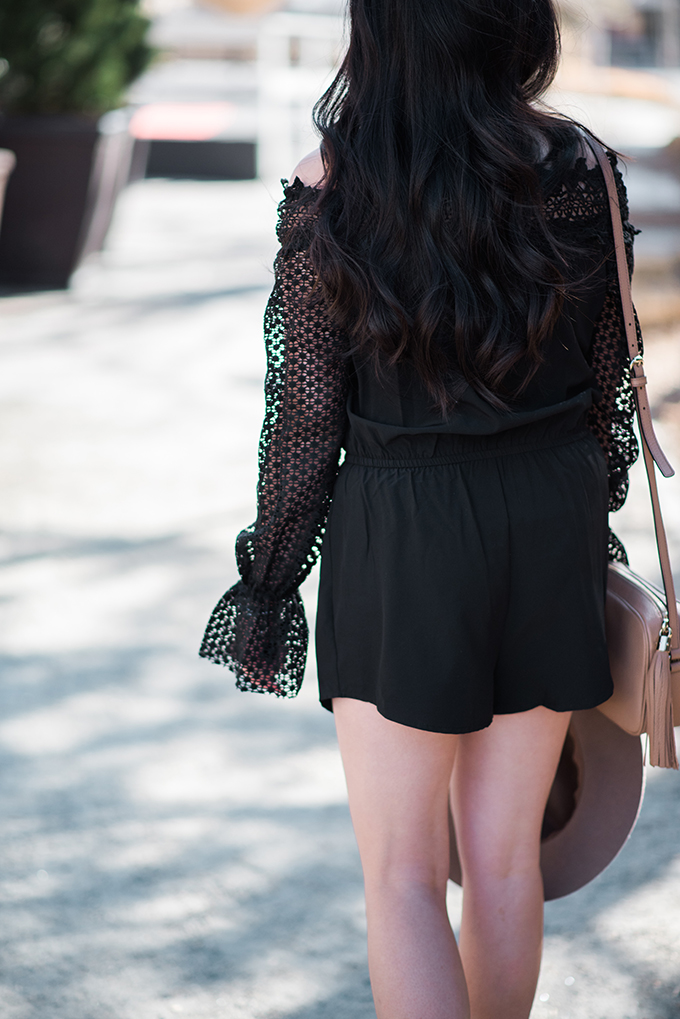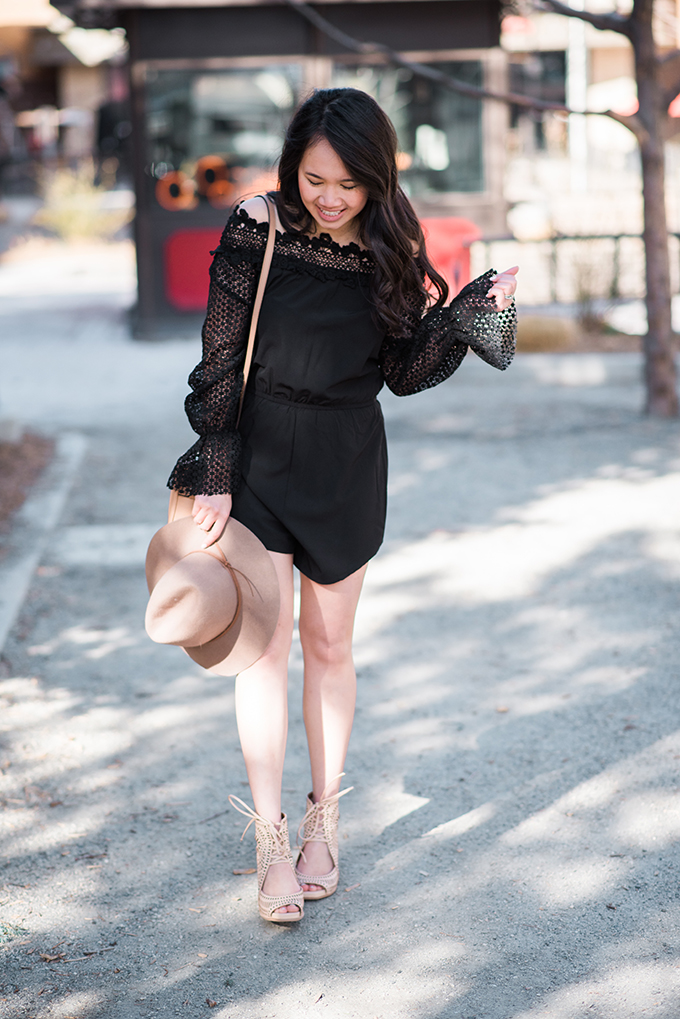 Waiting for the weather to allow me to wear rompers feels like waiting for cookies to bake and then cool down, lol…feels like a lifetime and is torture. Living in the mountains has it perks, but months like these, I sure do miss Houston. I shot this look a few weeks ago because I had to share this gorgeous romper with yall. When I first saw it, it reminded me of
this top
that's really popular. I'm obsessed with the crochet detail and how it's unique. Some of yall have addressed some concerns about ordering from
Shein
. I want to clarify that I do do collaborations with Shein, but if I don't like the product(s), I do not share them on my social media and blog. If I wouldn't wear it, I don't share it. They really do carry tons of great clothes at great price points. I plan on doing a full review next month. But, for now, trust me,
this romper
is the real deal. The quality is actually pretty good and it fits how a romper should fit. I do want to add that the bottoms flare and are a little short. (I ordered a small and it fits). Black and nudes compliment each other so well and it's effortlessly chic.
Our week is going to be pretty slow. Tommy took Liam to the doctors yesterday and found out that he has an ear infection. He's had like 5 ear infections and it's frustrating. I joke with Tommy all the time because him and his siblings grew up with constant ear problems while the Trans (that's my maiden name) didn't have a single issue. Most countries don't even believe in treating ear infections and I think I agree with them. I've had a doctor tell me he had an ear infection and then another doctor tell me no the next day. Who knows?! Tommy and I are joking about how weak we are as parents because we're letting him do whatever he wants (in moderation), lol. Any parents out there get soft hearted when their babies are sick?
xo,
Annie
*Photos by Jenna Sparks