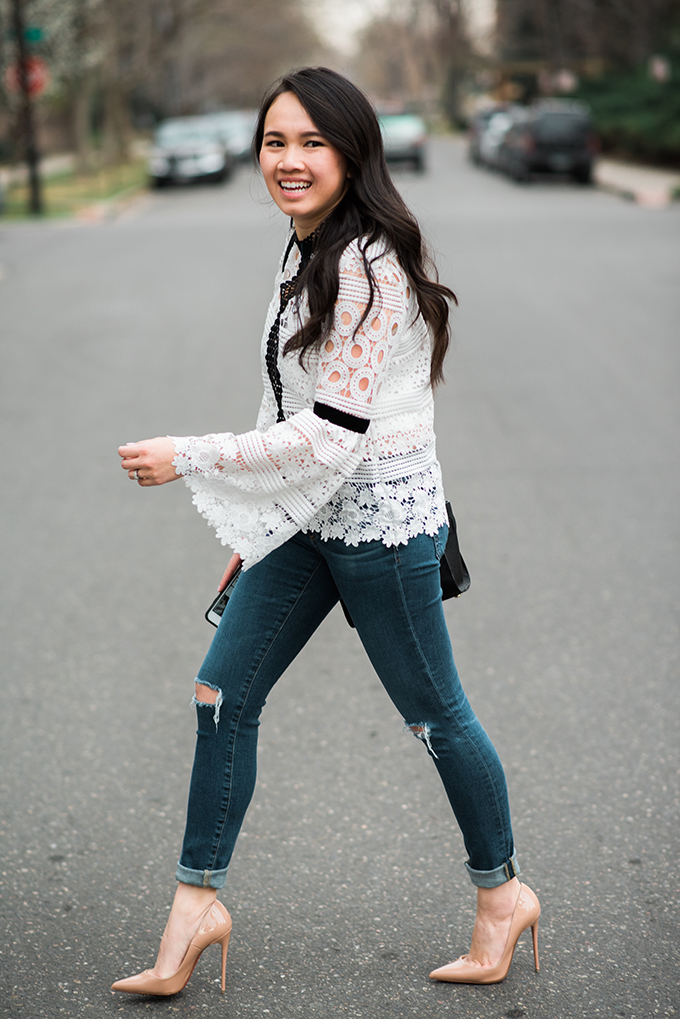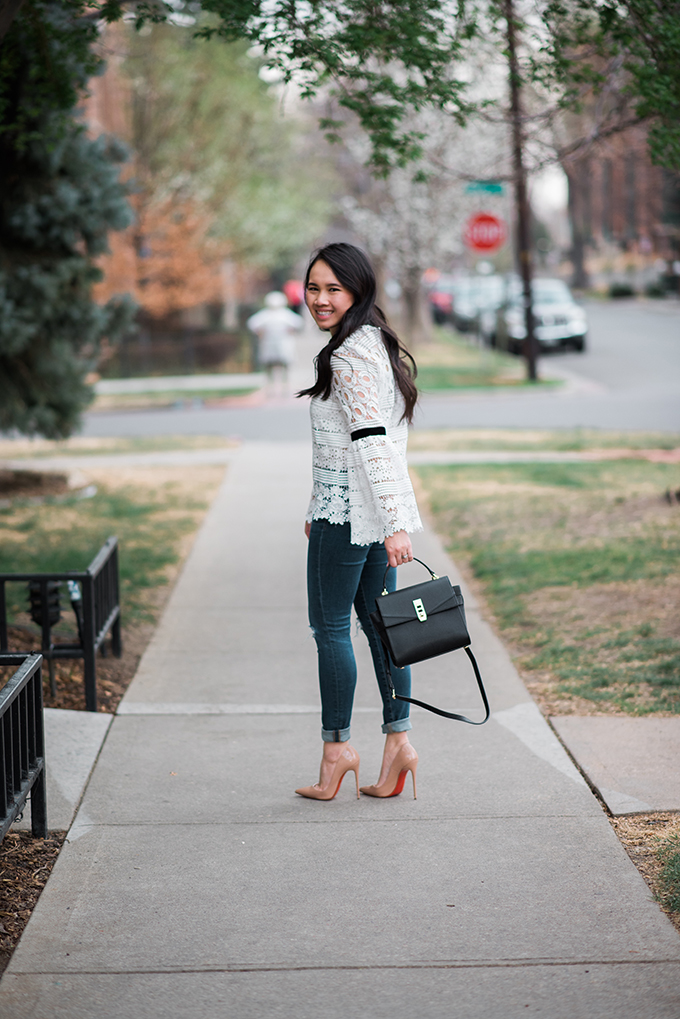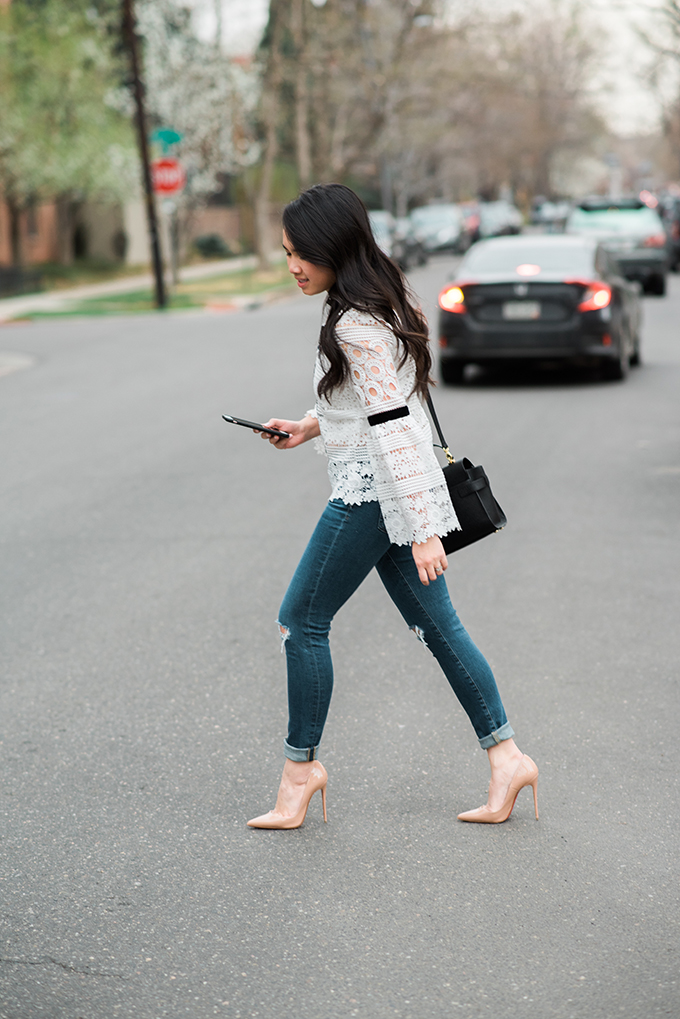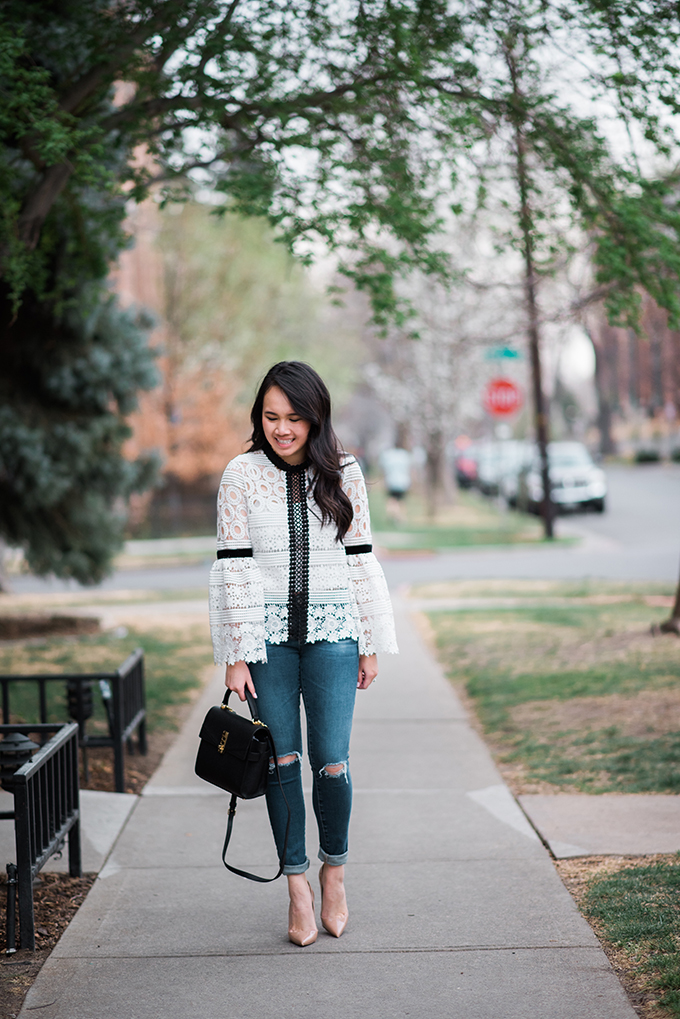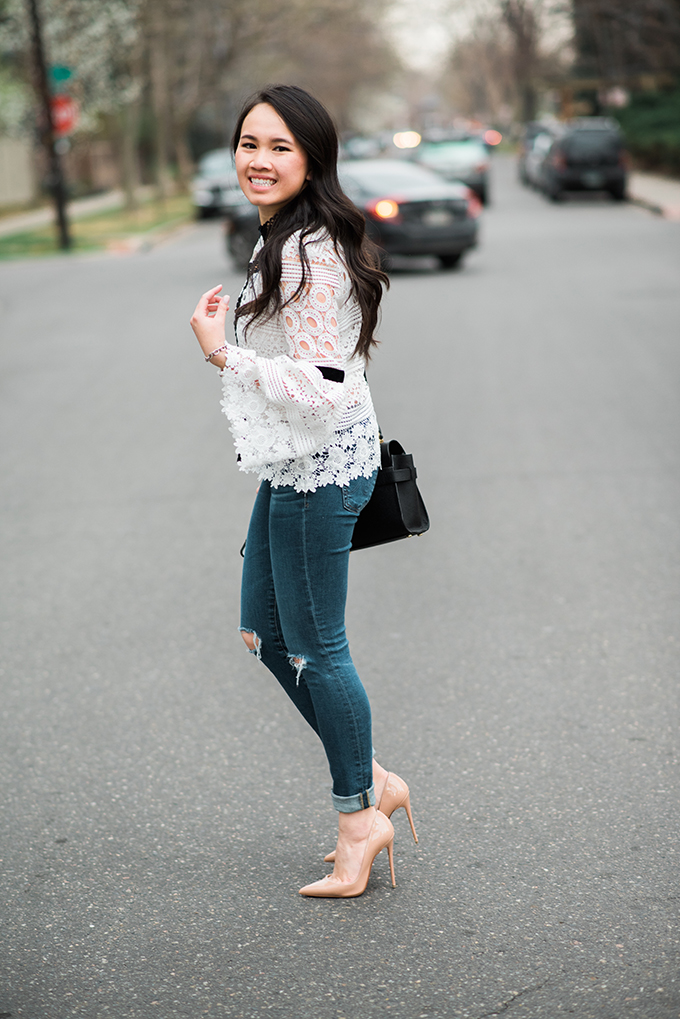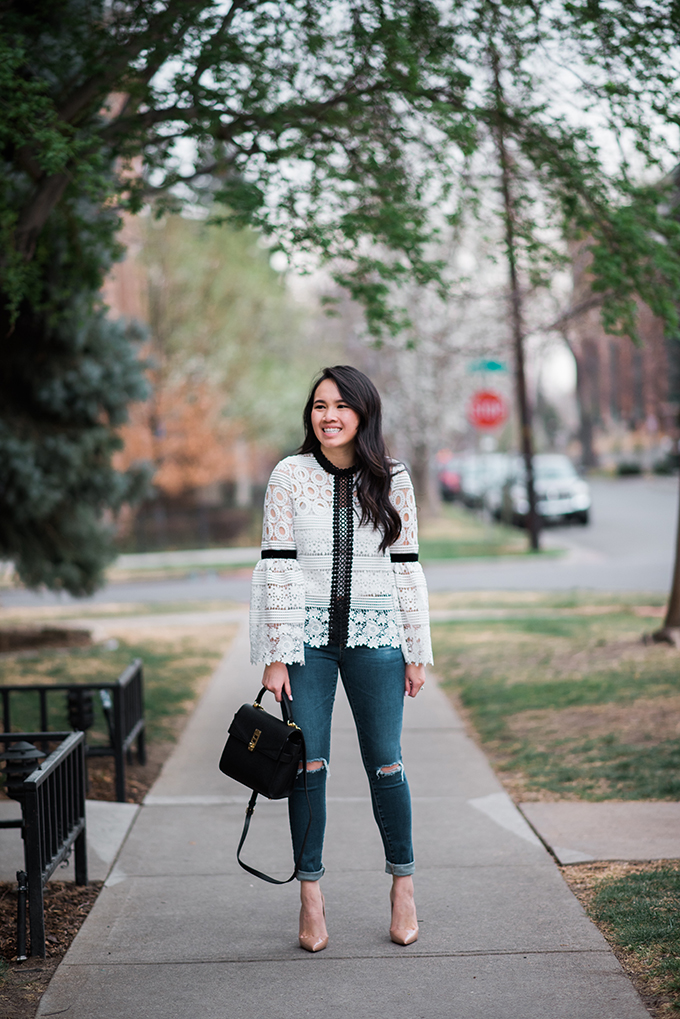 The design and details of this lace top is mesmerizing. The multiple crochet patterns and edgy black additions makes this top so unique and beautiful. I really love how this top has laser cut floral patterns and that it has more of a romantic feel. Let's not forget about those bell sleeves, yall know that's my favorite. This top is really a versatile piece; I styled it more chic and dressy because I was dying to wear these heels again. To style it more casually, try adding a white denim skirt and espadrille sandals. It'll be a spring ready all white outfit with little pops of black.
I feel like I've had insomnia for the past three nights. We usually turn in around 9, 10:30 the latest (on weekdays), but I've been up until 2 a.m or 3 a.m. Honestly, roaming the internet, following up on emails, creating blog content, and being on Instagram or Facebook are big factor. I've been spending a lot more time on my phone lately. It's kind of been hard to put down. ( I go through this every now and then, but I usually catch myself and put myself back in check). Liam was trying to play with me yesterday, but I was too busy replying to emails. I hate when I realize that I chose to spend time on my phone than playing with him. Horrible mother over here…I decided that I'm not going to be on my phone this weekend. I want to give Tommy and Liam my undivided attention. Tommy and I have talked about establishing times where we can't use our phones. We never use our phone during dinner time, but we're going to try to put them down after our bed time prepping. We can be there 110% for Liam during story time or some last minute play time before bed. We did it last night and those last 20 minutes with my family was really special. We kept trying to teach Liam new words and body parts. I figured out that when he was saying "A**" he wasn't trying to say yes, he was saying eyes. He pronounces it like "AHHSS". It was the cutest thing because while I was teaching Liam where his eye, mouth, and ears were, every single time he pointed at his eyes correctly, he got a treat. So now, when he says "AHHSS", it's because he wants something and knows that he earned it by pointed to the correct body part. He literally pokes his eye every time too, lol. If yall have any tips on not being on your phone constantly, I'd love to hear them!
Thank you so much for reading!
xo,
Annie

*Thank you Chicwish for sponsoring this post, as always all opinions are my own