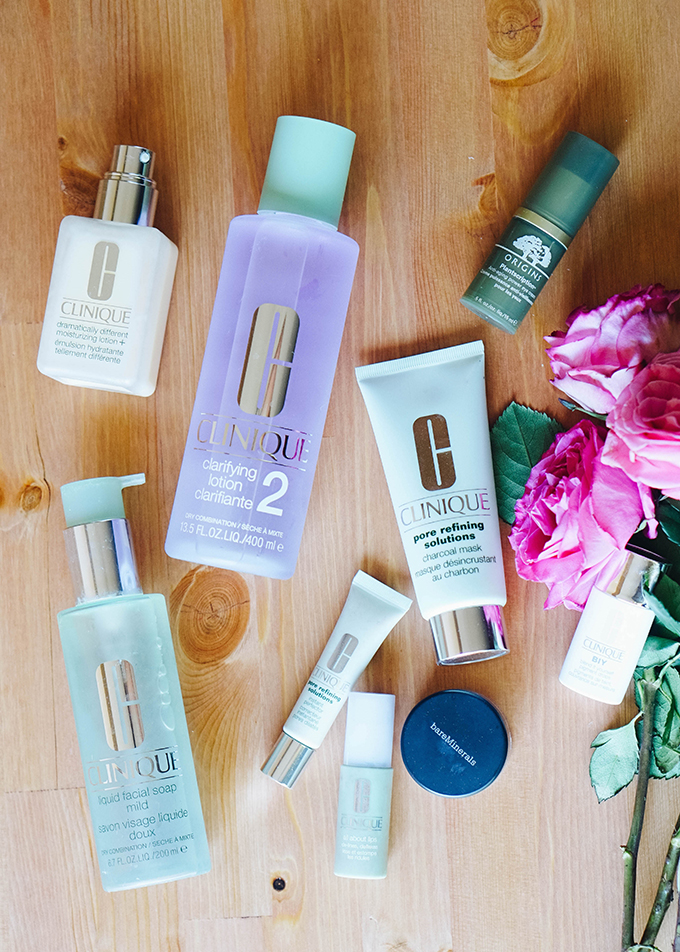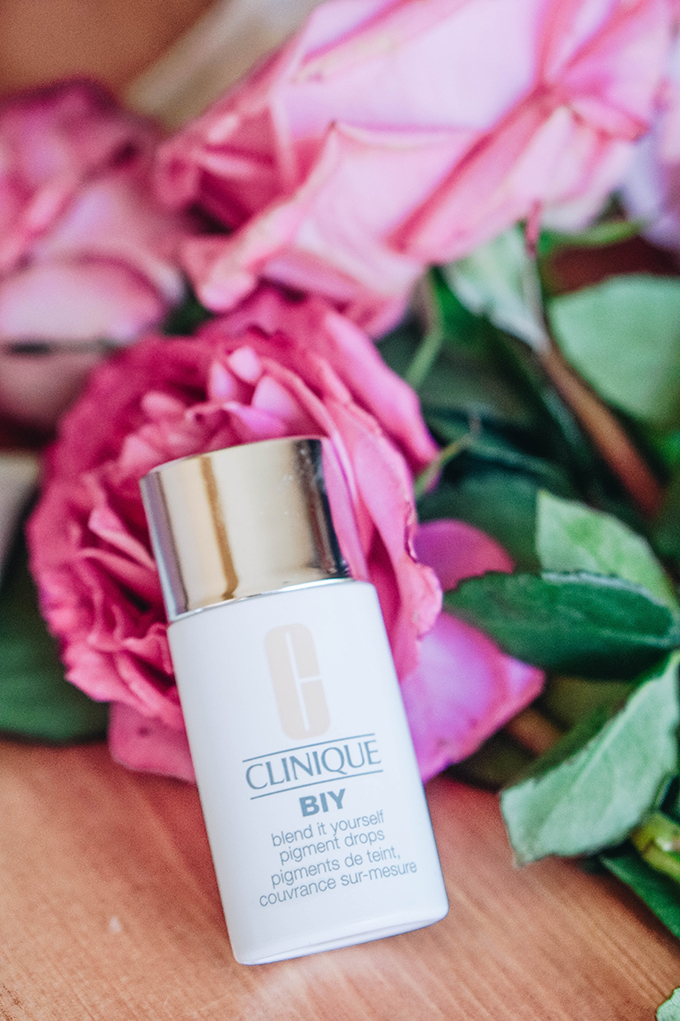 This post has been long overdue. It's intimidating to talk about beauty products because it's not something I particularly know a lot about. Most of these products are from my favorite skin care line; Clinique. My skin is extremely sensitive and Clinique has always been great on my skin. I've never had an allergic reaction, breakout, or any issues. With that said, I thought I'd share some products that I've used for a while that I can't live without.
The most recent products that I've used in the past two months are the  Origins Eye Cream and the Clinique BIY. I started to notice wrinkles near my eyes when I smiled about a year ago. I didn't do anything at first but it started to get worse. They're actually called crows feet, or so I was told. I thought I try out this eye cream and it's literally life changing! I noticed results in less than one month! Of course, my wrinkles didn't disappear, but they weren't as prominent. The second product; Clinique BIY is a product that I use at least 5 times a week. They're basically colored pigment drops that you add to your moisturizer, mix togeather, and apply to your face. It's like a tinted moisturizer, but way better. The more drops you add to the moisturizer, the more coverage you'll get. I use this when I'm in a hurry or when I my face needs a quick touch up. It was made for on the go Moms!
The next skin care products that I want to talk about is Clinique's 3 Step Skin Care. My sister and I have both used these products for 2 years and love it! It's a quick daily routine that I do to take care of my skin.   The liquid soap cleanses off any excess dirt and make up. It really great to clean all the make up off your face at the end of the day. After Step 1, I use the toner to refresh my skin and to wipe off any leftover oils. It's really quick to use as well, you grab a cotton ball, damp it in the toner and make a clean sweep across areas of your face. The last step is the moisturizer, it's pretty self explanatory. They also make moisturizers for oily based and dry based skin as well. The moisture surge is amazing too! It moisturizes your skin for 24 and you can also use the BIY drops with it.
The last three products are the charcoal mask, All About Lips, and Instant Perfector. The All About Lips is LIFE CHANGING! I rarely wear lipstick because my lips are always dry and cracking (chapstick and lots of water doesn't seem to help, AT ALL for me!). If you rub a few drops of this over your lips and clean it off with a towel, you're lips are as soft as a baby's bottom. It's like magic! I'm on my third tube and am so glad someone introduced this to me. The Instant Perfector is also a product I keep because it gives a smooth affect. When my pores are filled with dirt, applying foundation on my skin makes those dirty pores more defined. If you apply the Instant Perfector over your dirty or big pores, it fills the pores up so your fountain goes on smoothly. Lastly, the charcoal mask; it's another product that I use to cleanse to my skin. I'm a huge fan of mask; this one is a wash off one. It helps redefines your pores and is actually fun. My pores get really bad, I have to do nose stripes at least once a week!
These products are all really amazing and I swear by them! Let me know how yall liked this post! It was my first beauty/skincare post and I tried to explain and tell my experience as best as possible. If yall have any favorite products please let me know! I'm always open to trying new things.
Thank you so much for reading!
xo,
Annie

*Thank you Macy's Backstage for sponsoring this post, as always all opinions are my own