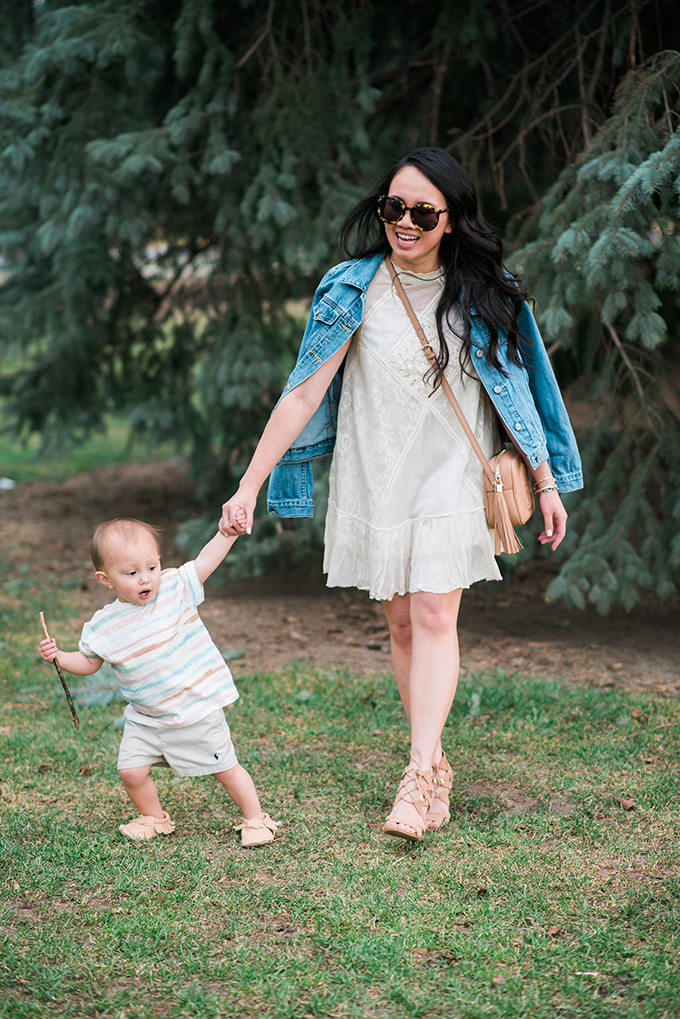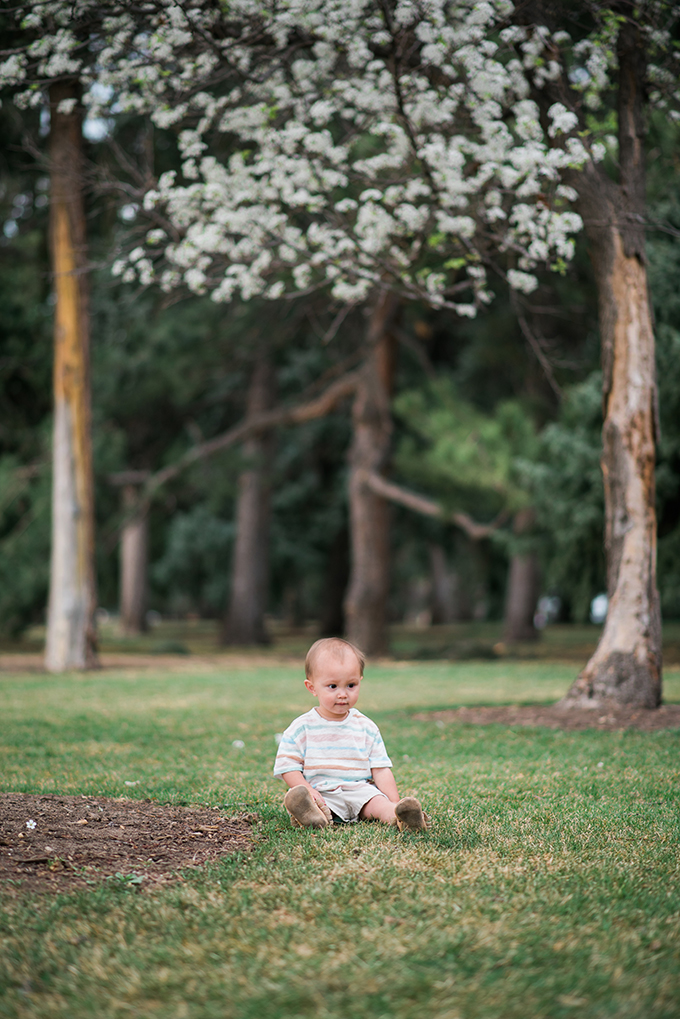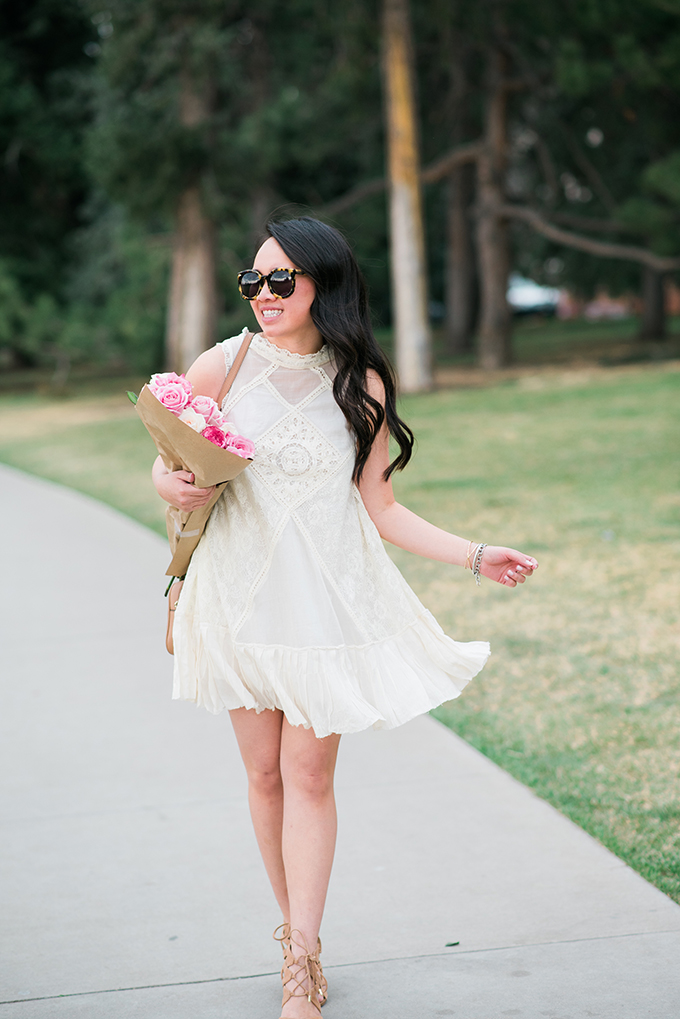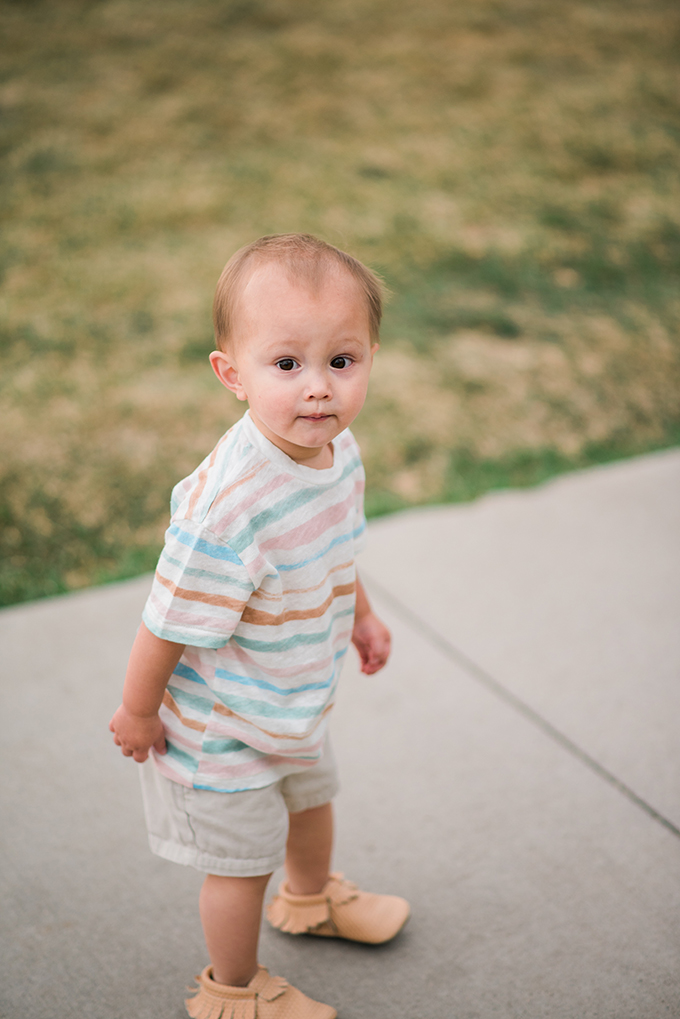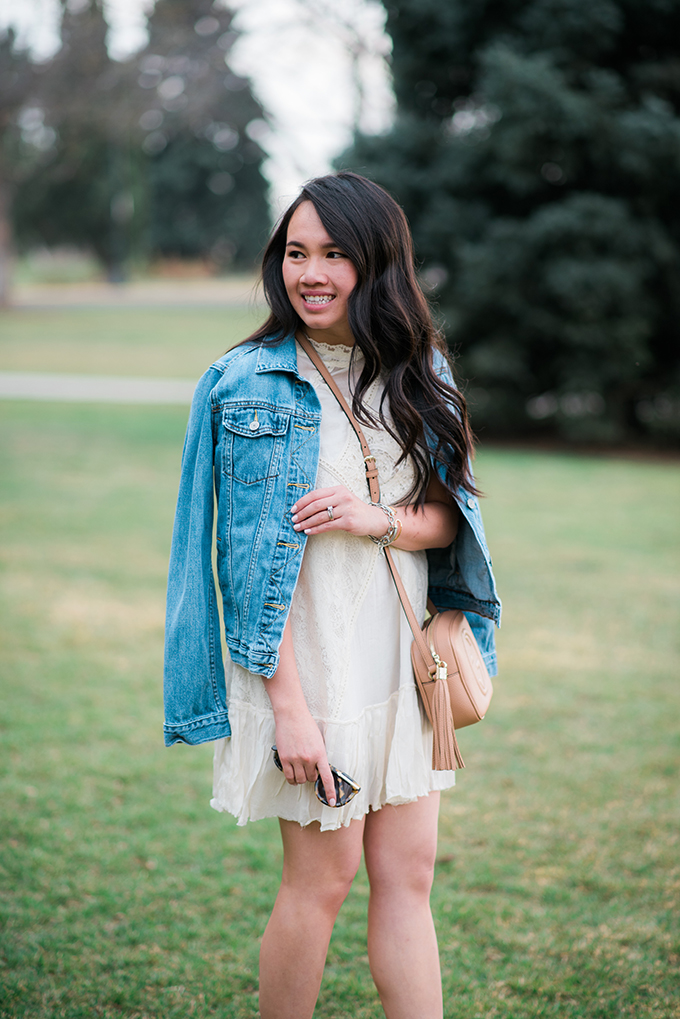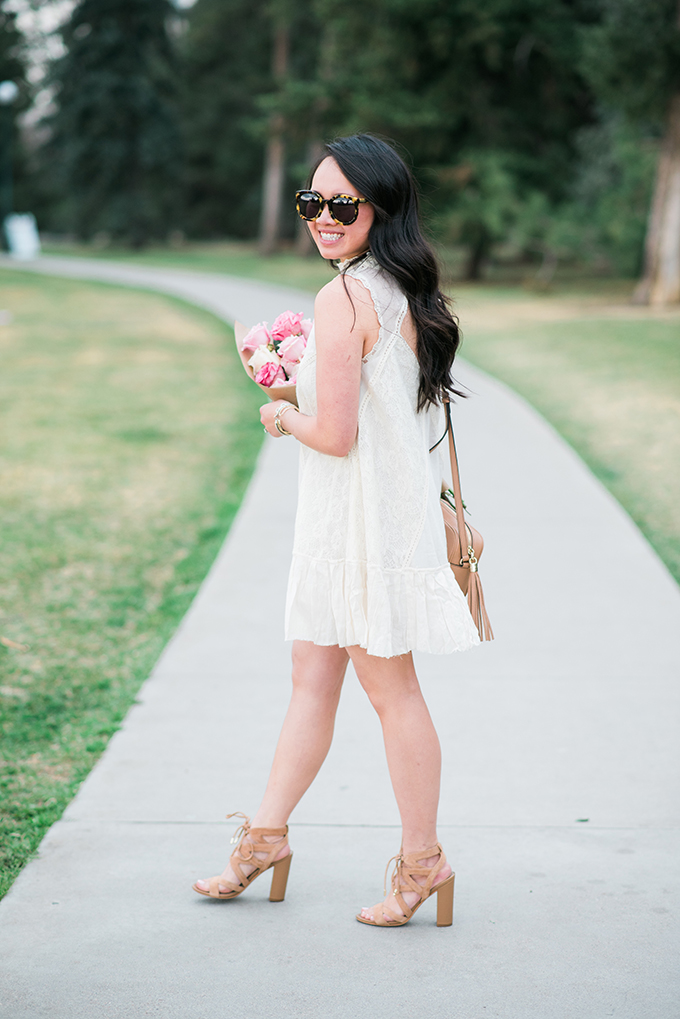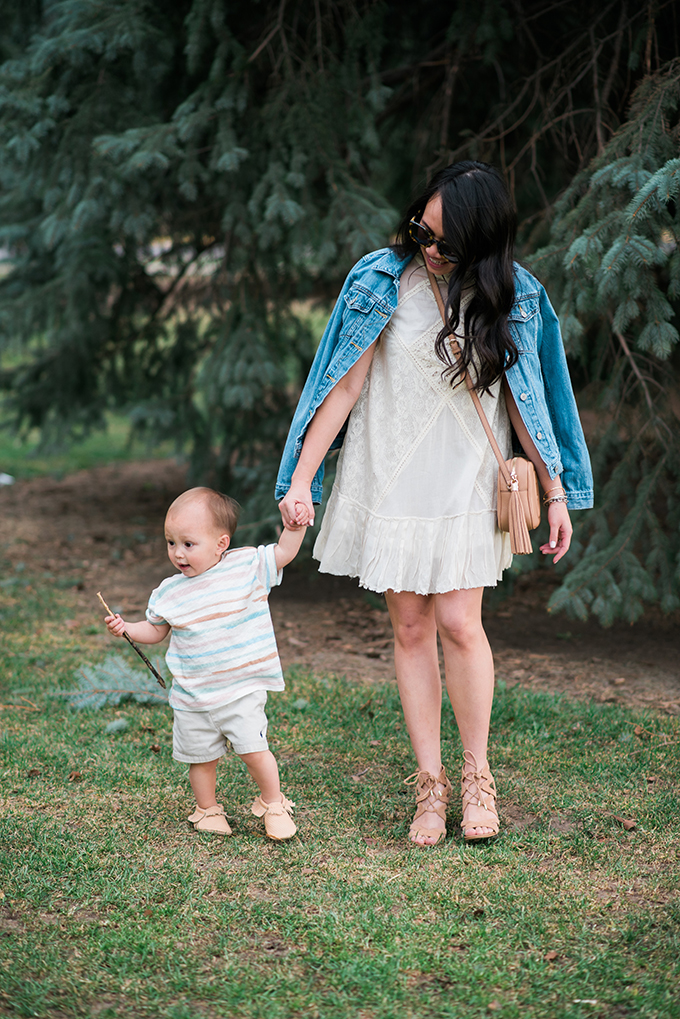 Spring days with a toddler is so much better than I ever thought. Especially spring in Colorado, it's 60-80, cool, and all of the flowers are starting to bloom. I still compare a lot of things to Houston ( I actually miss it insanely!), but spring here definitely tops that extreme Texas heat. We take Liam out every time the weather is nice and he loves it! He still runs up to every single dog he sees, picks up sticks, and runs like the wind. He is such a boy, playing in dirt, getting his clothes dirty, and picking up sticks and rocks. When it gets warm enough, I want to take a little stay vacation in our area and take Liam to the pool. He loved it when he was a baby, so I'm wondering how he'd react to it now.
I know that most of yall have heard about the
Shopbop sale
, but if you haven't, they are offering 20% your purchase under $500 and 25% off your purchase of $500+. I also saw that
Loft
is having 40% off your entire purchase. I stopped by yesterday and picked up this ADORABLE two piece. I might wear it out to brunch this weekend.What are everyone's big plans for Easter?
xo,
Annie