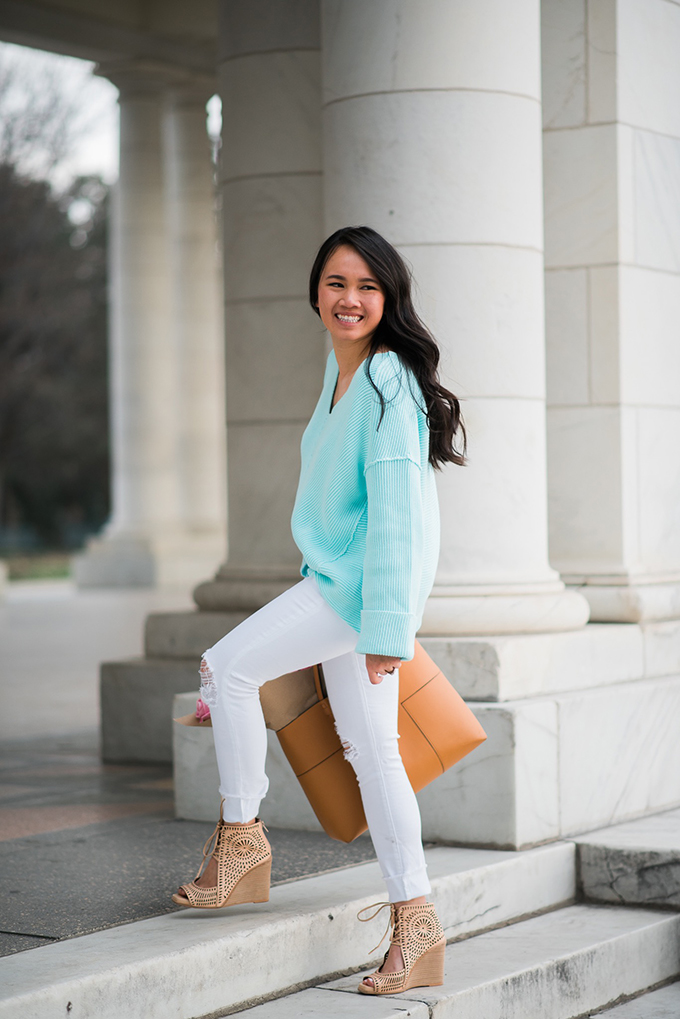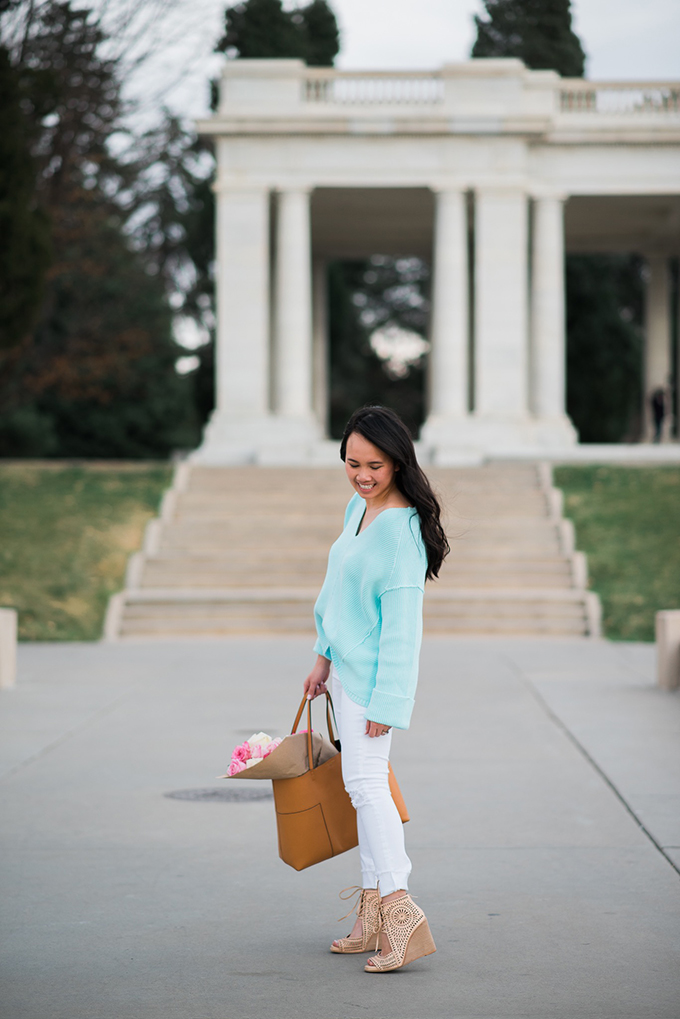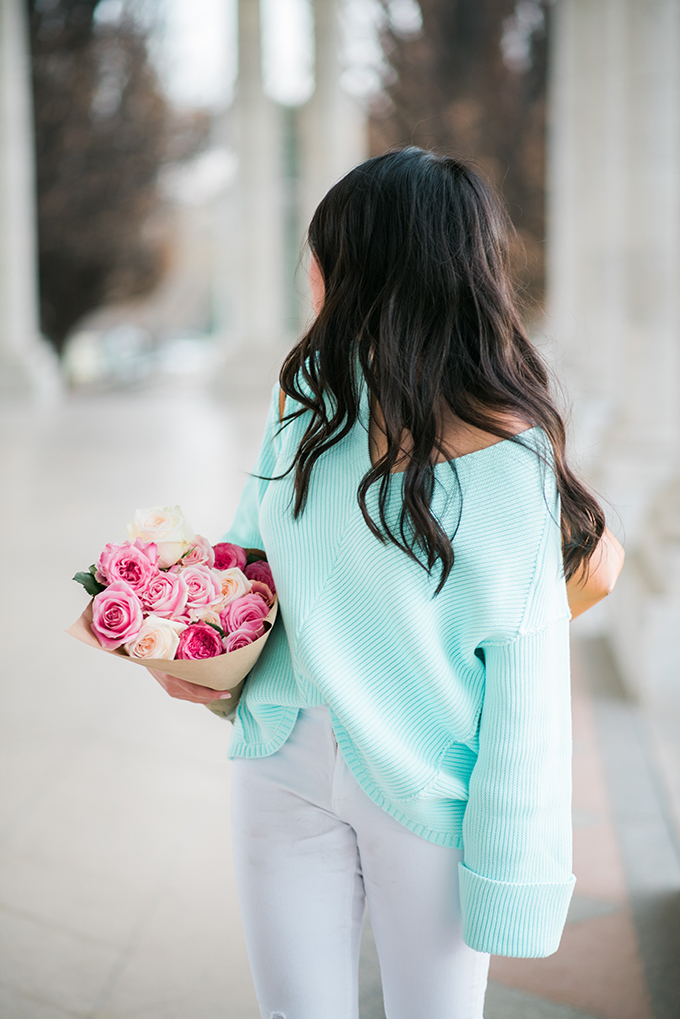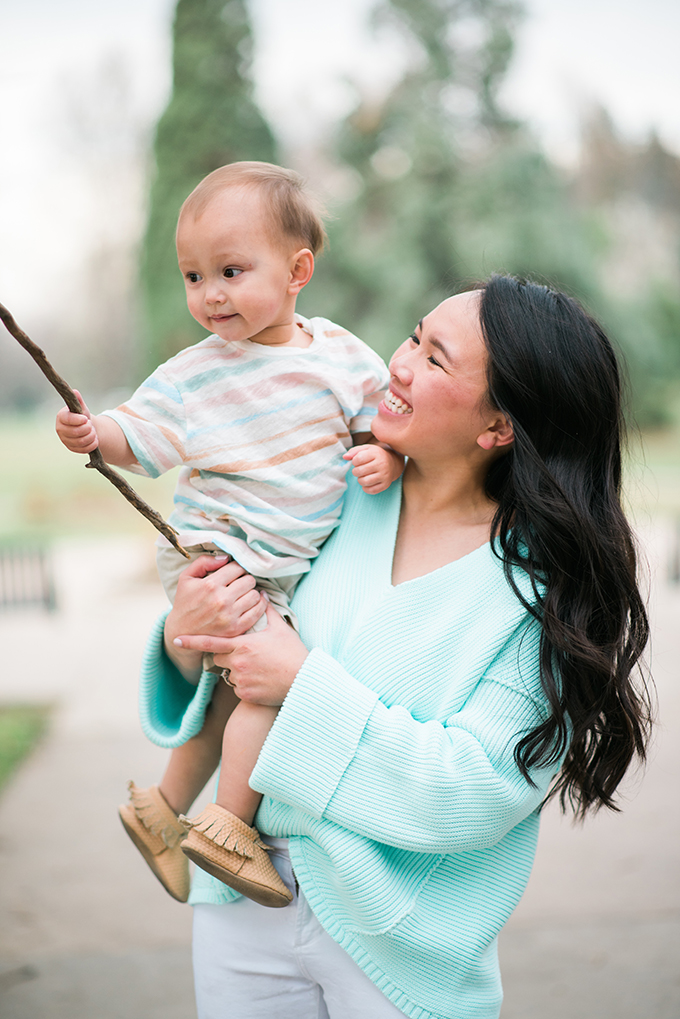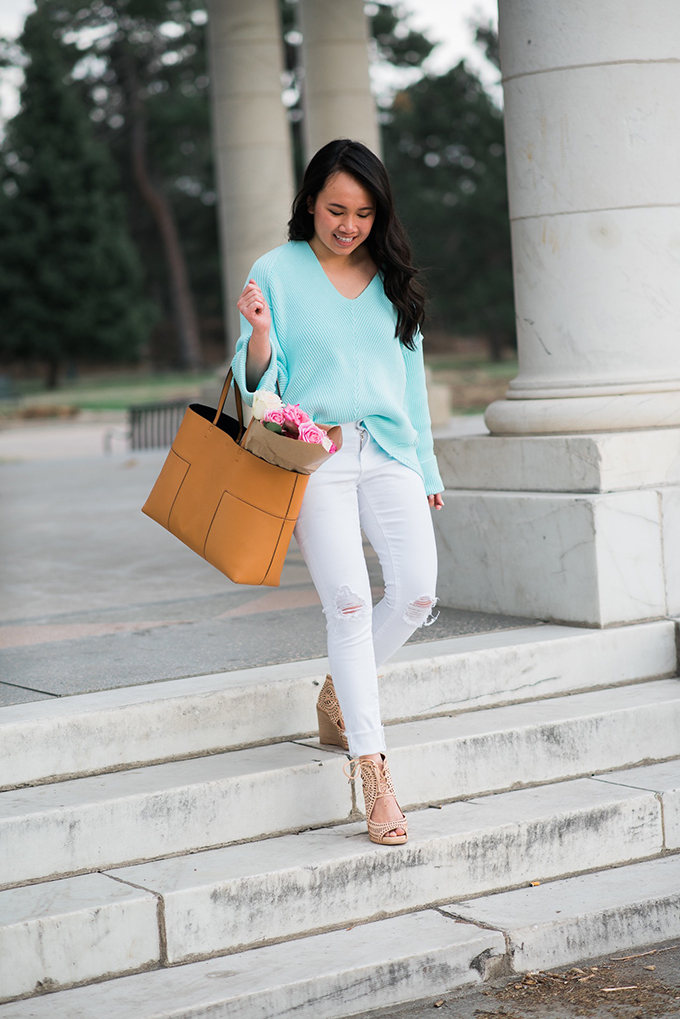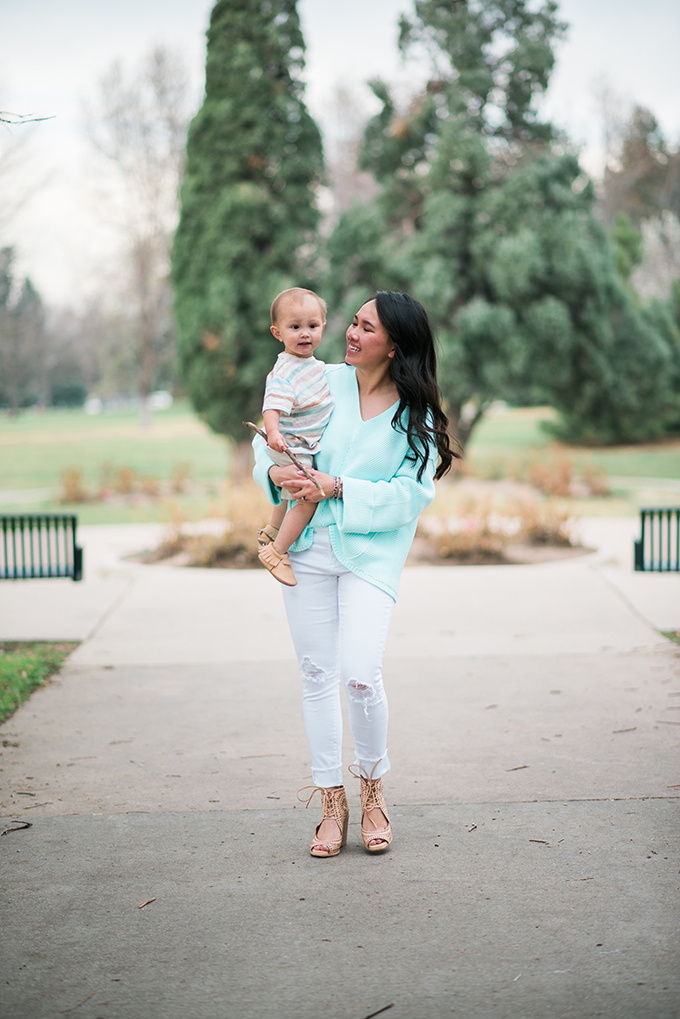 If you would have told me to buy a sweater after the month of February last year, I would have told you you were crazy. When you're no longer living in the south, the weather can actually get in the low 40's! I was told by several locals that we could still get a few snowfall through out May. Yes…MAY! When I think of sweaters, I think fall, winter, and dark hues. The easiest way to incorporate your cold weather outfit for spring is simple; wear bright or pastel colors with your favorite wedges. I saw
this sweater
a lot during the winter but never tried it on. When it went on sale, I thought I go outside of my neutral comfort zone and try a color.
This aqua color
is absolutely beautiful. I'm not even dramatizing, it's so pretty and is a STEAL!! I like the oversized fit on mine, I probably could have even gone for a small (I'm wearing an XS). I started wearing
wedges
in February with
white jeans
and long sleeve tops because I couldn't wait to start styling for spring. Obviously if it's freezing or snowing, I'd opt in for a pair of hunter boots.
TFIG! (If you heard me say that out loud, I'd sound like a loser, lol). Today is the last work day for me! I think I've put over 40 hours into work, and thats just Monday-Friday. I'm actually having a girls weekend with one of my sorority sisters. I haven't had a night out in 21 months! I'm not complaining at all! I love staying home to care for Liam and to watch every single growing step, but having a weekend off every now and then is important too. Plus, Liam and Tommy will have quality father and son time. I'm hoping to come back to happy boys and really a clean house. Isn't that the dream? A clean house, lol.
Thank you so much for stopping by!
xo,
Annie